So little proof, yet such a beautiful story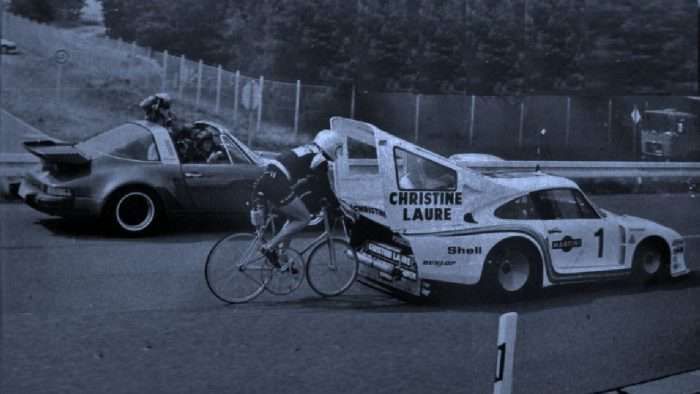 Back in the day cars were as terrifying as they came, but let's not forget that there were people that would drive them still, people with so little regard for their life they'd make a modern superhero stammer.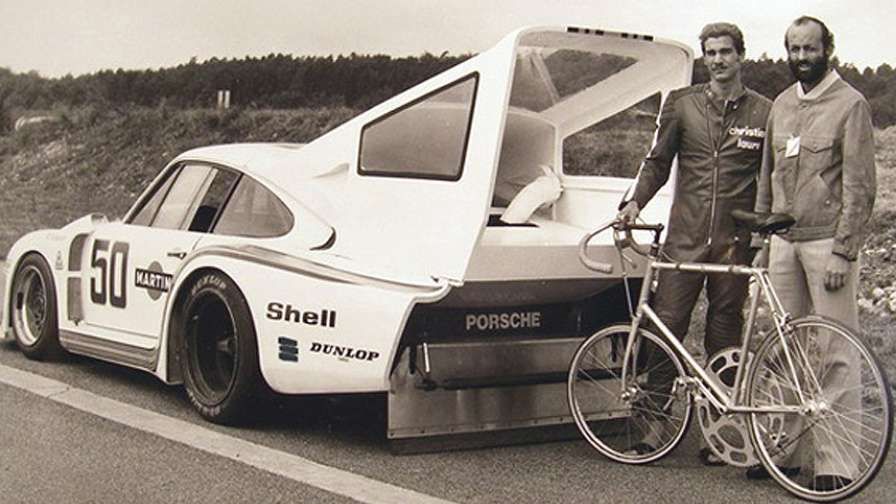 Now back to today's story, there was a French cyclist named Jean-Claude Rude who wanted to set a new world record on his bike, which implied reaching a top speed greater than most cars. For that he needed a car greater than most cars, to shield him while pedaling up to 240 km/h. Naturally, he was being shot (not filmed, interestingly) from a 930 Targa, one of the craziest things on wheels allowed to roam the public roads back then.
[NativeAd]
The 800 PS Porsche 935 Turbo seemed like a good choice to go with, and they did. For this to work, the rear spoiler got way bigger, and a roller was mounted on a rear bumper. The one equipment item missing was a set of tires strong enough not to explode at 170 km/h, which totally happened.
Luckily, we have Mr. Henri Pescarolo — five-time Le Mans 24h winner, knows his way around cars, owned an LMP team for 13 years, participated in the Dakar Rally in the 1990s, etc. — to tell us the story, as he was the 935 driver.
SEE MORE: [VIDEO] Here's Your Dose of Porsche's Bonkers Rear Wings and Spoilers