The power and torque increase is accompanied by wide choice of aftermarket wheels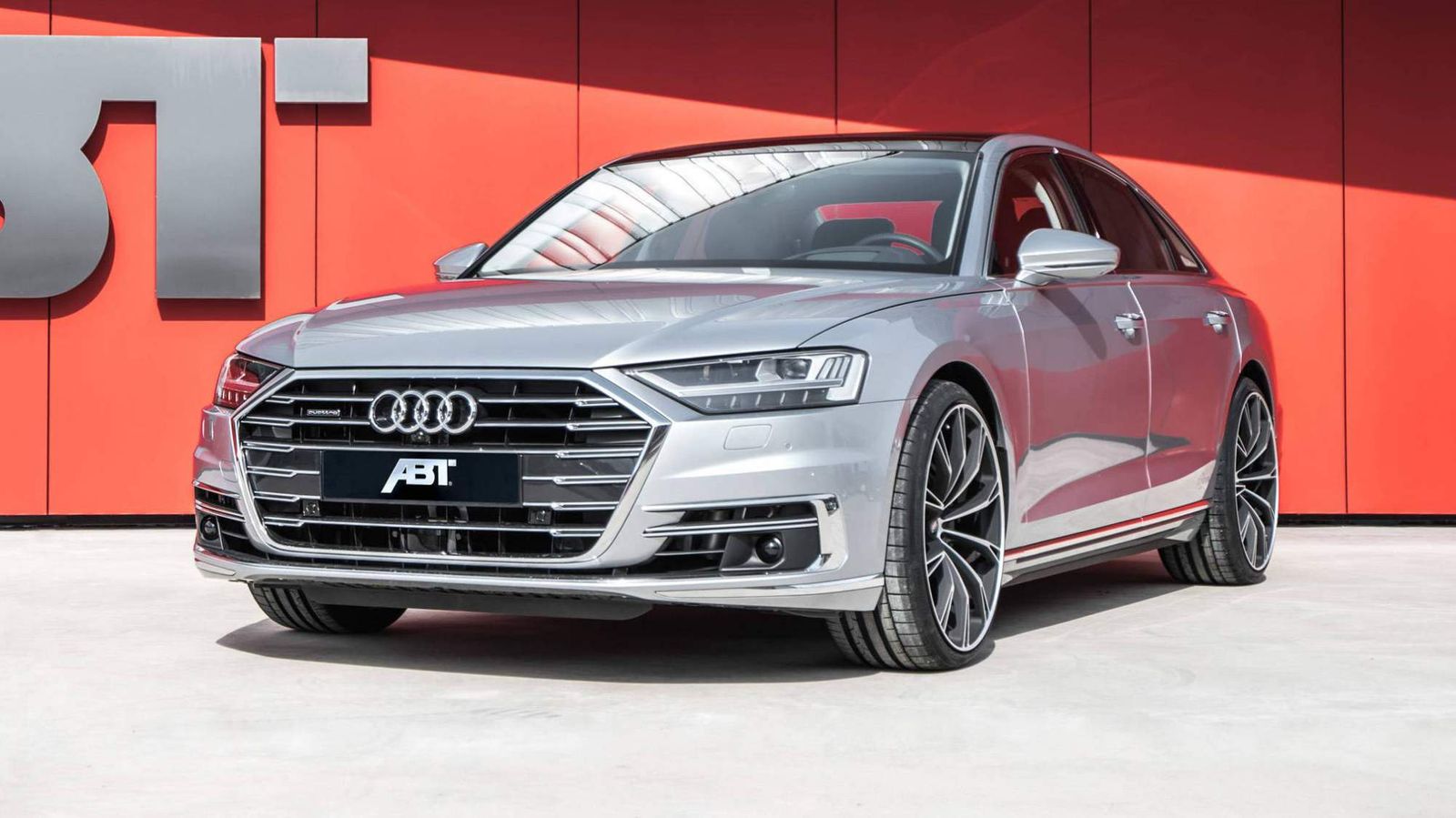 ABT Sportsline has released the first engine upgrade for the all-new Audi A8 in 50 TDI guise, giving the luxury sedan more power and torque.
The boost is achieved via the ABT Engine Control (AEC) module, which increases the standard A8 50 TDI's power and torque from 286 metric horsepower and 600 Nm (442 lb-ft) to 330 hp and 650 Nm (479 lb-ft). That's a healthy gain for the 3.0-liter V6 turbo diesel and ABT claims it turns the diesel-powered sedan into a "king of the autobahn."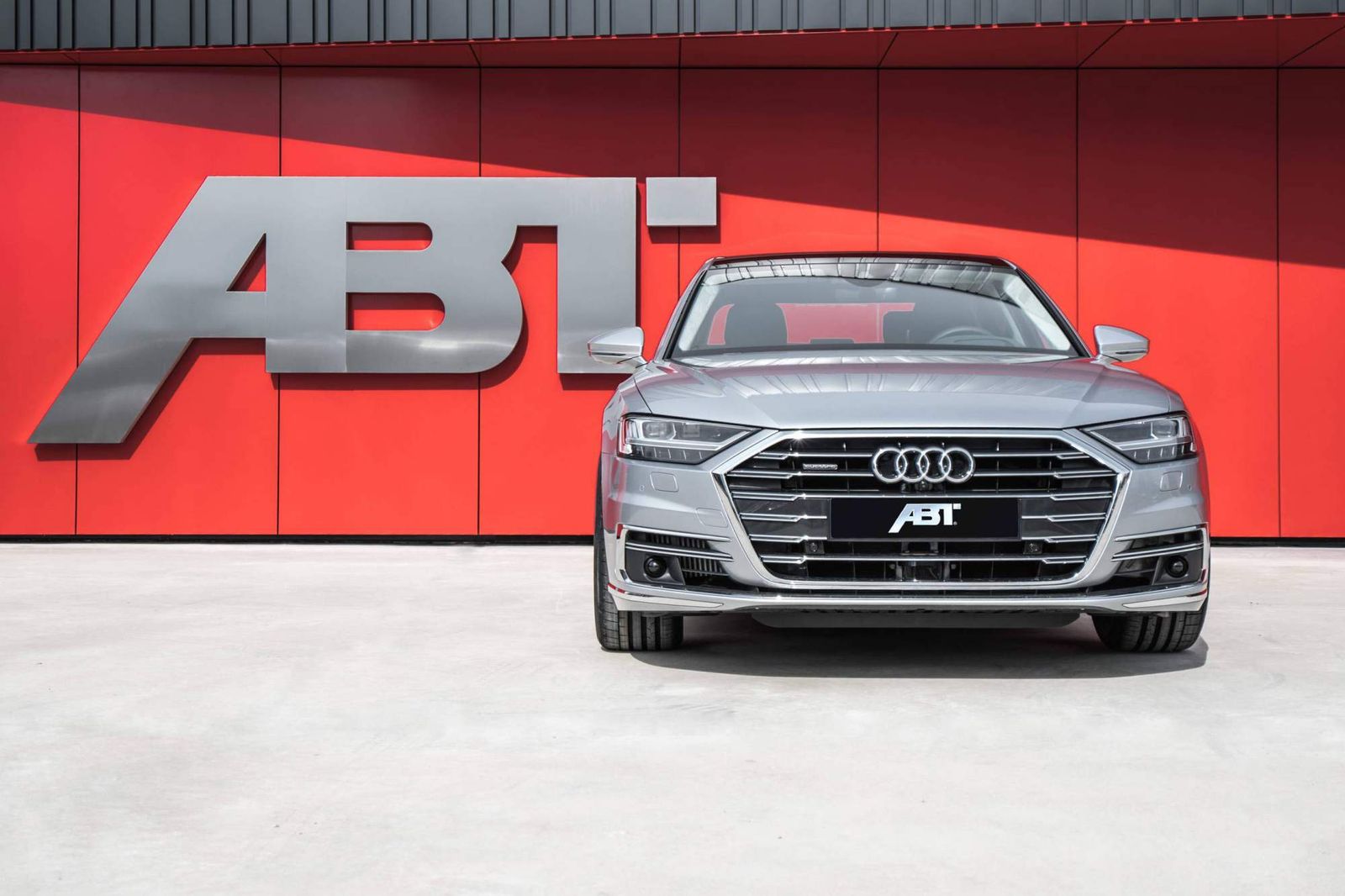 ABT says it has taken "extensive safety measures" to ensure that the engine always runs smoothly and all factory safety functions are retained. The AEC permanently communicates with the original engine control module, adjusting 25 parameters.
Other advantages over modules offered by some competitors are the realt-time sensor management and a 3D mapping that's said to be much more precise than a two-dimensional characteristic curve.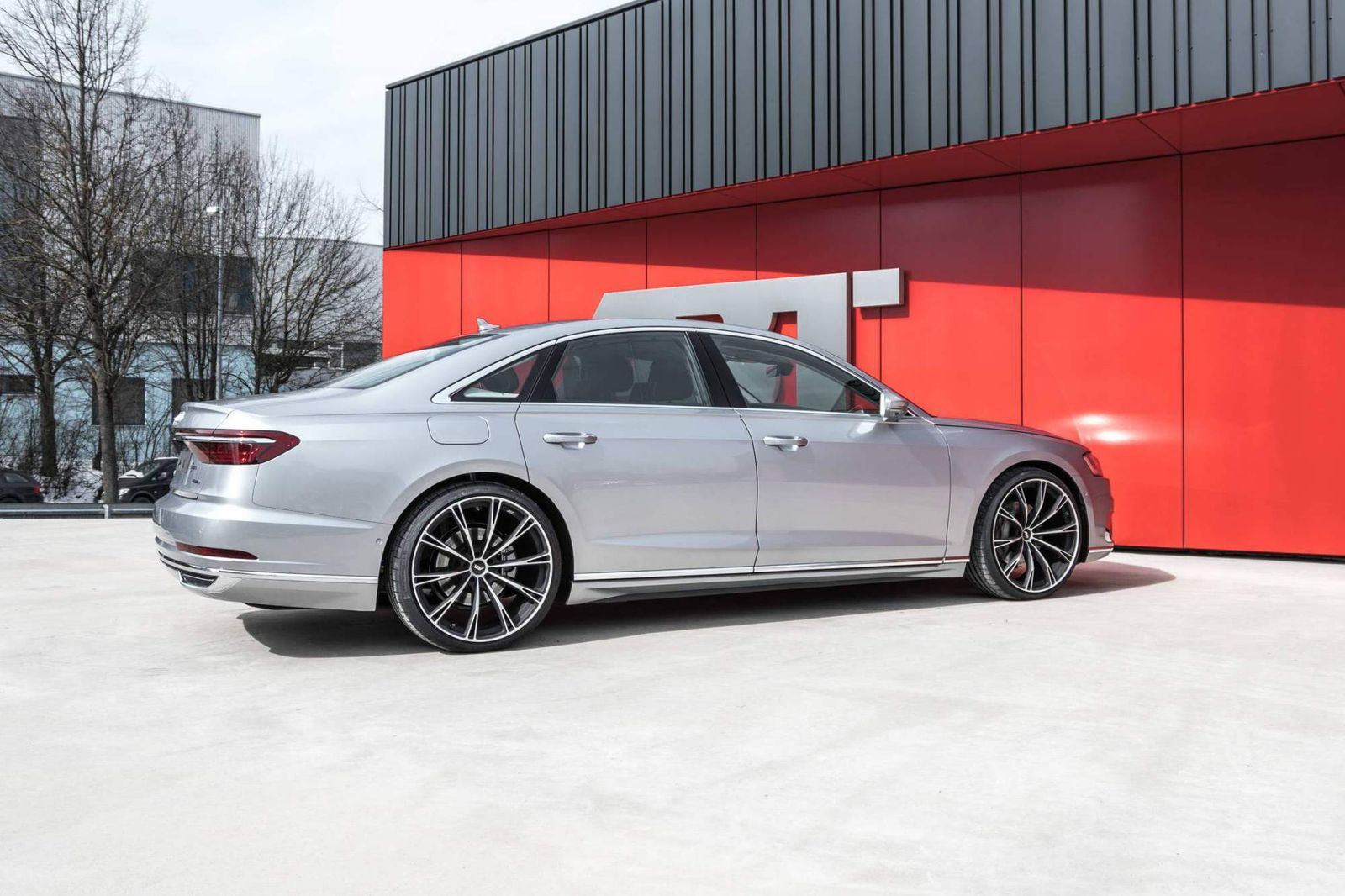 Besides the power and torque infusion, the A8 50 TDI gains access to an array of 20-, 21-, and 22-inch alloy wheels. The car in the photos is shod with the 22-inch ABT Sport GR alloys in a diamond-machined surface (they're also available in a matt black finish). The ABT Sport GR model features ten bisecting spokes, a recessed hub area, and a concave rim base.
We're looking forward to ABT giving the new A8 more comprehensive visual and performance upgrades but we'll take this too, thank you very much.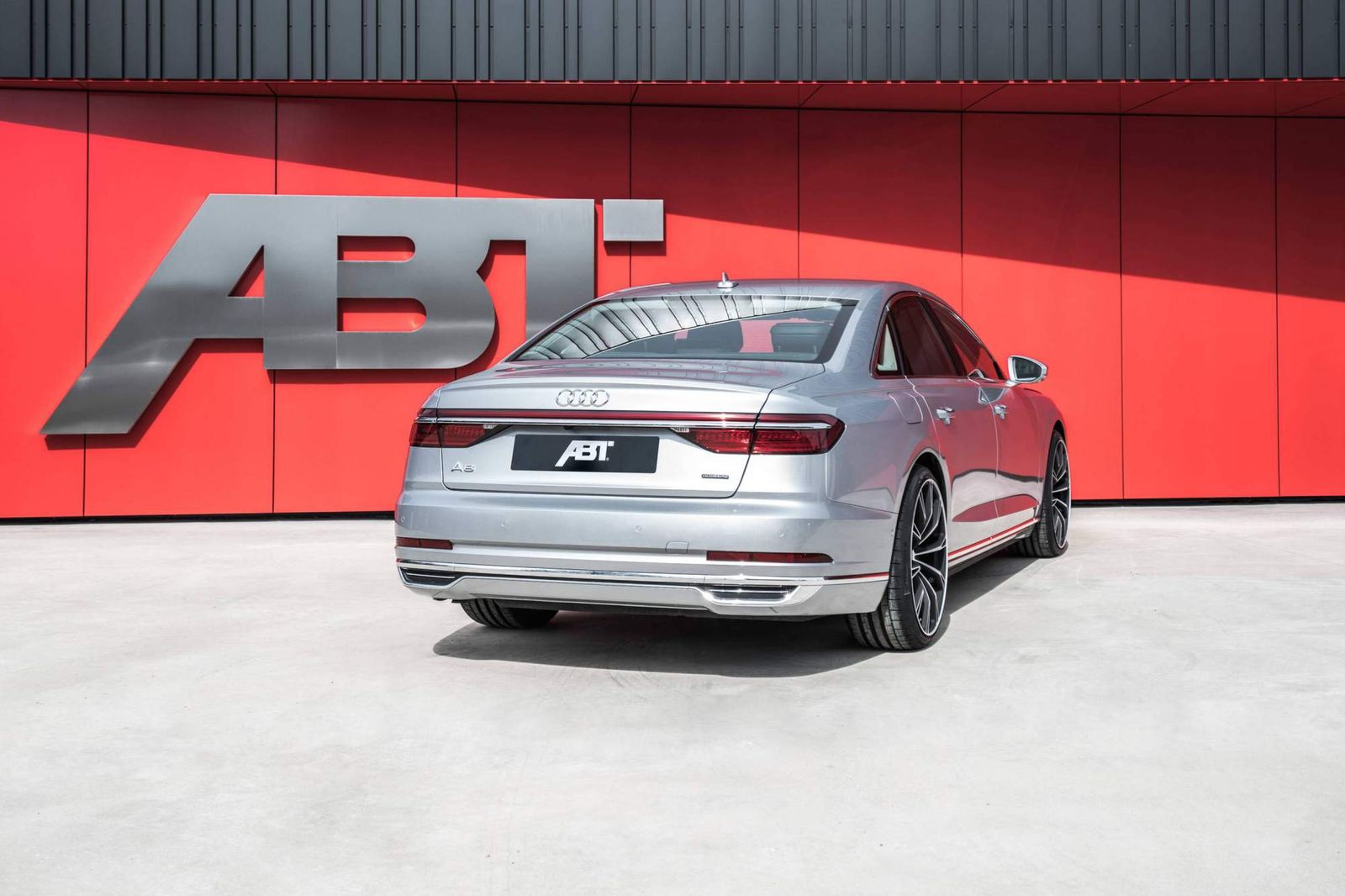 READ MORE: 2018 Audi A8 with factory-fitted sport exterior package and sport seats