All-new 2018 Mercedes-Benz Sprinter is the most complex ever, gains all-electric eSprinter version
The large van has never been so advanced and versatile
Mercedes-Benz Vans has lifted the veils off the third-generation Sprinter van, and it's safe to say the new model is the most sophisticated one so far. For starters, it will be available in an array of body types, including panel van, Tourer, pickup, chassis, bus, or traction head, as well as various cab designs, body lengths, tonnages, load compartment heights, equipment features, and drive configurations (three in total). All in all, more than 1,700 different versions can be configured.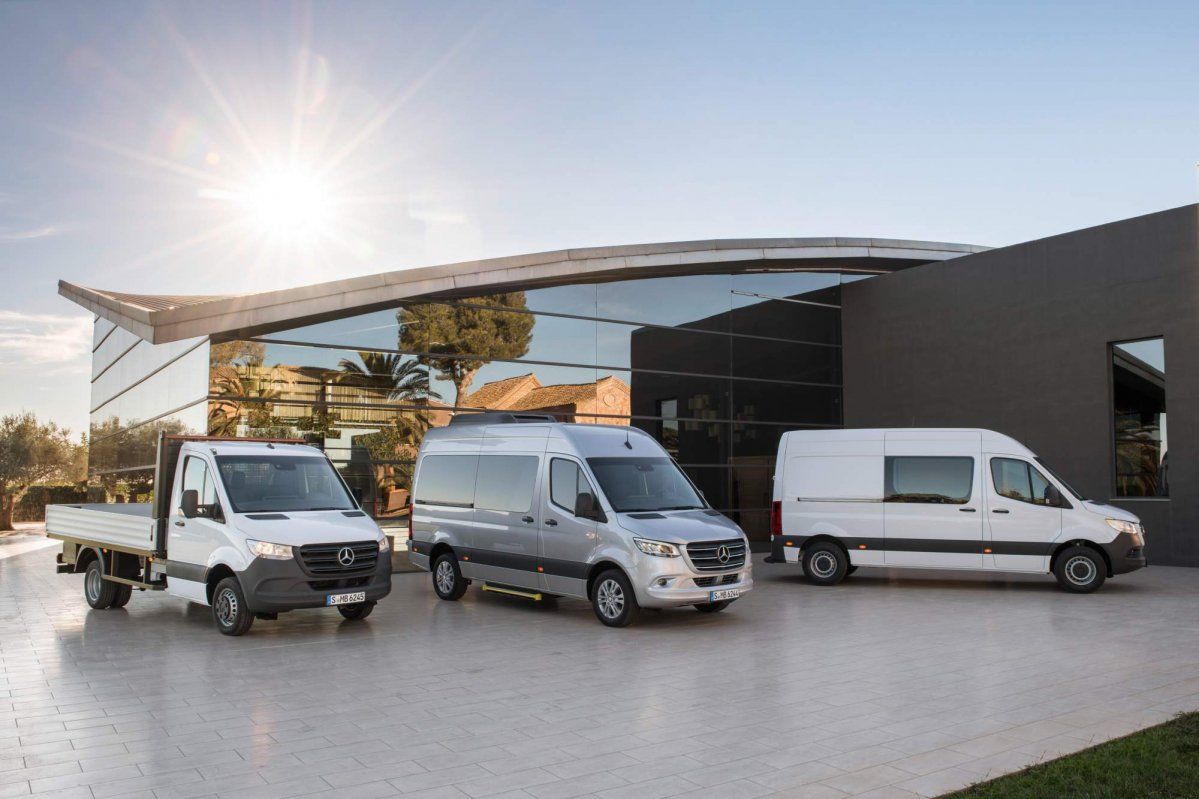 Design-wise, the new Sprinter is easily identifiable as a member of the Mercedes-Benz family thanks to the familiar grille and headlights, as well as the dashboard that gains features inspired by the brand's passenger cars.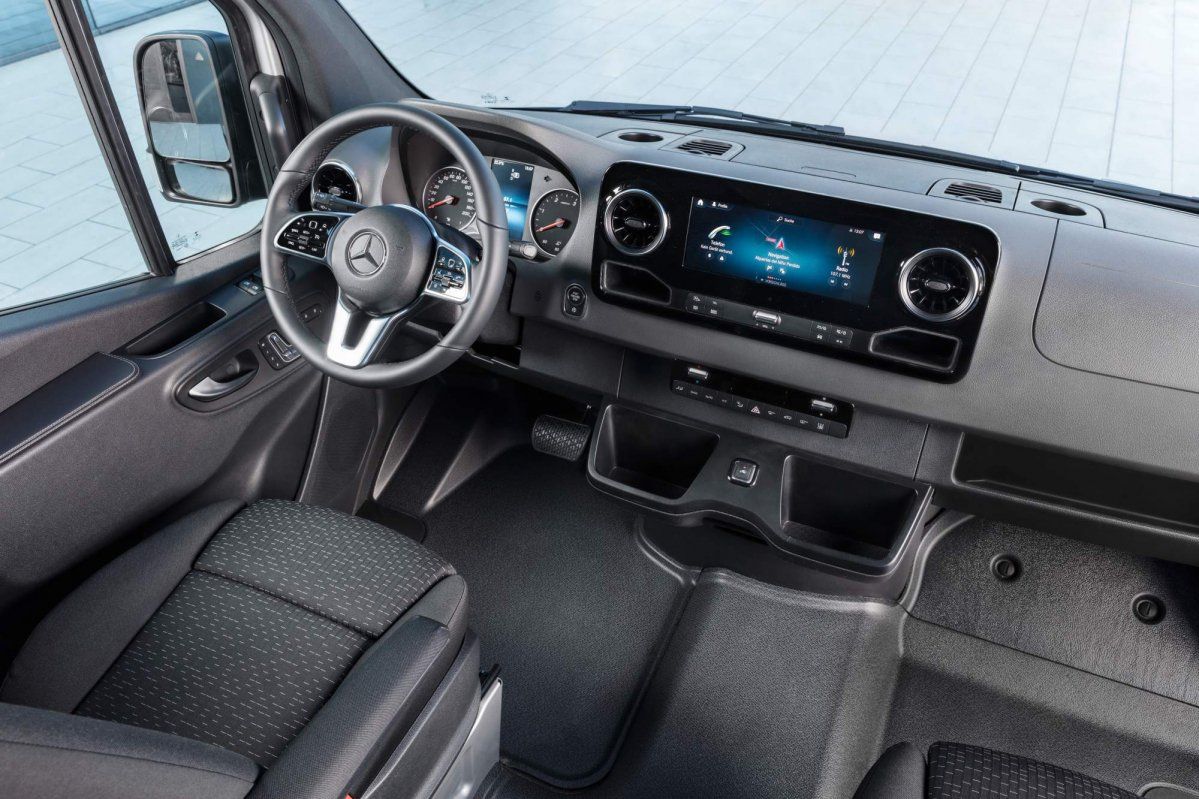 While its predecessor only offered rear- and all-wheel-drive versions, the 2018 Sprinter adds front-wheel drive and two new transmissions. With a 50-kg bigger payload compared to the RWD version and an 80-mm lower loading sill, the FWD Sprinter introduces two new transmissions: a 9G-Tronic nine-speed automatic (a first in the large van segment) and a new six-speed manual gearbox. The 7G-Tronic Plus automatic transmission is available for RWD/AWD Sprinters.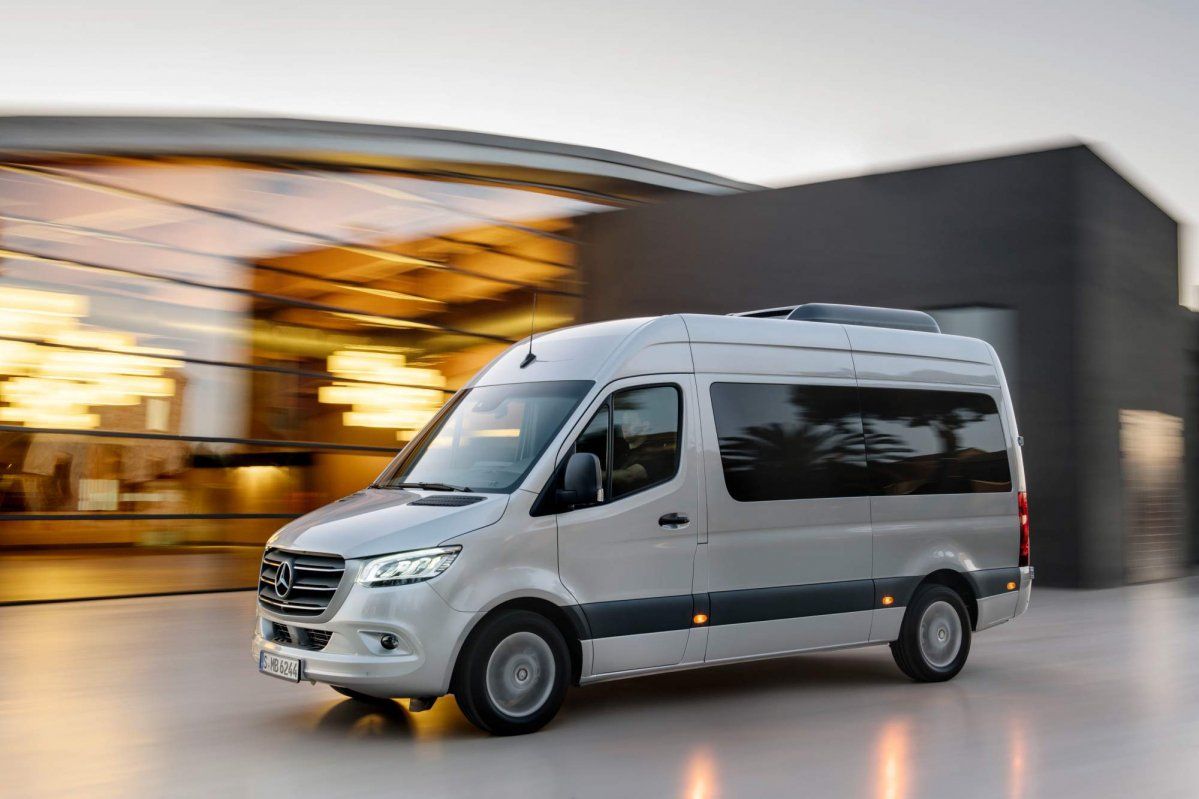 The engine lineup consists of a 2.1-liter four-cylinder turbodiesel available in three states of tune with up to 177 hp, and a new 3.0-liter six-cylinder that makes 190 hp and 440 Nm of torque. It's the only six-cylinder engine available in the large van segment. For North America, Mercedes-Benz will also offer a "powerful" gasoline engine linked to the nine-speed auto. In addition to the gasoline and diesel powertrains, Mercedes-Benz Vans will introduce an all-electric eSprinter variant in 2019 designed for city use.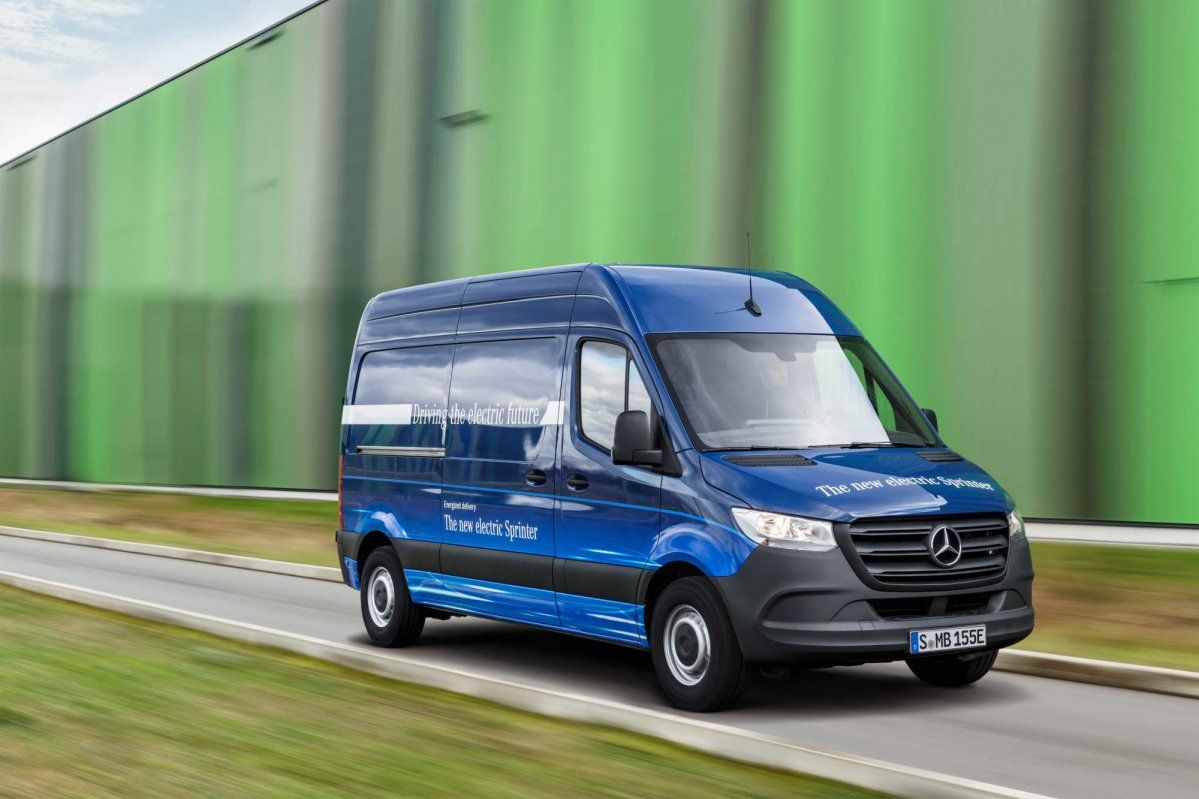 Since we're talking about a large van here, the maximum load capacity is 17 cubic meters, with tonnages up to 5.5 tonnes, a payload of more than 3,000 kg, and space for up to eight Europool pallets. Clever solutions for the load compartment include loadable wheel arches and fully usable load compartment heights in combination with front-wheel drive. Passenger versions can accommodate up to 19 occupants.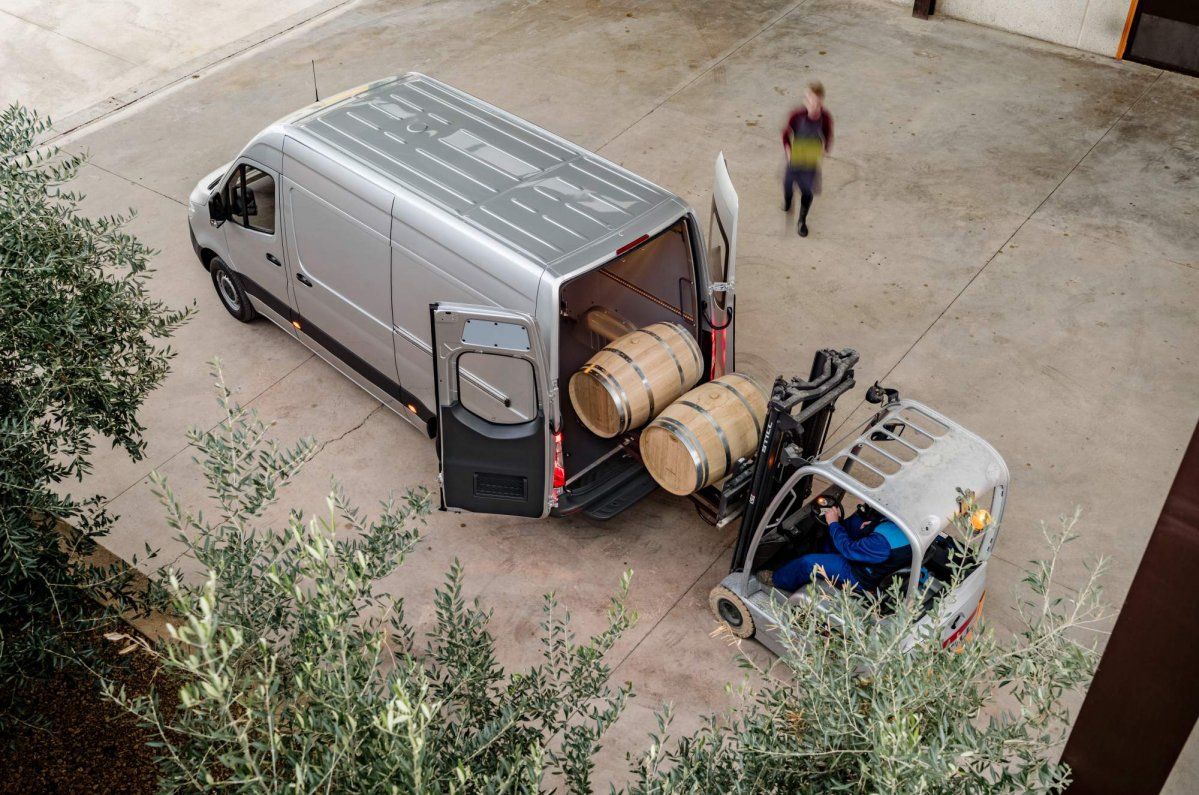 In the cabin, improvements include ergonomically shaped seats, keyless start, and an improved air conditioning system, among other things. Depending on the variant, the Sprinter offers the new MBUX multimedia system with up to 10.25-inch touchscreen displays and voice control. There are also eight Mercedes PRO connect packages of networked services available.
The new Sprinter can already be ordered in Germany, with prices starting from €19,990 (excluding VAT). The large van will arrive in dealerships from June.
Speaking of the eSprinter, it's likely to get the same all-electric powertrain from the Mercedes-Benz Vision Van Concept of 2016.