What you see is likely what you'll get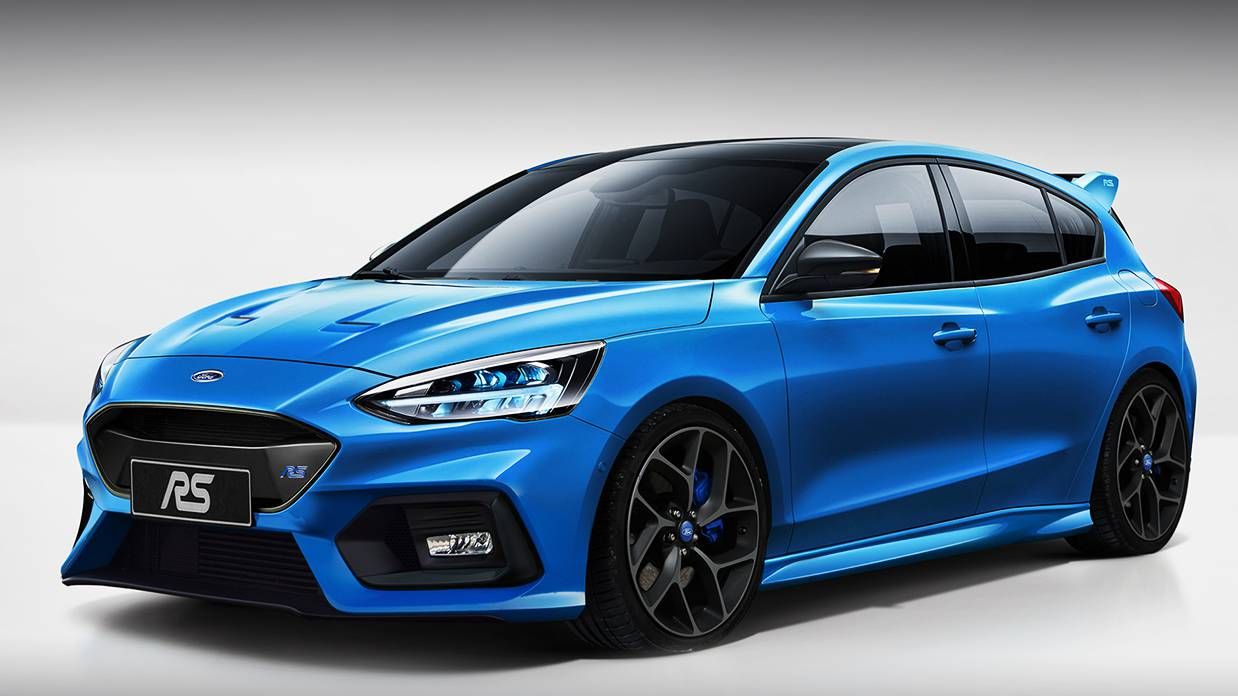 With the all-new, fourth-generation Ford Focus out in the open, PhotoShop manipulators have already begun to render the compact hatchback's upcoming performance versions. Yes, we're talking about the Focus ST and Focus RS hot hatches which will also use the latest Focus' C2 platform.
Given that the new Focus has shed as much as 88 kg (194 lb), we can expect them to be lighter than their predecessors too. X-Tomi Design is the first to come up with renderings, and we have to say his creations look very plausible.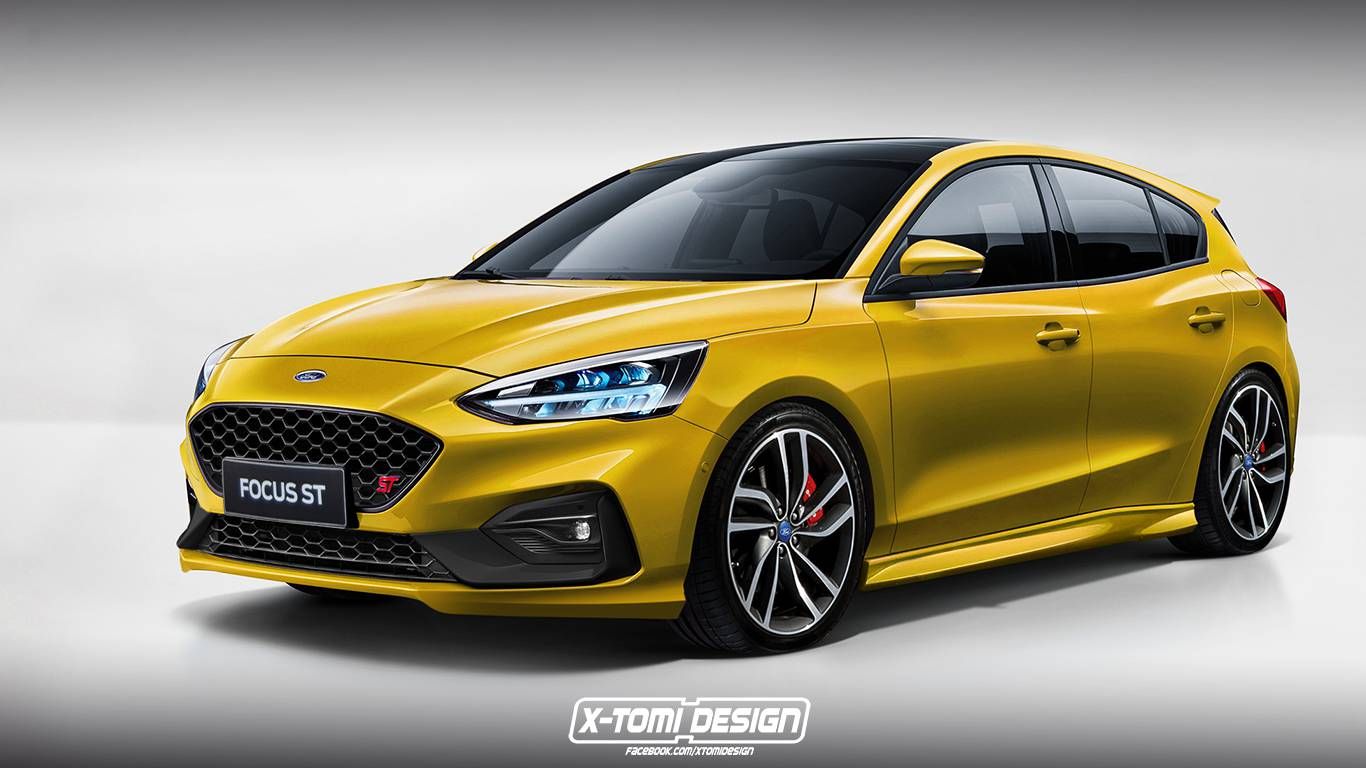 In the case of the Focus ST rendering, that has a lot to do with the fact that Ford has released photos of the Focus ST-Line, giving us a rough idea of what the Focus ST will look like. Expect the VW Golf GTI rival to arrive about six months from now with a more aggressive body kit and a new engine: a 1.5-liter EcoBoost three-cylinder unit that's expected to deliver around 275 hp. That's a nice bump over the current Focus ST which has 252 hp from a 2.0-liter turbo-four.
The new engine will feature cylinder deactivation, direct injection, and twin-scroll turbocharging. Expect the upcoming Focus ST to offer a diesel version as well, most likely using a souped-up version of the 2.0-liter EcoBlue unit that has been announced for the regular Focus.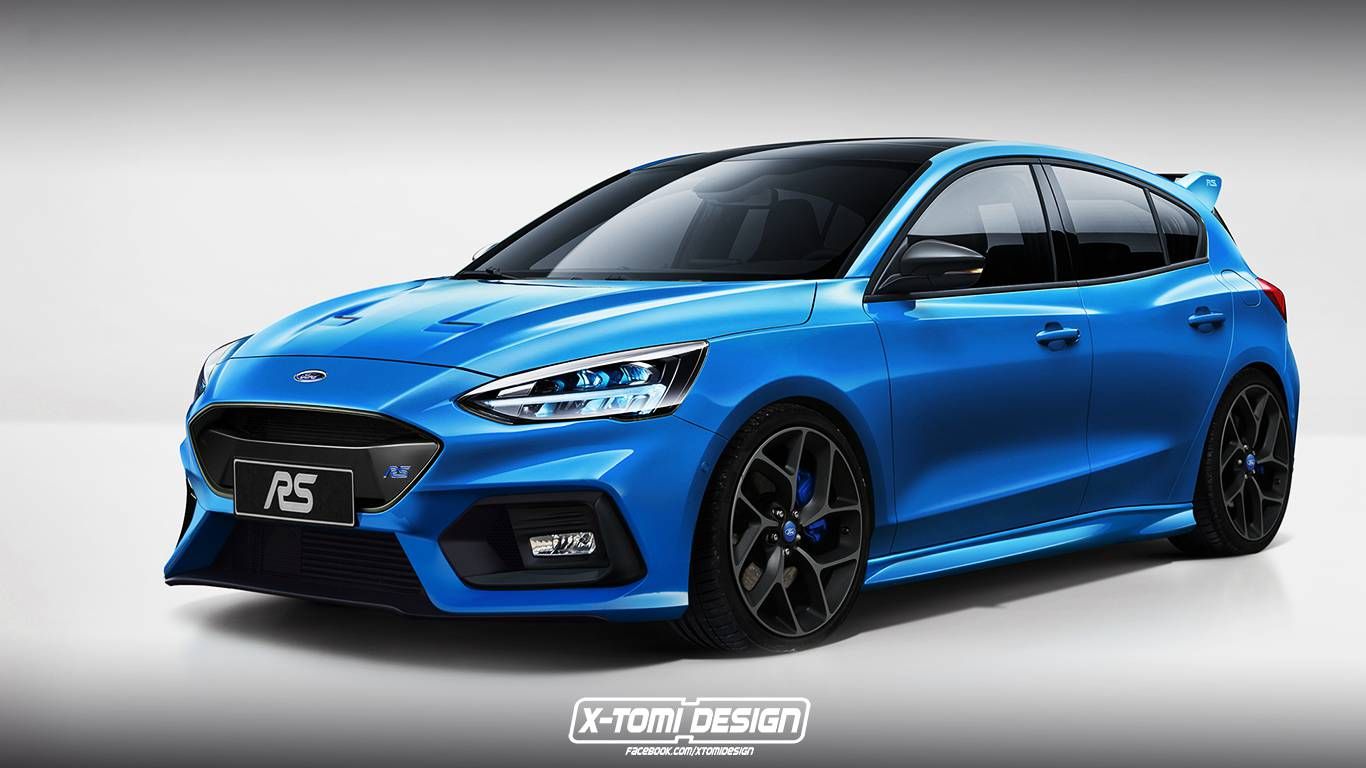 As for fans of hardcore Focus models, they will have to wait much longer for the all-new Focus RS as Ford typically launches RS versions towards the end of a model's life cycle. When it does arrive, however, the Focus RS is expected to pack the same 2.3-liter EcoBoost engine assisted by a mild hybrid system that will boost output to around 400 hp, allowing for a 0 to 100 km/h time of four seconds. All that power will be directed to the four wheels via a dual-clutch automatic transmission replacing the current model's six-speed manual.