The car is limited to 420 km/h or 261 mph, but it can actually go even faster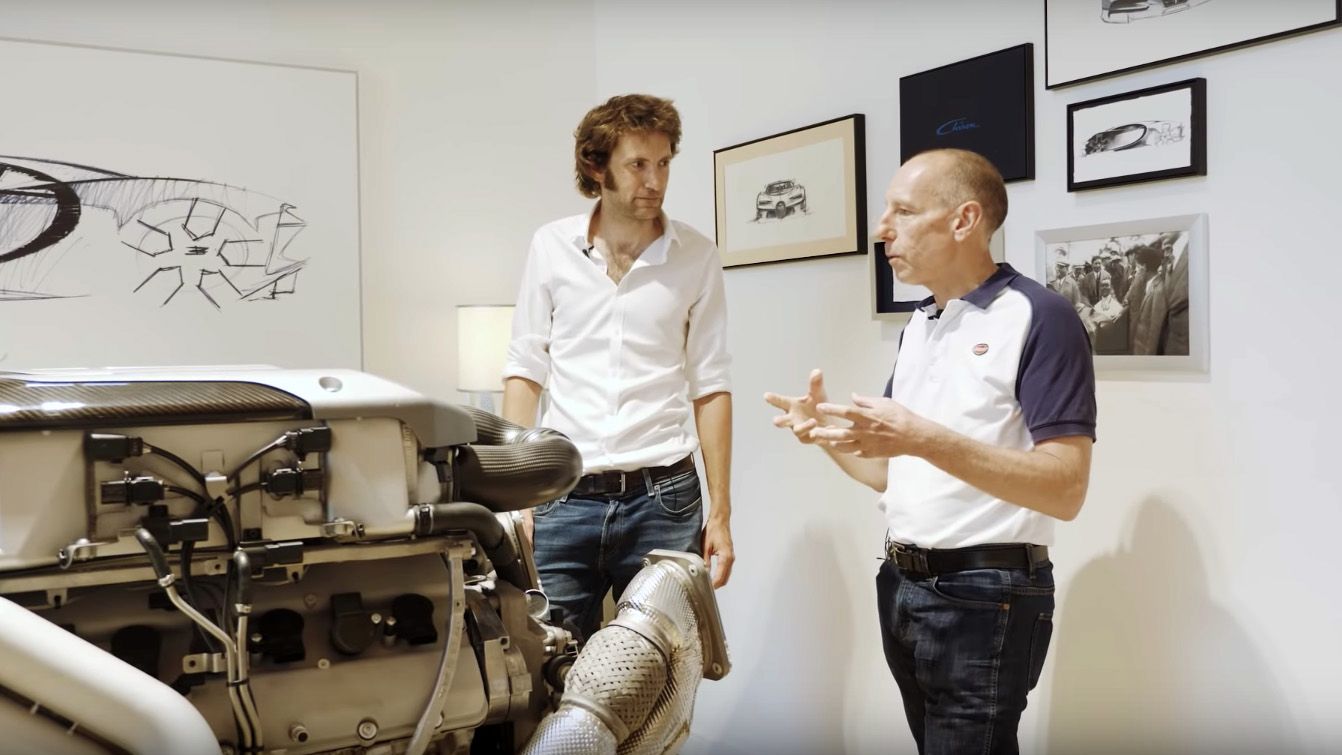 Bugatti Chiron is designed with the main goal to be the fastest road-going hypercar that money can buy and while part of that is mostly down to having an erupting volcano of an engine, it has many clever engineering solutions that added up have a big impact.
Carfection's Henry Catchpole is joined by Andy Wallace in the (lengthy and quite explicit) video below to highlight what some of these solutions are. If you're not old enough to know who Wallace is, he's a LeMans winner and also the man who maxed out the McLaren F1 (then the fastest road car in the world) over 25 years ago doing 376 km/h or 240.1 mph.
But now the Bugatti is the road-legal kind of speed and while it's electronically limited to 420 km/h or 261 mph, it's actually geared to achieve a top speed closer to 463 km/h or 288 mph. And it's not just down to it having a quad-turbo eight-liter W16 engine to motivate it along and a slippery, aerodynamic shape – there is so much more to it than that, hence the €2,400,000 asking price.