Aston Martin Valkyrie AMR Pro promises Formula 1 lap times, 250 mph top speed
It's the track-exclusive version of the Valkyrie hypercar
We haven't even seen the final production version of the Valkyrie hypercar, and Aston Martin and Red Bull are already previewing the AMR Pro track-exclusive version.
As you can imagine, we're dealing with a more radical version of the Valkyrie — as hard as that may be to comprehend. Developed in parallel with the road car, the Valkyrie AMR Pro is "freed from the constraints and considerations of road use," according to the release.
What that means is it has a revised aerodynamic package to produce increased downforce. To achieve that the track-exclusive monster gets much larger front and rear wing elements, together with revised active aerodynamic control strategies.

The naturally-aspirated 6.5-liter Cosworth V12 engine has also been modified to deliver more power and torque thanks to a significant engine recalibration and the modification of the emission control systems. We'll still have to wait a while for the exact figures, though.
The Rimac Energy Recovery System remains unchanged, but its control systems will be re-programmed. The AMR Pro version rides on smaller diameter wheels than the road car (18 inches front and rear) to allow for the fitment of Michelin racing tires. Speaking of tires, they will be made to the same specification as those used by LMP1 race cars.
The Valkyrie AMR Pro also gains F1-inspired race-spec carbon-carbon brakes. Weight-saving measures include the removal of items such as heater/de-mister blower and infotainment screens, as well as the fitment of lightweight components.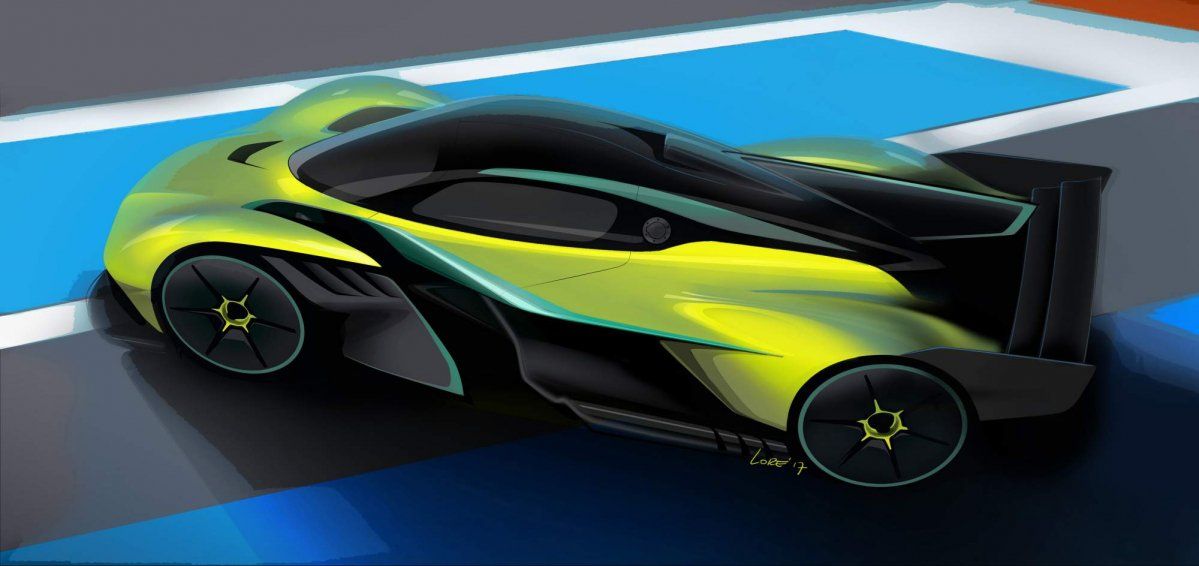 Those include the polycarbonate windscreen and side windows, a lighter construction of carbon fiber bodywork, new suspension uprights and carbon fiber wishbones, plus molded race seats. The exhaust system will also be lighter due to the minimal silencing requirements.
Performance levels will be extreme. Top speed is expected to reach 250 mph (402 km/h), with the Valkyrie AMR Pro also able to sustain cornering forces in excess of 3.3g and braking deceleration of more than 3.5g. Furthermore, simulations have shown it will be capable of achieving lap times comparable to those of modern F1 or LMP1 cars!
Only 25 units will be built, with deliveries expected in 2020. All of them have already been sold.
While you're here, check out another track-exclusive hypercar, the Ferrari FXX-K Evo.