Audi sends off RS 6 Avant with 705-hp Nogaro Edition tuned by ABT
It packs 100 horsepower more than the RS 6 Avant performance
With an all-new Audi A6 just around the corner, the current RS 6 high-performance wagon (Typ 4G) will soon exit the stage to leave room for a successor. But until that happens, Audi Sport is giving RS 6 fans something to help them remember the current model better. It's called the RS 6 Avant performance Nogaro Edition, and it's created in collaboration with ABT Sportsline.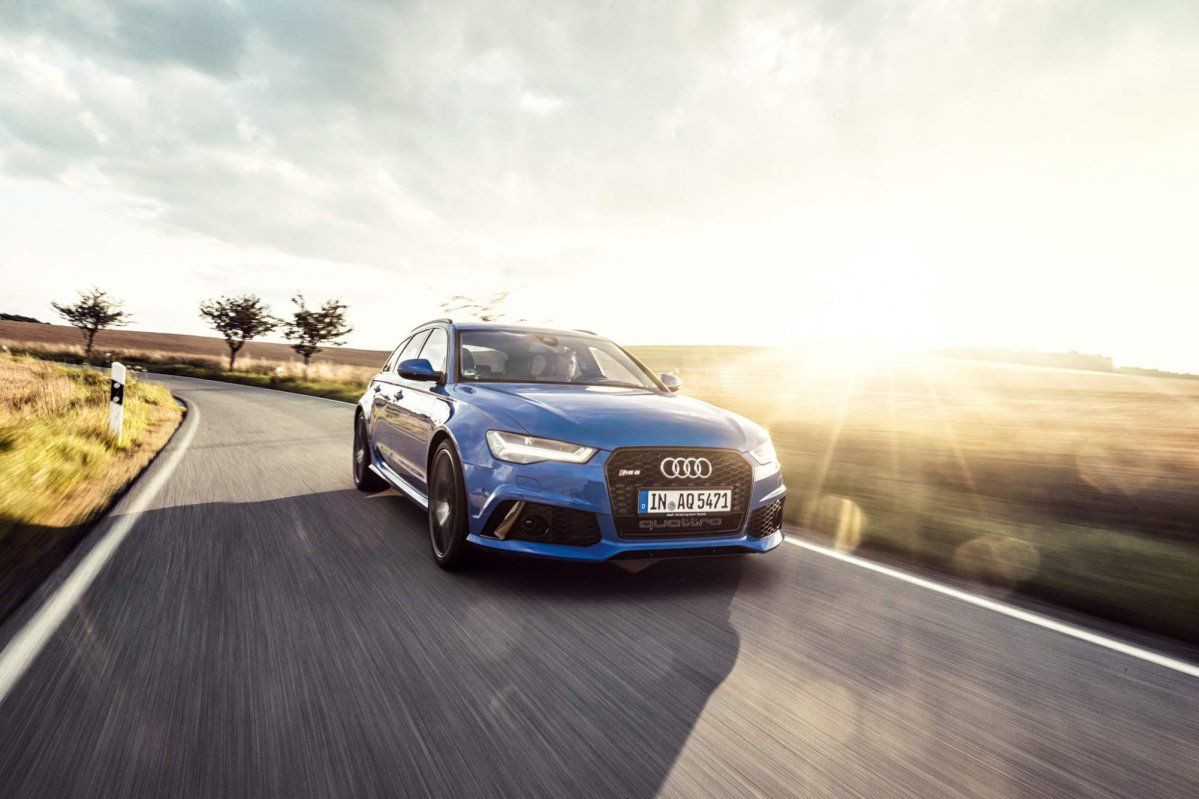 A limited edition vehicle for just 150 lucky customers, the Nogaro Edition owes its name to the Nogaro Blue pearl effect paintwork. A nod to the 1994 Audi RS 2, the first RS model ever, it makes the muscle wagon even harder to ignore.
ABT Sportsline's main contribution to this car is the ABT Engine Control (AEC) power kit that unleashes 705 metric horsepower and 880 Nm (649 lb-ft) of torque from the RS 6 Avant's 4.0-liter twin-turbocharged V8. That's 100 hp and 130 Nm more than the RS 6 Avant performance it's based on.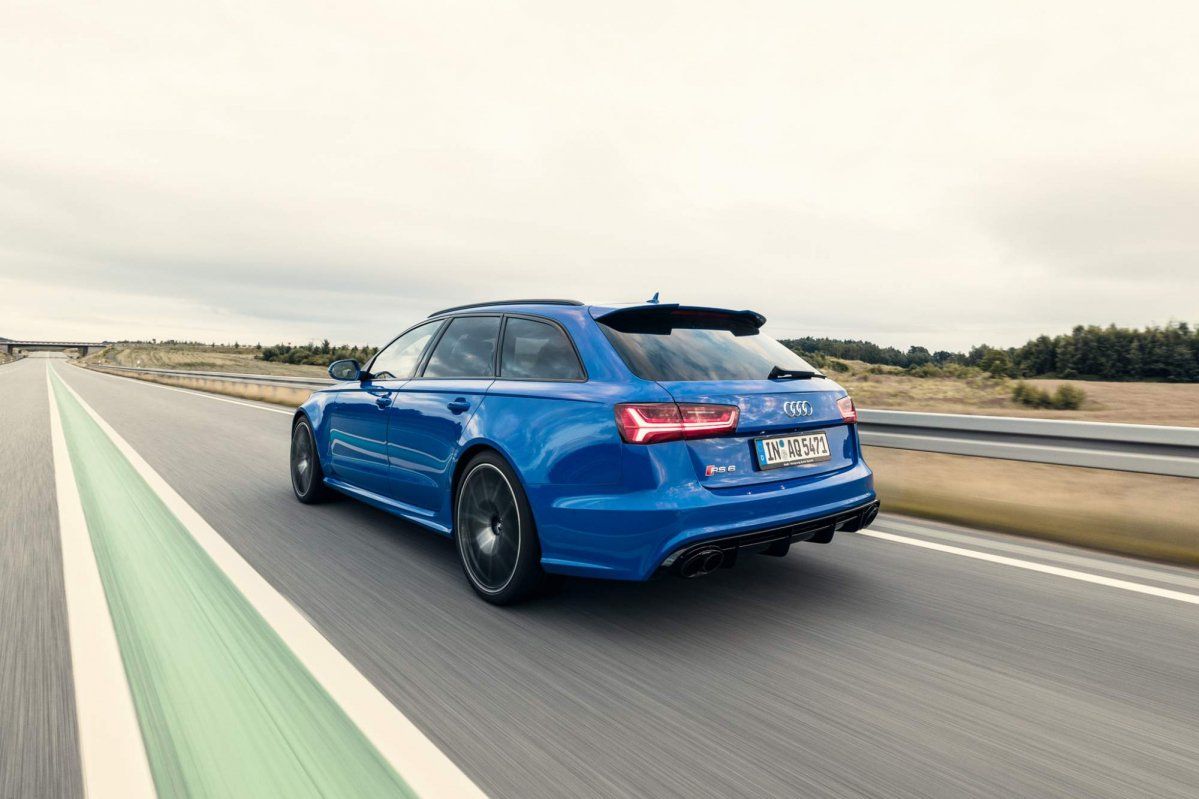 Thanks to that, the Nogaro Edition can reach a top speed of 320 km/h (199 mph), and something tells us the 0-100 km/h sprint takes slightly less than the RS 6 Avant performance 3.7 seconds. The eight-speed tiptronic automatic transmission sends torque to the quattro permanent all-wheel-drive system, which can be assisted by a sport differential on the rear axle. The RS adaptive air suspension is standard, as are the dynamic steering and carbon ceramic brake discs.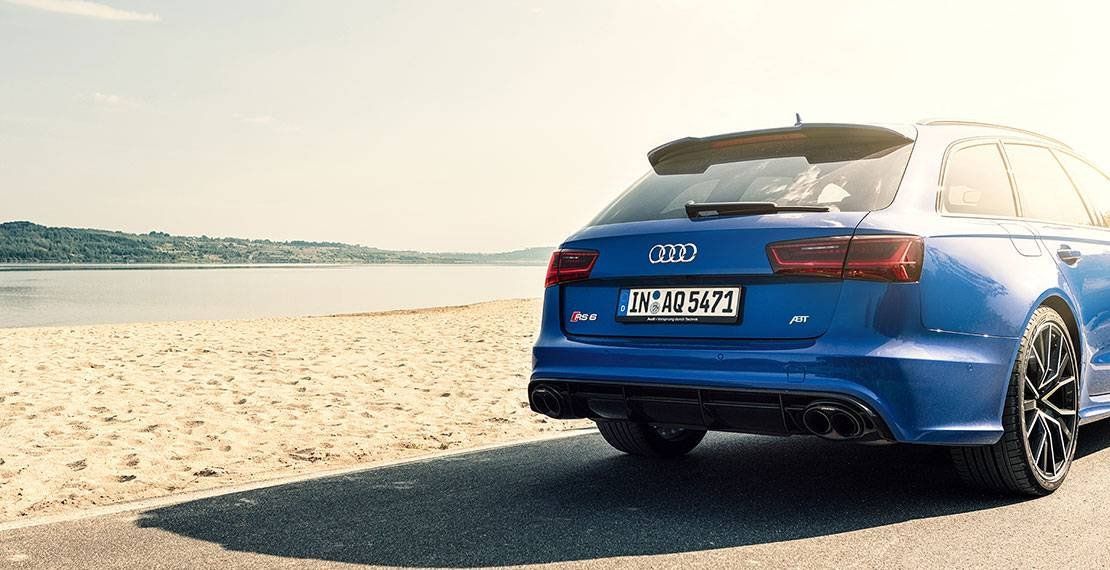 Besides the Nogaro Blue color, you'll recognize this limited-edition RS 6 Avant thanks to details such as the Nogaro Blue or black mirror caps, tinted rear windows, black 21-inch alloys shod with 285/30 tires, and the blue interior combining Alcantara, Valcona leather, carbon fiber trim, and black suede.
Obviously, the "Nogaro Edition" and "1/150" plaques will constantly remind owners how lucky they are. And if the blue cabin seems to flashy, Audi also offers a more subtle black theme.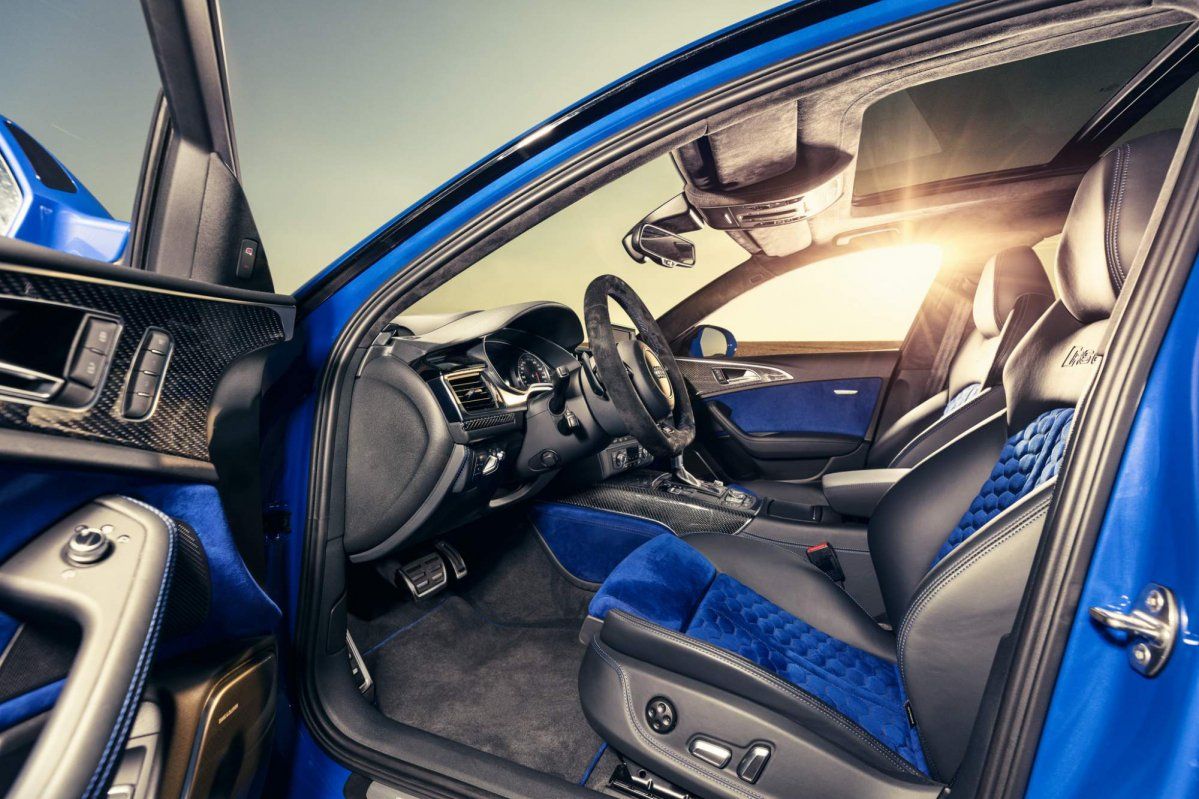 The limited-edition RS 6 can already be ordered in Germany, with pricing starting at €130,000 for the model with the blue interior and €124,200 for the one with the "Nogaro Edition black" cabin.
If you want even more power from the RS 6, remember ABT is also responsible for the 735-hp RS 6 "1 of 12."