This is the all-new (Hyundai) Genesis RWD sedan that is scheduled to go on sale in late 2017
It is the third model after the G90 and G80 luxury sedans that will be launched under the Genesis luxury sub-brand! Codenamed IG, the 2018 Genesis G70 is also known as the automaker's first true rival of the BMW 3-series and Audi A4 sedan.
Specifications are still well off being confirmed, but the new 370-hp, 509-Nm 3.3-litre turbocharged six recently launched into the G80 and G90 is expected to feature in the G70 – making it a handy rival to models like the AMG C43 and the BMW 340i.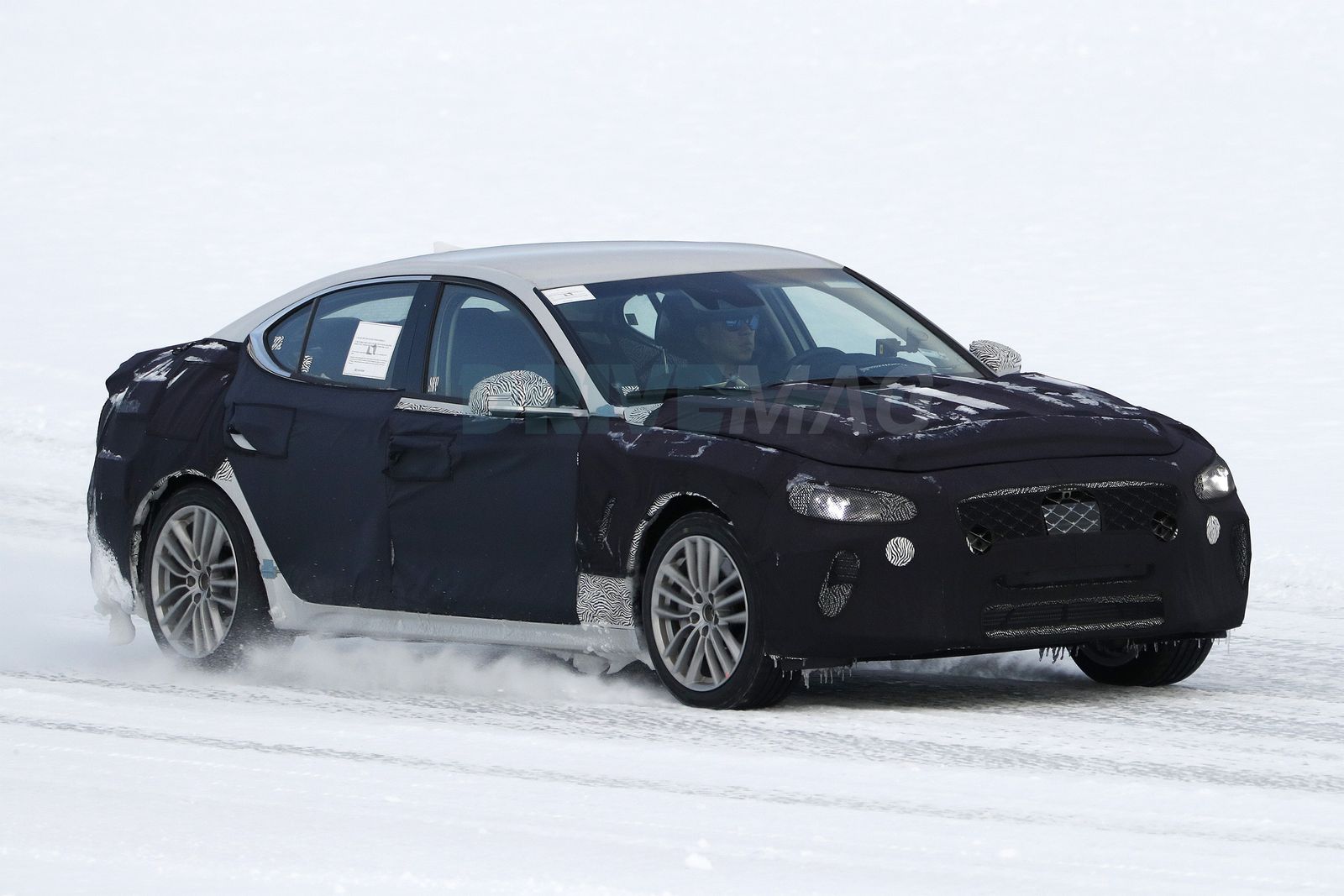 Hyundai claims that in the big G90, the engine will deliver a 0-100km/h time of 6.2 seconds. In the mid-sized G70, that could easily move closer to the 4.7 seconds claimed by the AMG's C43. Other engines are likely to include a 2.0-litre four-cylinder petrol engine lower down in the range, and possibly also a diesel option for certain markets. A plug-in hybrid model, based on the 180kW/353Nm system that featured in the New York concept, could also be on the cards.
While Kia's groundbreaking Stinger hatchback is fresh out of the oven, its cousin, the Genesis G70, hasn't been seen yet. But after the Kia's Detroit auto show debut, the question is already brewing: What's the difference between the two? Answering definitively will be crucial for Kia and Genesis. Both cars look to challenge the established compact sporty sedans; to do so effectively they'll need to carve out different identities from each other – despite sharing most of their hardware – and from their competitors. While executives who worked on both cars weren't necessarily eager to take up the question, the clearest signal came from Albert Biermann, head of vehicle testing for Kia and Hyundai.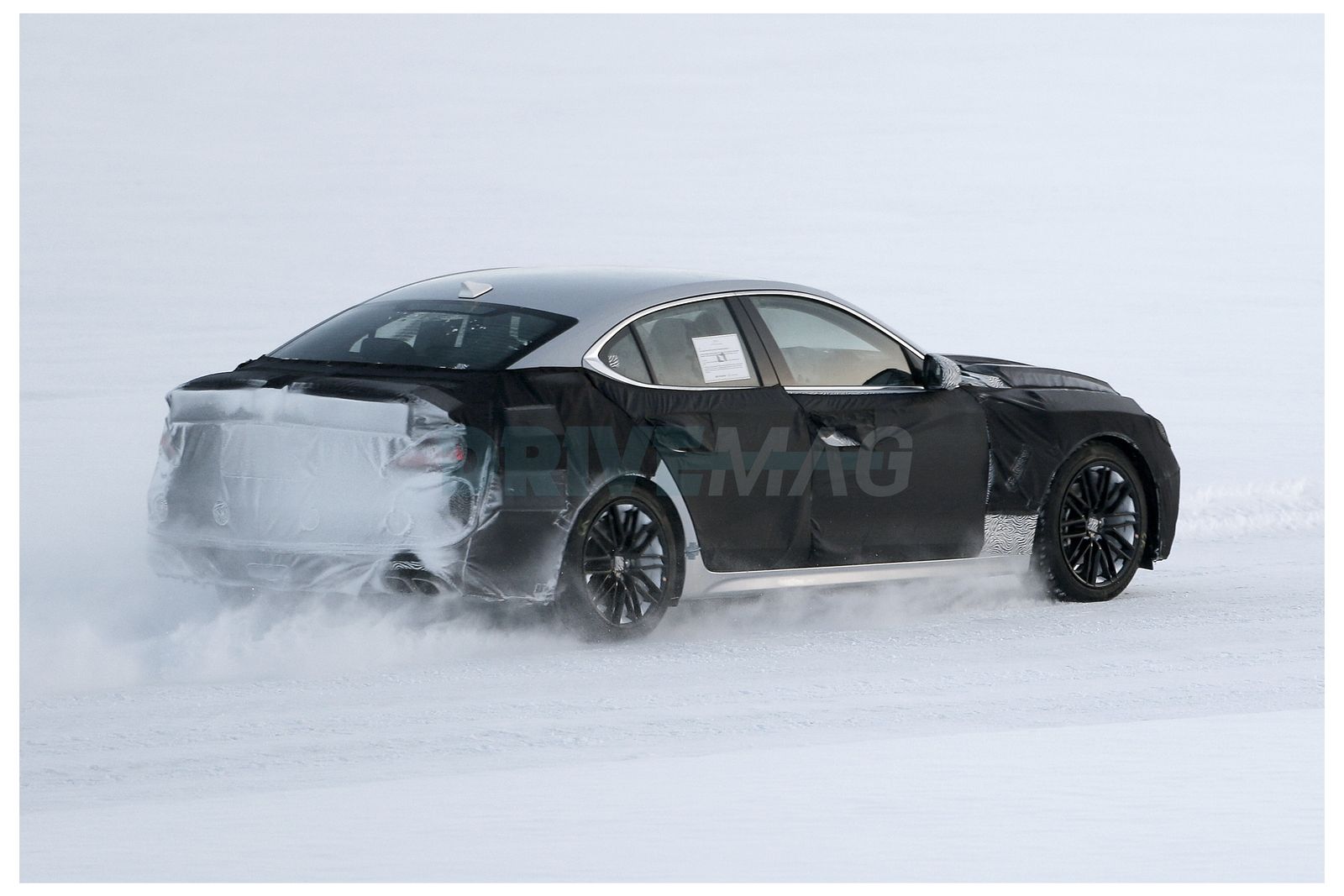 The most obvious differentiator, he said, will be styling, as Kia and Genesis each uses its new baby to set the tone for its brand image.
For Kia, it will be the most conspicuous pivot yet from its heritage as a builder of inexpensive appliances; the Stinger hatchback is meant to be a loud, dramatic grand tourer. "When we talk about the other brand's car, it's a whole different story," said Biermann.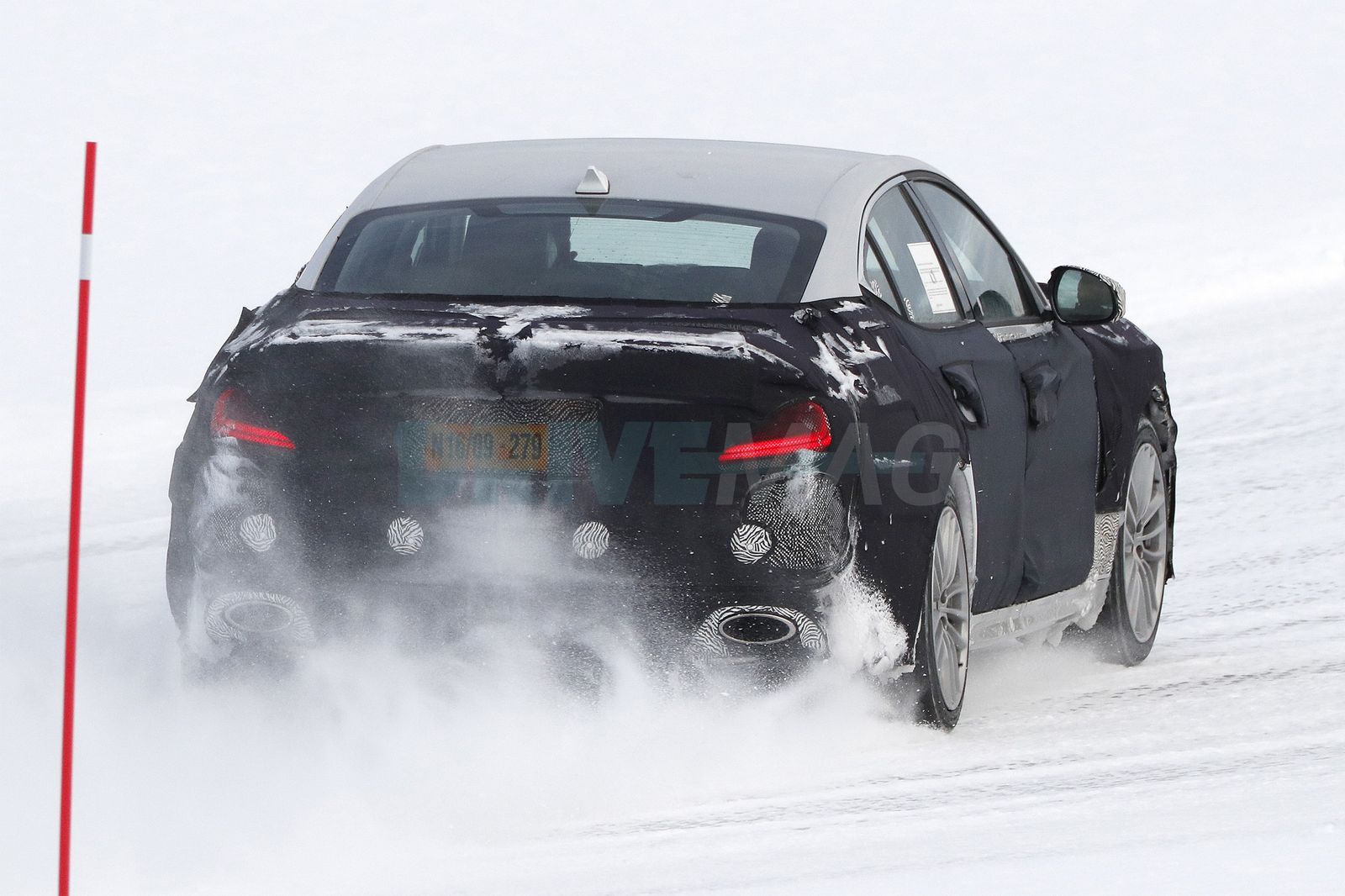 The Genesis G70 will define the direction of Genesis in a way the G90 and G80 haven't. When it debuts this year, the G70 will be a more subdued sedan than the Stinger hatchback and stick closer to the conventional sporty sedan playbook the European brands wrote decades ago.
"You can expect some difference in driving experience. It's not so easy maybe [as] with the styling, but I think we can find good tuning and calibration that set them a little bit apart," added Albert Biermann.