Races were carried out with 10,000-pound trailers hitched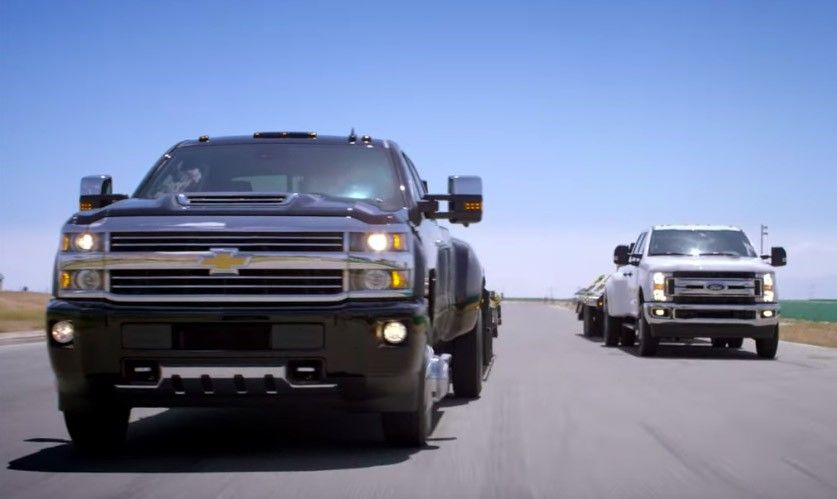 Chevrolet is really proud of its new Silverado 3500 HD pickup (and its functional hood scoop), so the automaker decided to pit it against a comparable Ford pickup in a load-pulling drag race in order to prove its superiority.
The automaker doesn't mention which version of Ford pickup it uses, but the Silverado 3500HD packs GM's new 6.6-liter Duramax diesel which pumps out 445 hp and 910 lb-ft / 1,233 Nm.
The two drivers that made the drag race possible are Chevrolet Chief Engineer Eric Stanczak and football legend Howie Long who drove both vehicles and also swapped places to prove the accuracy of their results.
Now obviously, since this is a Chevy ad, the Ford had already lost even before the first race, as the video was meant to promote the superiority of the new 6.6-liter diesel. The F-450 used in the test is most likely powered by Ford's older 6.7-liter Power Stroke V8 (launched in 2010) which packs 440 hp and 860 lb-ft / 1,166 Nm.
Why not also also check out other drag races we previously posted.