This SUV vs supercar duel is so wrong, it hurts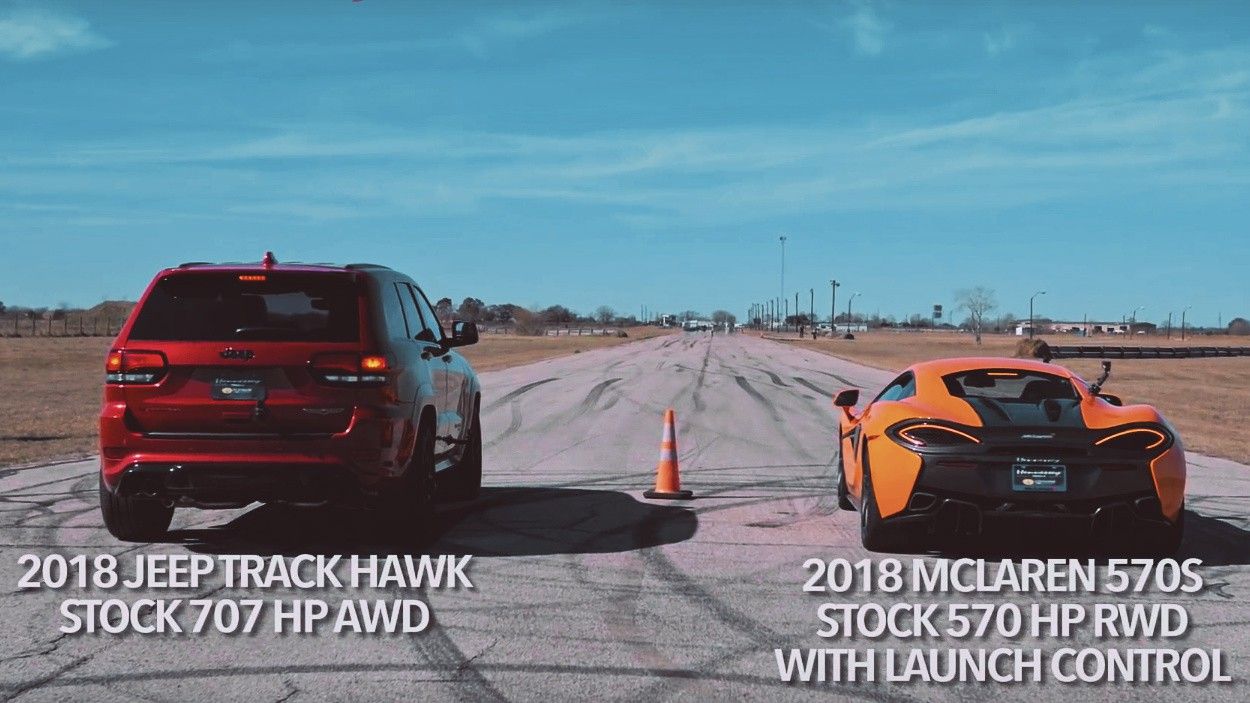 Two worlds collide in this video because a) it's 2018 and b) people buy SUVs more than ever. And some of those brick-shaped SUVs happen to be imbued with more horsepower than their drivers would ever need.
On that note, enter the 707-horsepower 2018 Jeep Grand Cherokee Trackhawk sharing its engine with the ilk of the Hellcat and capable of beating the Dodge Demon on its own turf: drag racing. Oh, and it also holds the status of the world's quickest SUV since it can blast from 0 to 60 mph (96 km/h) in just 3.5 seconds.
In the opposite corner sits the 2018 McLaren 570S, a supercar that needs no introduction. If we focus solely on this duel here, then you already know that the Macca is underpowered compared to the Trackhawk (it "only" makes 570 hp) and sends its grunt to the rear wheels, while the Jeep uses AWD for better management of its V8 oomph.
So, do you want to watch Hennessey's video? Of course, you do. Head below and pick your poison but choose wisely. You might be in for a surprise.
Here's a very special Muriwai White McLaren 570S Spider that's rooted deep in McLaren's history.