It's the final concept version of the ridiculous hypercar that will allegedly break the 500 km/h barrier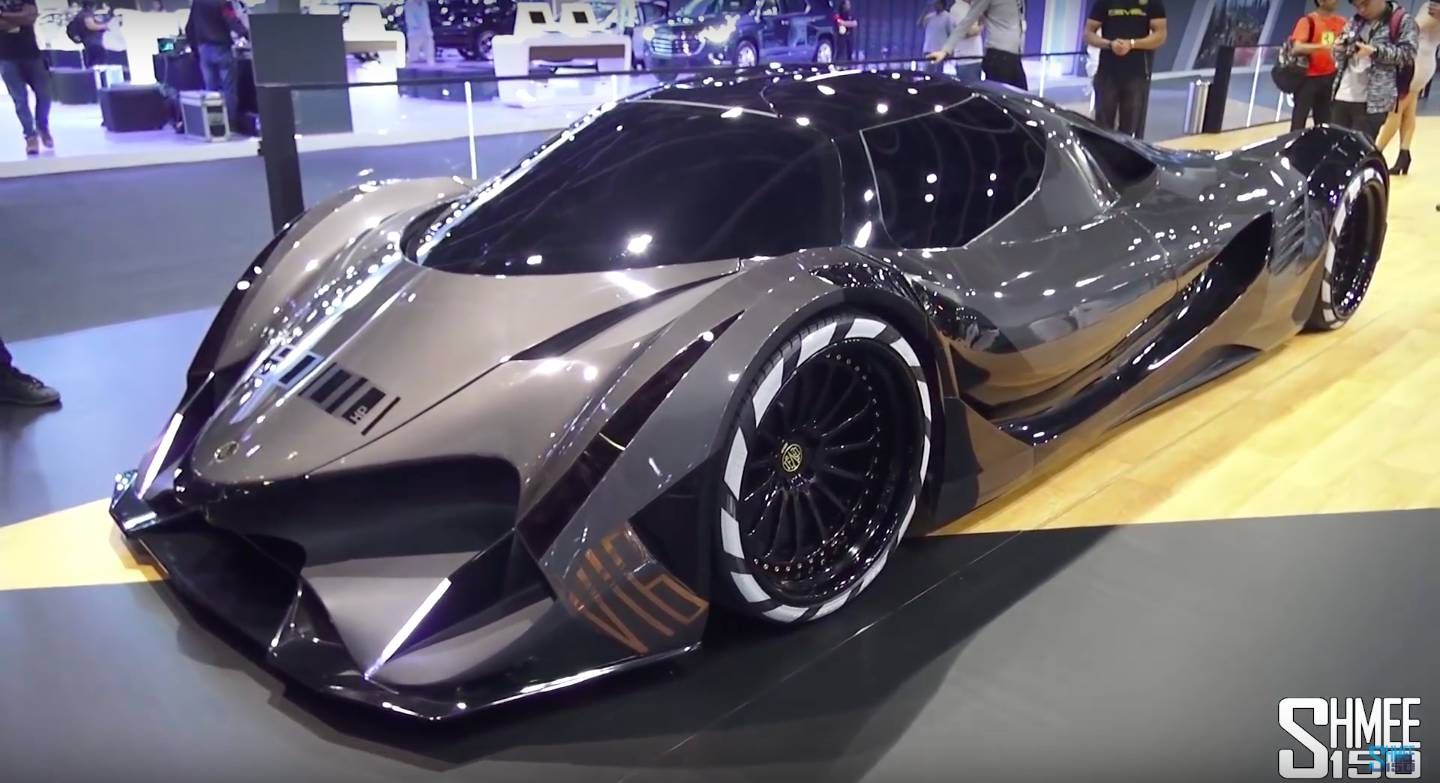 Four years ago, Devel Motors took the automotive world by surprise when it announced plans to build a 5,000-hp hypercar.
Back then, the company even showed a prototype at the Dubai Motor Show to prove it was serious about it. Fast forward to this year's Dubai Motor Show and Devel Motors' stand is once again all about the Sixteen hypercar, this time shown in a final concept version.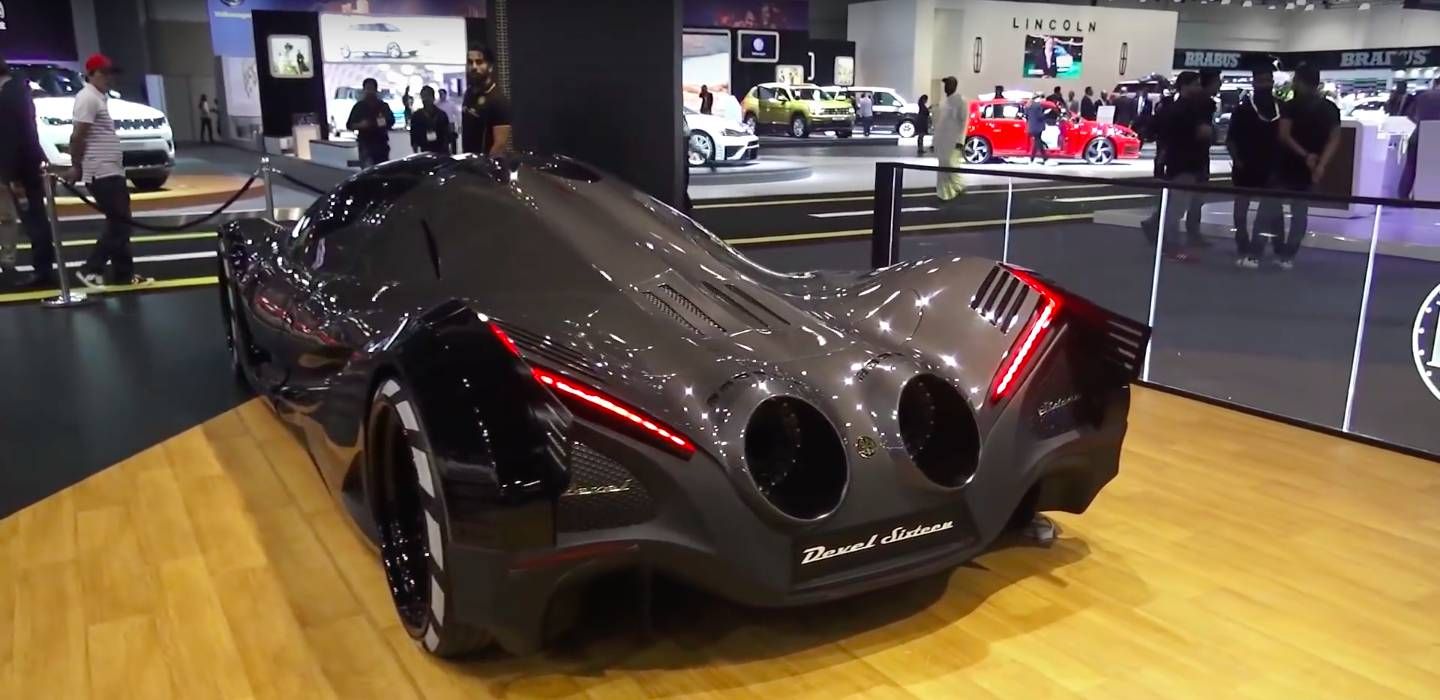 Thanks to car vlogger Shmee150, we get a pretty good look at the wild hypercar study, which is supposed to have 5,000 horsepower on tap from a quad-turbo 12.3-liter V16 engine — hence the name Sixteen. The company claims its product will be able to reach speeds that exceed 500 km/h (310 mph) when it goes into production.
It's unclear when that will happen, but if the Sixteen goes on sale, it will be available in three configurations: 2,000-hp V8 and 3,000-hp V8 for the road, and the range-topping, track-exclusive 5,000-hp V16.
It goes without saying that the Devel Sixteen is an over-the-top project in every possible way, from the obscene design to the insane performance claims. While the engines are American, the body will be built in Italy by Scuderia Cameron Glickenhaus.
Should John Hennessey and his 1,600-hp, 300-mph Venom F5 be worried? Only time will tell.