We were hoping the RS would get a different treatment from regular Octavias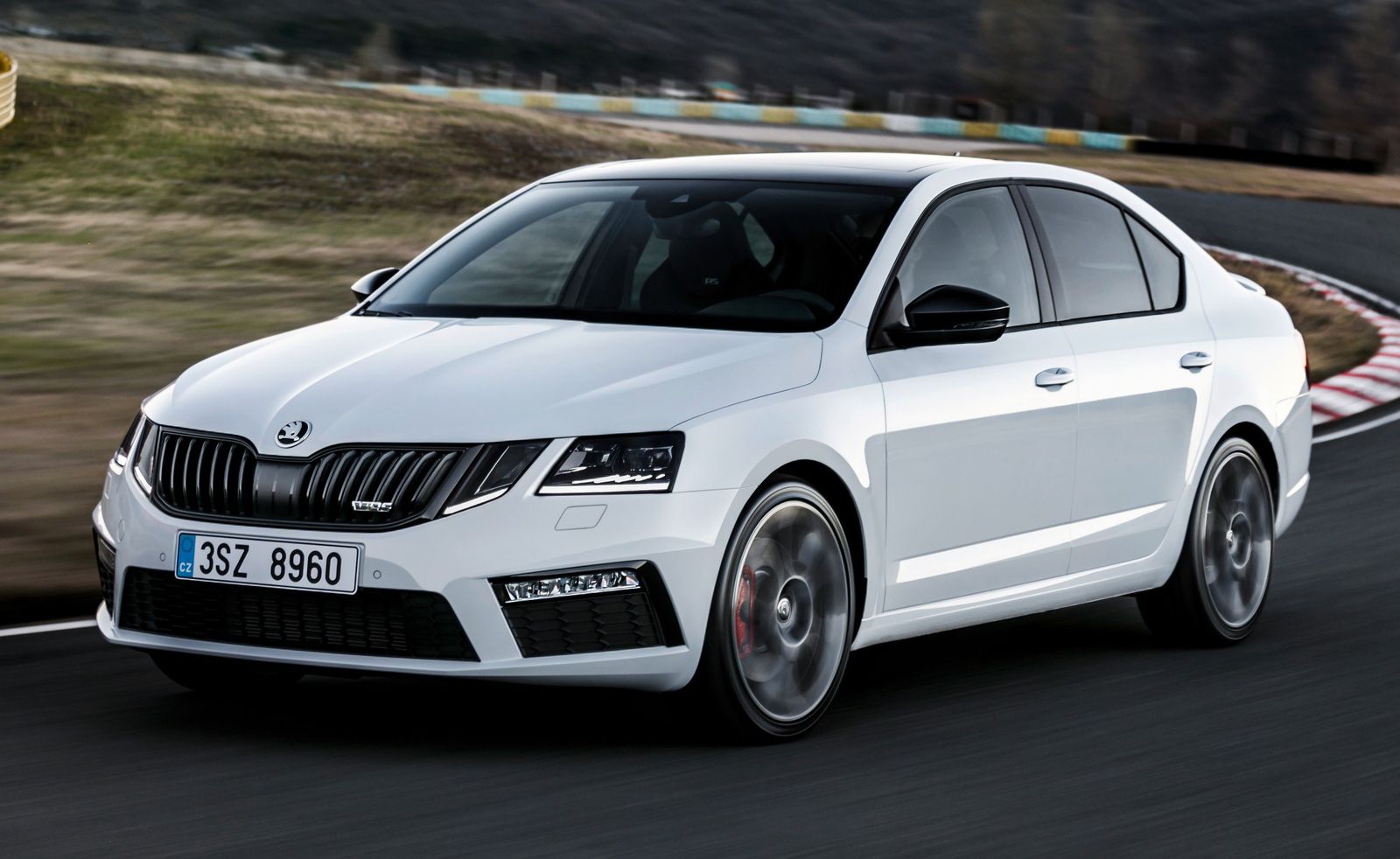 Almost two months after the regular Skoda Octavia got its rather controversial facelift, the RS performance version gets the same treatment.
To sweeten the deal, though, Skoda has given the Octavia RS a power bump as well, with the gasoline-powered versions now delivering 230 PS (227 hp) — the same output as the Octavia RS 230 special edition. Responsible for this is the same 2.0-liter TSI turbocharged gasoline engine, which has a peak torque of 350 Nm (184 lb-ft) from 1,500 to 4,600 rpm.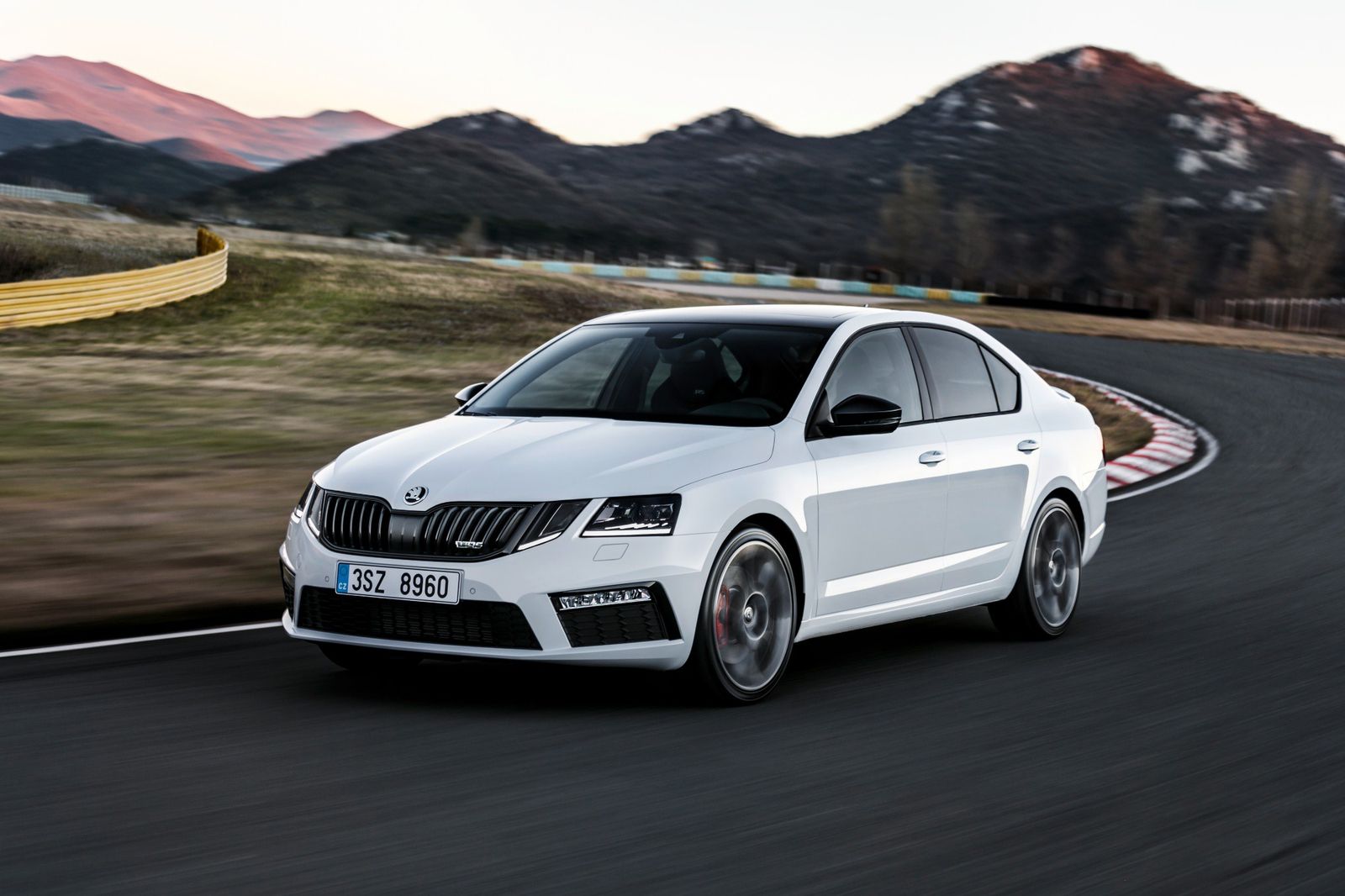 Available exclusively with front-wheel drive, the Octavia RS 2.0 TSI sprints from 0 to 100 km/h in 6.7 seconds and reaches a top speed of 250 km/h (155 mph). Combined fuel economy is 6.5 l/100 km with corresponding CO2 emissions of 149 g/km. These numbers apply to the saloon version with the six-speed manual transmission — an estate body style and an optional six-speed DSG transmission are also available.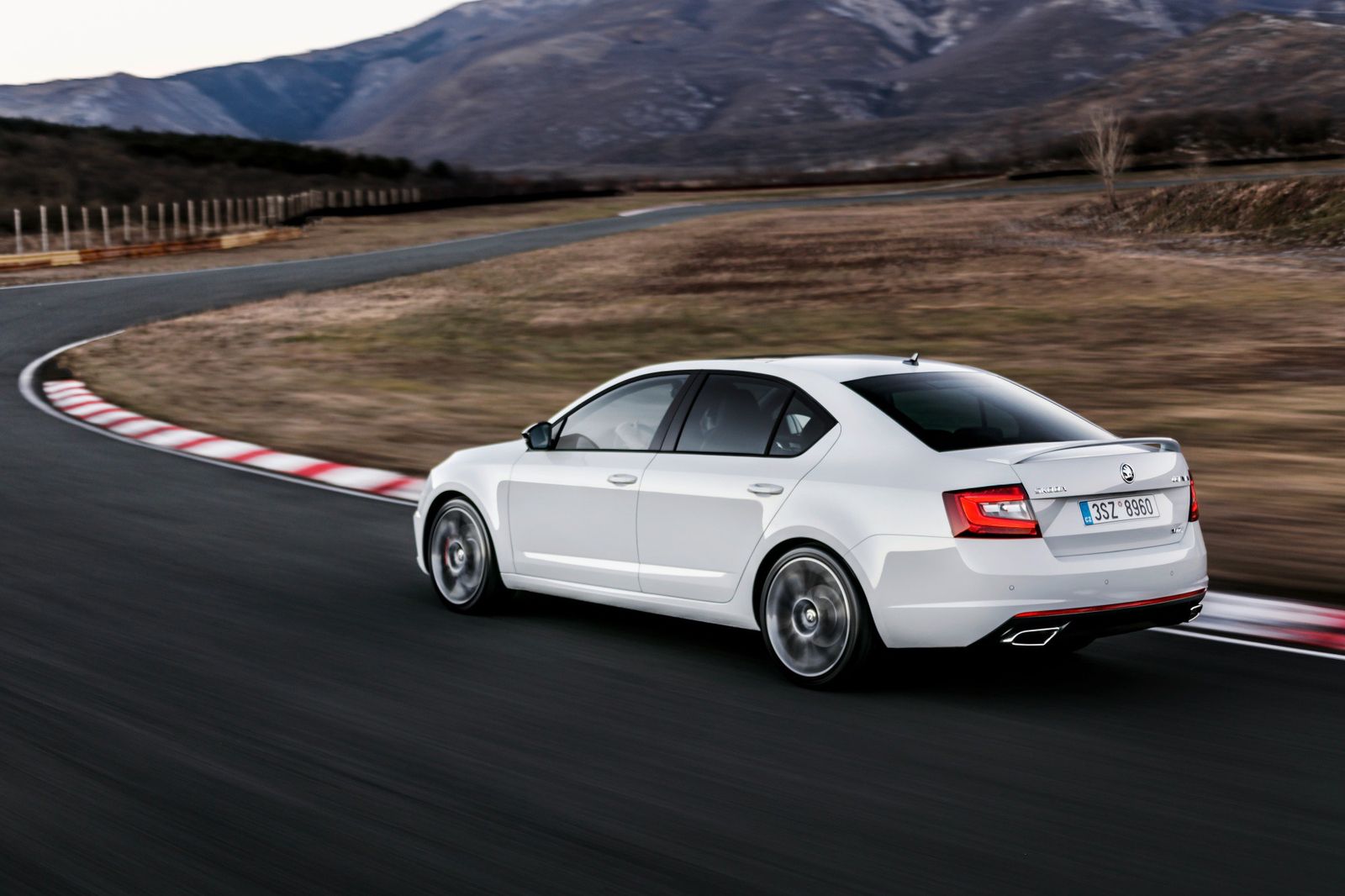 Cost-conscious fans still have the option of the 2.0-liter TDI turbodiesel engine, which carries on unchanged with 184 PS (181 hp) and 380 Nm (280 lb-ft) of torque, available from 1,750 rpm. The Octavia RS 2.0 TDI covers the 0-100 km/h sprint in 7.9 seconds and tops out at 232 km/h (144 mph). It's much more economical than the gasoline-powered model, averaging 4.5 l/100 km and 119 g/km CO2. Again, these values correspond to the saloon with the manual transmission. The Octavia RS 2.0 TDI is available as an estate too, with an optional DSG transmission, as well as all-wheel drive.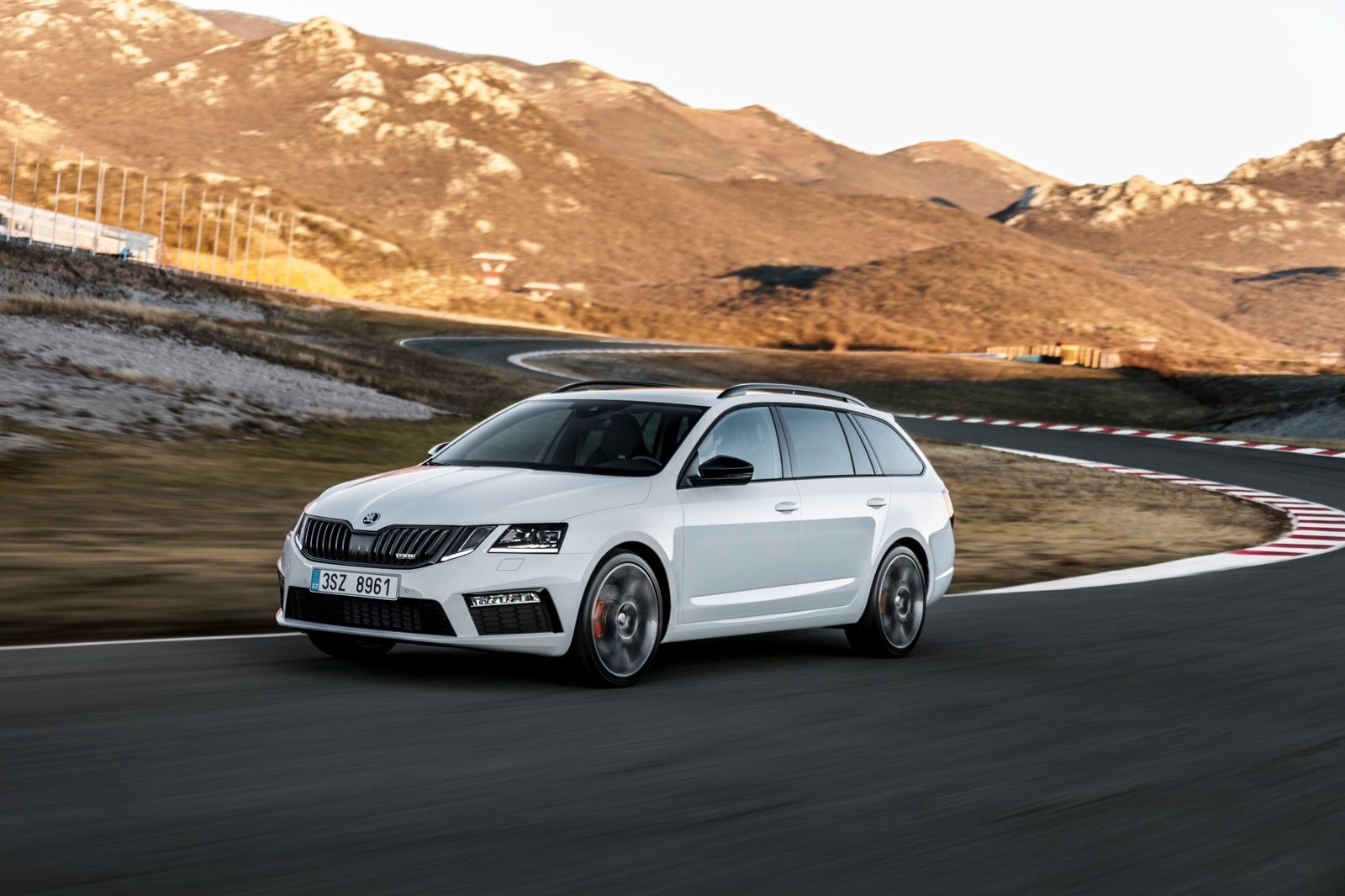 Regardless of engine choice, all Octavia RS models sit 15 mm closer to the ground than the standard model and have a 30 mm wider track than previous the previous RS. Progressive steering, ESC, and Dynamic Chassis Control (DCC) are standard features.
Styling-wise, the Octavia RS gets the same heavily-revised front section that you may or may not like, featuring a wider grille, two pairs of headlamps, as well as broader air intakes in the redesigned bumpers. All four headlights are full-LED and adaptive, while the smaller units integrated into the bumper have LED technology as well.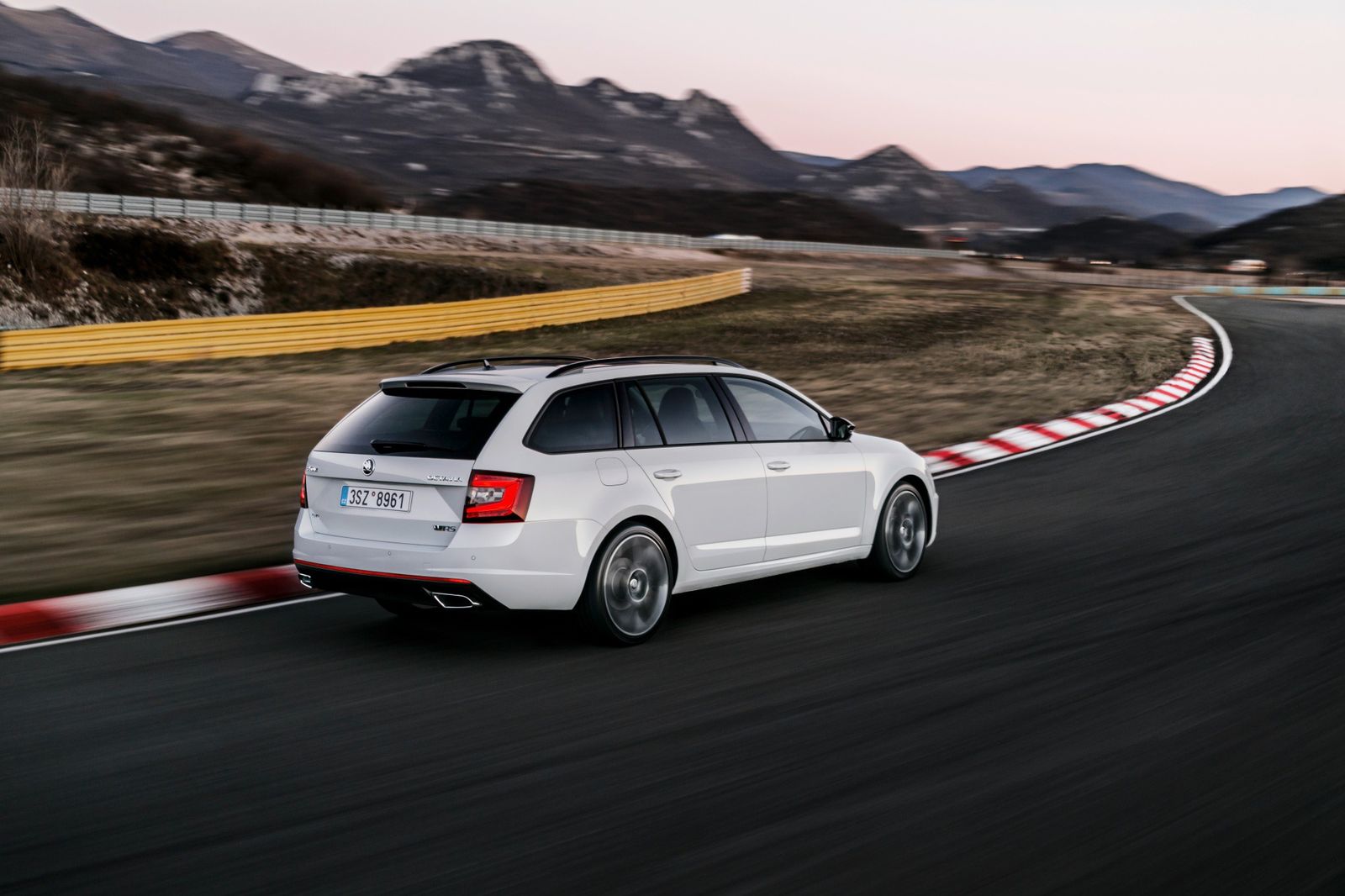 At the rear, the saloon gets a more prominent spoiler, with both body styles featuring a black diffuser element topped by a wide red reflector lamp. Finally, the taillights and license plate illumination use LEDs too.
Inside, the Octavia RS features RS-Sport seats in leather/fabric or Alcantara (optional), multi-function sports steering wheel covered with perforated leather, standard ambient lighting, and the latest generation of infotainment systems with touch screens up to 9.2-inch in diameter.