Hennessey unleashes Ford GT-inspired 2019 Heritage Edition Mustang with 808 horsepower
The special edition marks the 10,000th vehicle built and tuned by Hennessey
Hennessey Performance celebrates a major milestone in its 27-year history with the release of a very special car.
To mark the 10,000th vehicle built since setting up shop in 1991, the Texas company has come up with this: the 2019 Hennessey Heritage Edition Mustang.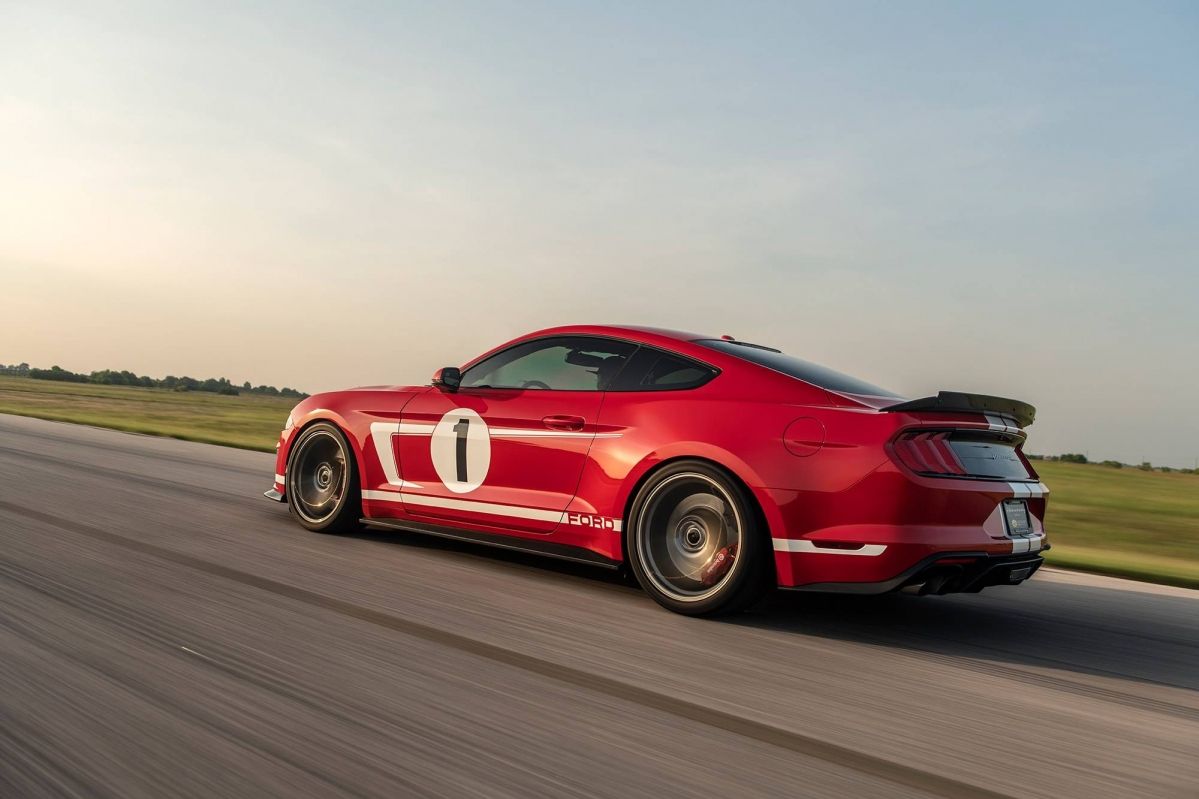 Inspired by the 2018 Ford GT Heritage Edition, the limited edition Mustang adopts a similar livery to the supercar, combining a factory Race Red paint with white graphics. The 2019 Hennessey Heritage Edition Mustang is much more than just a cool livery, though.
The car also looks more menacing than the stock Mustang GT it's based on thanks to the CarbonAero front carbon fiber splitter, side sills, and rear spoiler with Gurney lip. Other distinguishing styling upgrades include the 20-inch alloys shod with sticky Michelin Pilot Sport Cup 2 tires, the lowered suspension, and the Hennessey embroidered headrests.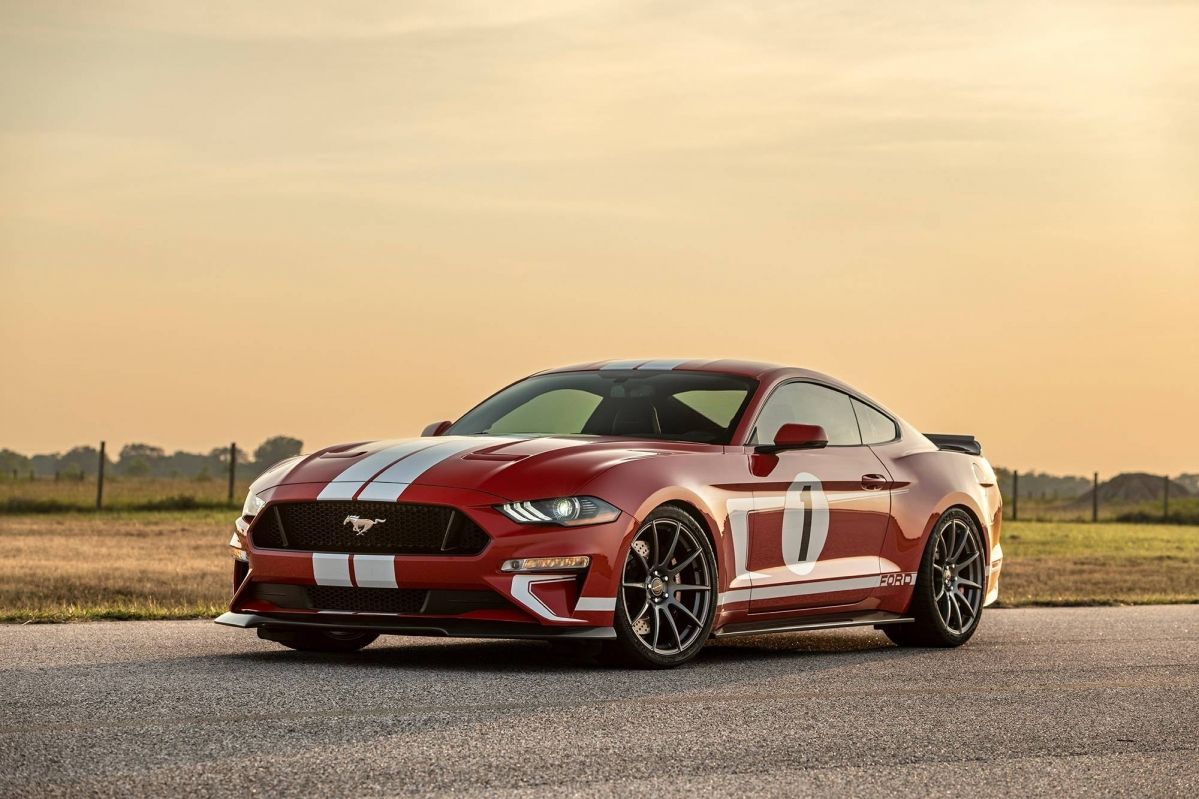 The limited-run Mustang features a supercharged 5.0-liter V8 engine dialed up to 808 hp at 7,200 rpm and 677 lb-ft (918 Nm) of torque at 4,500 rpm. As a result, it's capable of sprinting from 0 to 60 mph (0-96 km/h) in 3.3 seconds and accelerate all the way to 200 mph (322 km/h). The tuner also claims the Heritage Edition Mustang will do the quarter-mile in under 10.7 seconds at 132 mph (212 km/h).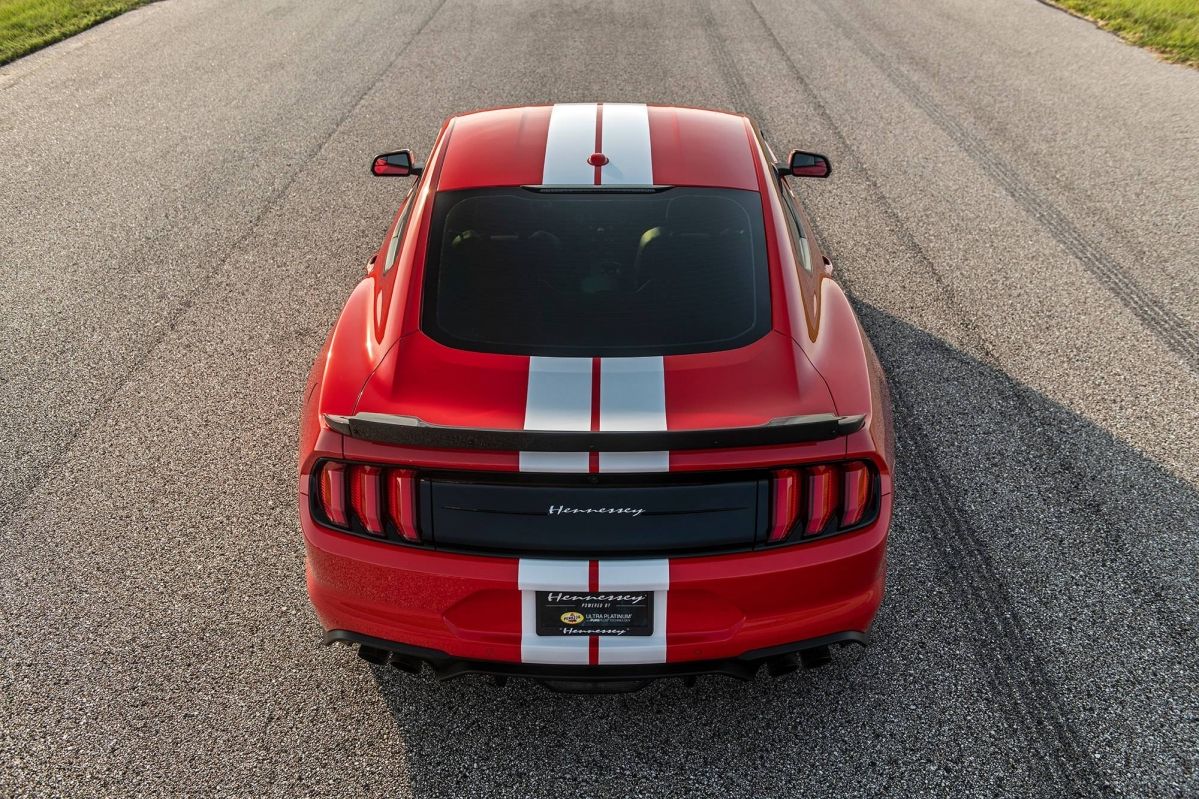 Come to think of it, the Heritage Edition Mustang gets really close to the breathtaking performance of the Ford GT and probably gets the best of it when it comes to the soundtrack. The supercharged V8 connected to a catback stainless steel exhaust system is likely more visceral than the tune of the twin-turbo V6.
The 2019 Hennessey Heritage Edition Mustang is offered as a complete, turnkey vehicle that includes the base Mustang GT. Customers can have it either with the factory 6-speed manual transmission or the available 10-speed automatic transmission.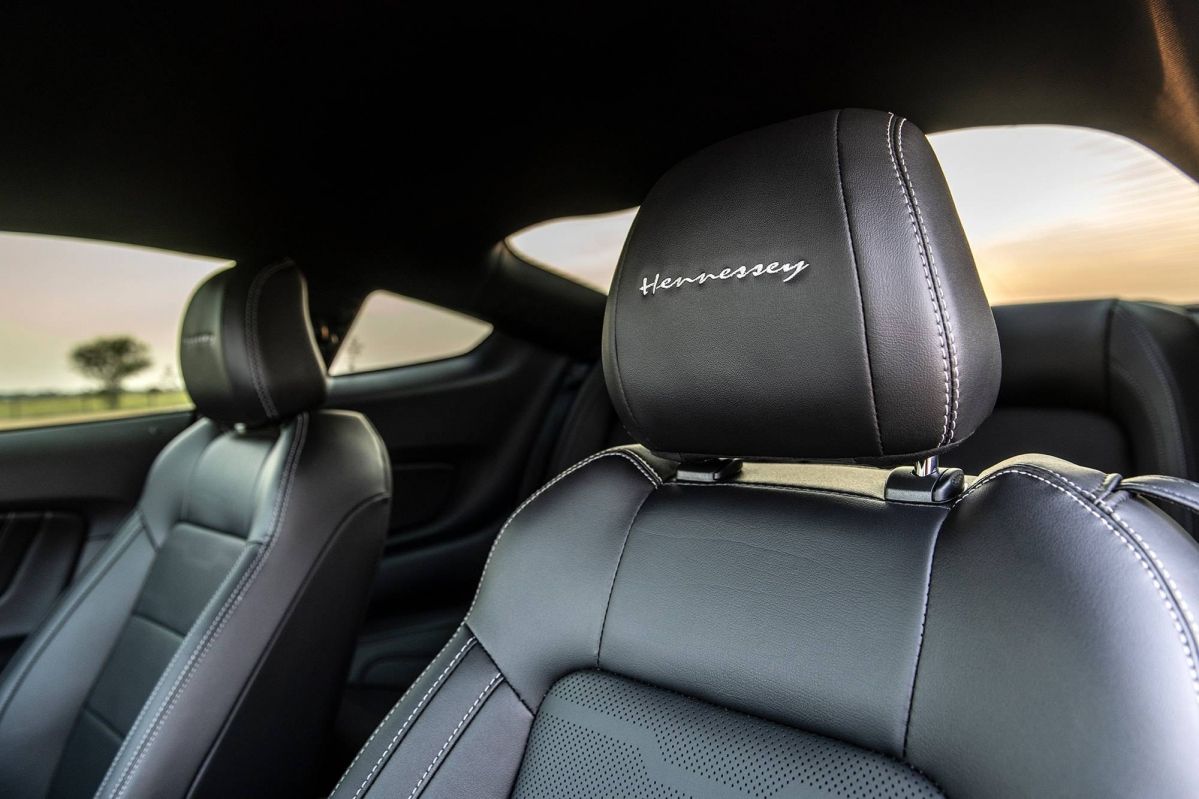 Hennessey will only make 19 units, and each will come with its own serial numbered dash plaque and engine plaque, letter of authenticity, and personal letter of gratitude from John Hennessey. Each vehicle comes with a complete 3-year/36,000-mile warranty on all Hennessey upgrades in addition to the factory Ford warranty. Prices start from $89,950, including the donor car.
READ MORE: Our first-drive review of the 2018 Ford Mustang GT SelectShift