The range-topping LC model might use a new turbo engine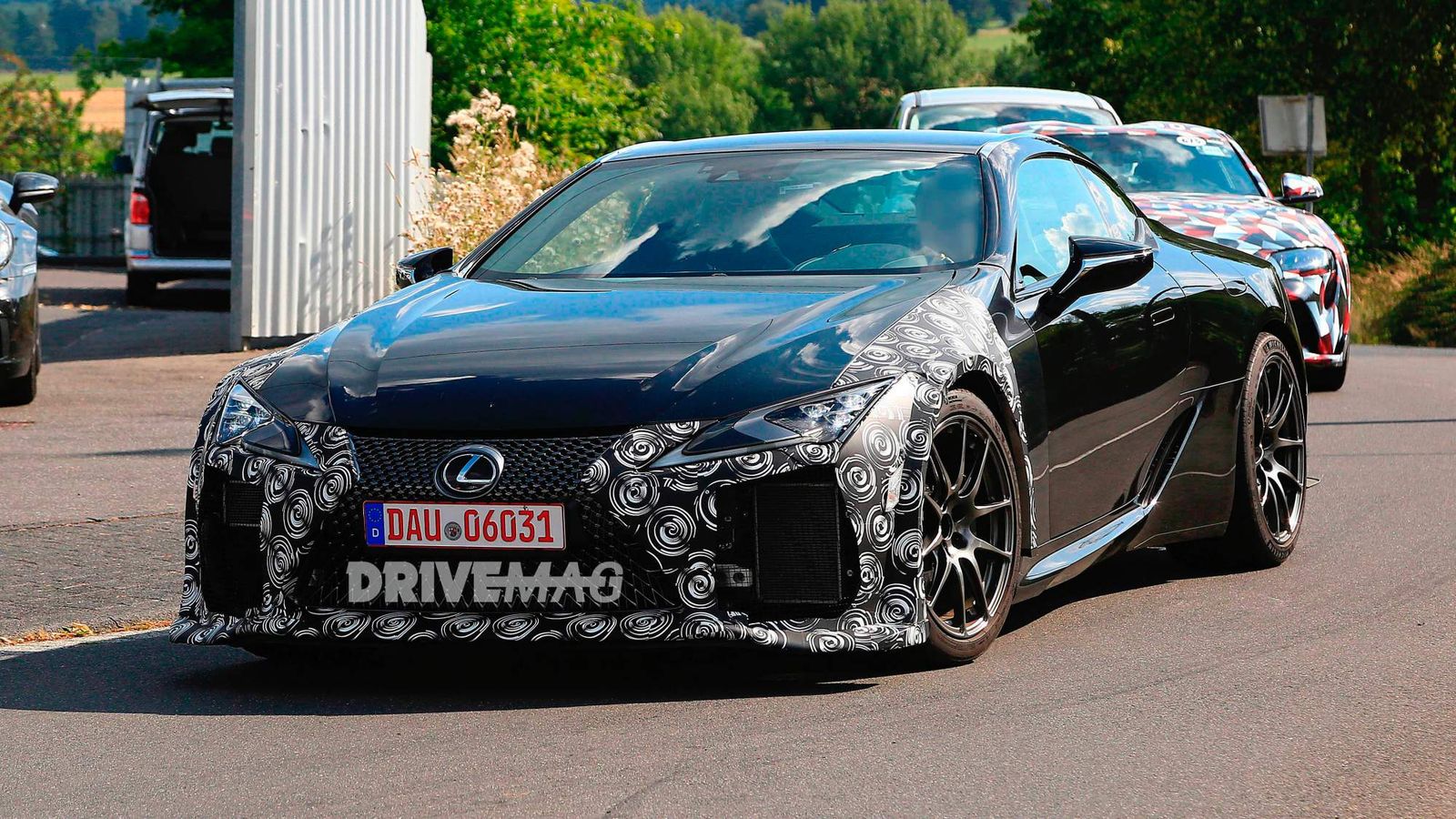 Lexus has been spied testing a prototype that looks very much like a performance variant of the standard LC 500 coupé — if we can use that word to describe a 471-hp luxury GT.
The LC F has long been a favorite of the rumor mill, and now we finally have proof that it's going to happen. The prototype spotted in Germany seems to be pretty close to production, judging from the fact that Lexus has only used camouflage foil on the front bumper and front fenders.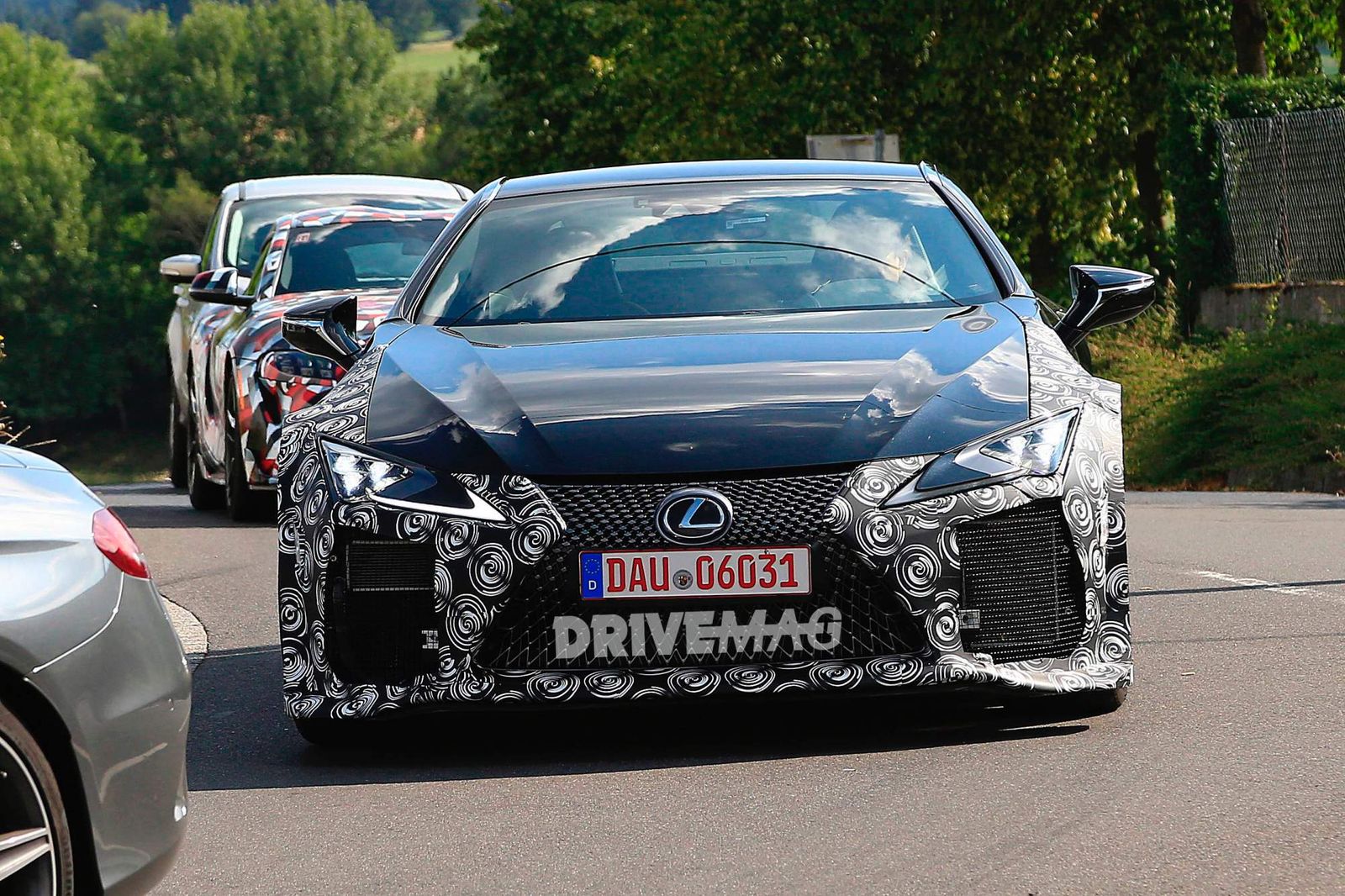 So how do we know it's not just a new variant of the LC 500? After all, it features LC 500 badging on the rear bumper. Well, the test prototype features larger front air intakes flanking the spindle grille, a sign that whatever engine it has, it needs more cooling.
[NativeAd]
The side skirts are more prominent than on the LC, and the rear bumper is deeper, leaving plenty of room for an air diffuser that might be added later. The quad exhaust pipes are another hint that we might be dealing with a performance version of the Lexus LC.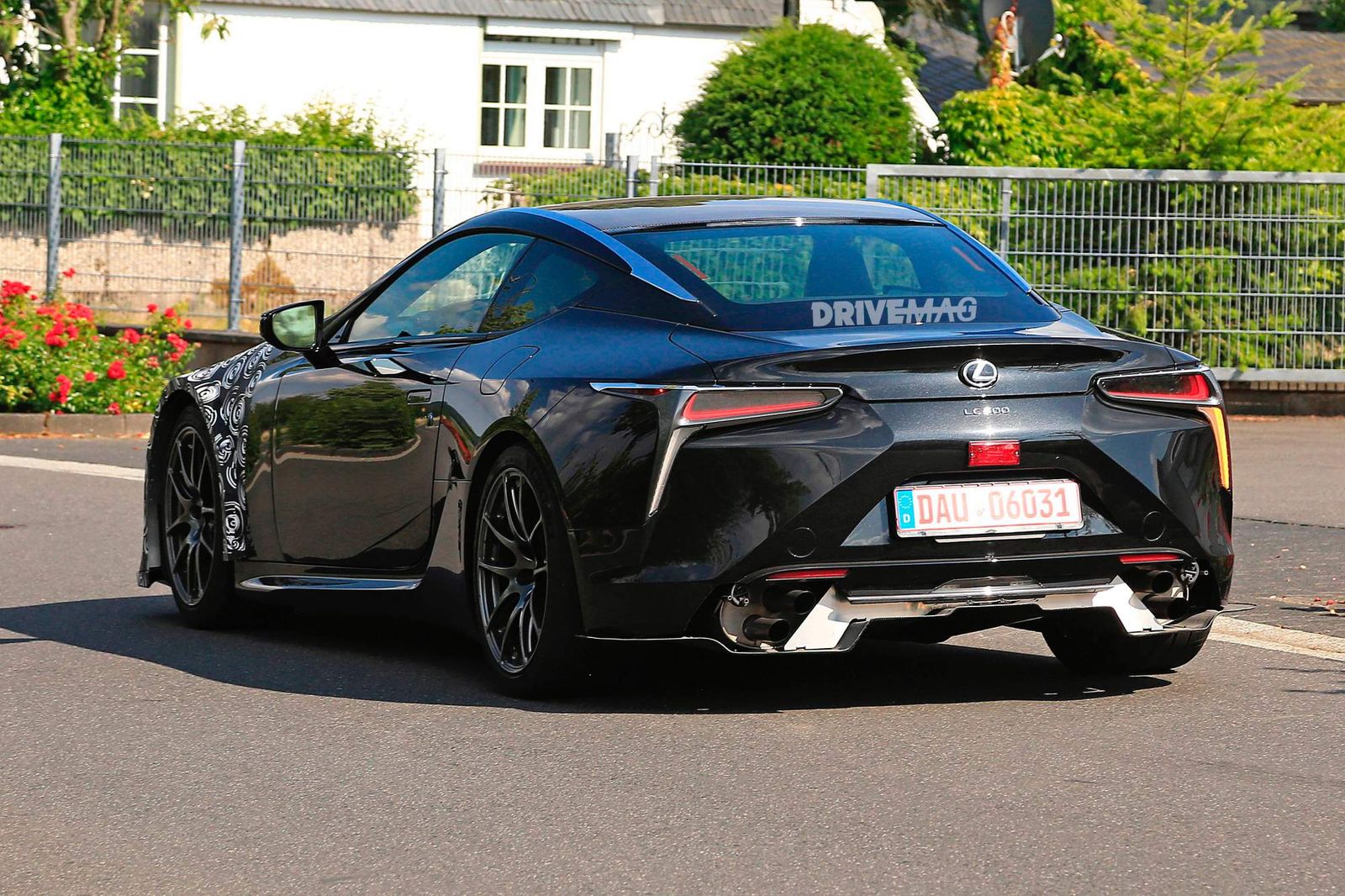 According to reports we've seen so far, the LC F is likely to get a newly developed 4.0-liter twin-turbocharged V8 gasoline engine under the hood. Rated at 621 hp the new engine would allow the LC F to deliver a sub-four second 0-100 km/h time and a top speed nearing 320 km/h (199 mph). The increase in performance will also be due to significant weight savings over the LC 500, made possible by extensive use of carbon-fiber-reinforced plastic (CFRP).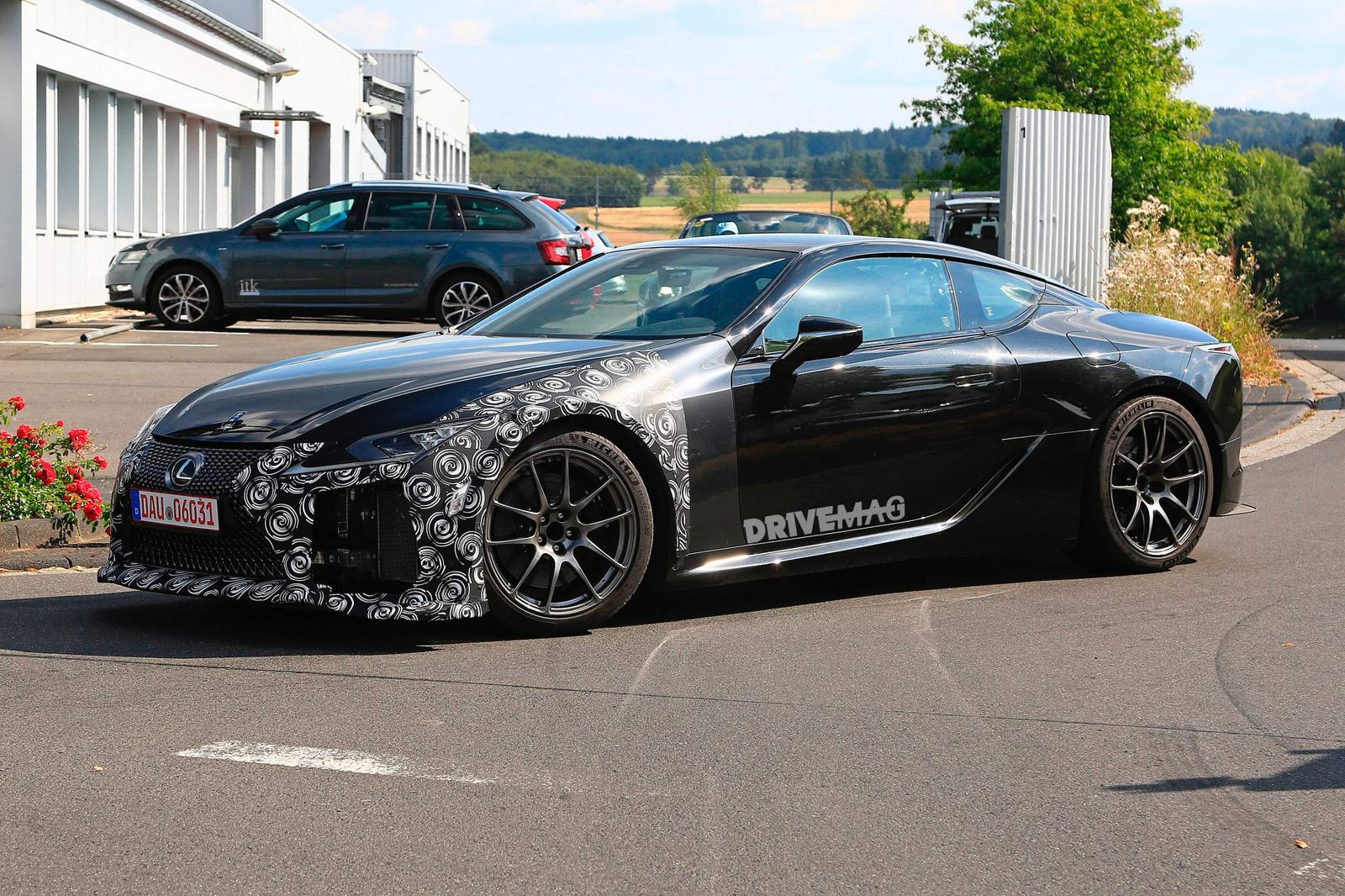 As a reminder, the LC 500 tips the scales at 4,280 lb (1,941 kg), but despite that it can sprint from 0 to 100 km/h in 4.4 seconds and reach a top speed of 270 km/h (168 mph).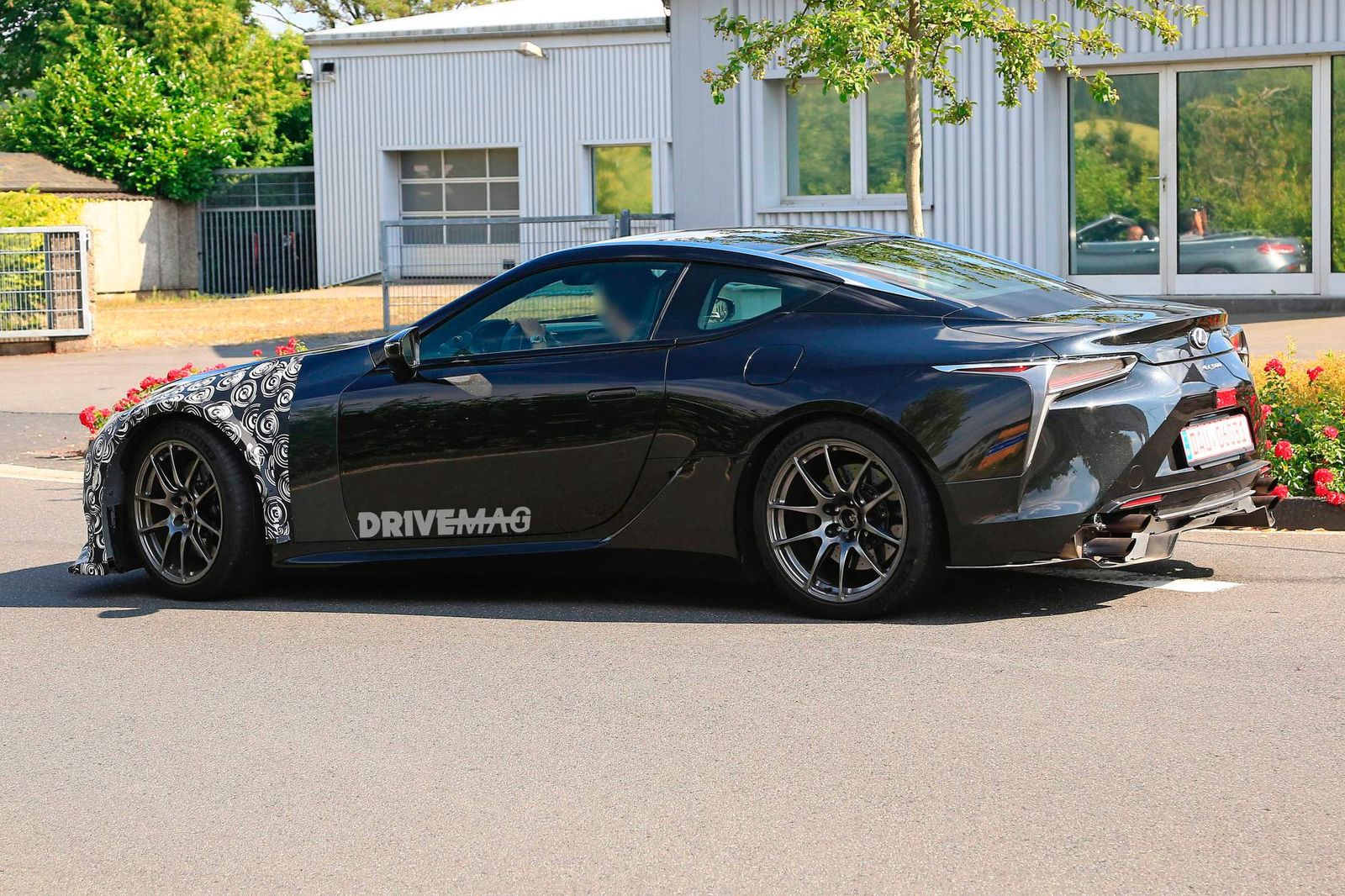 READ MORE: Until the LC F arrives, the Lexus RC F remains the brand's only performance coupé