There's something about Ford trucks and sand dunes, don't you think?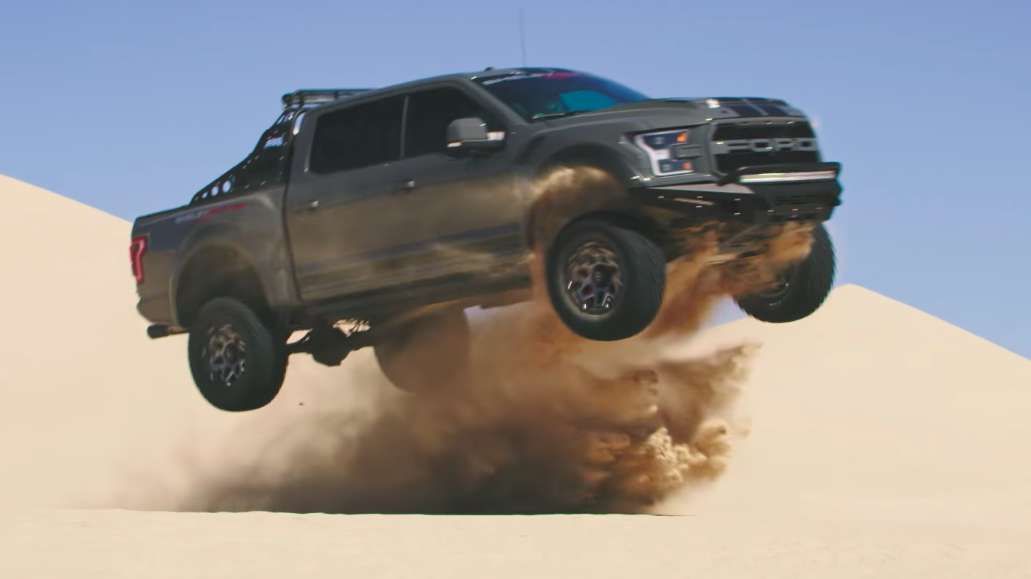 It's comeback season for the Baja F-150 Raptor as Shelby is building it on the 2017-2018 platform. And here's a quick glimpse at what it can do.
Packing over 525 hp and 610 lb-ft of twist coming from a twin-turbo EcoBoost V6 that's been fitted with a performance air intake system and tuner-specific magic tricks, the Shelby Baja F-150 Raptor went out to flex its muscles.
Sure, the video is not the most extreme we've seen when it comes to pickup trucks wreaking havoc out in the wild, but it acts like a nice tease.
Provided the video is convincing enough to make you consider buying a Shelby Baja Raptor, keep in mind that Shelby will deliver one for $117,460. Or, if you already own the 2017 Raptor, the conversion costs $49,295.
However, if the F-150 platform is too large for your needs, remember the Ford Ranger Raptor is coming soon.