Just look at those massive rear tires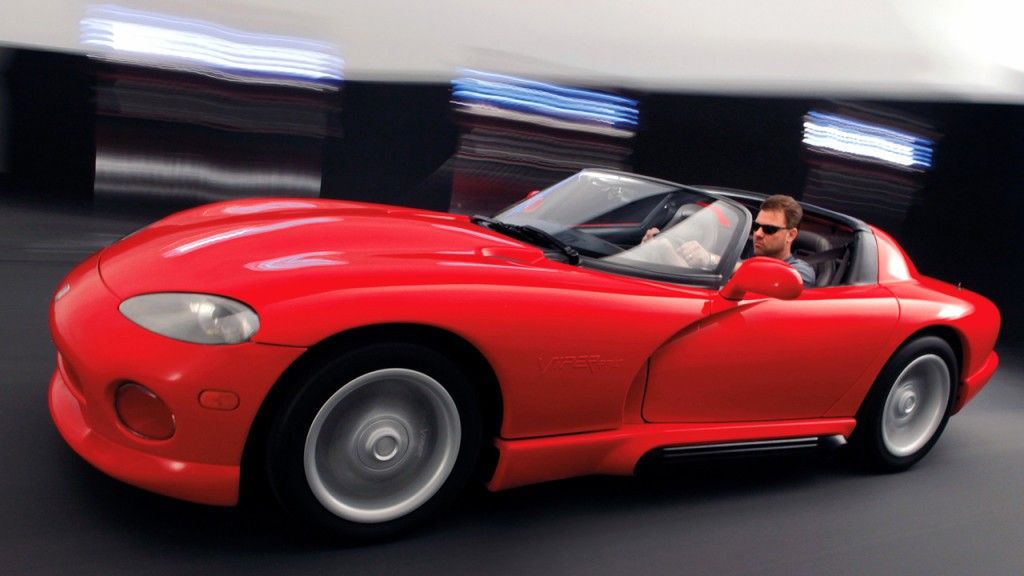 Ask yourself this: how often do you stumble upon a 1994 Dodge Viper, let alone drive it?
On August 16, 2017, the Dodge Viper production was officially halted. Fiat Chrysler Automobiles' Conner Avenue assembly plant was shut down on 31 August. In other words, the Dodge Viper is dead and gone, but it will live on courtesy of generous owners and dedicated gearheads.
Born in 1992, the Dodge Viper wanted to challenge Italian exotics at only a third of quarter of their price. To achieve that, the first Viper models didn't have air conditioning (it only became available as an option in the Viper's third year of production), power locks or side windows, features we're taking for granted today even when it comes to budget cars.
But how does driving one feel? Well, the video below will offer a pretty colored answer:
While you're at it, this video will make you a Dodge Viper expert.