It's the first time for Forza when a map is undisclosed before the game's official launch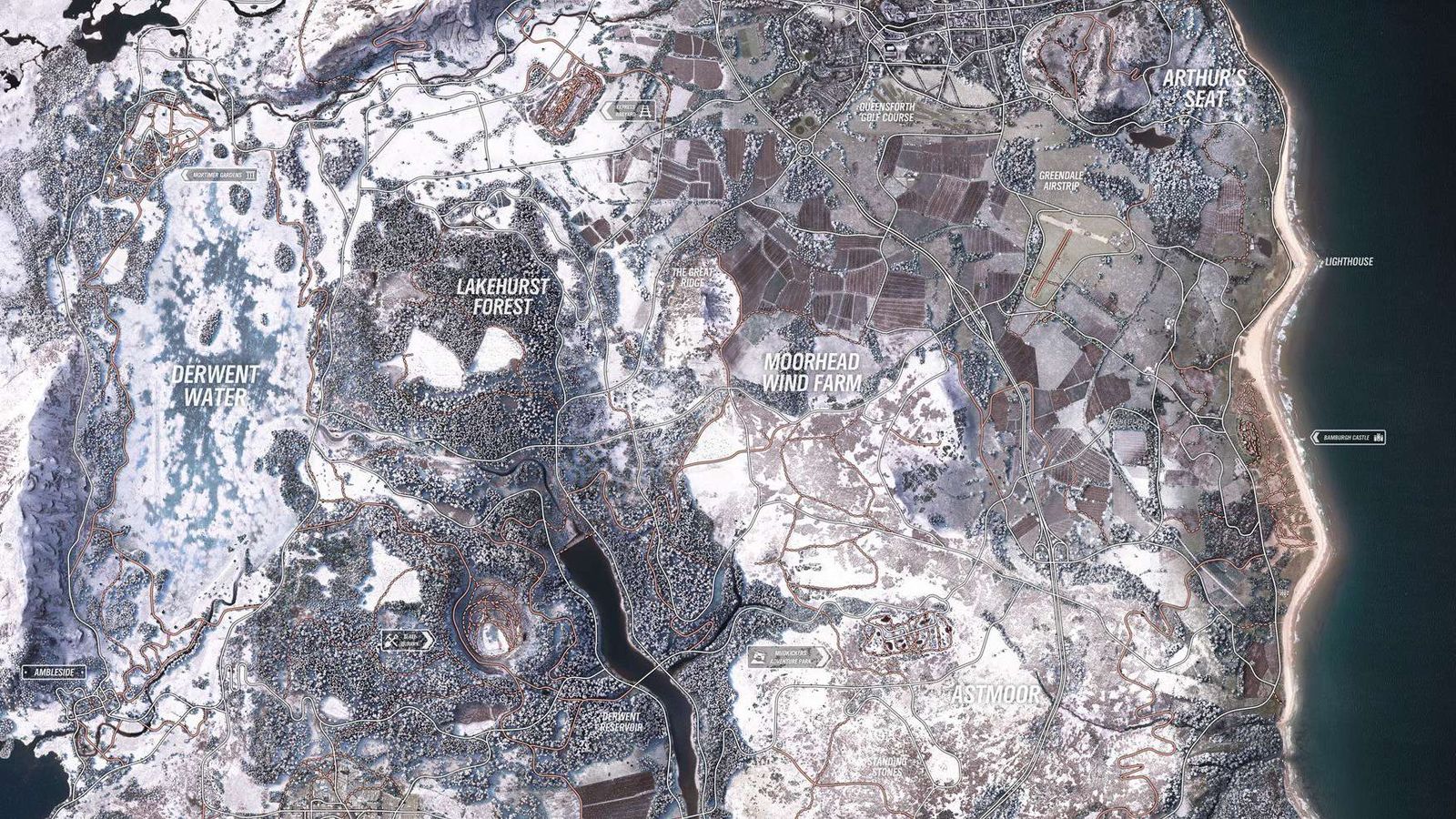 During a Playground Games live stream detailing Forza Horizon 4's dynamic seasons (and the winter setting implicitly), the viewers were able to see the Horizon 4 world to its fullest.
We already knew the future Forza game action is set in the United Kingdom only we couldn't quite picture it in our minds. So here it is (click to expand):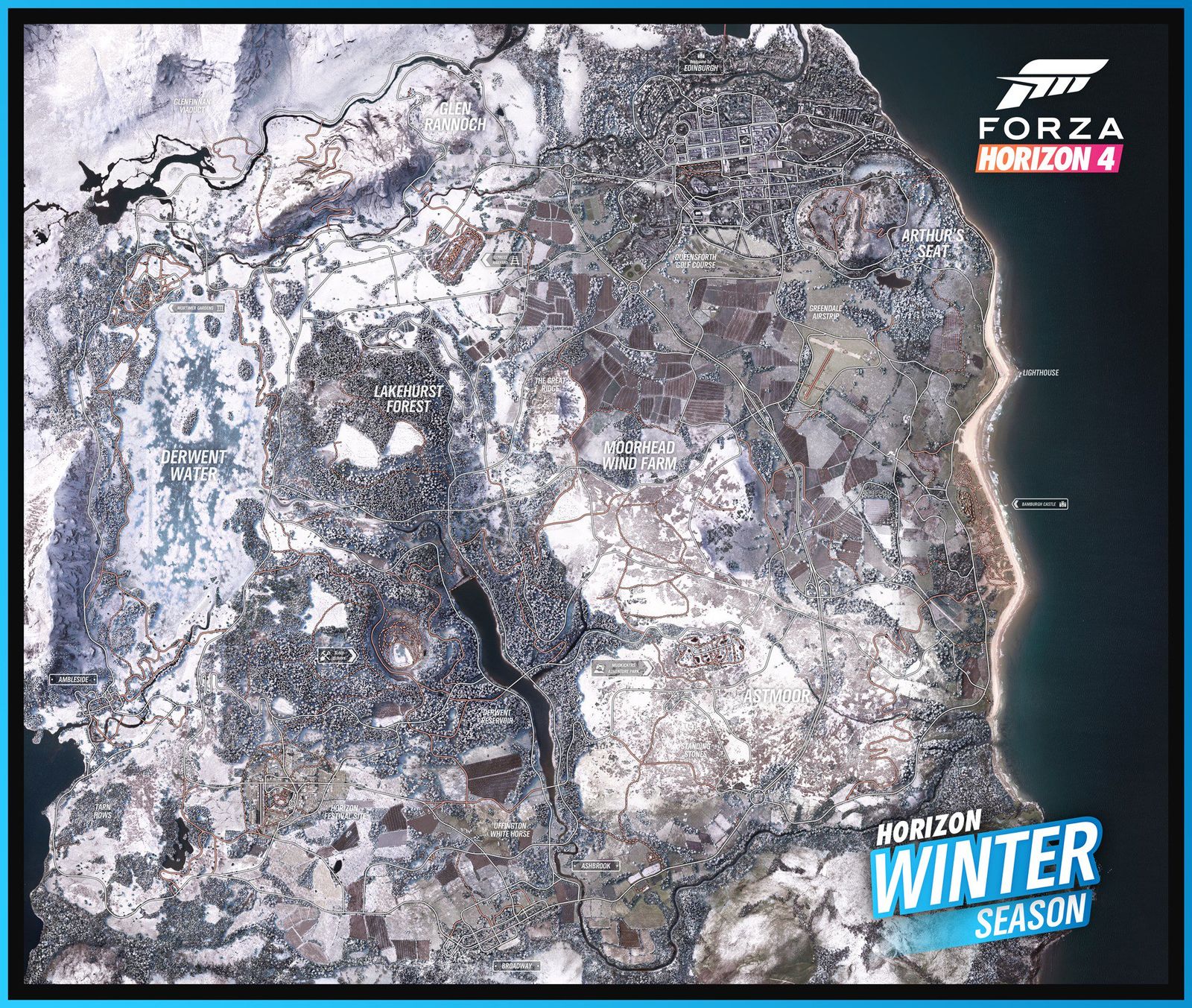 As expected, is not a scaled version of the real thing ― like North-America is represented in The Crew 2 ― but a condensed, stylized representation of the UK. The Horizon map stretches from the Glenfinnan Viaduct in the Scottish Highlands to the Uffington Horse monument in Oxfordshire, and from the Lake District to the Northumberland coastline.
[NativeAd]
Each of the four seasons will be in effect for a full week, meaning one year in Forza Horizon 4 will unfold over a real-life month. Moreover, some of the areas on the map will be accessible only in winter ― when the lake's frozen surfaces can be safely roamed.
Forza Horizon 4 is set to launch October 2nd, 2018, on XB1 and Windows 10. Here's all we know about it so far.
SEE MORE: Forza Horizon 4 creators came up with a solution to ignore the in-game trolls
via Team VVV