We've checked the calendar, and it's not April Fools' Day
Has anyone ever thought Honda needed to offer a pickup version for the Civic Type R hot hatch? We certainly haven't, but a specialist team from the Product Engineering department at Honda's Swindon plant has. Not only that, those folks got the green light from the automaker to build it.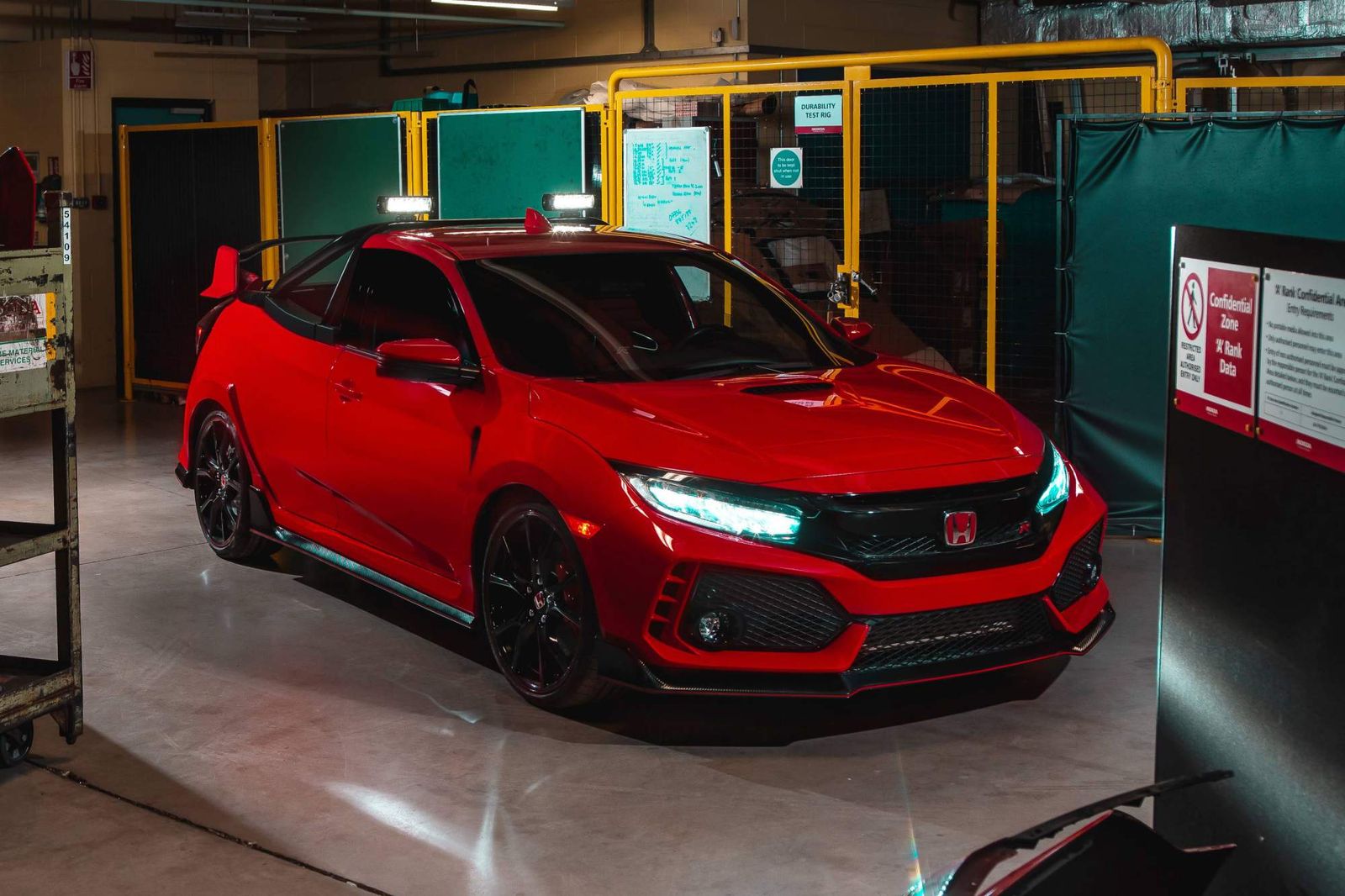 Revealed at the SMMT Test Day almost a year after the launch of the standard road car, the Honda Civic Type R Pickup Truck concept looks better than you'd expect given that it puts into practice such a bonkers idea. Codenamed "Project P," the Civic Type R Pickup Truck has been modified and developed from the standard road car, with the team adapting the design rearwards from the B-pillars to create a flatbed loading area where the rear seats and boot space would normally be.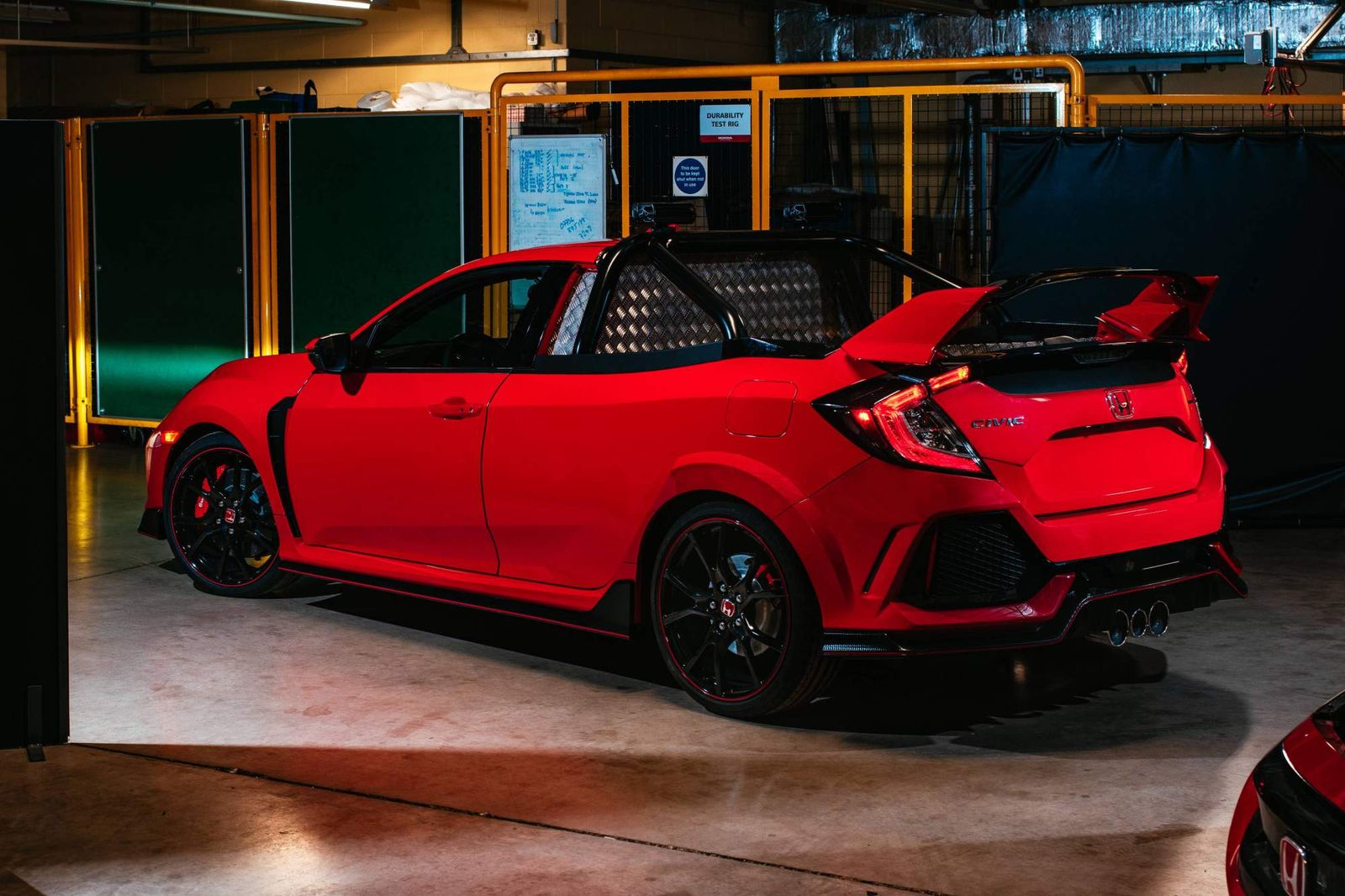 Befitting for a Type R, the pickup version features the iconic rear wing, which is movable to allow access to the loading area. The Civic Type R Pickup Truck concept is finished in Rallye Red, with contrasting black alloy wheels, lower body trim, and bed bars.
Given that it uses the same powertrain, suspension, and gearbox as the standard car, this one-off creation is arguably one of the fastest pickup trucks on UK roads — even though some Holden Ute owners may disagree. The 320-hp (316-bhp) 2.0-liter turbocharged engine mated to a six-speed manual transmission allows the unusual Civic Type R to sprint from 0 to 100 km/h in under 6 seconds and reach a top speed of over 265 km/h (165 mph).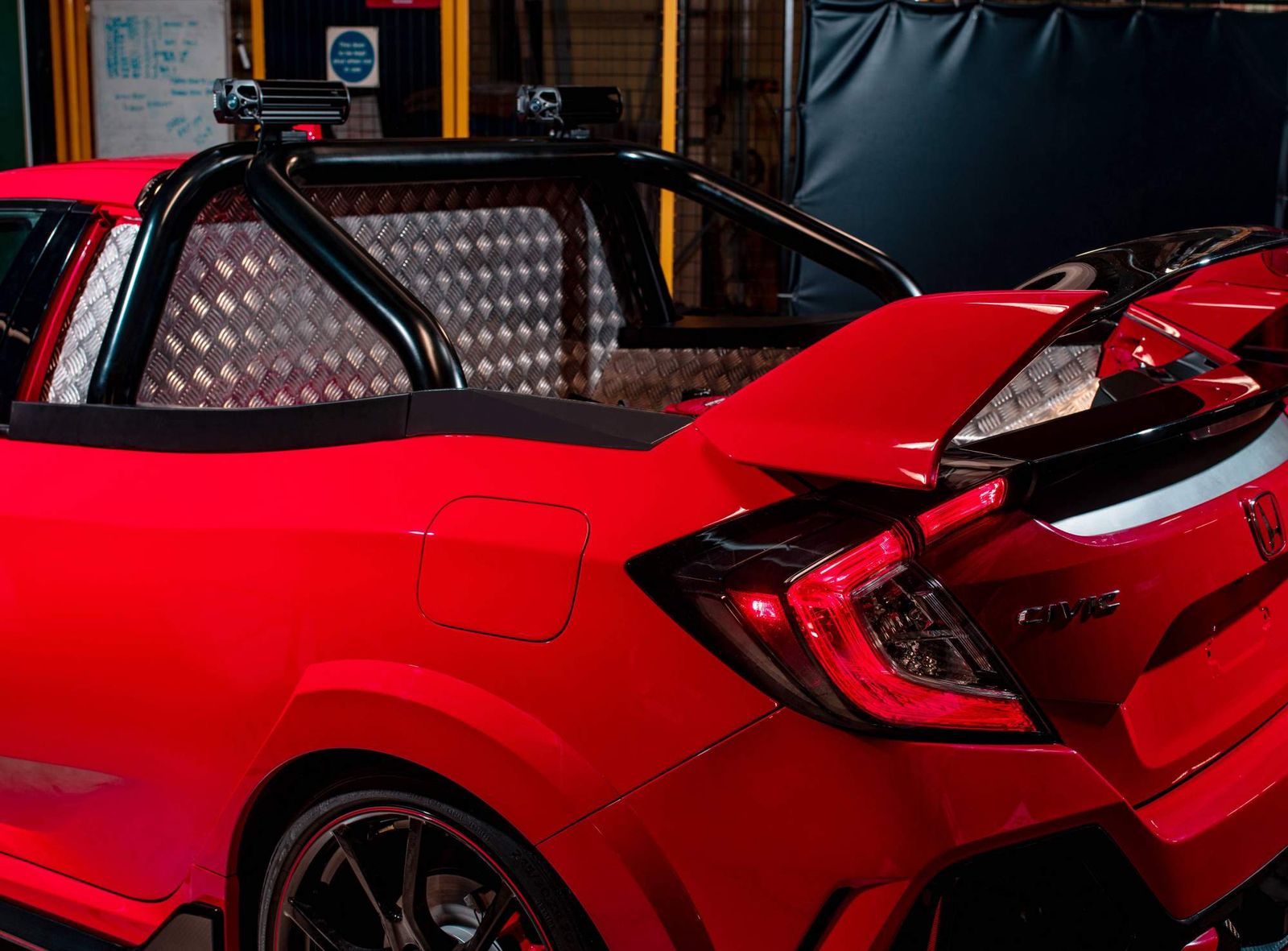 The hot pickup also features the same driving modes (Comfort, Sport, and R+) that make it both comfortable on the road and focused on the track.
"This Civic Type R Pickup Truck concept by the special team at our Swindon-based plant demonstrates the passion and commitment of the team there – going above and beyond outside working hours to deliver the final product. There are no plans to put this in to production but we will be using it to transport our lawn and garden products as and when required!"
Phil Webb, head of car at Honda UK
We've saved the best for last because, as it turns out, Honda is considering taking the Civic Type R Pickup Truck to the Nürburgring Nordschleife to see if it can take the record for the fastest front wheel drive pickup truck.
READ MORE: Here's a performance pickup you can actually buy and take off-road as well: the Ford Ranger Raptor