IAA 2017: Mercedes-Benz GLC F-Cell makes a case for hydrogen fuel
This is not a concept, but a pre-production model waiting to feel the road
There aren't many carmakers looking to promote fuel-cell powertrains as means of clean transportation for the future. In fact, Toyota has been the most vocal believer in this technology courtesy of the Mirai sedan, but Mercedes is also testing the water.
Enter the Mercedes-Benz GLC F-Cell, a car that mixes the fuel cell and battery technology in one form, that of a plug-in hybrid, thanks to "intelligent interplay."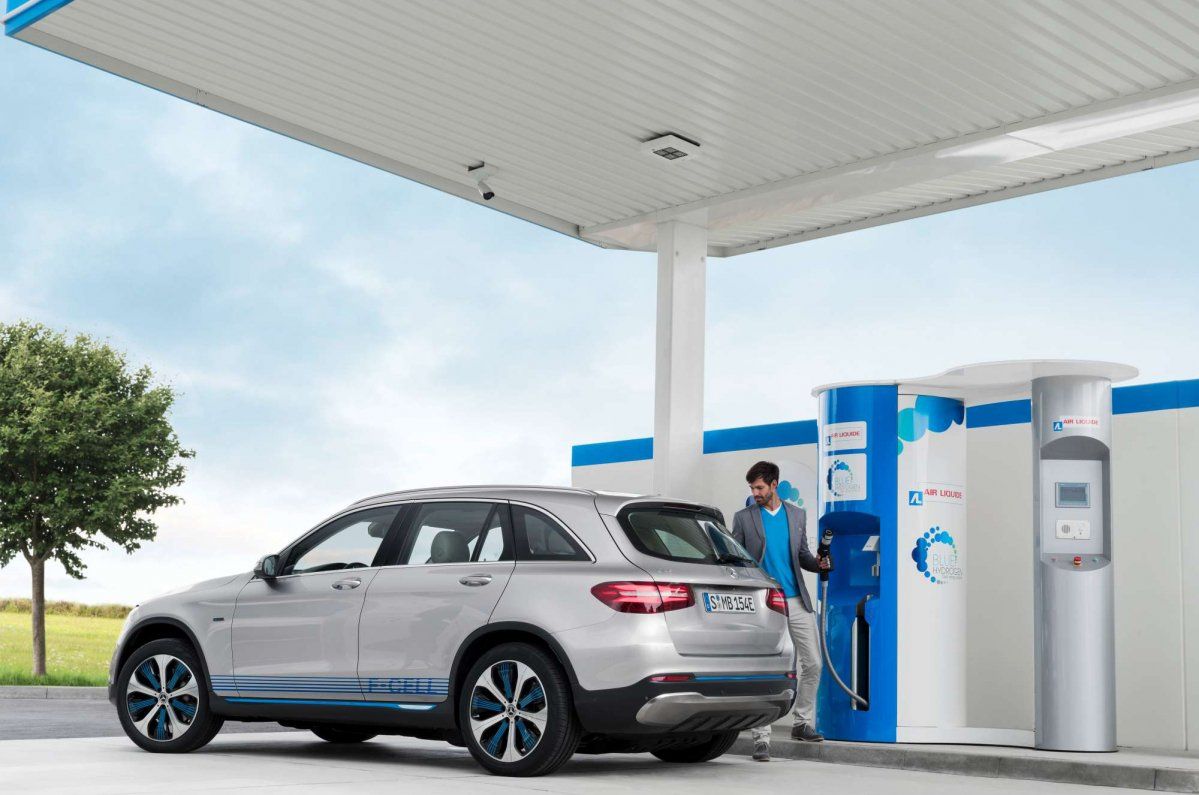 Essentially, this GLC combines a Li-ion battery and a fuel-cell system to power its electric motor for an output of 147 kW (200 hp) and 350 Nm of twist. Top speed is electronically limited to 160 km/h (100 mph).
Merc's literature says the fuel-cell system is 30% more compact than that seen inside the B-Class F-Cell and now sits inside the engine compartment. Hydrogen is stored in two tanks (4.4 kg overall) reinforced with carbon fiber.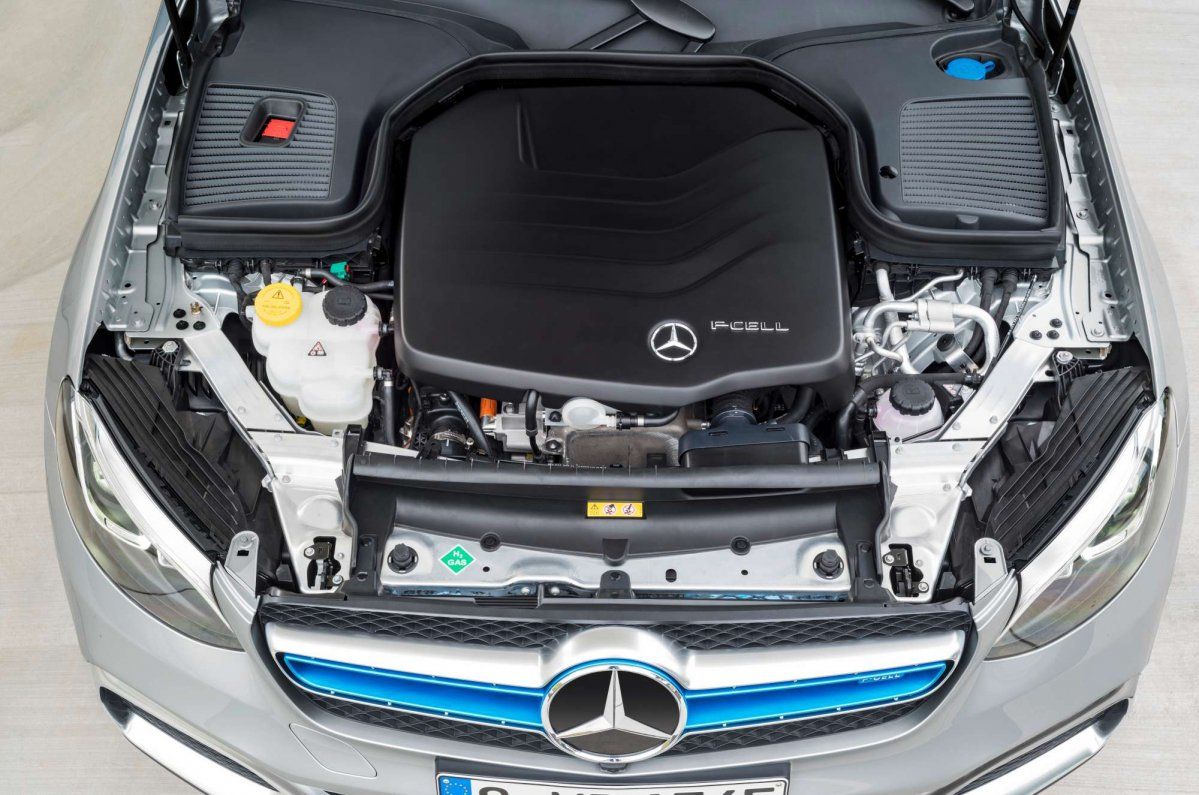 Furthermore, the 13.8 kWh Lithium-ion battery pack acts as an additional energy source for the electric motor. It sits at the rear, saving space but also balancing the weight distribution on the SUV's two axles.
Three driving modes let users choose how they manage the drivetrain: Eco, Comfort and Sport. Subsequently, the powertrain can work in four different ways: Hybrid, F-Cell, Battery and Charge.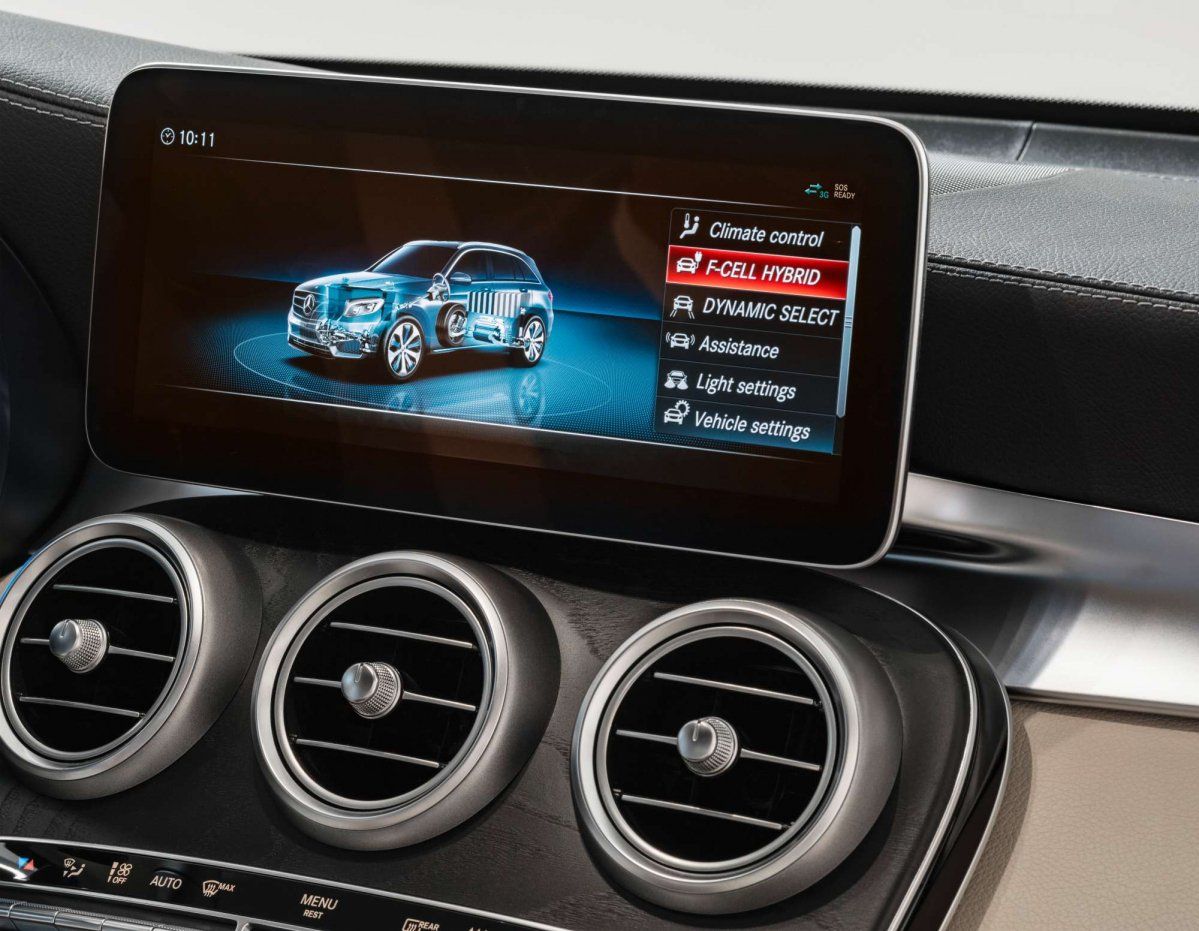 While in Hybrid mode, the GLC uses both sources of energy to get from A to B. The Li-ion battery kicks in during high power demands, while the fuel cell system maintains an optimum efficiency workload.
In F-Cell mode, the fuel cell setup is the solely source of energy. Battery juice is, therefore, stored for later use, when the driving situations demand it – like a quick overpass or while speeding up to join the highway traffic.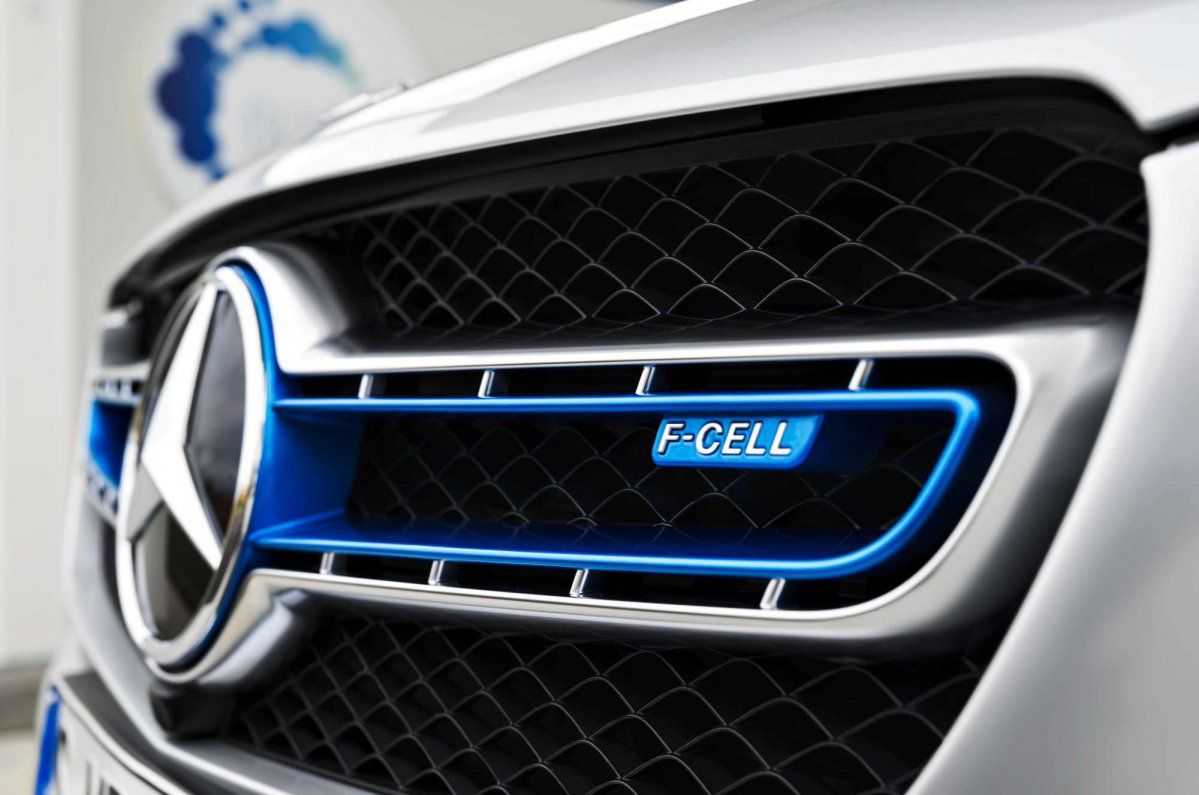 Battery mode sees only the fuel-cell powering the electric motor. MB says that's the best option for short distances.
Finally, Charge mode focuses on charging the battery prior to refueling with hydrogen, or so that drivers can use the power reserve later on.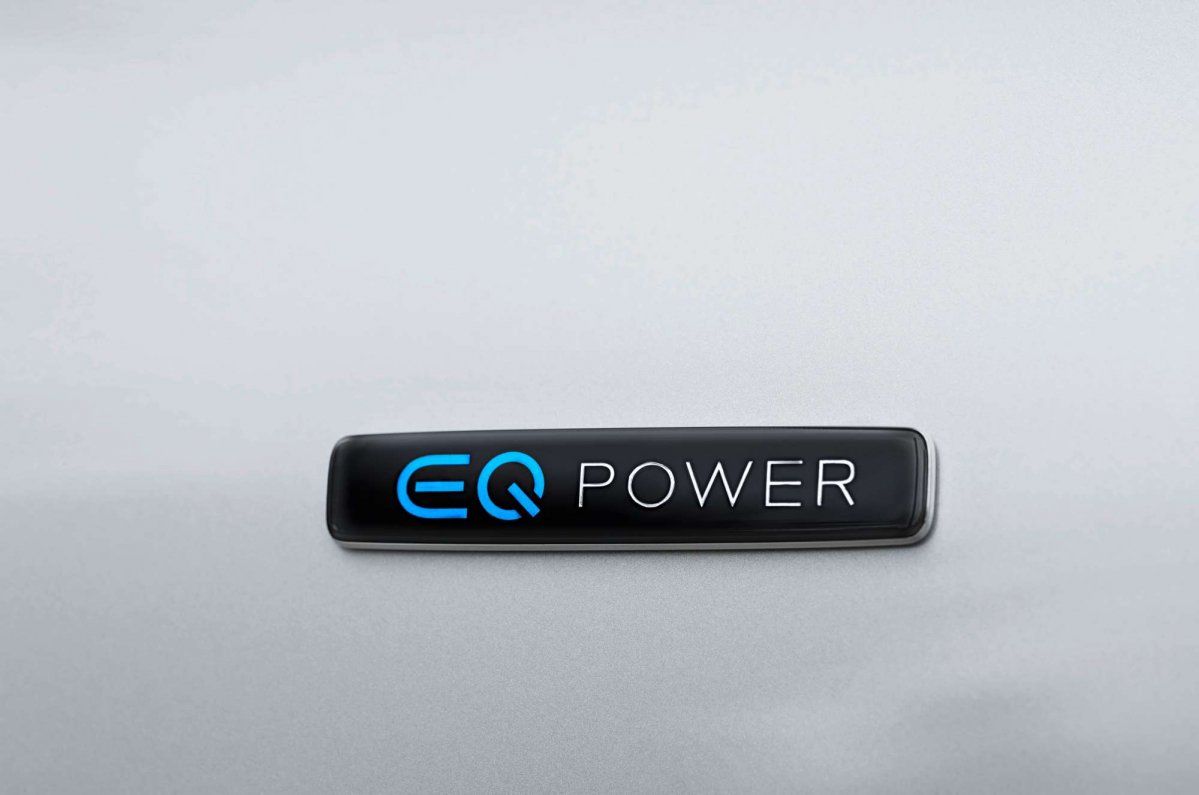 On the inside, the GLC F-Cell replaces the traditional instrument cluster with a 12.3-inch digital screen. What's more, the Command infotainment system relies on a 10.25-inch central-mounted display. New for the GLC is the multifunction touchpad that supports handwriting recognition, or in other words, you can put in numbers, letters and other characters by drawing them with your finger – kind of like BMW's iDrive setup.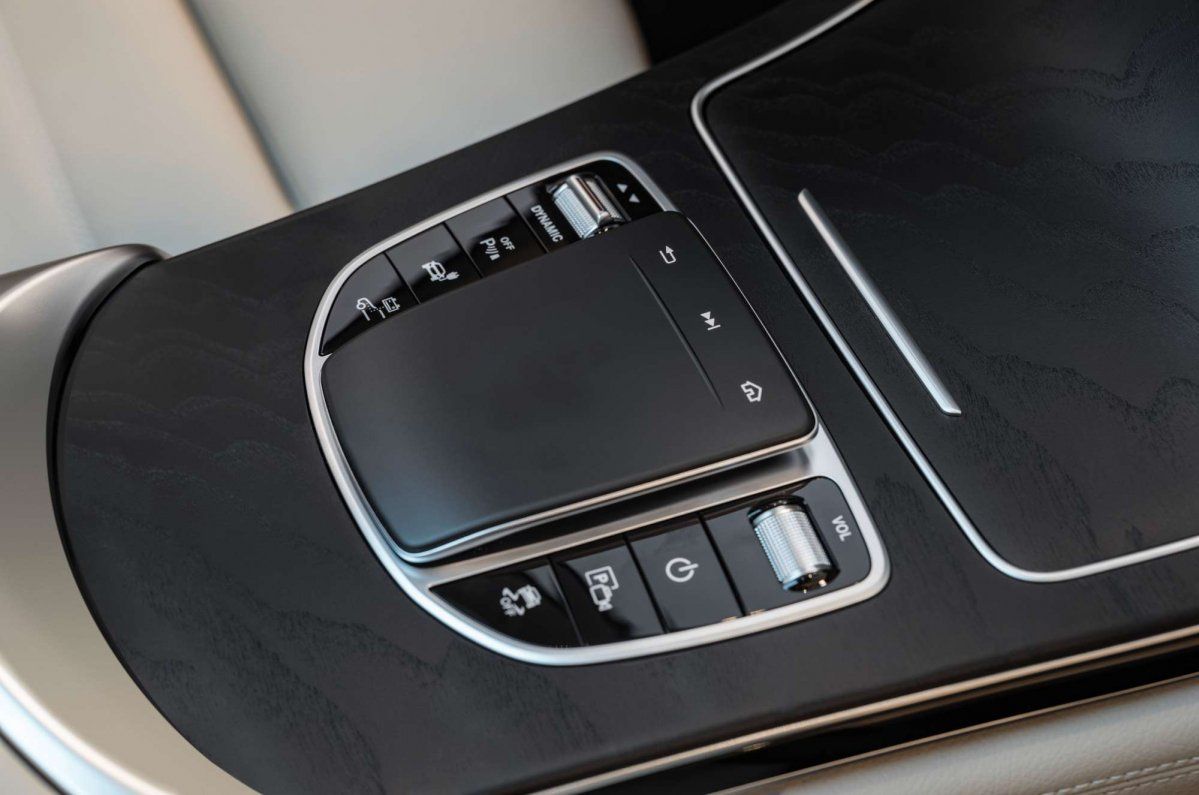 And now, since this is Frankfurt 2017, let's head to a more exciting model: Mercedes-AMG's Project One hypercar.