Infiniti previews all-new 2019 QX50 midsize crossover ahead of LA debut
And says it's the most important model it has ever launched
Infiniti will add a new crossover to its range at the LA Auto Show later this month.
It's the QX50 midsize model that uses an entirely new platform, the world's first production-ready variable compression ratio engine, new technologies, and "unrivaled interior space," according to Nissan's luxury brand.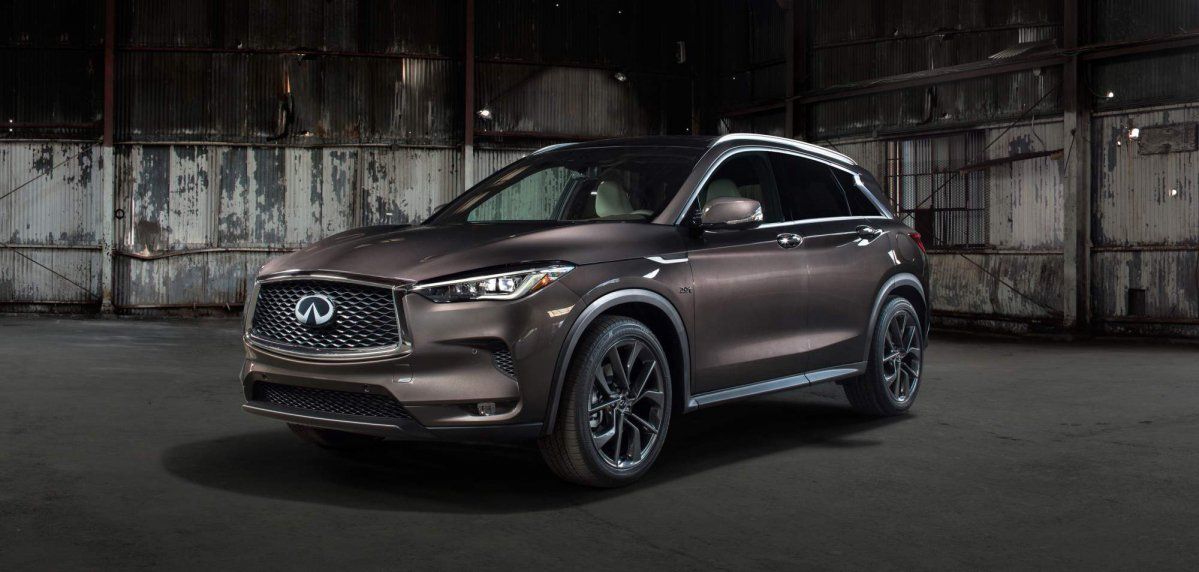 Design-wise, the 2019 QX50 features the brand's Powerful Elegance styling language and reminds of the QX50 Concept and QX Sport Inspiration studies that previewed it. Compared to the previous QX50 (formerly known as the EX), the drag coefficient is reduced significantly, even though the model looks more purposeful — more muscular if you like.
Slightly longer and wider than its predecessor, the 2019 Infiniti QX50 has the same wheelbase of 110.2 inches (2,800 mm).
As for the interior, Infiniti says it features high-quality materials and "advanced craftsmanship" to make it welcoming and comfortable for its passengers. It has an asymmetric layout and "extraordinary space," according to the automaker. There's a sliding rear bench that enhances cabin and cargo flexibility, as well as creating rear legroom that Infiniti expects to be best in class.
Depending on the position of the rear bench, trunk volume varies between 31.6 cu ft (895 liters SAE) and 37 cu ft (1,048 liters SAE), with the maximum capacity growing to 60 cu ft (1,699 liters SAE) with the rear seats folded.
The highlight of the new QX50 is the VC-Turbo 2.0-liter gasoline engine, billed as "the world's first production-ready variable compression ratio engine." According to Infiniti, the unit varies its compression ratio between 8:1 and 14:1 to optimize power and efficiency. As a result, it combines the power of a 2.0-liter turbocharged gasoline engine with the torque and fuel consumption of a four-cylinder diesel.
Linked to an Xtronic CVT the engine is rated at 268 hp and 280 lb-ft (380 Nm) of torque, and is expected to deliver combined fuel economy of 27 mpg in front-wheel-configuration (26 mpg in AWD guise). Compared to the previous V6 gasoline QX50, FWD models are 35-percent more fuel efficient while AWD versions offer a 30-percent improvement.
The new model offers new ProPilot Assist technologies that support single-lane highway driving, helping the driver control acceleration, braking, and steering.
If you want a bigger SUV, the facelifted 2018 Infiniti QX80 can accommodate up to eight passengers.