Jaguar details XE SV Project 8's motorsport tech, drops new development video
The fine-tuning of Jaguar's fastest four-door sedan is almost over ahead of June's production start
Jaguar Land Rover's Special Vehicle Operations division has exciting news for performance car enthusiasts. The fastest-ever four-door Jaguar, the XE SV Project 8 has almost completed engineering fine-tuning and will go into production in June.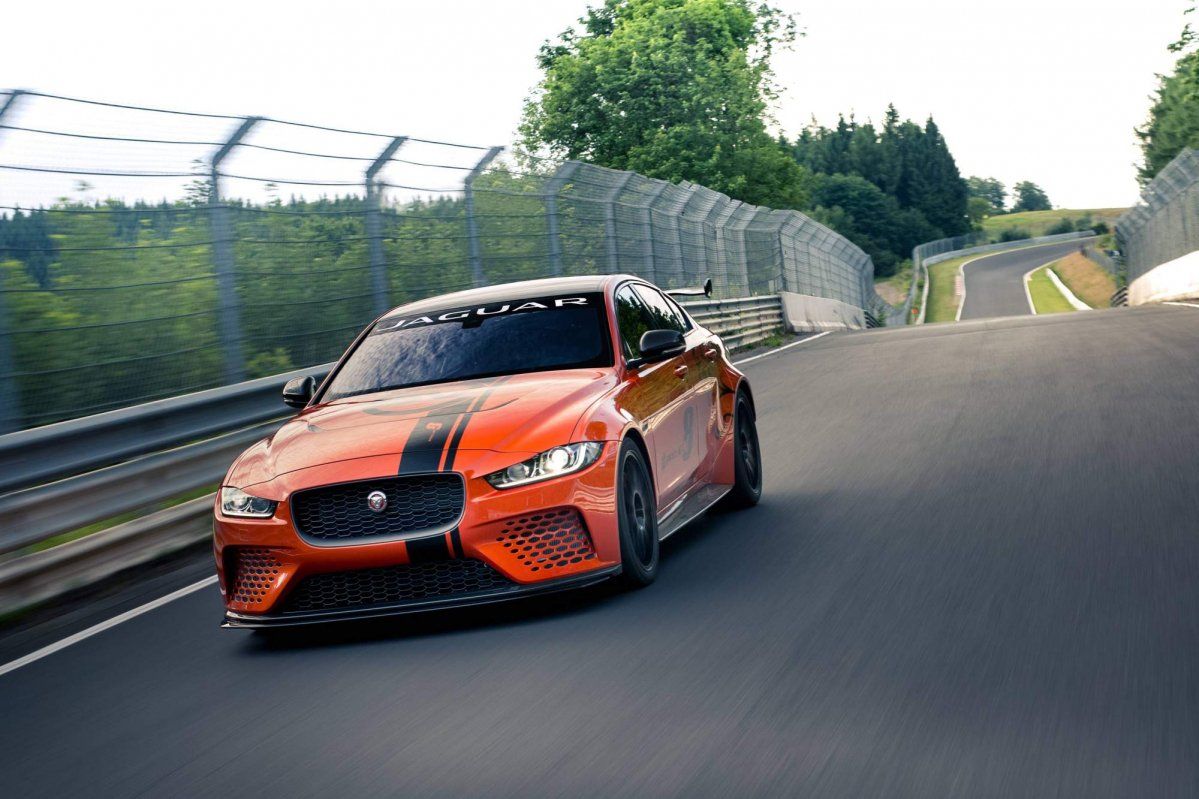 Since its debut at last year's Goodwood Festival of Speed, the XE SV Project has undergone many enhancements that Jaguar is now detailing in a new development video. Along with the video, SVO released more information about the four-wheel-drive Project 8, more specifically about its motor racing technology.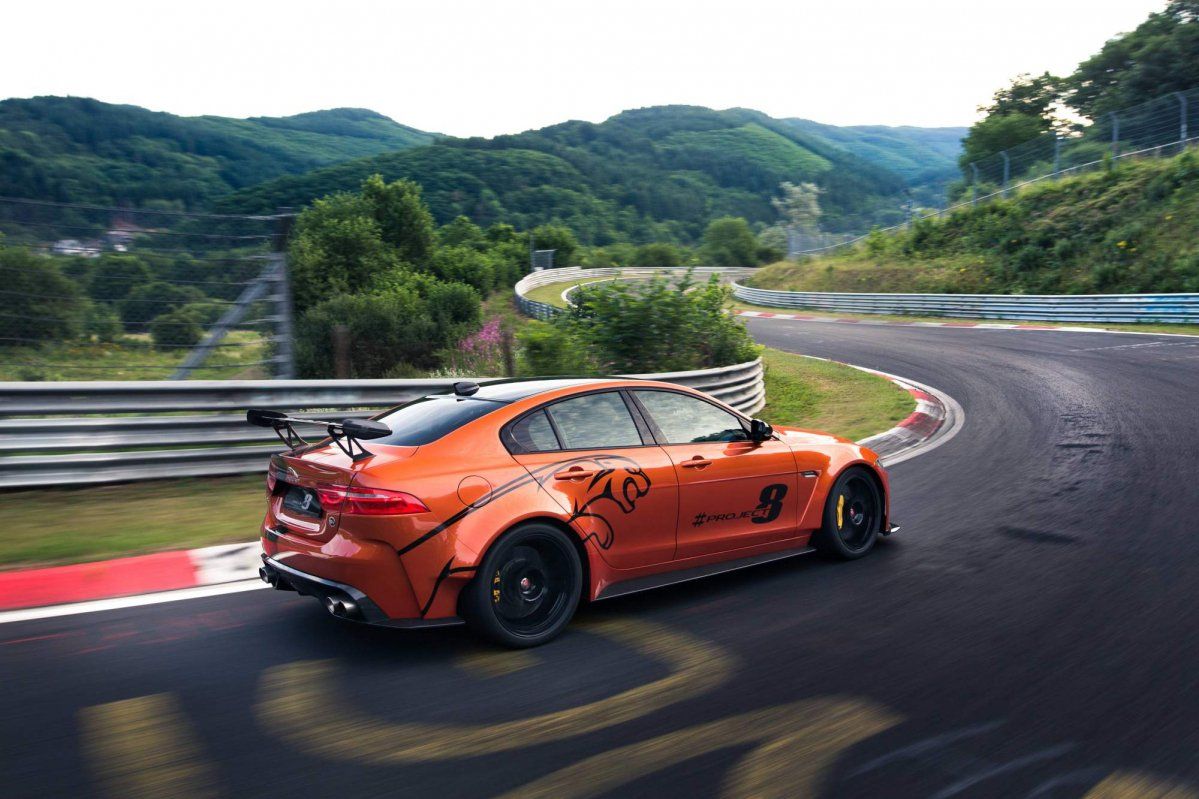 The performance sedan's long list of standard features includes stuff you'd expect to find on race cars. The XE SV Project 8 features adjustable ride height, camber, front splitter and rear wing, a flat underbody, a differential oil cooler, Michelin Pilot Sport Cup 2 track tires as standard on forged 20-inch wheels and F1-style ceramic wheel bearings — a first for a production car.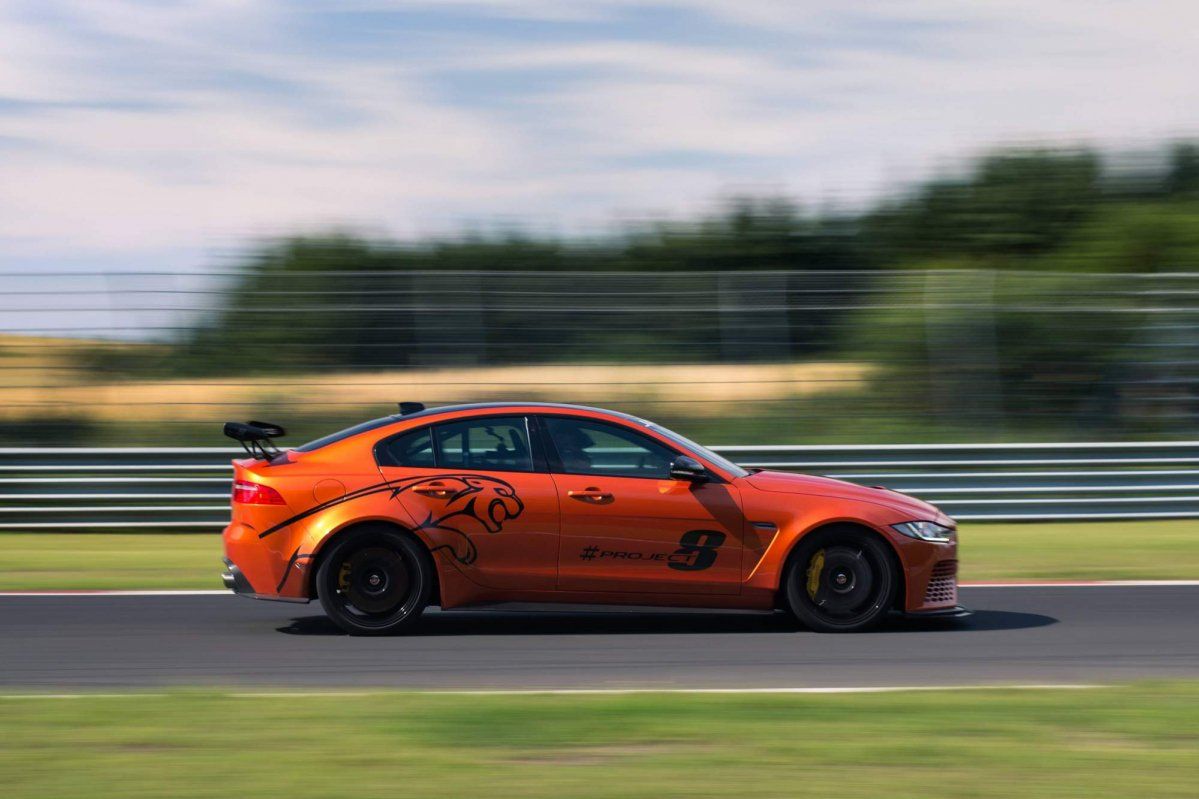 That's not all. There are many parts unique to this car, pretty much all the suspension: the front uprights, two-part upper wishbones, ball-joints in place of rubber bushes, twin coil springs, dampers, lower suspension bushes, anti-roll bars, and the carbon ceramic brakes.
Despite carrying the XE name, the only body components shared with the standard XE are the roof and front door skins, both made from aluminum. The vented bonnet and flared front wings and bumpers are made of lightweight carbon fiber.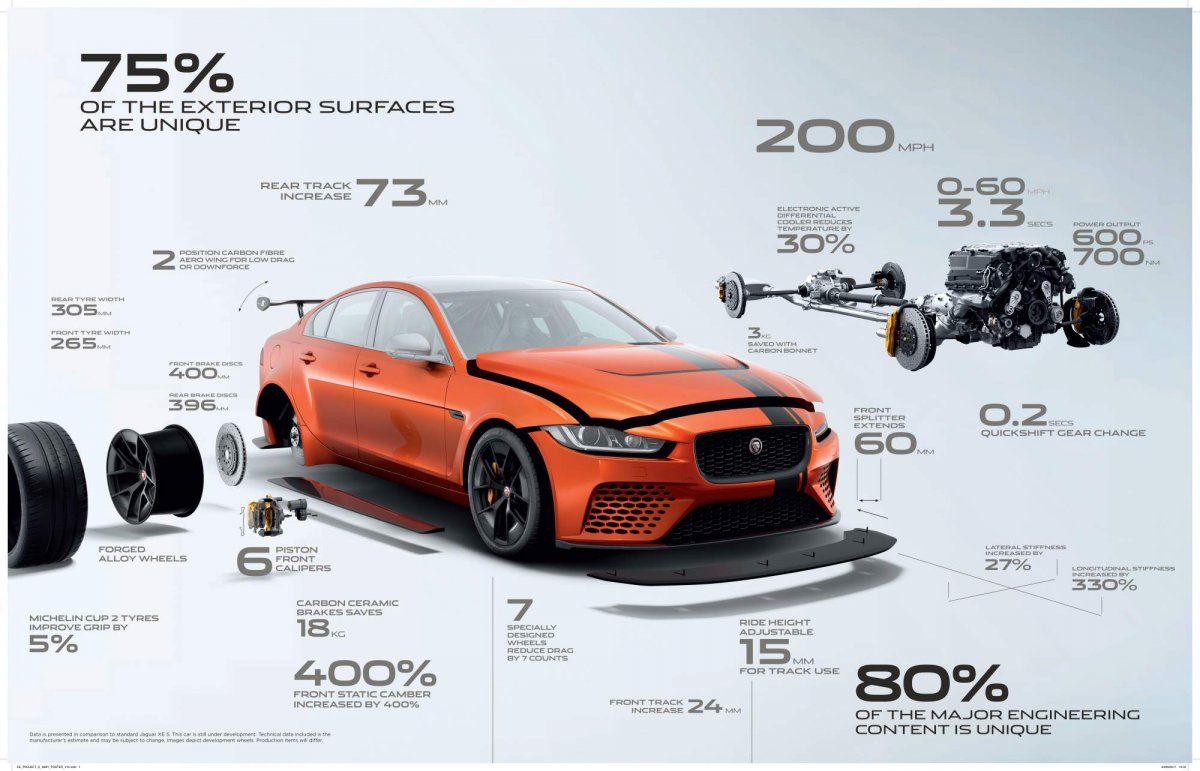 Jaguar says all these upgrades over the standard XE result in "improved driver feel and confidence, sharper handling responses, and exceptional durability, allowing repeated high-speed track driving." That's just what you want to hear about the car you're constantly going to thrash on the track, right?
In its most extreme settings, and in "Track" mode, Project 8 delivers 122 kg (269 lb) of downforce, which Jaguar says is 25 percent more than its nearest rival (failing to mention which one that is). It's also the first Jag to offer a Track mode that activates the most aggressive setting for the driveline and stability control systems.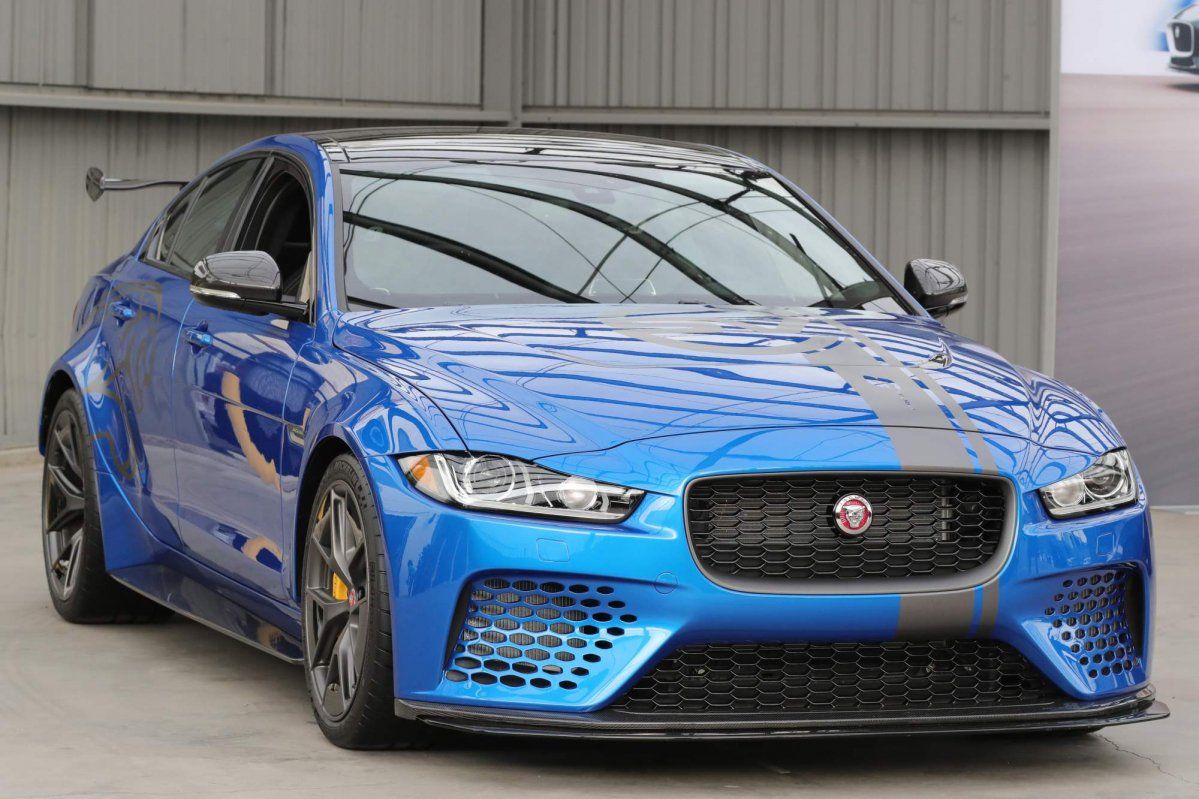 With a top speed of 200 mph (322 km/h) and a 0-100 km/h time of 3.3 seconds, the 600-hp XE SV Project 8 is surely not a car for the faint-hearted, especially since Jaguar says its best lap on the Nürburgring Nordschleife of 7 minutes 21.23 seconds can be improved.
Only 300 units will be assembled by hand at Special Vehicle Operations' Technical Centre in Coventry, each carrying a £149,995 starting price in the UK ($187,500 in the US). Deliveries begin this summer, with the XE SV Project to be available in two versions: a four-seat model and a more hardcore two-seat Track Pack version that's 12.2 kg lighter.
READ MORE: Jaguar F-Type SVR Graphic Pack is another SVO creation