Mind you, this is no small feat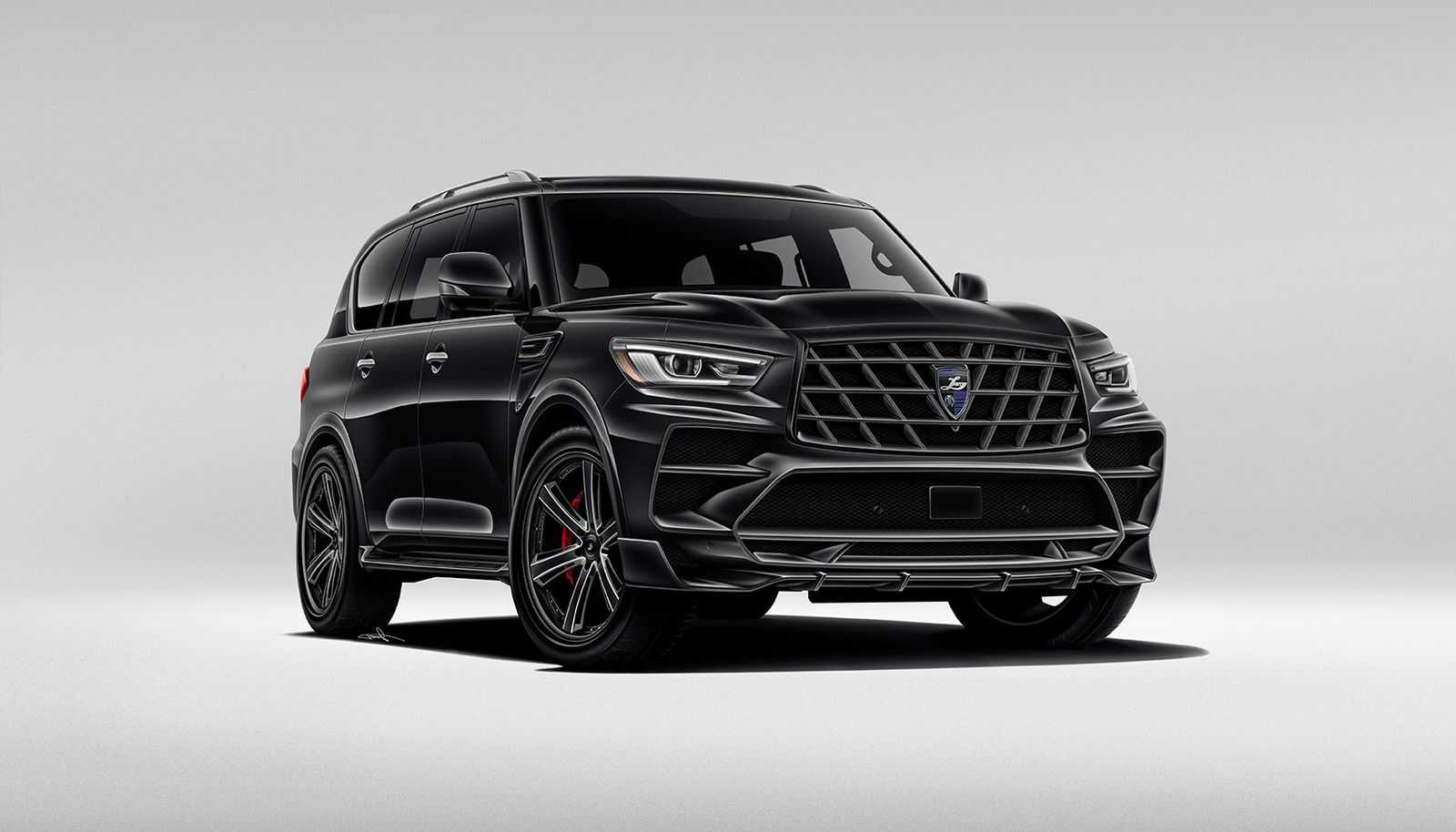 Look, I know that luxury comes in big blocks sometimes but I still can't get along with the Infiniti QX80 design, not even in its latest, least painful form. It's the combination of round shapes on a squared body that repels me, I guess. However, Larte Design might have found a solution.
The Russian tuning studio found the QX80's body a large enough canvas for creating forms, so they started painting a lot of angular shapes on its face, and rear. The result might not be the most appealing work of art but it's definitely a lot better than Infiniti's initial form.
The Missuro body kit (that's what is called) can be found on Larte Design's shelves starting this September, bearing a $15,990 price tag, but can already be preordered.
SEE MORE: 2016 Chevrolet Camaro Convertible perched atop 32-inch Forgiatos: can you look away?