What they'll do these days for marketing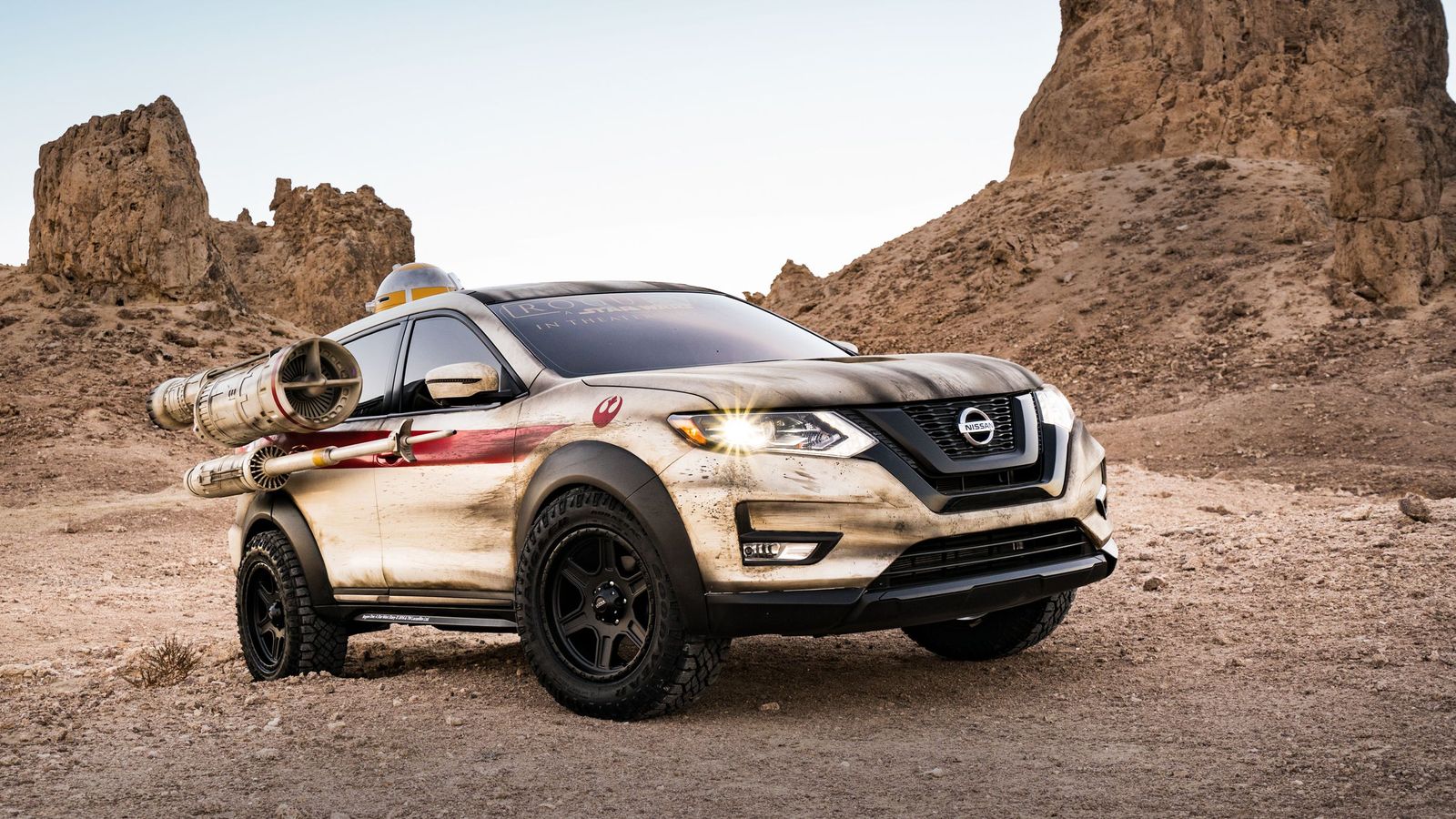 Nissan's presence at this year's Los Angeles Auto Show heavily insisted on promoting the "Rogue One: A Star Wars Story" movie.
This partially explains why Nissan's stand featured Star Wars contraptions such as the Y-wing, AT-ACT and, X-wing, but the carmaker was also cautious not to neglect the car side of Los Angeles.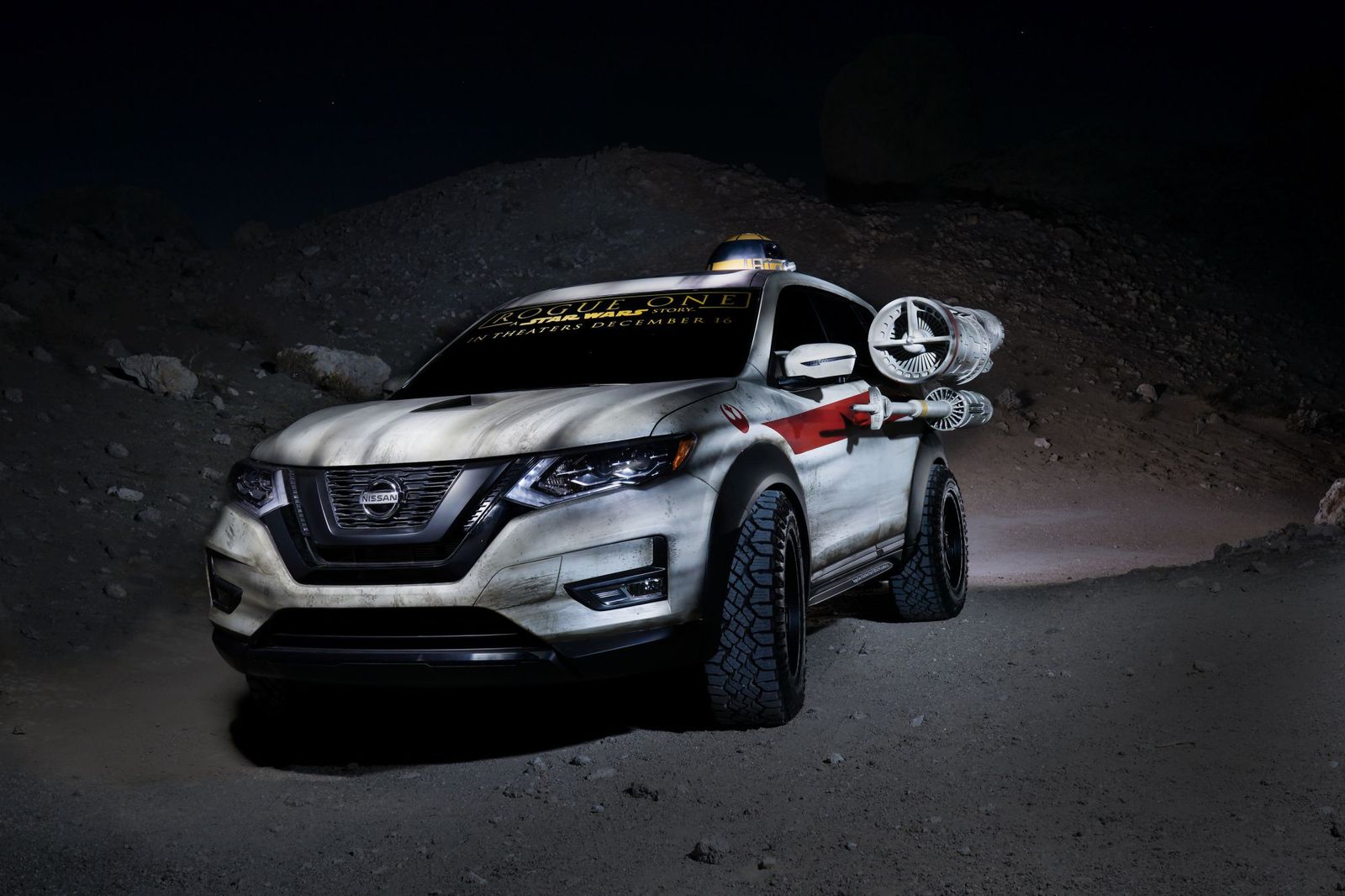 Trumpeted as the "the first production vehicle ever to include Star Wars-branded elements," Nissan's idea of a Star Wars cast-worthy vehicle materialized through a battle-tested 2017 Rogue.
No, it's not the one Nissan used for a Michel Bay-style commercial where the SUV walks intact out of an interstellar skirmish, but a roughed-up version of the comfort-inclined Rogue.
Specs are not an option, not even for the massive side cannons this G.I. Rogue is wearing, so we're only left with the pictures.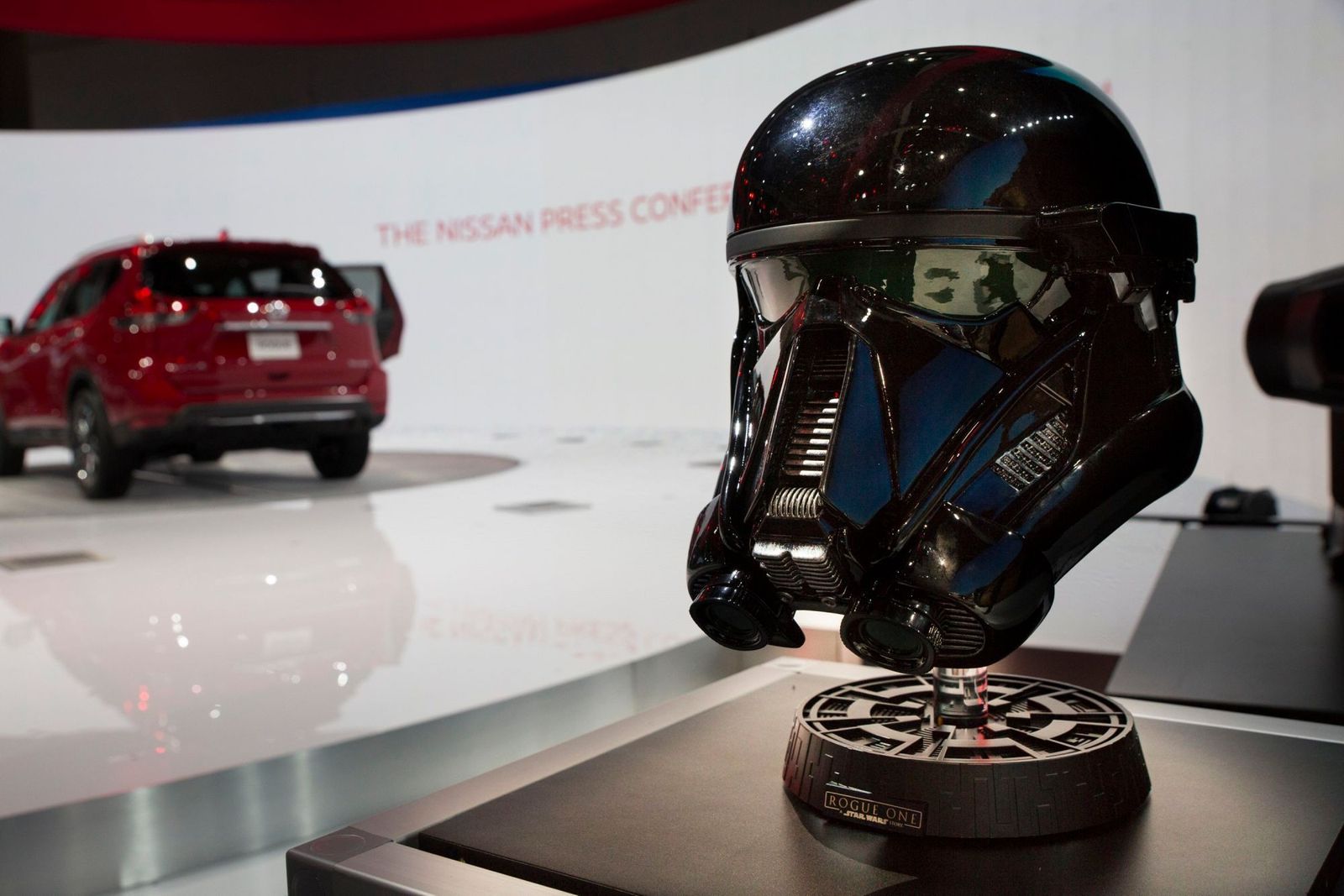 Besides the one-off Rogue, Nissan did rally the troops in Los Angeles, where the brand exhibited the facelifted Versa Note next to the Juke Black Pearl edition and Sentra Nismo.