The other star: Mercedes-AMG GT 4-Door Coupé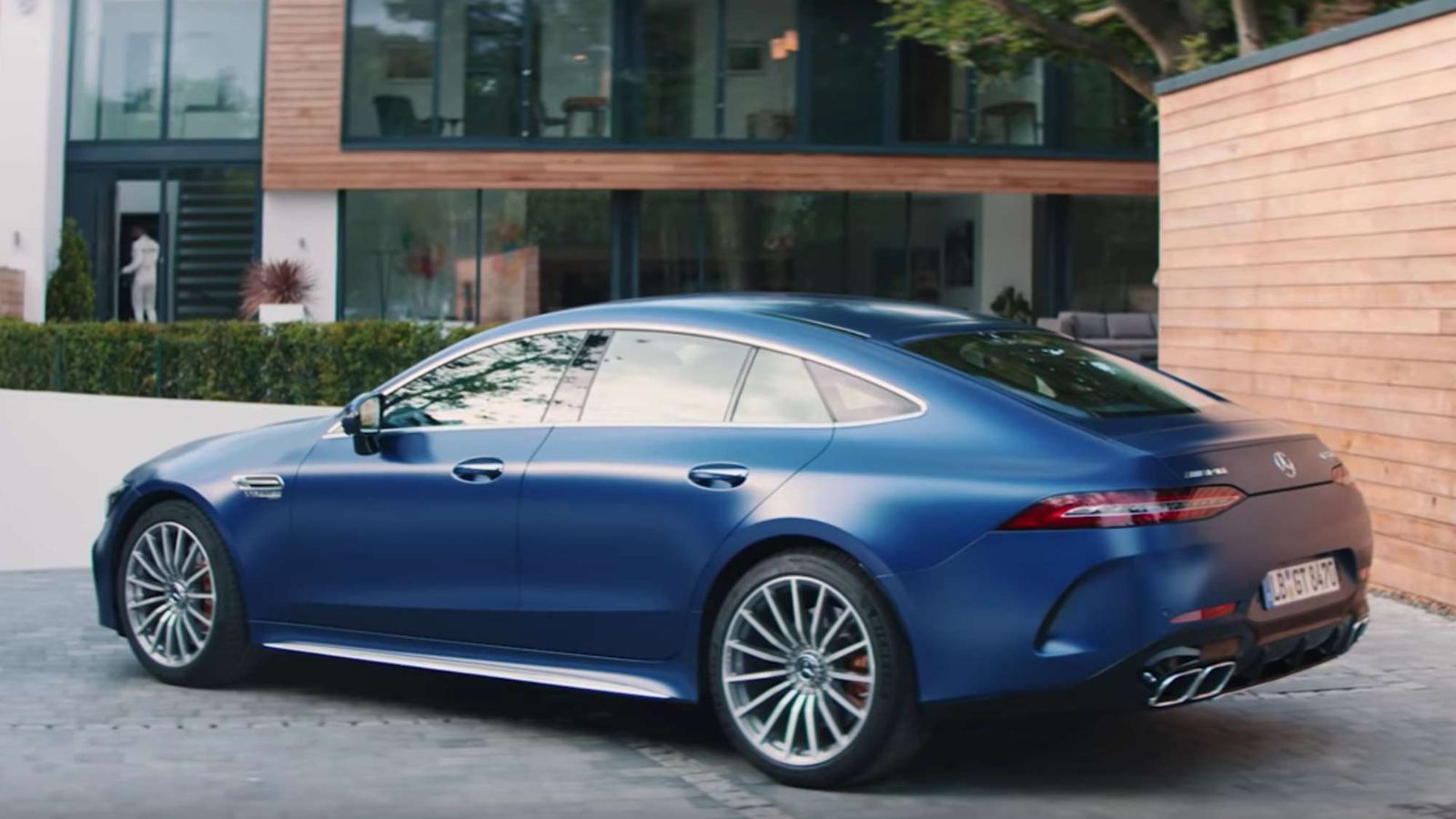 It's been a while since we've seen the Mercedes-AMG GT 4-Door Coupé for the first time, during the 2018 Geneva Motor Show. But it's such a good-looking car we would never miss the chance to see it again, especially in a very cute advertisement spot such as this one shown above.
The 1m30s clip is light on the story — something about delivering giant soft toys to a party. A kids' party. After sliding around a circuit, of course. A narrative not quite as strong as #MBvideocar but it'll do.
As a short reminder, the Mercedes-AMG GT 4-Door Coupé uses the same 4-liter bi-turbo V8 found in the two-door AMG GT. In the 63 S 4Matic+ guise, it boasts 470 kW (639 PS) (470 kW) and 900 Nm (664 lb-ft). 0-100 km/h (62 mph) is checked in 3.2 seconds, and top speed is rated at 315 km/h (196 mph).
[NativeAd]
Naturally, this vehicle's main perk would be the ability to transport up to five huge soft toys, or four consenting adults. The cargo space measures 395 liters, or up to 1,324 liters if the rear seats are folded. It's a proper family car — something this video is trying to imply.
Merc's fiercest rival is, of course, the Porsche Panamera — a family car that likes setting/breaking lap time records more than proper sports cars do. Its most powerful (and also frugal) trim is the Panamera Turbo S E-Hybrid, boasting 500kW (680 PS).