We also learn that the F-Pace SVR-based performance SUV will be called LFP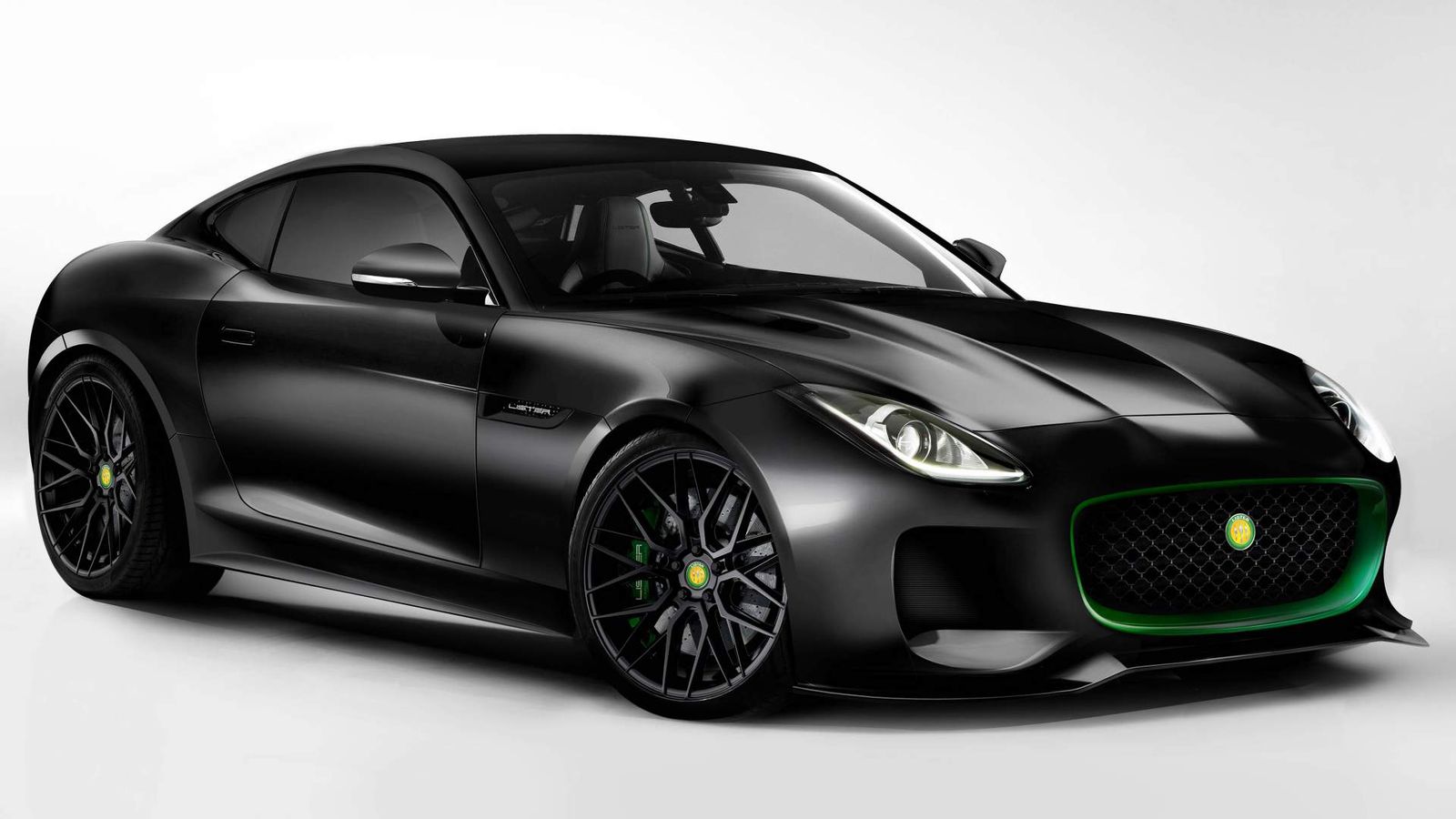 Remember the 666-bhp Lister Thunder supercar based on the Jaguar F-Type SVR?
Well, you should not call it the Thunder anymore, as Lister has announced the official name for the production version is LFT-666. The name was changed to reflect both the car's power and the fact that it's a product of the Lister Tuning Division LFT.
[NativeAd]
Since the company first showed the Thunder earlier this year it took "a record number" of advanced orders, and has been busy refining and developing the F-Type SVR-based car even further. The firm has made important updates to the original prototype launch car, highlighted by the exclusive all-new carbon fiber body panels that lower the vehicle's weight while also making it more aerodynamic.
The Lister-developed replacement parts include the front bumper, front splitter, a new grille design, rear diffuser, rear lip spoiler, rear extended wheel arches, and new lightweight alloy wheels shod with Michelin tires. Other changes made to the Thunder prototype include re-worked the suspension and some interior parts such as the steering wheel and seat design.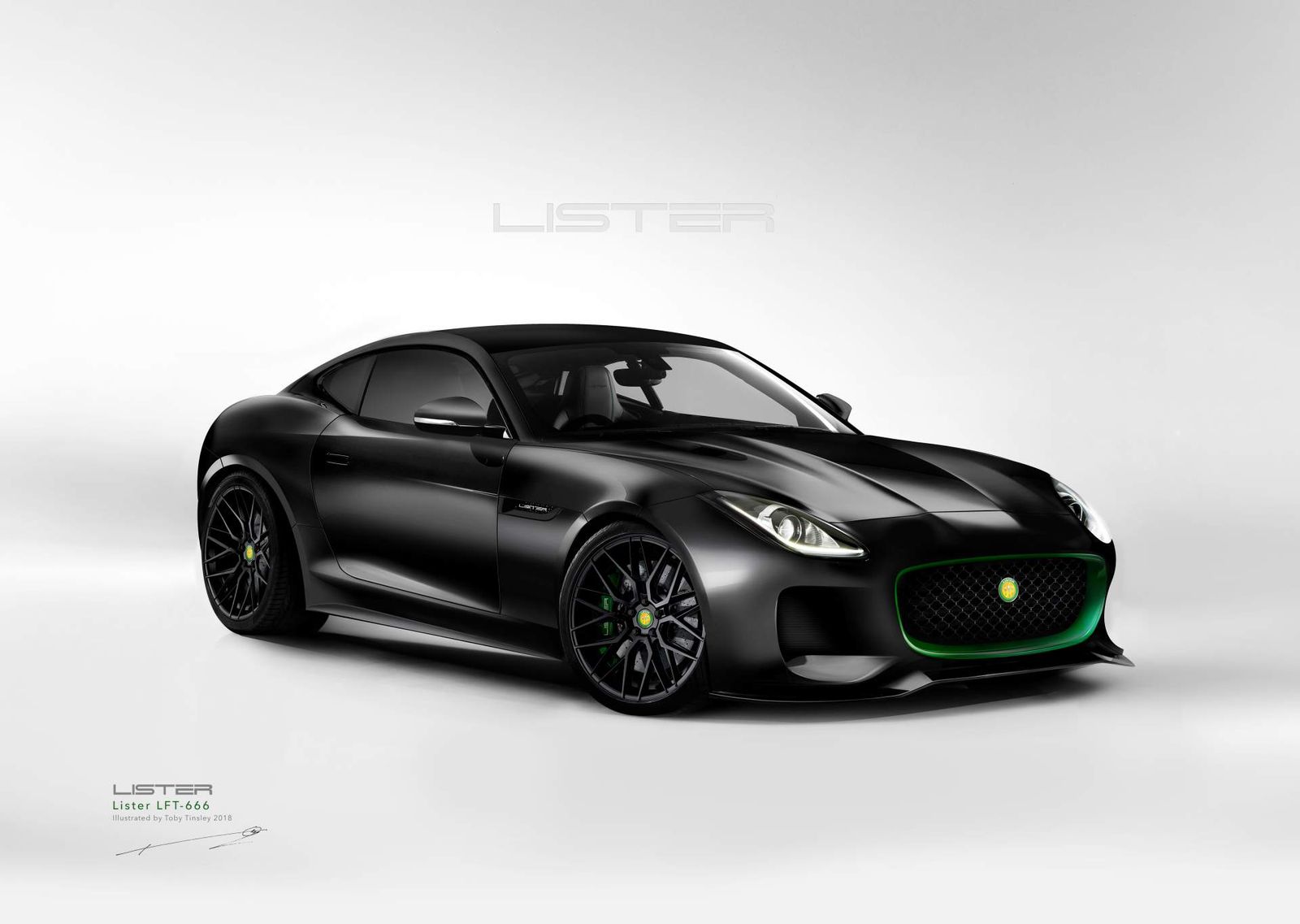 The result of all these changes is a lighter and stronger car that's said to offer improved aerodynamics on both road and track. Not only is the LFT-666 a much faster car than the standard model, it is also the most powerful and luxurious Lister ever built in the company's 65-year history.
As a reminder, the Lister LFT-666 uses a modified version of the F-Type SVR'r 5.0-liter supercharged V8 engine that delivers 666 bhp (99 bhp more). That's enough for a top speed of 208 mph (335 km/h) and a 0-100 km/h (0-62 mph) time of just over three seconds. The supercar is also said to need just 6.8 seconds to accelerate from 0 to 100 mph (0-161 km/h).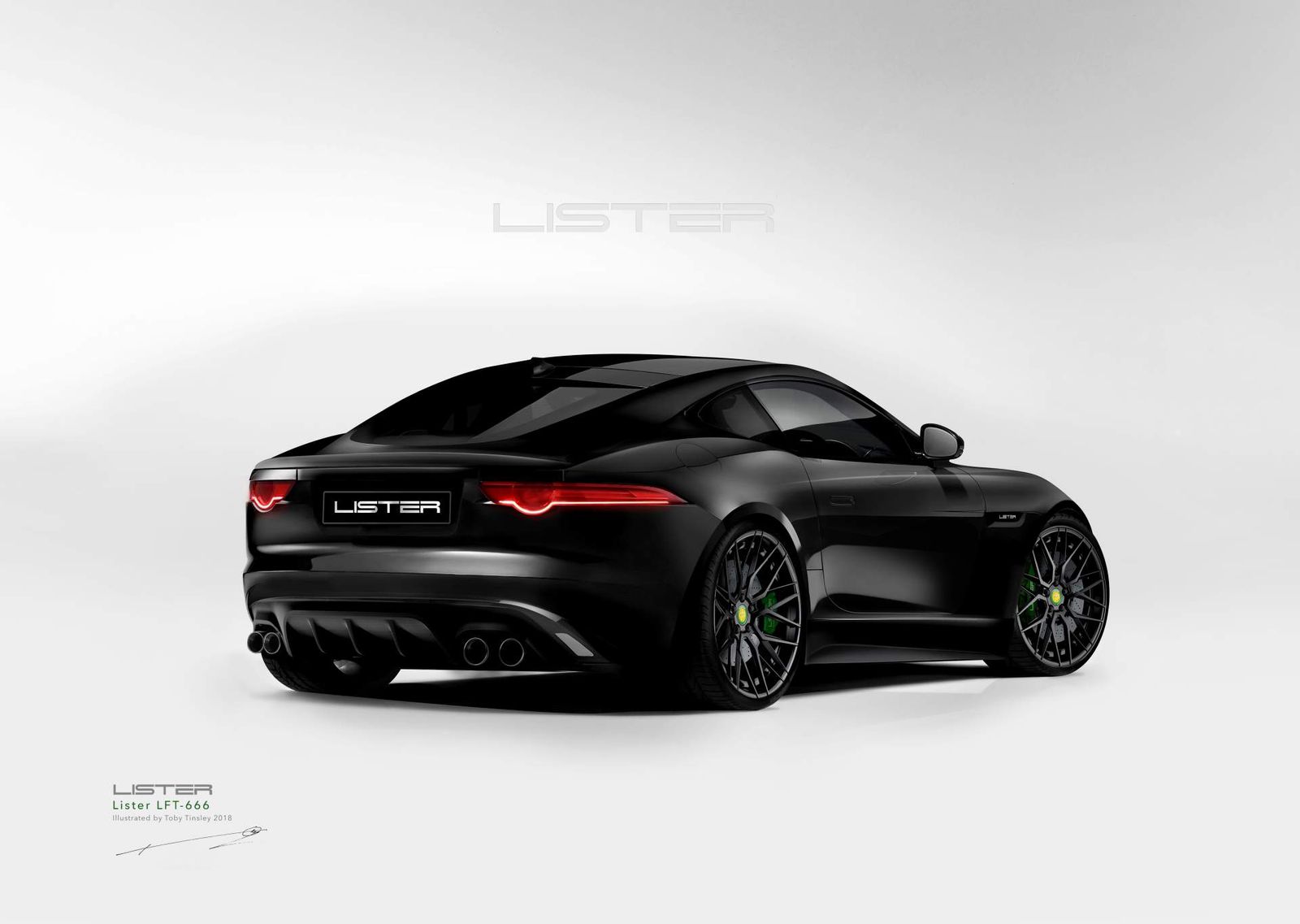 The first LFT-666 order will be ready for delivery on October 1, 2018, with Lister's production plan including only 99 cars. However, the company will also offer wheel and body enhancements for standard Jaguar F-Type models worldwide. The Lister badge, bumper and wheel upgrade will cost from £9,750. Non-tuned cars with the Lister body tuning will be known as simply the Lister LFT.
On a side note, Lister Motor Company CEO, Lawrence Whittaker, has announced that the F-Pace SVR-based performance SUV will be called Lister LFP and will "potentially" be the world's fastest SUV.
READ MORE: 2019 Jaguar F-Pace SVR is a 550-hp performance SUV