Raucous even with that silencer on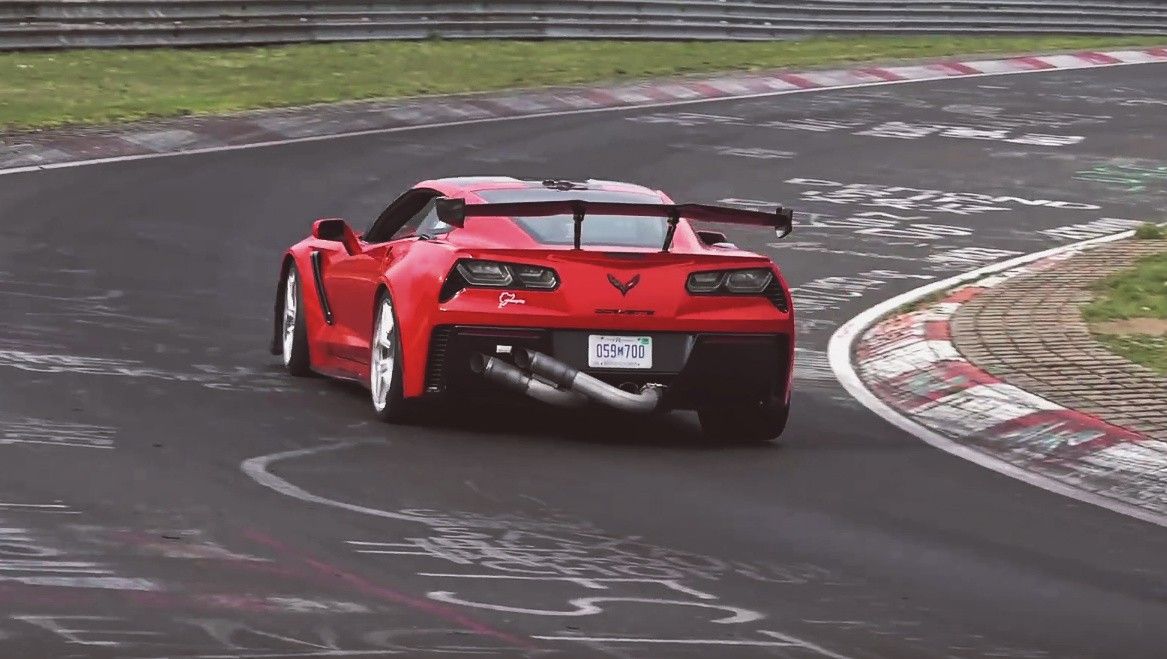 Is Chevy up to something? Could be, as a silenced-but-still-pretty-loud Chevrolet Corvette ZR1 was spotted testing on the Ring.
Surely, tweaks and other such improvements are out of the question since the R&D and testing phases are long-time closed for the ZR1 since the supercar has already debuted in both coupé and convertible forms.
Moreover, a recent report revealed that the 2019 Chevrolet Corvette ZR1 needs just 2.85 seconds to reach 60 mph (100 km/h) from a standstill and can cover the quarter mile in 10.6 seconds with 134 mph showing up on the speed trap.
If we vector in the fact that the ZR1 broke the Virginia International Raceway production car lap record, we might look at the right premises that would indicate Chevrolet is gunning for a Nürburgring record.
Should the Porsche 911 GT2 RS worry? Well, it's early for such affirmations but according to Autoguide, Corvette engineering head honcho Tadge Juechter said his team would "like to lap the Nürburgring Nordschleife in under seven minutes." The Porsche 911 GT2 RS lapped the Ring in 6:47.3.
READ MORE: Game of Figures: 2019 Chevrolet Corvette ZR1