Scan every inch of McLaren's smallest drop top in these 129 photos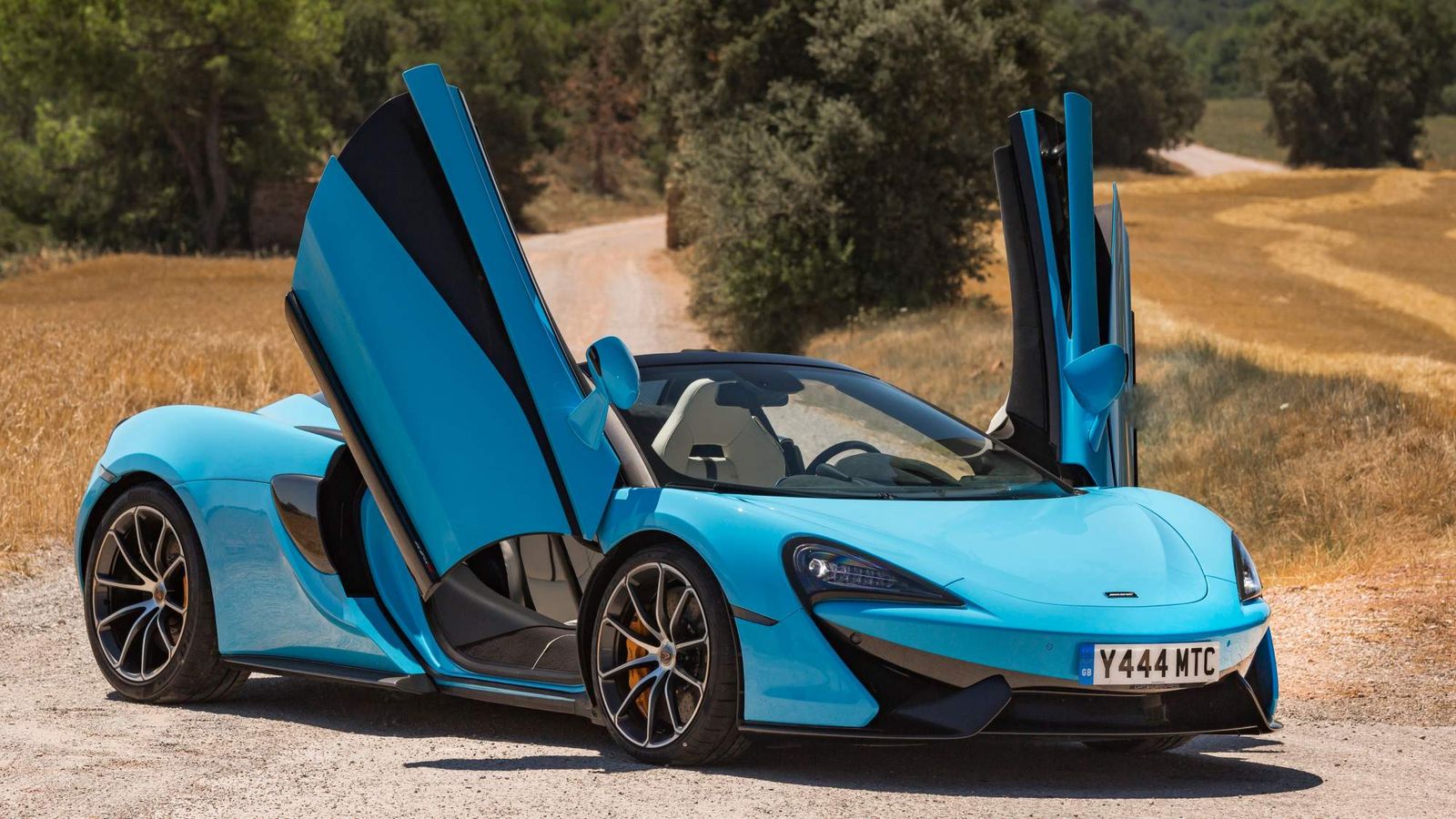 Fresh from the 570S Spider's press drive event that recently took place in Spain, McLaren has released new photos that offer a detailed look at its smallest and more affordable convertible model.
Of course, "affordable" has a different meaning in the McLaren universe than in the real world. The 570S Spider is available to order now with a starting price of £164,750 in the UK — about $215,050 at today's exchange rates.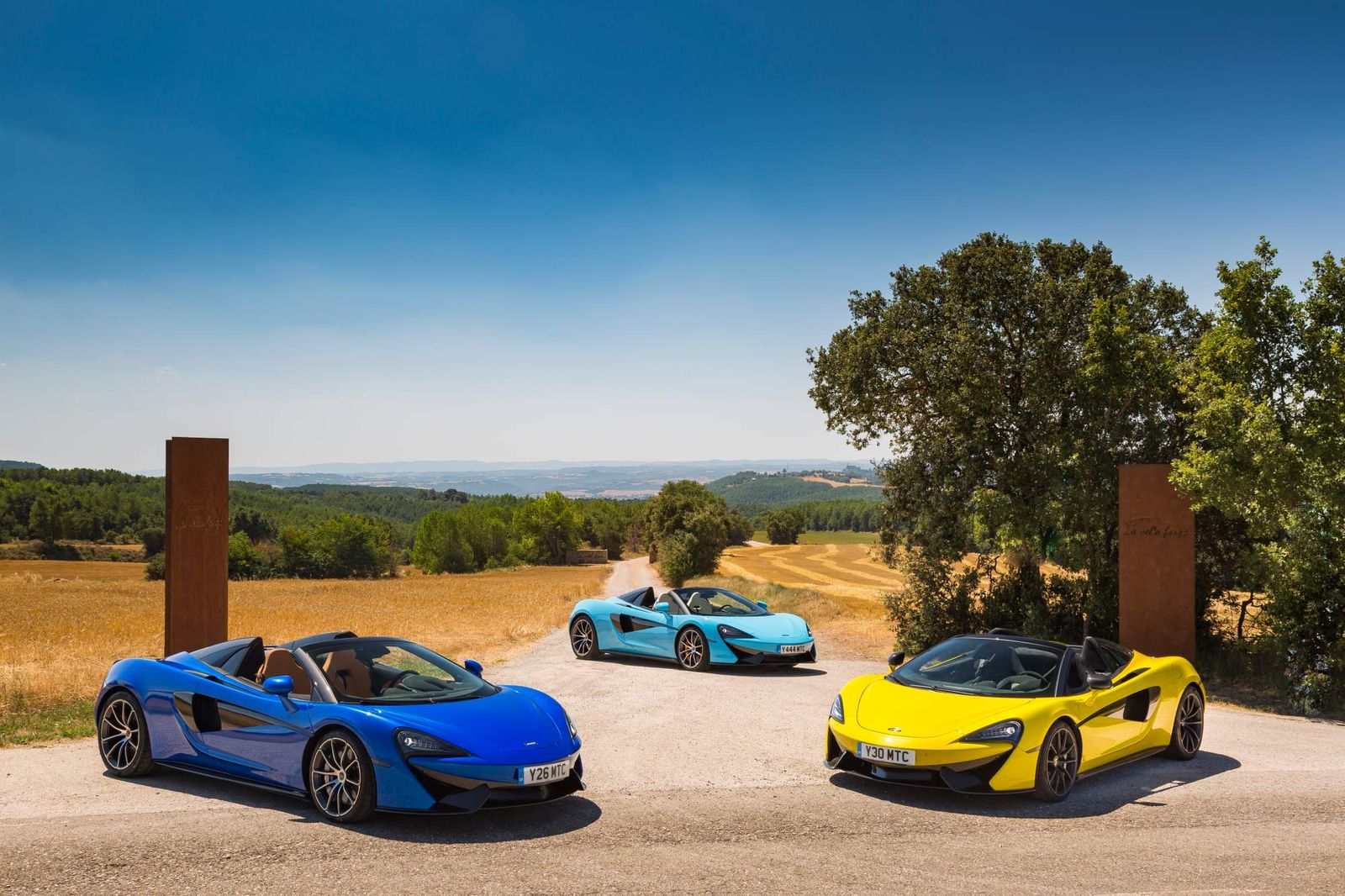 You'll forget about that pretty soon after you start browsing through the gallery, which focuses on the three launch colors available on the 570S Spider: Curacao Blue, Sicilian Yellow, and Vega Blue.
It's a spectacular thing, the 570S Spider, and it unquestionably looks like an exotic car — especially when the McLaren dihedral doors are open. It goes like an exotic car too, thanks to the V8 powertrain it shares with the 570S Coupé and 570GT, as well as the unchanged structural rigidity.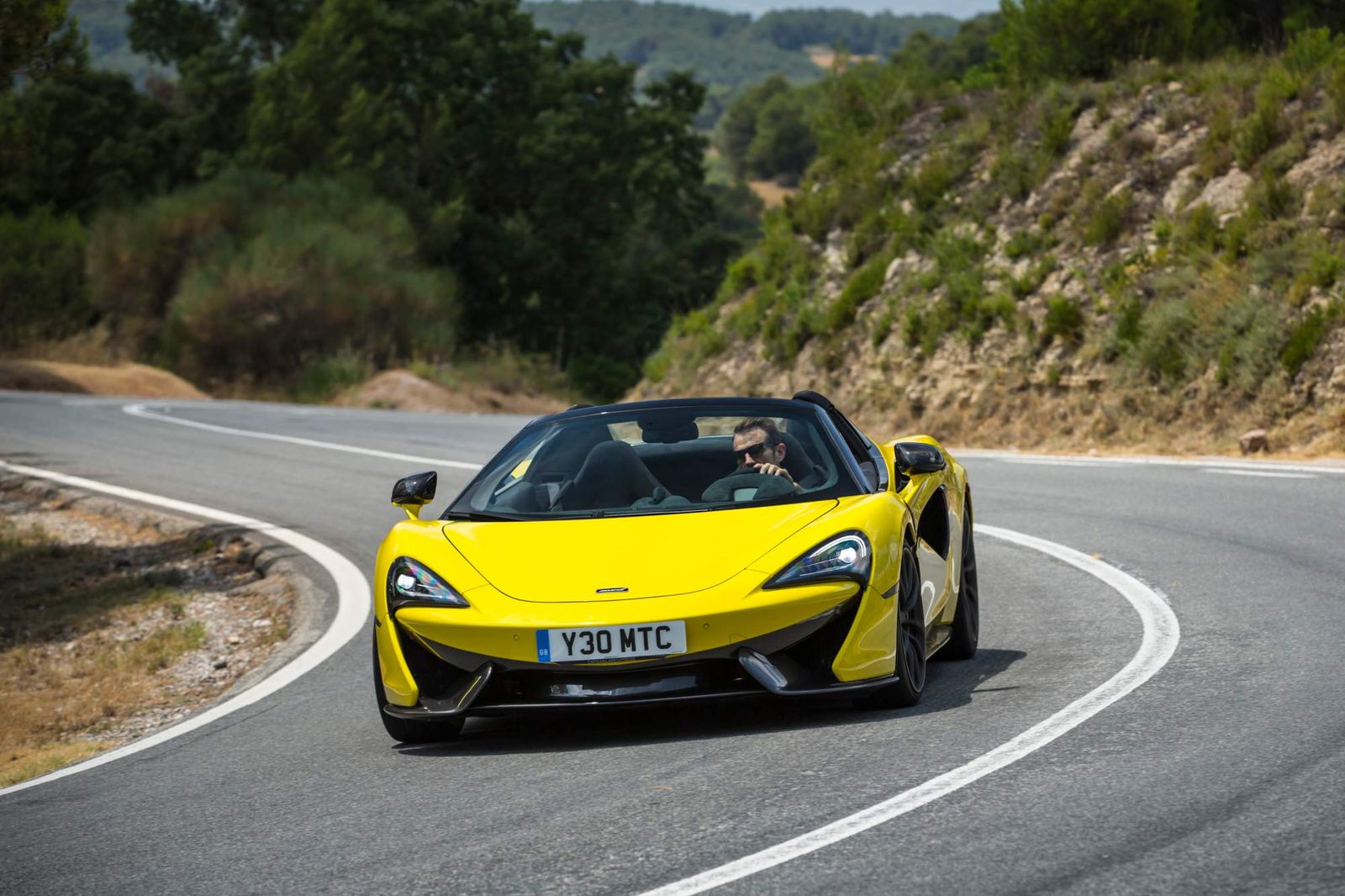 The 3.8-liter twin-turbo V8 produces 562 hp and 600 Nm (443 lb-ft) of torque which drives the rear wheels via a seven-speed double-clutch automatic gearbox.
Weighing just 46 kg (101 lb) more than its fixed-roof sibling, the 570S Spider is capable of dispatching the 0 to 100 km/h (0-62 mph) sprint in 3.2 seconds and hit a 328 km/h (204 mph) top speed. The numbers are identical to the 570S Coupé, so you don't really lose anything with the Spider.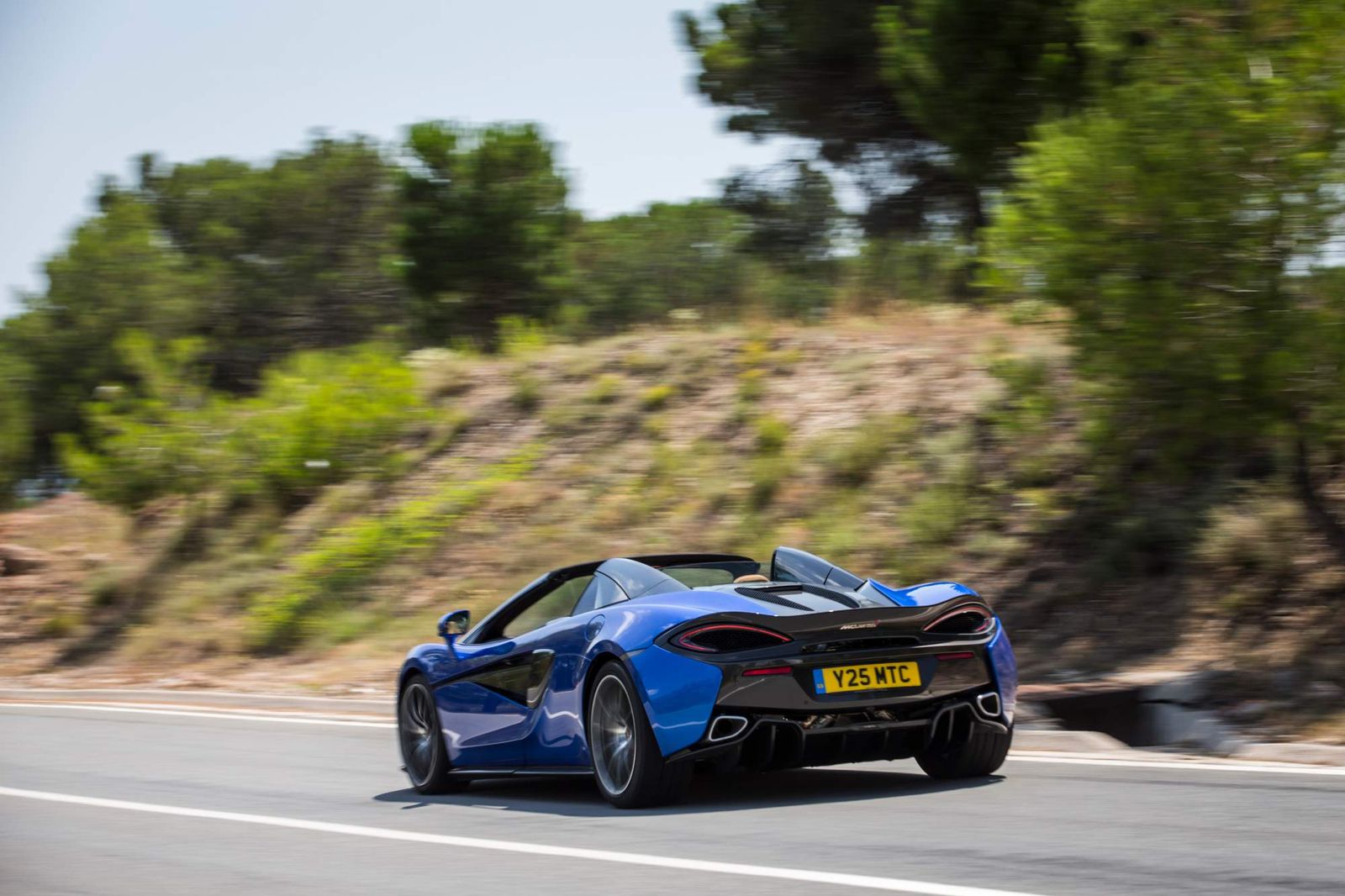 However, when the retractable hardtop is down, top speed is 315 km/h (196 mph) — mind blowing if you ask us.