Don't get fooled by that heavy camo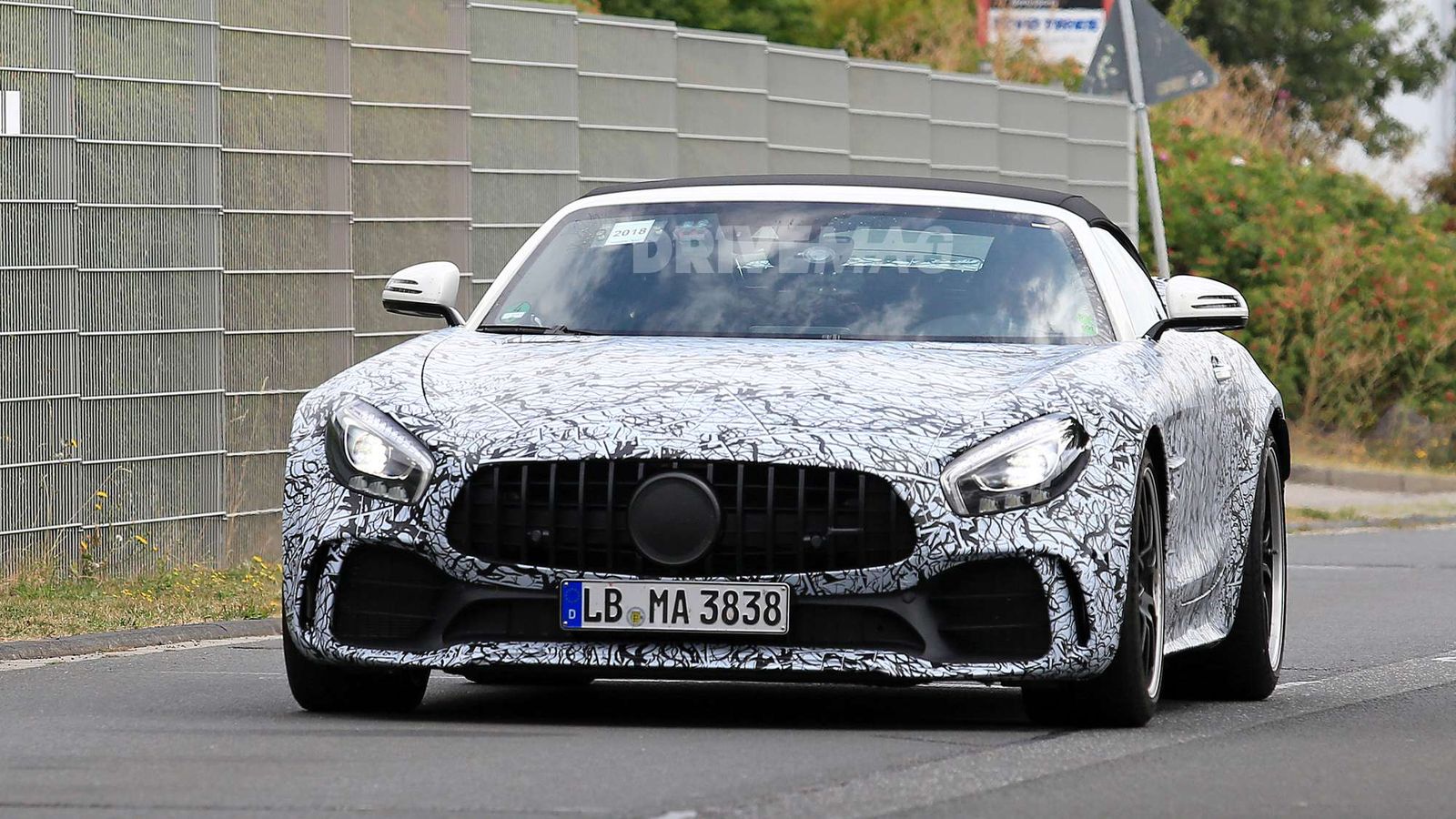 In case you got confused by the nomenclatural nonsense regarding Mercedes' SLS AMG successor, here's a short recap: the model is called AMG GT, and is offered in two body types — Coupé, and Roadster.
The Coupé comes in four different flavors: the 'entry-level' (if you dare to call it this way) is the AMG GT which brings 476 hp (350 kW) to the party. Next in line is the AMG GT S, with 522 hp (384 kW), followed by the AMG GT C which boasts 557 hp (410 kW). The range-topper is the GT R (585 hp/430 kW); not just the most powerful but, naturally, the quickest of them all — it lapped the Nüburgring in 7 minutes and 10.92 seconds. Did you fall asleep? Good.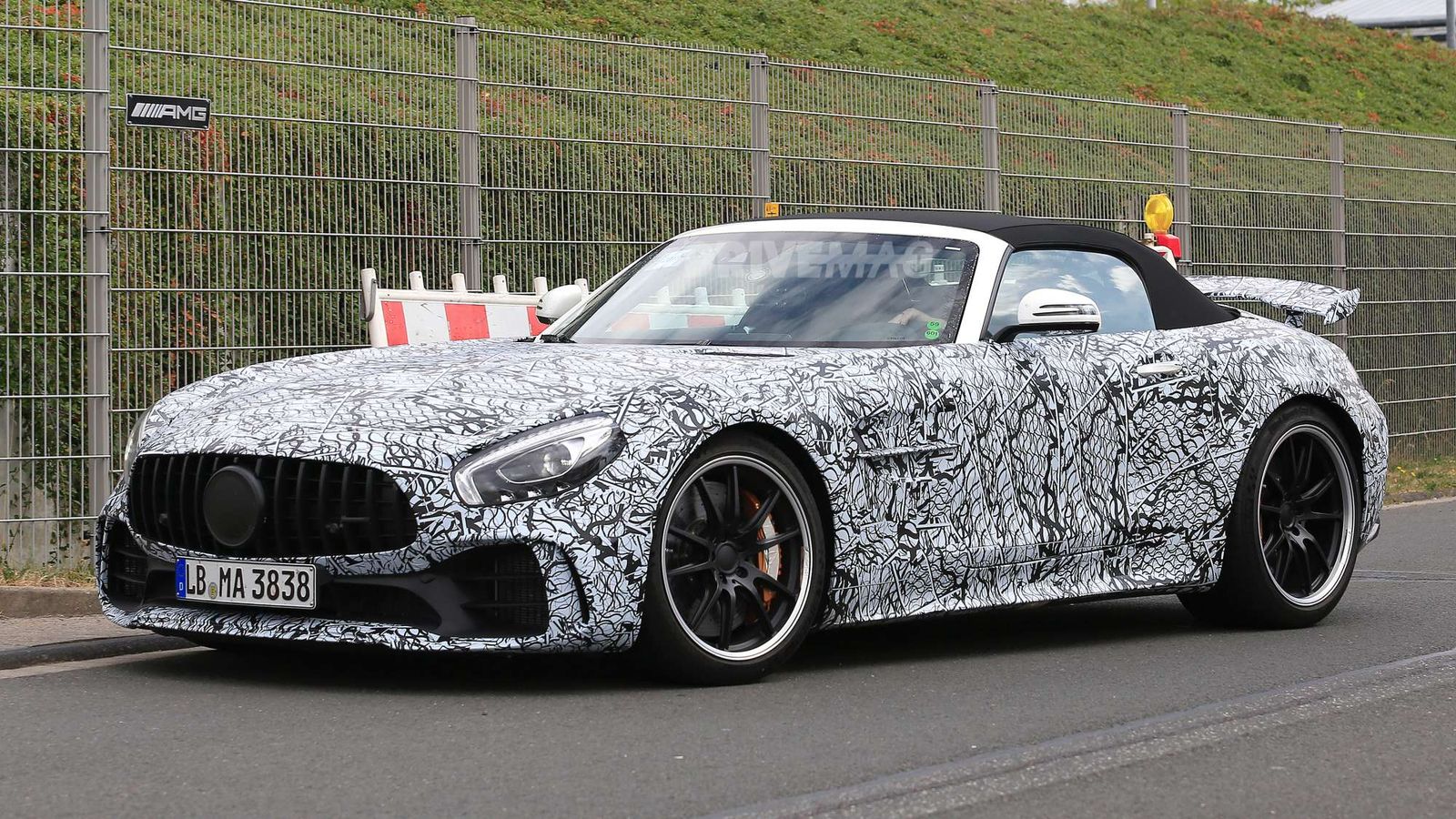 Because we want to talk now about the AMG GT Roadster. We'll keep it short(er) this time: it features the exact same versions as the Coupé, the only difference being its soft top, of course. Well, almost exact same versions, because there's one model missing: the GT R Roadster. But not for long.
[NativeAd]
Recent spy photos (which you'll see in the photo gallery above) show the R-badged AMG GT subjected to road tests. Despite being camouflaged, imagining it without is not even a challenge — just look at an AMC GT S Roadster and replace that face with a more aggressive one.
Under that long, beautifully-shaped hood the V8 unit that powers the AMG GT will boast 585 horsepower (430 kilowatts) and 700 Newton-meters (516 pound-feet) of torque, just like in the GT R Coupé. The performance rating is expected to remain the same: 0-100 km/h (62 mph) in 3.6 seconds, 198 mph (318 km/h) top speed.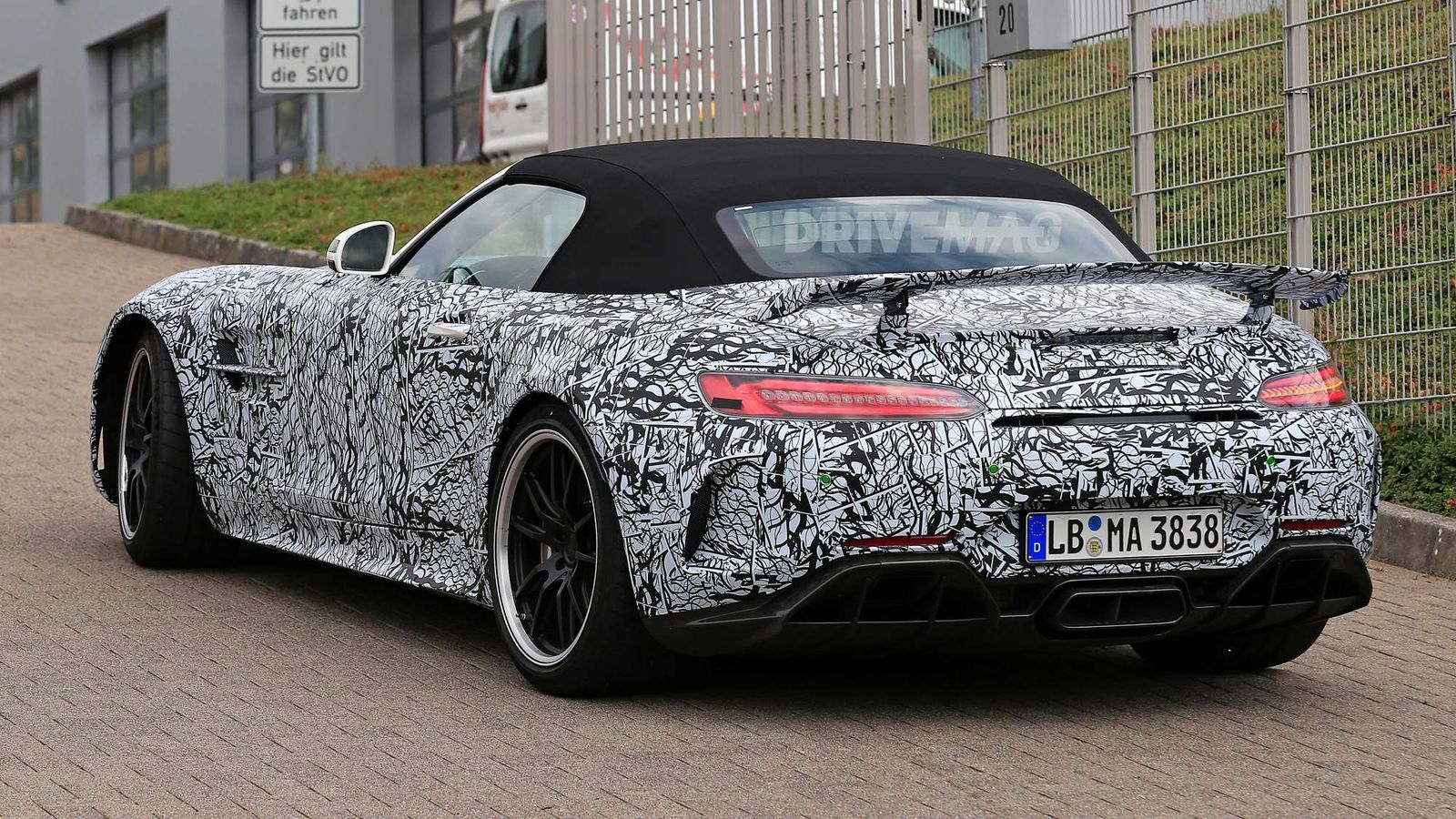 The GT R Roadster is expected to go on sale sometime next year, with its debut probably happening at the 2019 Motor Show. We'd be tempted to say the GT R Roadster is completing AMG GT's lineup but we've heard a GT R Coupé Black Series is on its way as well. Naturally, that would be followed by the GT R Roadster Black Series. Time will tell.
SEE MORE: New Mercedes S-Class headlights can actually spell out messages