Here's how these two EVs measure against each other in theory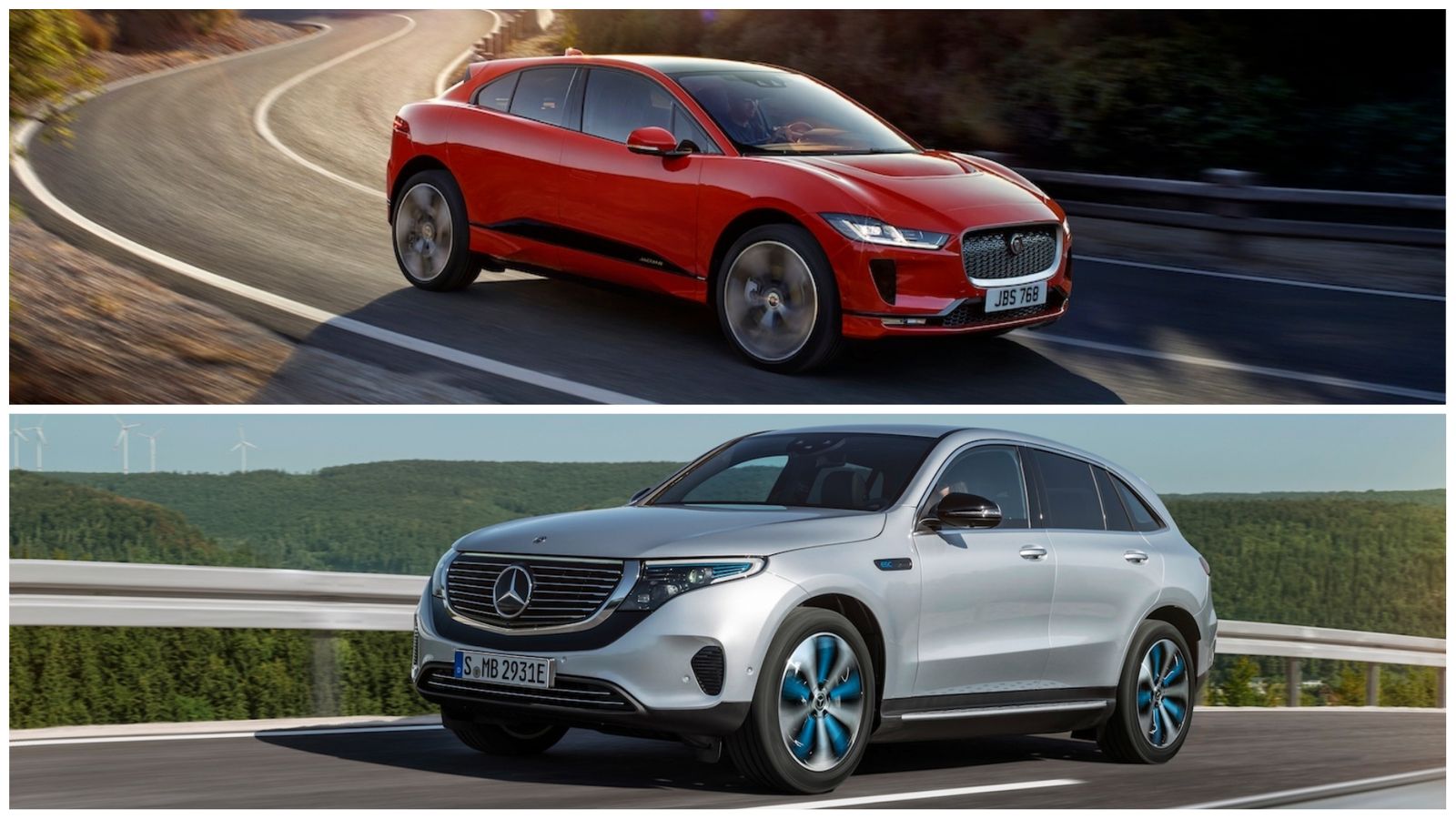 The SUV craze is reaching historical heights as we speak, but it won't stop here. No, sir, because what carmakers are doing is simple: they use the high appeal of such contraptions in conjunction with an all-electric powertrain.
On that note, the Mercedes-Benz EQC and Jaguar's I-Pace are the perfect example of such approaches. Here's what they offer when compared on paper.
Powertrain
The Mercedes-Benz EQC relies on two asynchronous motors that provide all-wheel-drive abilities. Each motor sits on one axle and the system's overall power output is 300 kW (402 hp) and 765 Nm (564 lb-ft) of torque.
The EQC also uses an 80 kWh, 384-cell Li-ion battery pack that allows it to cover more than 450 km (280 miles) on a single charge according to the NEDC standard (take into consideration that this is provisional data, at least for the time being).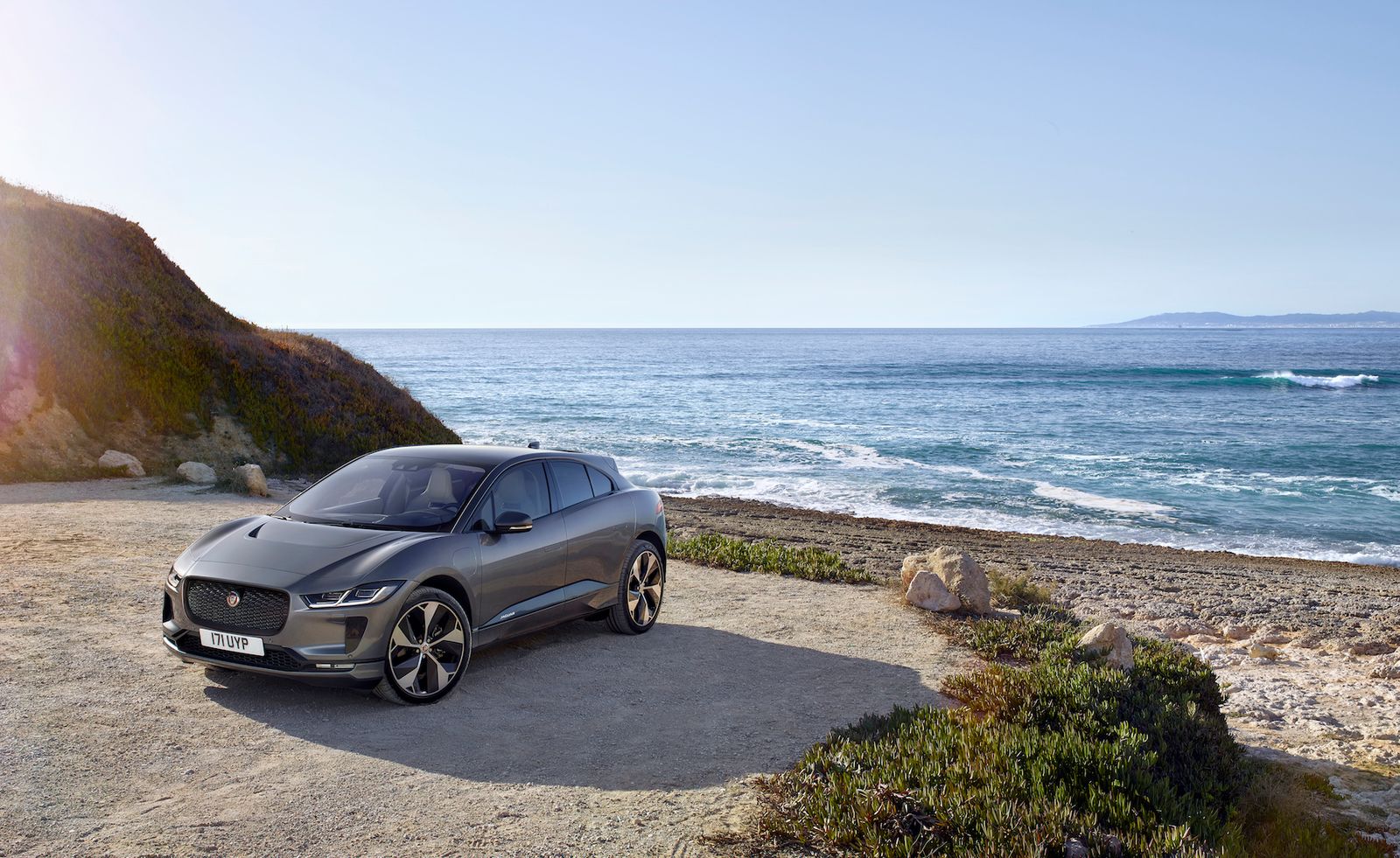 With this firepower under its belt, the EQC can sprint from 0 to 100 km/h (62 mph) in 5.1 seconds and continue the charge to a limited top speed of 180 km/h (112 mph).
According to Mercedes-Benz literature, the battery can be charged from 10 percent to 80 percent in around 40 minutes.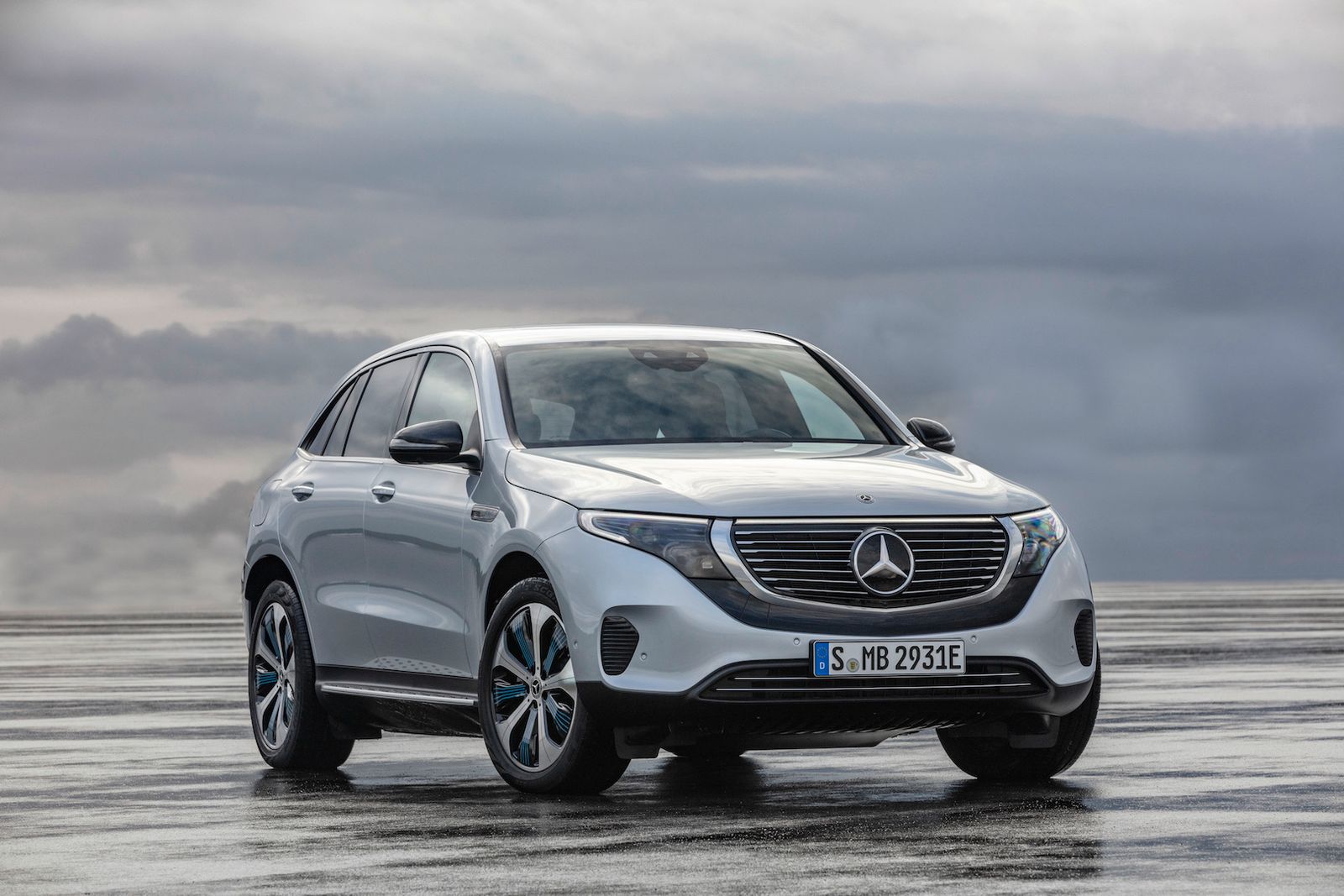 In the opposite corner, the Jaguar I-Pace uses two permanent magnet electric motors. Each motor sits on one axle and together they produce 294 kW (395 hp) and 696 Nm (512 lb-ft) of torque. Powering the system is a 90 kWh, 432-cell Li-ion battery that delivers a maximum range of 470 km (292 miles) WLTP on a single charge.
Performance-wise, the I-Pace clears the 0-100 km/h (62 mph) interval in 4.8 seconds and can reach a top speed of 200 km/h (124 mph). Jaguar also mentions that the I-Pace needs 40 minutes to see its battery pack charged from 0 to 80 percent using DC rapid charging.
Technology
The EQC embraces the brand's freshly-revealed MBUX multimedia system(using a pair of 10.25 in/26 cm displays as standard) and ups the ante with features such as the pre-entry climate control, optimized navigation that dynamically responds to changes in driving style, for example, and compiles the fastest route while keeping into account the shortest charging time dictated by the charging station availability.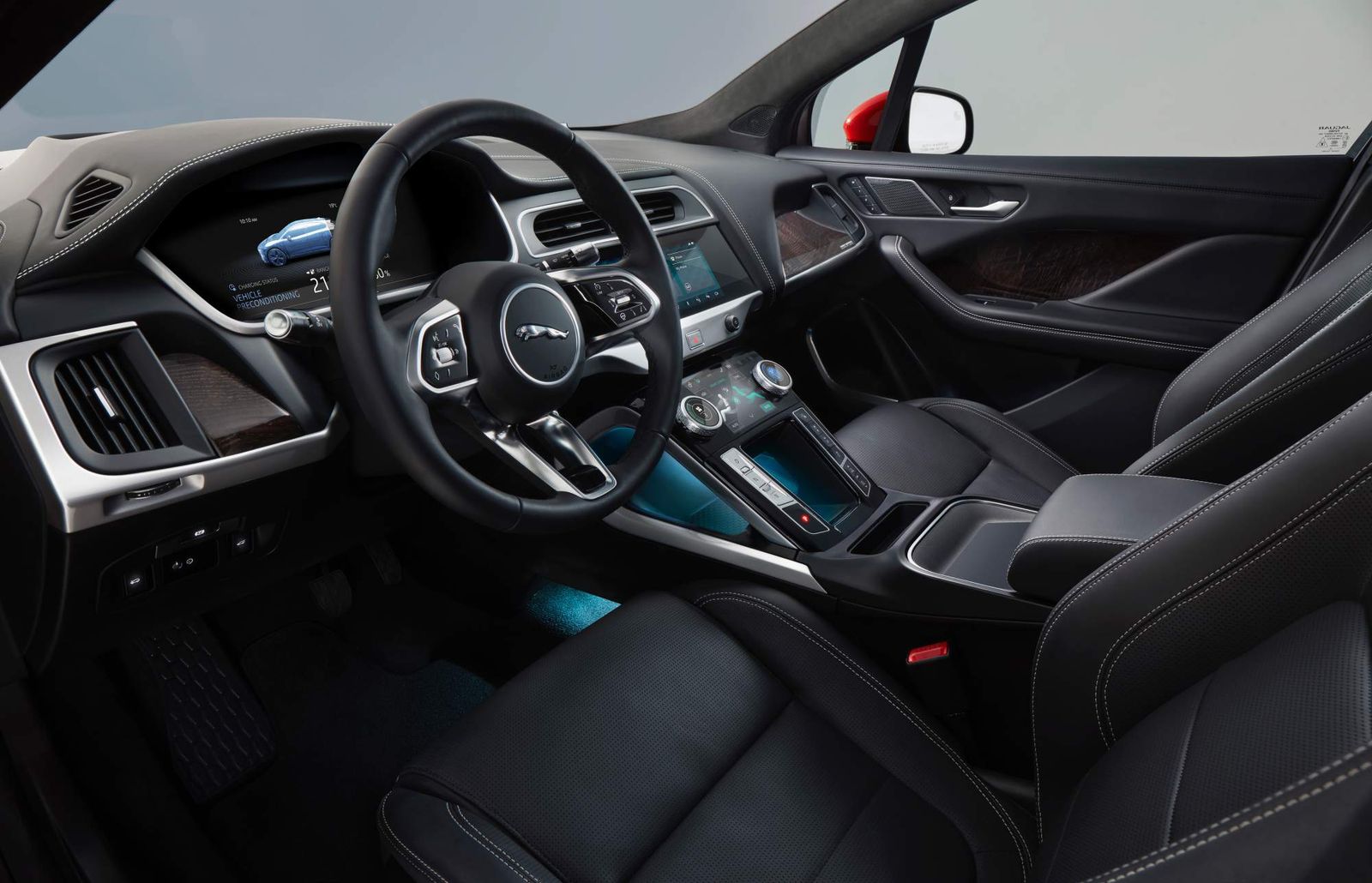 For the I-Pace, Jaguar opted for the Touch Pro Duo infotainment setup which brings together touchscreen displays, capacitive sensors and tactile physical controls. It's also compatible with Amazon Alexa. Similar to the EQC, the navigation system constantly scans the topography of the route as well as the adopted driving style and comes up with accurate info on real-time range and battery charging status.
On the safety front, the Mercedes-Benz EQC adopts a hefty suite of features, including the ability to follow the vehicle ahead in a tailback, active distance assist, rescue lane function, active brake assist, and blind spot assist, among other.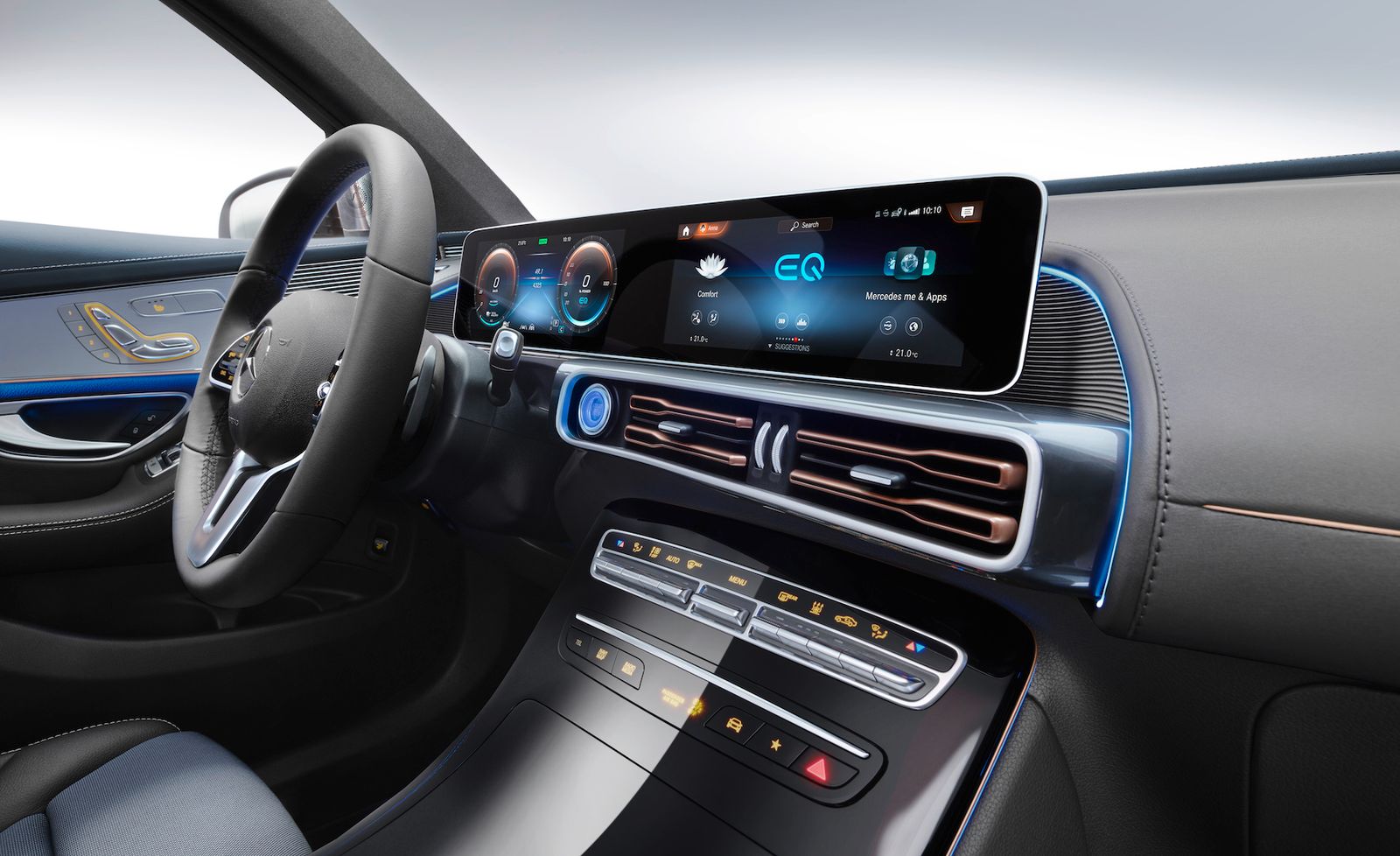 Its British-Indian counterpart relies on the likes of adaptive cruise control with steering assist, emergency braking, adaptive speed limiter and traffic sign recognition, lane keep assist, and driver condition monitor.
Interior
You'll probably want to use your brand new EQC for banal chores such as shopping. In this regard, Mercedes-Benz's EV offers 500 liters of cargo space, which falls behind the I-Pace's offering of 656 liters.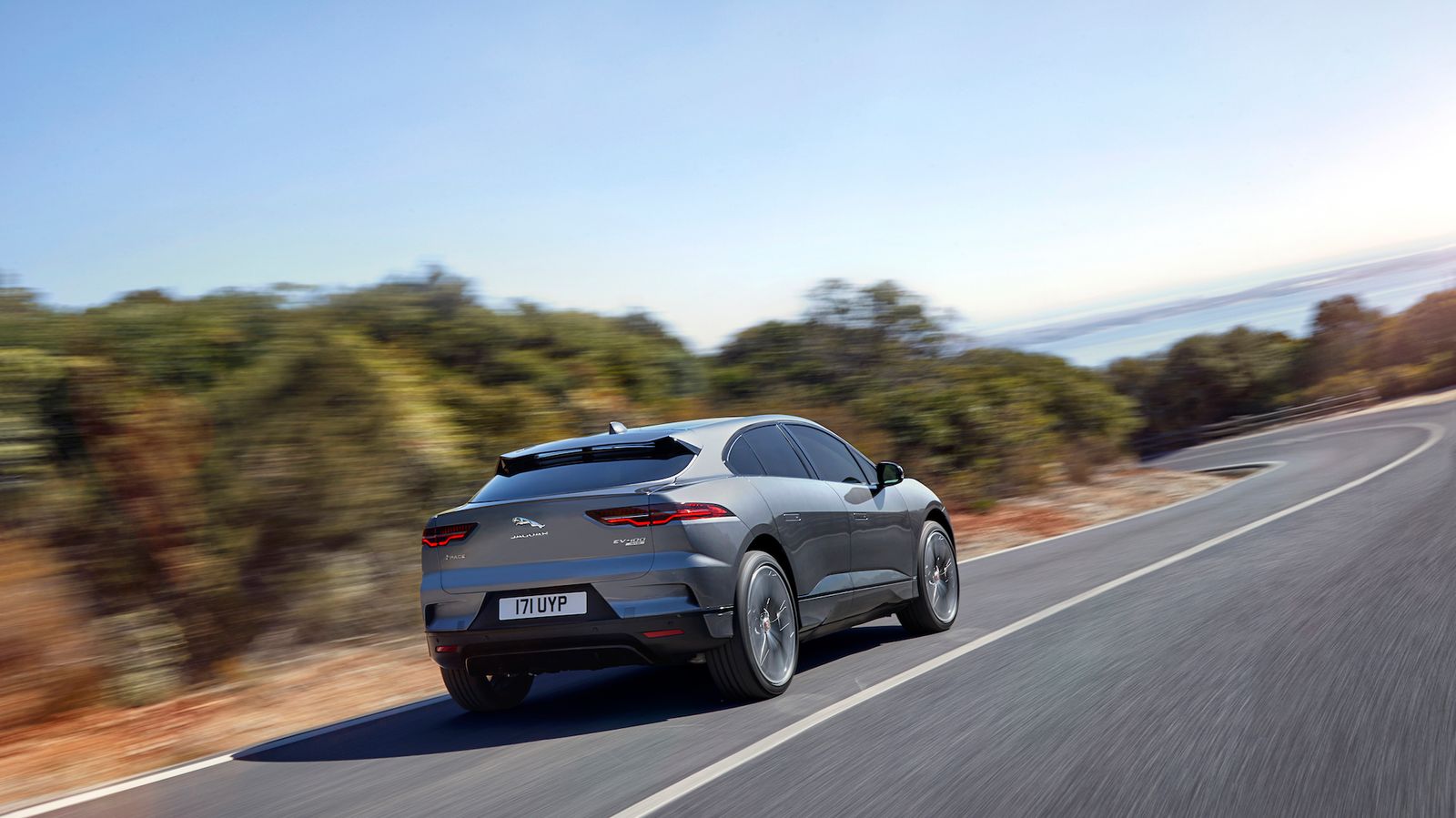 From the off, Jaguar has been praising the roominess of its I-Pace claiming that the lack of a traditional transmission tunnel was converted into a 10.5 l (cu-ft) central storage compartment while legroom stands at 890 mm (35 in), which is comparable to large SUVs.
As for the EQC, interior coordinates are scarce but give the all-electric crossover's dimensions, we should expect the same levels of legroom, headroom and the lot as inside the GLC, perhaps with more space for those sitting in the back thanks to the disappearance of the traditional transmission tunnel, as it's the case with the I-Pace.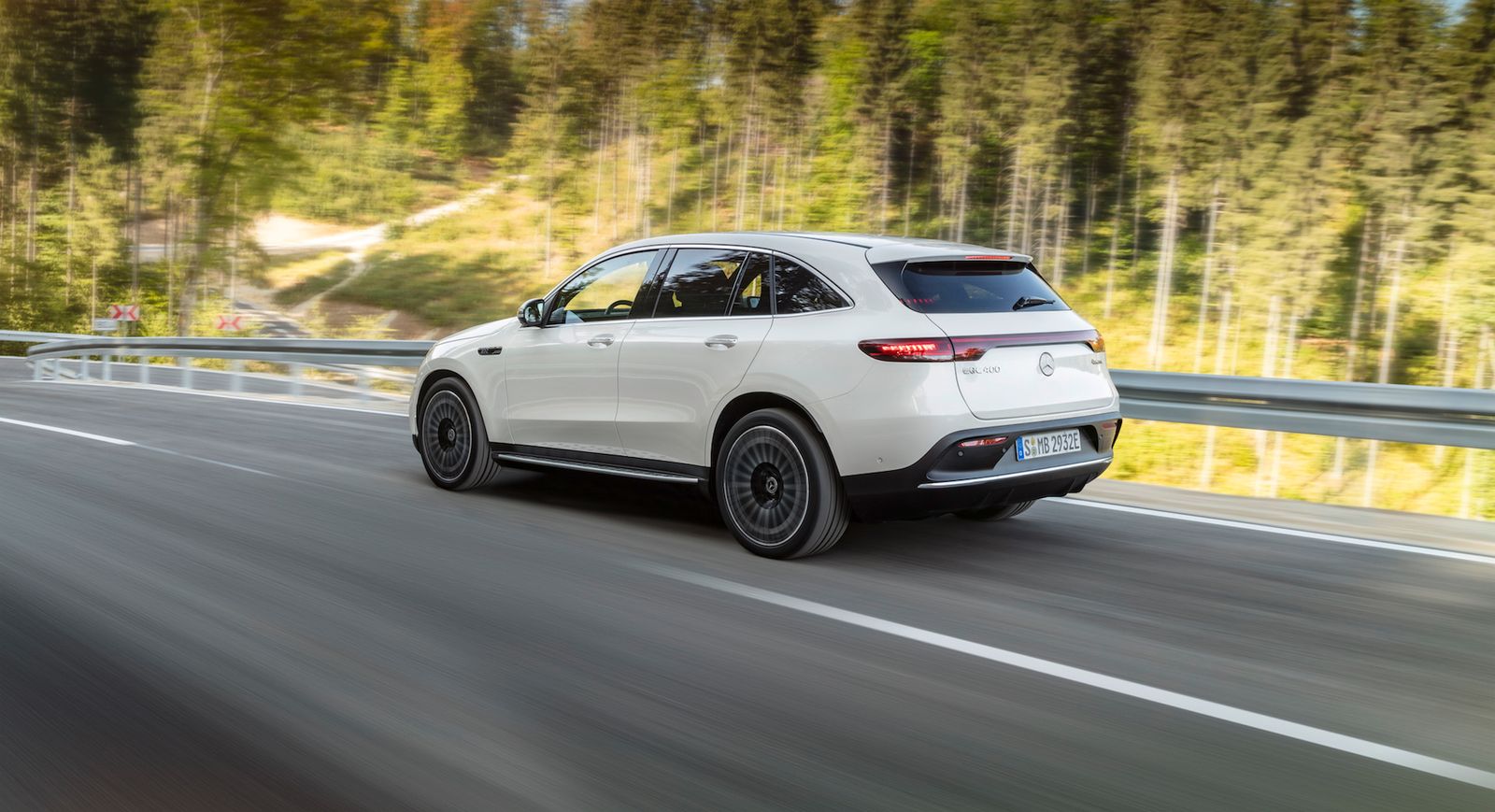 Last but not least, the Mercedes-Benz EQC price tag is yet to be announced, but the I-Pace can be had for €77,850 (in Germany) and $69,500 (in the US).
SEE MORE: Volvo's 360c autonomous concept wants you to fly less, be driven more