New 2019 Mercedes-Benz GLE: this is officially it!
Has that original ML C-pillar flavour we kind of dig
Right, so we've been through it all while waiting for the new Mercedes-Benz GLE to show its face on the internet, so we're glad Mercedes-Benz finally lifted the veils off the 2019 GLE.
Before we get to the point, when we said "through it all" we were really referring to spy pictures, unofficial renderings, heavily camouflaged prototypes provided for test drives, and a design sketch hinting and the model that should keep the BMW X5 on its toes.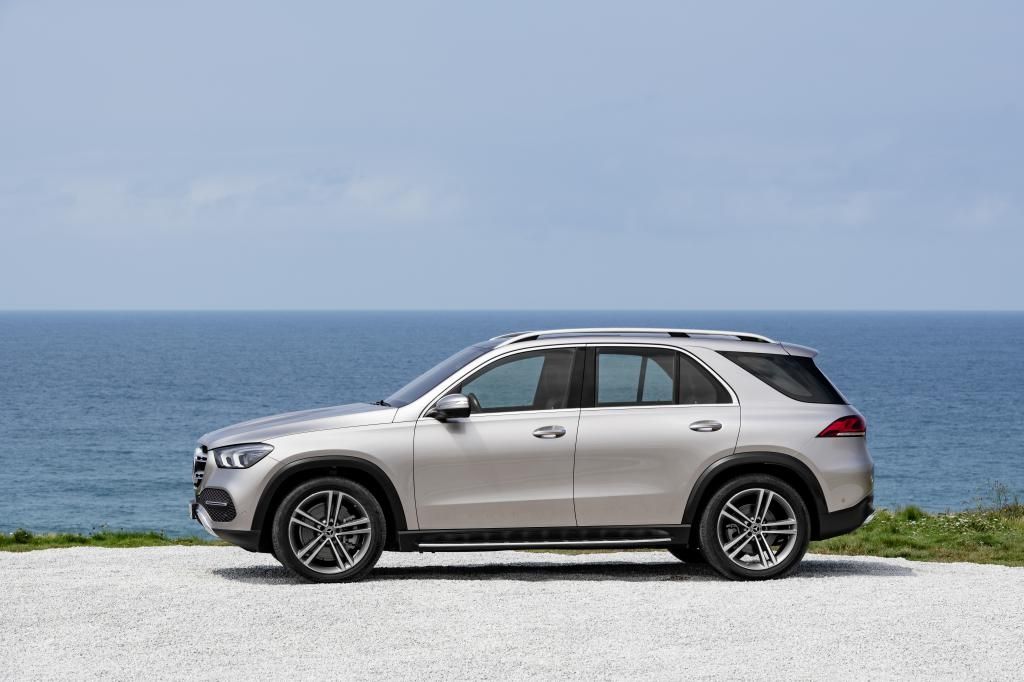 As usual, the exterior appearance is for you to judge, although we will say that we like how Mercedes-Benz's designers kept the ML-esque C-pillar virtually unchanged. Oh, and Mercedes-Benz says the new GLE has a aerodynamic coefficient of 0.29, which we guess comes as a natural trait especially when your cousin is the A-Class. As for the rest of the GLE's outer shell, discuss!
Interior
Size-wise, Mercedes-Benz literature tells us that the 2019 GLE features a longer wheelbase than its predecessor (2,995 mm, up by 80 mm), so the cabin should be roomier. We're also being told that "legroom in the second seat row has increased by 69 mm to 1,045 mm, while headroom also went up by 33 mm to 1,025 mm.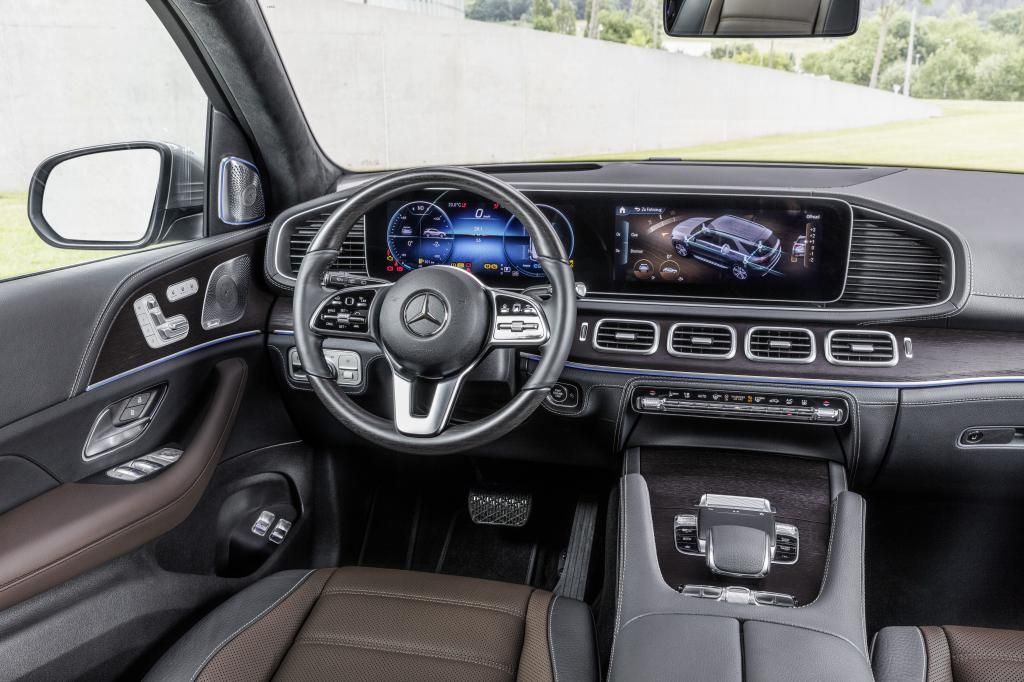 The new GLE can hold 825 liters worth of luggage but that value can be increased by folding down the rear seats, which will in turn clear up 2,055 liters of cargo space. Loading and unloading the trunk should happen swiftly thanks to the AIRMATIC suspension which lowers the car by 40 mm through the simple flip of a switch.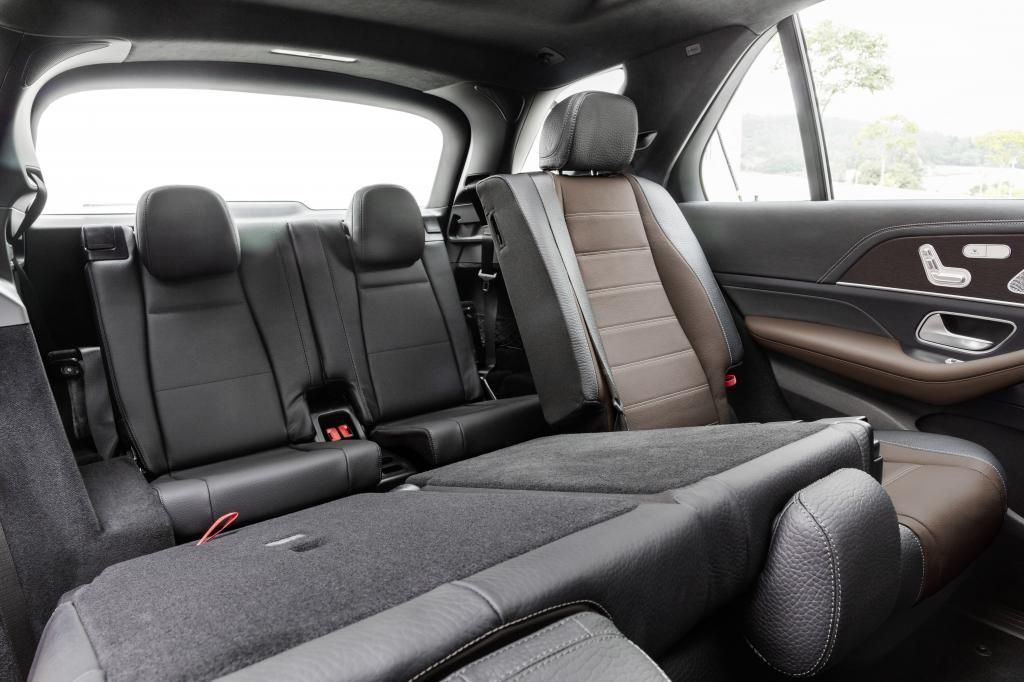 Last but not least, the second row of seats is electrically adjustable vis six settings and customers can even get a third row of seats (but will have to pay extra as this is an optional feature). Those sitting up front can also enjoy the ENERGIZING treatment, which brings together "musical and lighting moods plus a number of massage modes for a wide range of feel-good programmes."
Technology
What shall we start with? Right, the MBUX infotainment system. Mind you, this is an improved setup from the one which debuted on the new A-Class, says Mercedes, in the sense inside the GLE it relies on two 12.3-inch (31.2 cm) screens.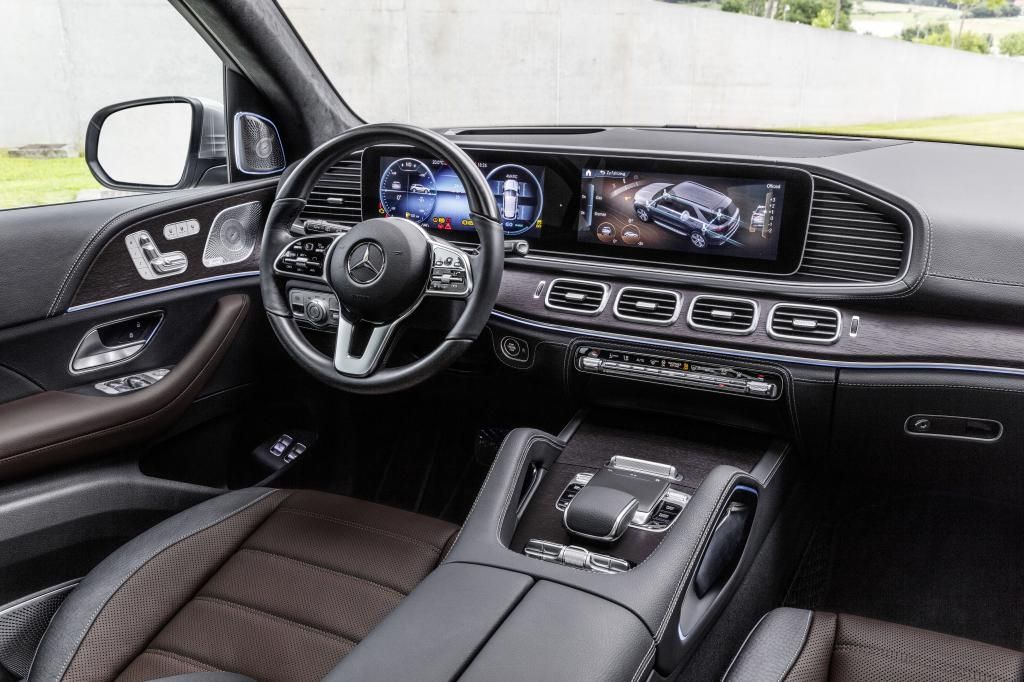 Moreover, the uses gets four presets that change the way MBUX displays relevant information: Modern Classic, Sport, Progressive, and Discreet.
Speaking of information, the GLE-tailored MBUX interface can show off-road driving modes, linear and lateral inclination, suspension level status, a full-screen map, and a range of apps including TIDAL in Europe and Kuwo or Baidu Wiki in China.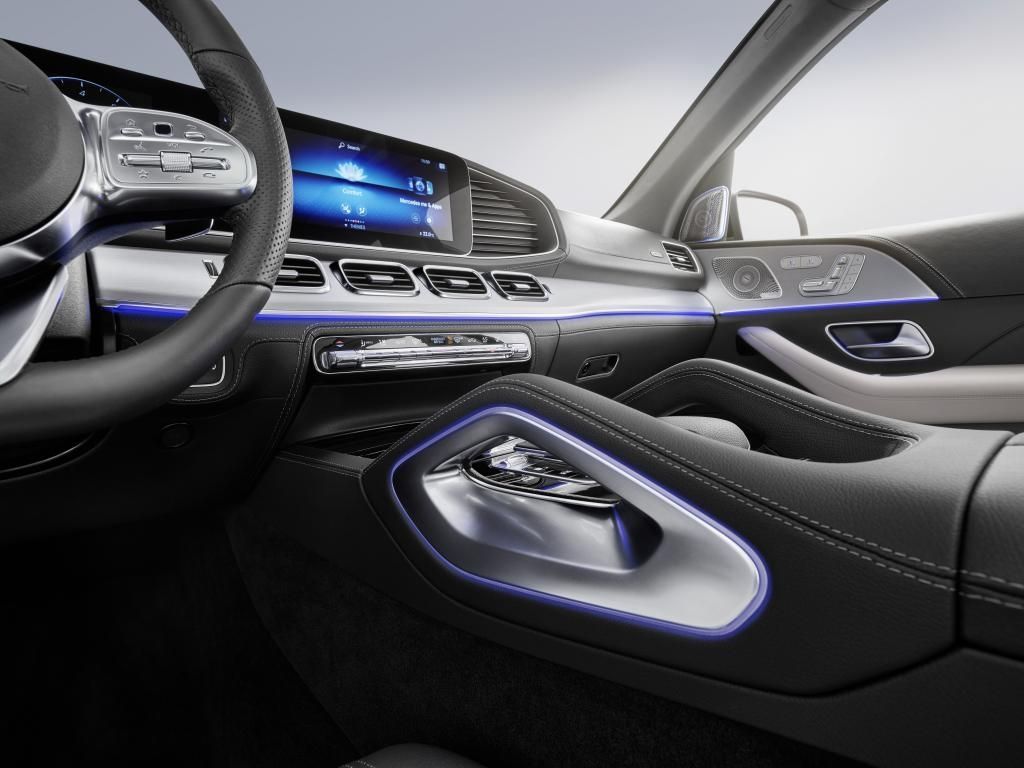 The MBUX setup is also complemented by a 720x240 head-up display projected straight onto the windscreen.
Powertrain
At launch, the new Mercedes-Benz GLE will only be available with a six-cylinder petrol engine that features EQ Boost technology. A plug-in hybrid is said to follow shortly.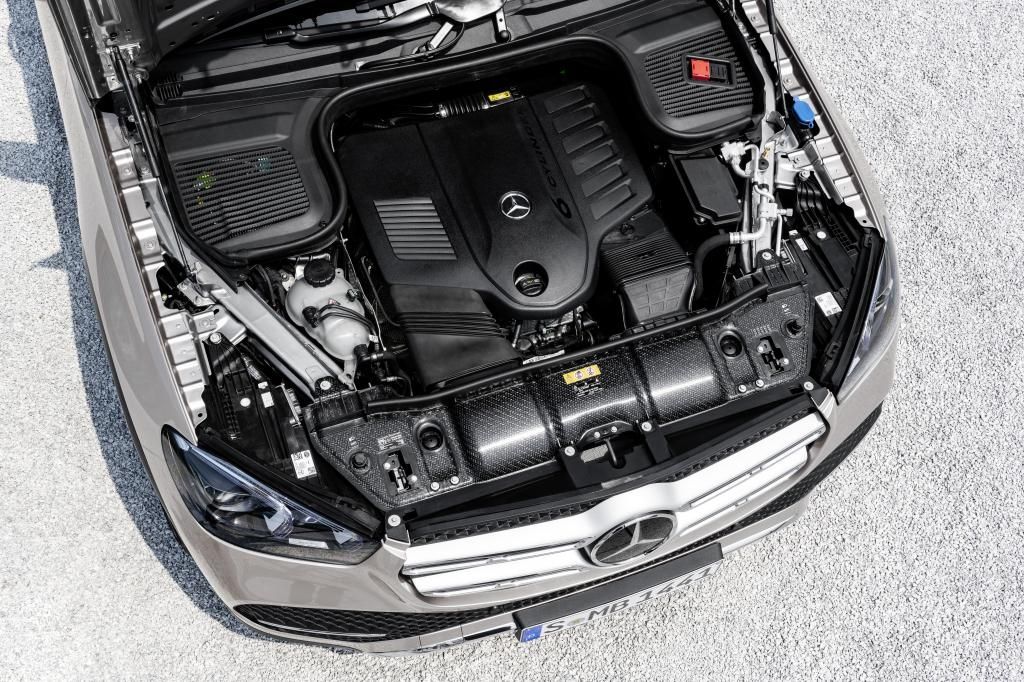 The six-cylinder, however, powers the Mercedes-Benz GLE 450 4MATIC and works in tandem with a 48 volt system that juices up the car's water pump and air conditioning compressor, as well as an integrated starter-generator.
Overall power output stands at 270 kW (367 hp) and 500 Nm (369 lb-ft) of torque, but the EQ Boost gimmick can provide some extra 16 kW (22 hp) over shorts periods of time.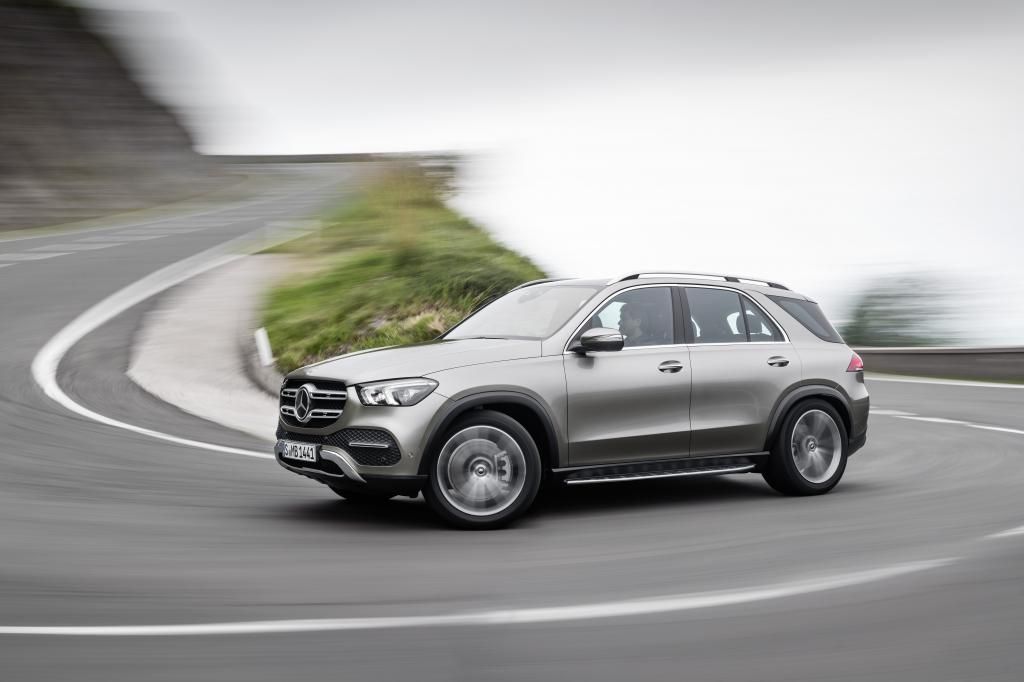 The 4MATIC setup is also present, splitting torque equally between the two axles when combined with a four-cylinder engine. For other variants - including the GLE 450 - a transfer case that features an electronically-controlled multi-disc clutch can flexibly vary torque from 0 to 100 percent between the two axles.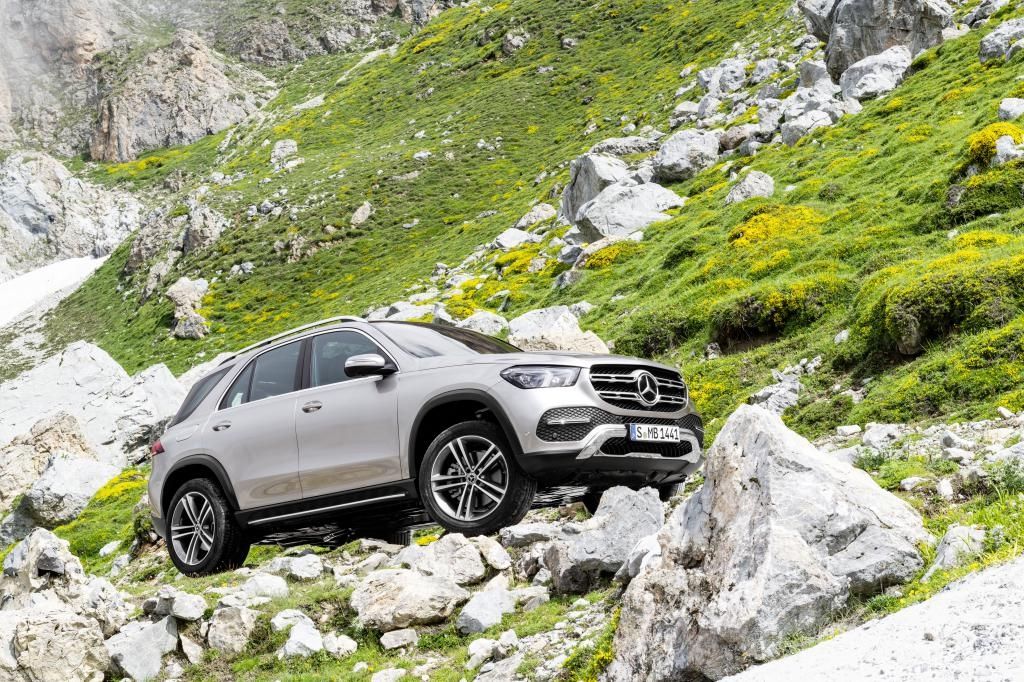 On demand, customers can specify the E-ACTIVE BODY CONTROL suspension that allows the springs and dampers to be individually controlled at each wheel. In essence, we're looking at an hydro-pneumatic setup that besides body roll, also deals with pitching and squatting.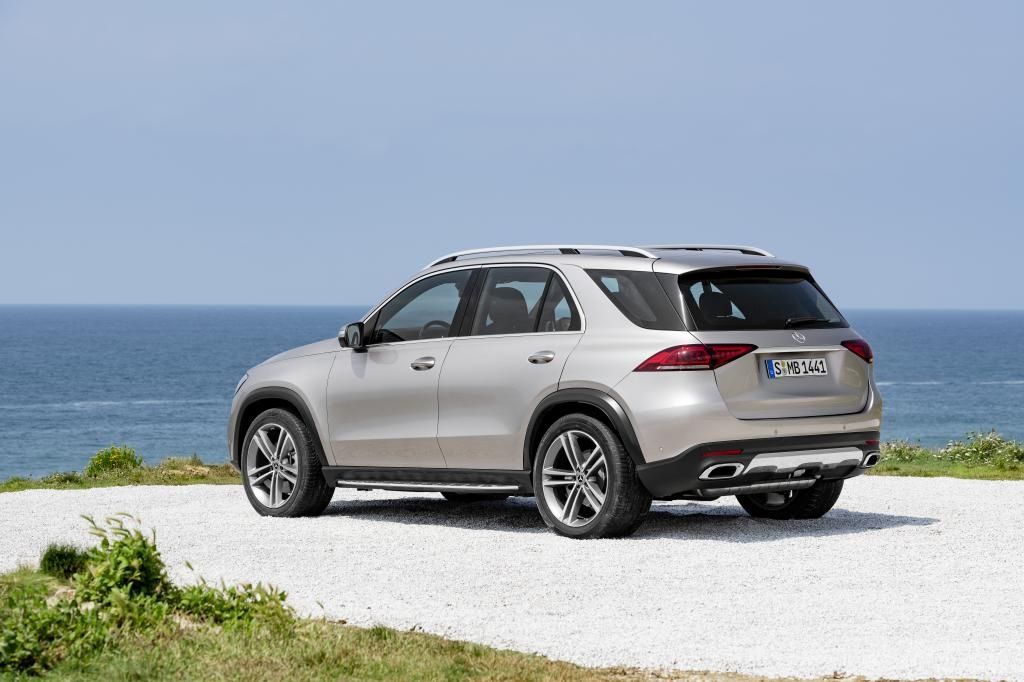 The new 2019 Mercedes-Benz GLE will make its public debut at the 2018 Paris Motor Show. Dealerships are expected to get the new GLE in early 2019 (Europe and the United States). Mercedes-Benz will assemble the new 2019 GLE on US soil, at its facility in Tuscaloosa, Alabama.
SEE MORE: That time when the Aston Martin DBS Superleggera met the Mercedes-AMG GT R