All-new 2019 Mercedes-Benz GLE prototype is happy to be reviewed
And it shows it by bouncing up and down thanks to the E-Active Body Control suspension
No, the next-generation Mercedes-Benz GLE won't feature a lowrider suspension, even though it certainly looks like it has one in the animated image below.
Mercedes-Benz has invited German automotive journalist Thomas Geiger to sample the all-new GLE SUV prototype during final validation testing ahead of the model's debut at the Paris Motor Show in October.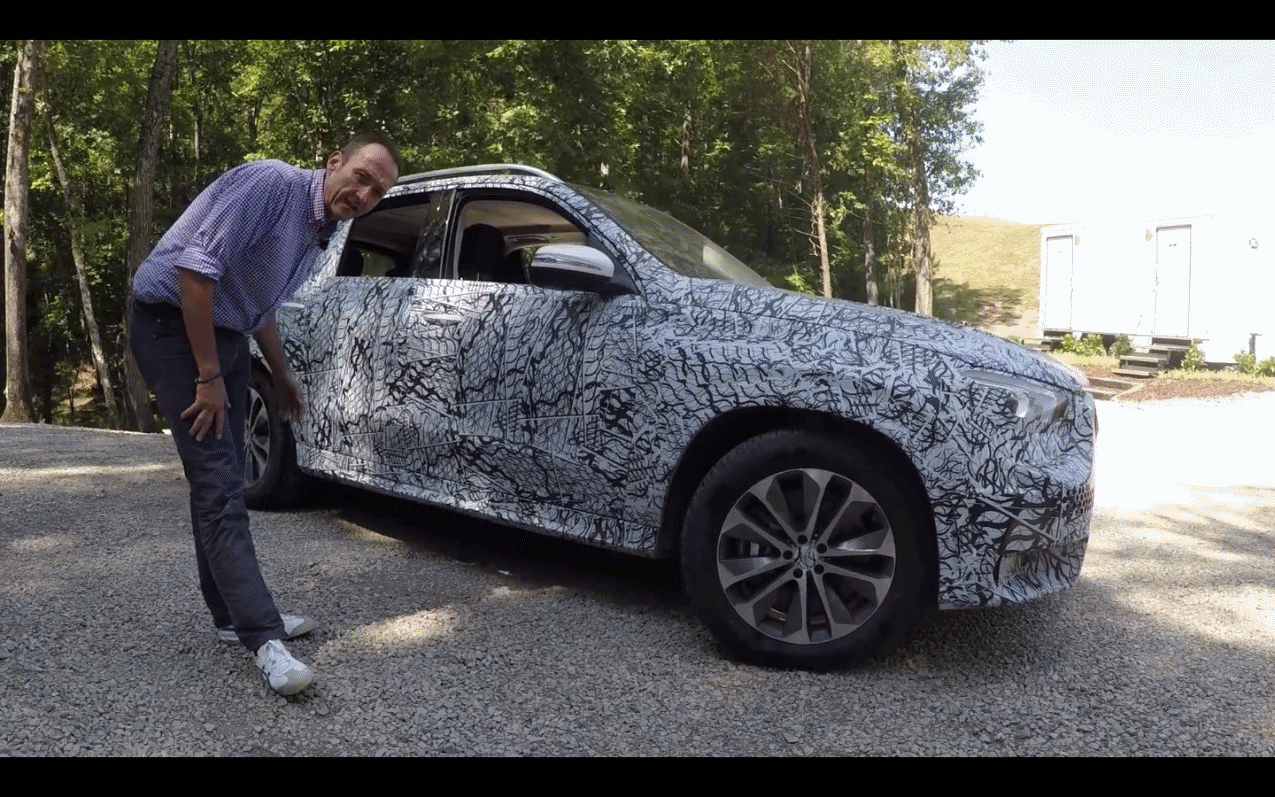 While the SUV wears a camouflage wrap on the outside and has a completely covered interior, we do get to learn some new things about it. First and foremost, what's up with that bouncy suspension? Well, it's an E-Active Body Control suspension that features hydraulic actuators on each wheel. The driver can individually activate each of the four accumulators to allow the SUV to get unstuck while off-road, pushing the body up or lowering it by about 100 mm.
However, if the driver continuously pushes the button, the 2019 GLE will start jumping around (almost) like a lowrider, as the video shows. It looks silly and we imagine that will be reviewers' favorite toy once the car launches.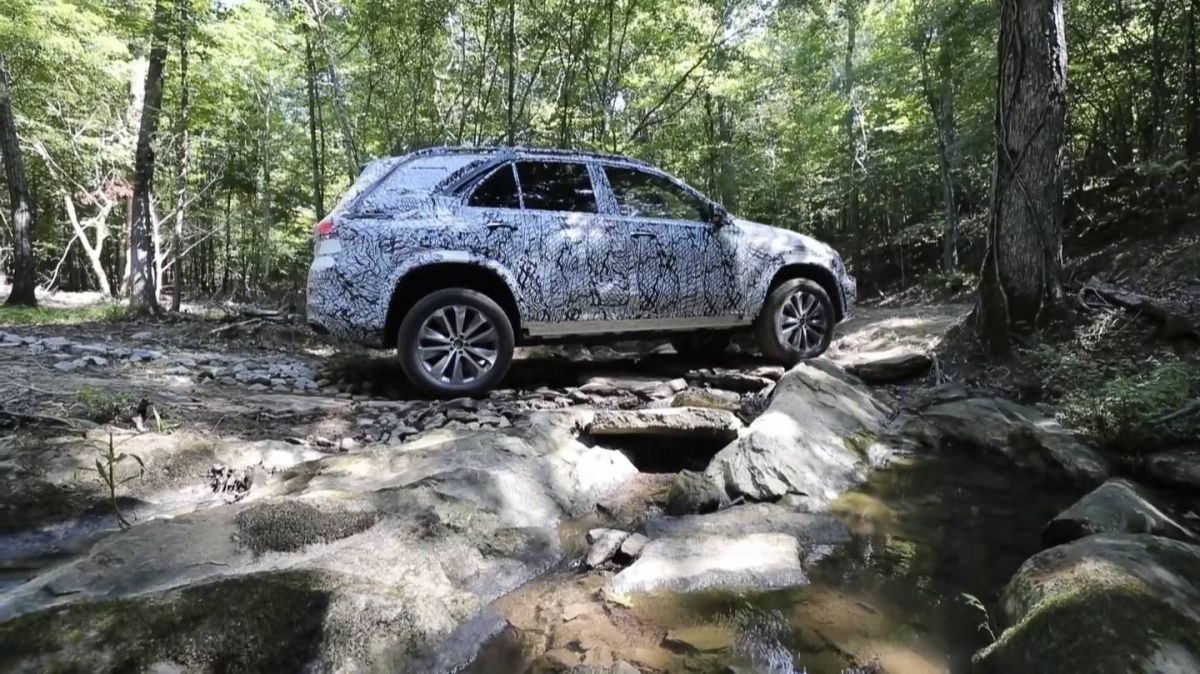 We also learn a bit about the engine lineup. At launch, the GLE will feature a 3.0-liter inline six cylinder gasoline engine with 380 hp and a 48-volt mild hybrid system. A 2.0-liter turbo-four with about 250 hp will be available as well in China and the U.S., joined later on by diesel engines for Europe. The 4.0-liter twin-turbo V8 will also be part of the lineup both as a range-topping "regular" model and as an AMG, while a plug-in hybrid is also planned.
Design-wise, expect the GLE to look like a larger GLC on the outside, while the dashboard will feature the new MBUX infotainment system. Since the 2019 GLE has an 100-mm longer wheelbase, it will offer more room for passengers — especially for those in the rear, as the video demonstrates. A seven-seat configuration will be available as an option for the first time.
READ MORE: Our review of the current Mercedes-Benz GLE 350d 4MATIC