Porsche is putting its money where its mouth is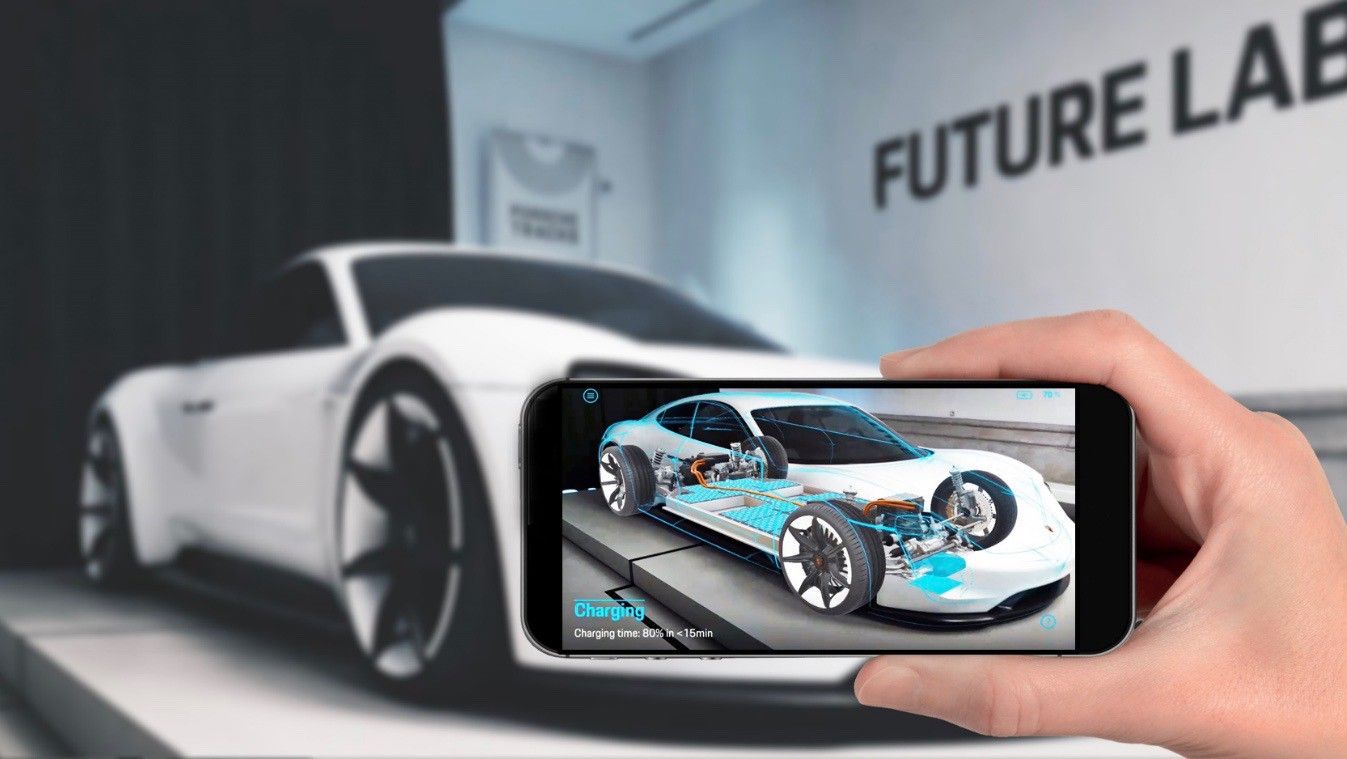 Porsche is ready to pour €6 billion into its electrification ambitions and the Mission E project will eat up around €500 million in R&D. Speaking of which, works are already underway, with the Mission E expected to arrive in 2020, and Porsche wanted us to know that.
So during the company's yearly financial report, Porsche sneaked a couple of photos that shows a pre-production model undergoing assembly work. From what we can tell, the road-going Mission E will drop the suicide doors, as spotted by Motor1.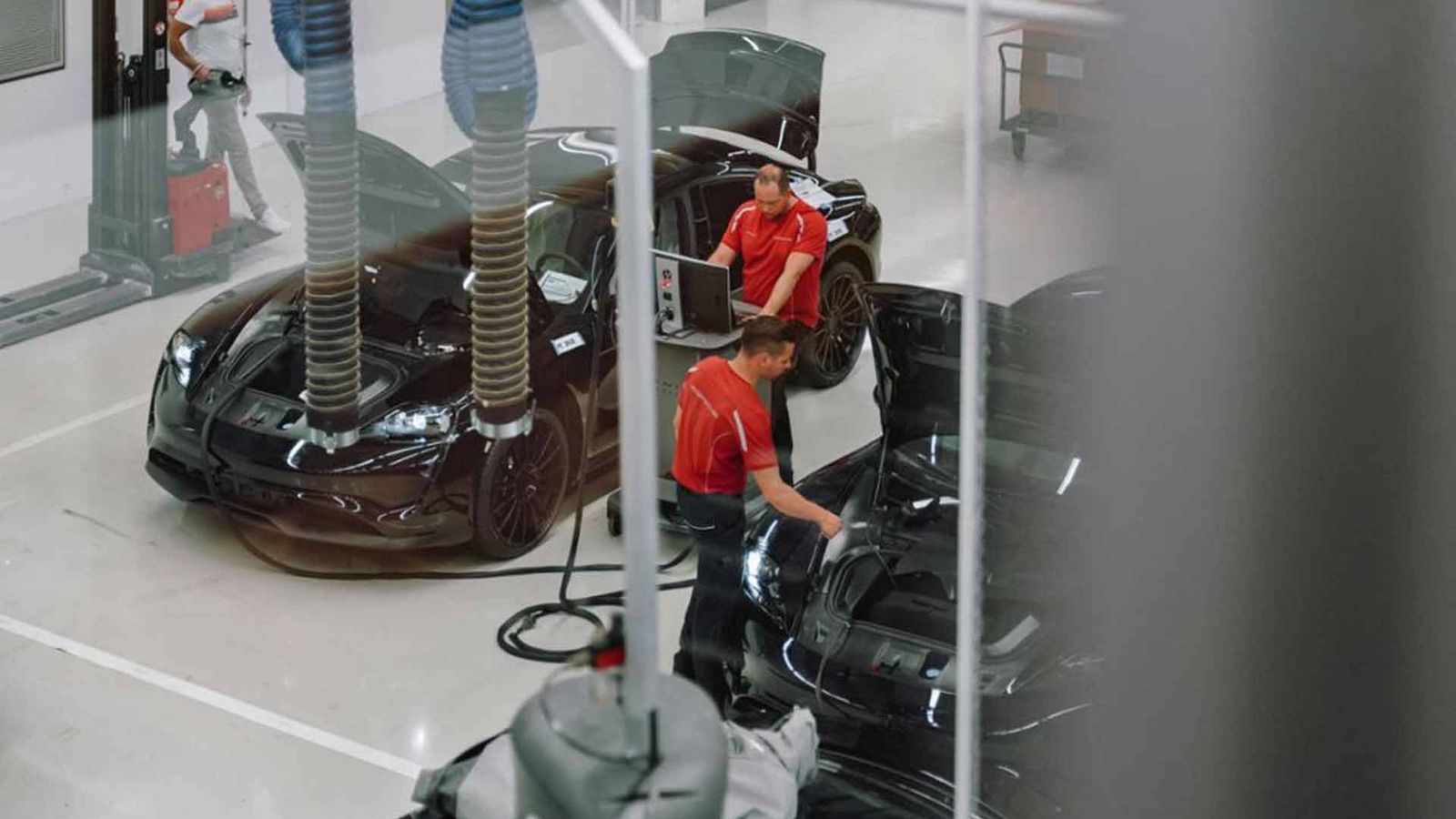 On the technical info topic, we can tell you – and these are figures coming from Porsche – that the Mission E will produce in excess of 600 hp (447 kW), enough to provide a 0-100 km/h (0-62 mph) sprint time of 3.5 seconds.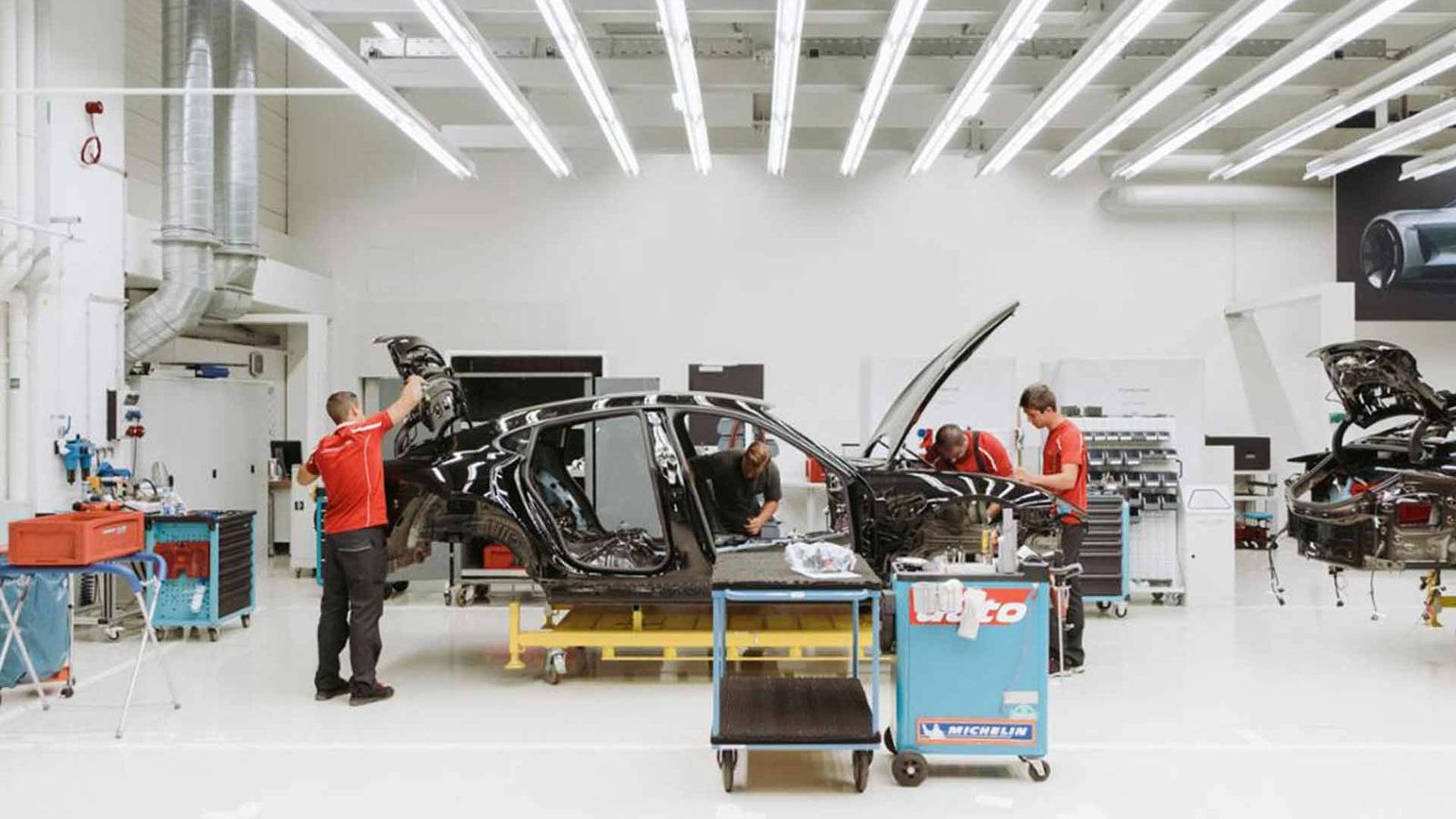 Those with range anxiety – is that still a thing – shouldn't fret because even though it's mainly performance-oriented, the Mission E will go for 500 km (311 miles) on a single charge. Another argument against range anxiety is Porsche's IONITY fast-charge European network poised to reach 400 stations by 2020, which would allow drivers to charged up their car's battery to 80% in less than 15 minutes.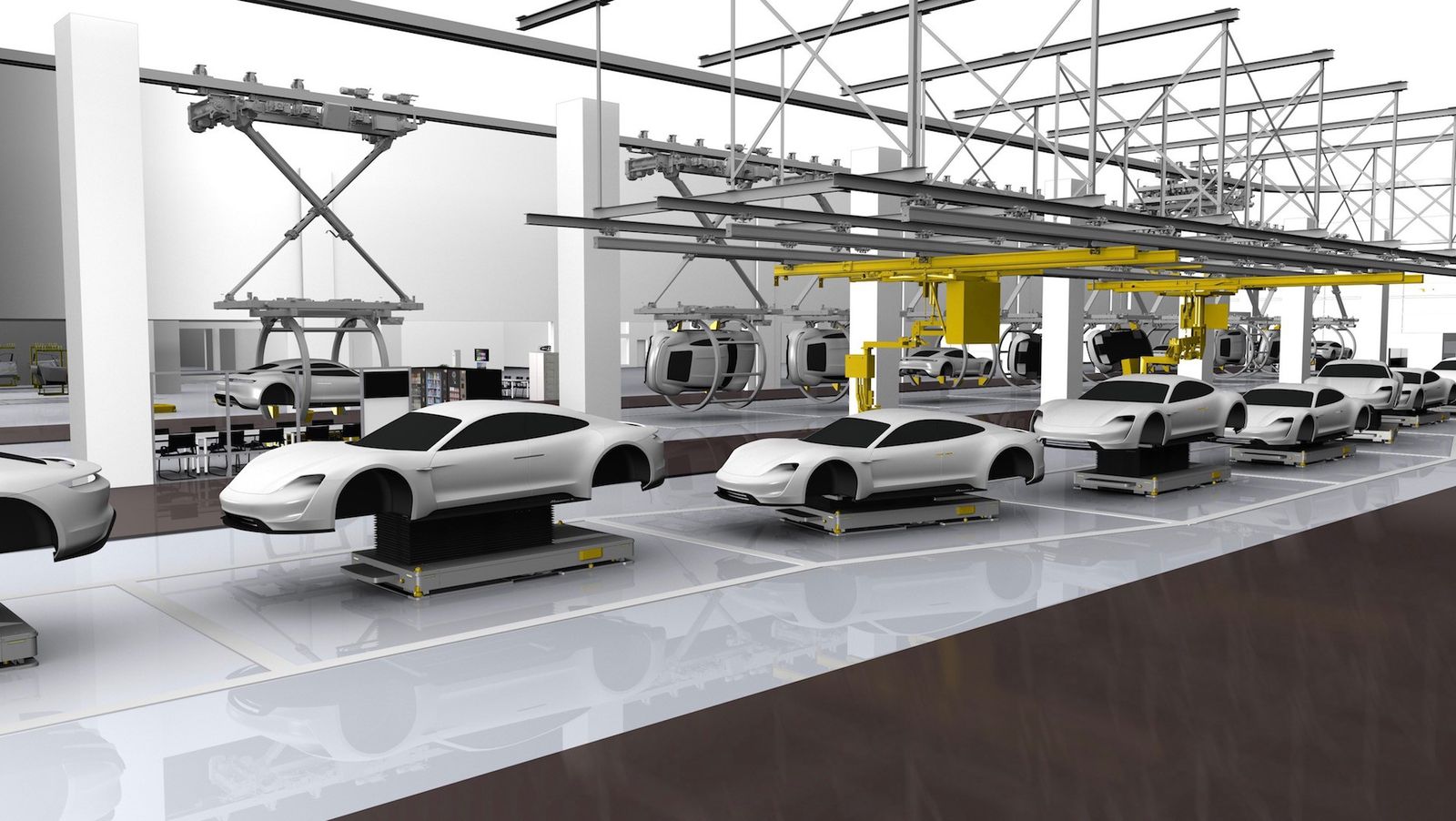 Previous reports also touched on the Mission E's price tag, with the mentioned figure being in the region of $85,000 in the United States and €90,700 in Germany and Europe.
READ MORE: Porsche Mission E Cross Turismo previews 2019 production electric crossover