By the looks of it, Skoda's upcoming hatchback will pack a hefty tech package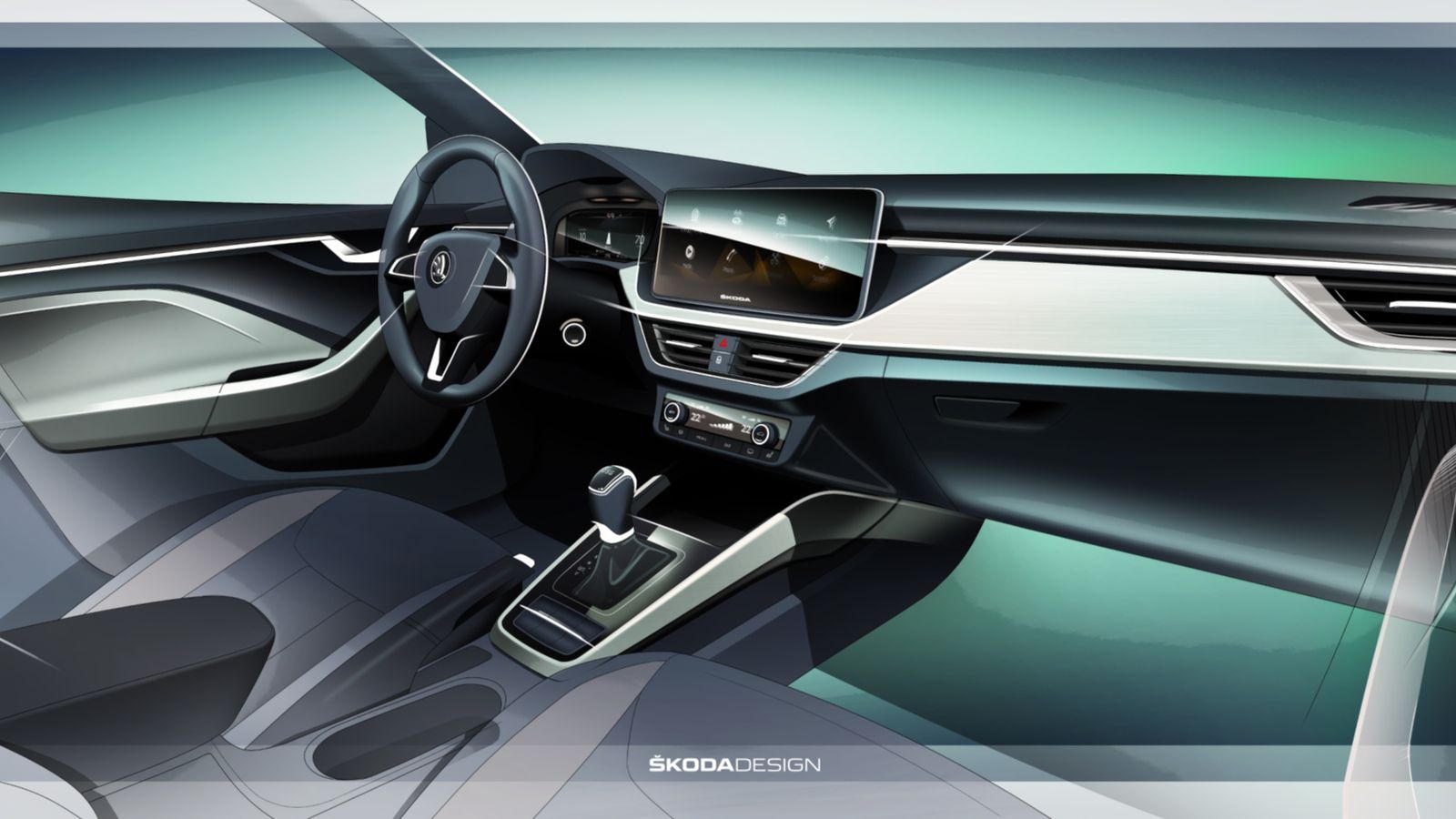 Skoda just published a studio sketch depicting the new Scala's cabin geography as well as new details about the upcoming hatchback.
Thanks to a design language pretty much dictated by the Skoda Vision RS concept, Skoda Scala is promising a modern cabin ambiance, top-shelf ergonomics and plenty of tech, including the ability to receive over-the-air software or map updates.
Skoda says the new Scala will rely on "the latest infotainment generation with a free-standing display positioned high up, in the driver's immediate field of vision."
Optionally, customers can pick the 10.25-inch Virtual Cockpit setup as well as different trims and premium materials, we're also told.
The likes of ambient lighting, contrasting stitches and Suedia microfibre upholstery combine with practicality – which is something Skoda does best. The new Scala, for example, sits on a 2,649 mm wheelbase which, says Skoda, accounts for 73 mm worth of knee room for those sitting in the back.
Rear headroom is rated at 982 mm and said to be the most generous in its class. Also a class leader is the hatchback's boot 467-liter boot, which can be extended by folding down the rear seats. This increases the overall storage space to 1,410 liters.
We'll see the new Skoda Scala in the metal come December 6, in Tel Aviv.
READ MORE: Skoda Kodiaq RS is a 236 hp sporty SUV for the masses