Official renderings reveal a better-looking 2019 VW Jetta
Fingers crossed the all-new model will look like this in the metal
Only about a month separates us from the world debut of the all-new 2019 Jetta sedan, and VW is using the time left to build hype for the successor of its best-selling model in the United States.
The German automaker has released a batch of design sketches that offer a pretty good idea of the looks customers can expect from the compact sedan when it goes on sale sometime in mid-2018.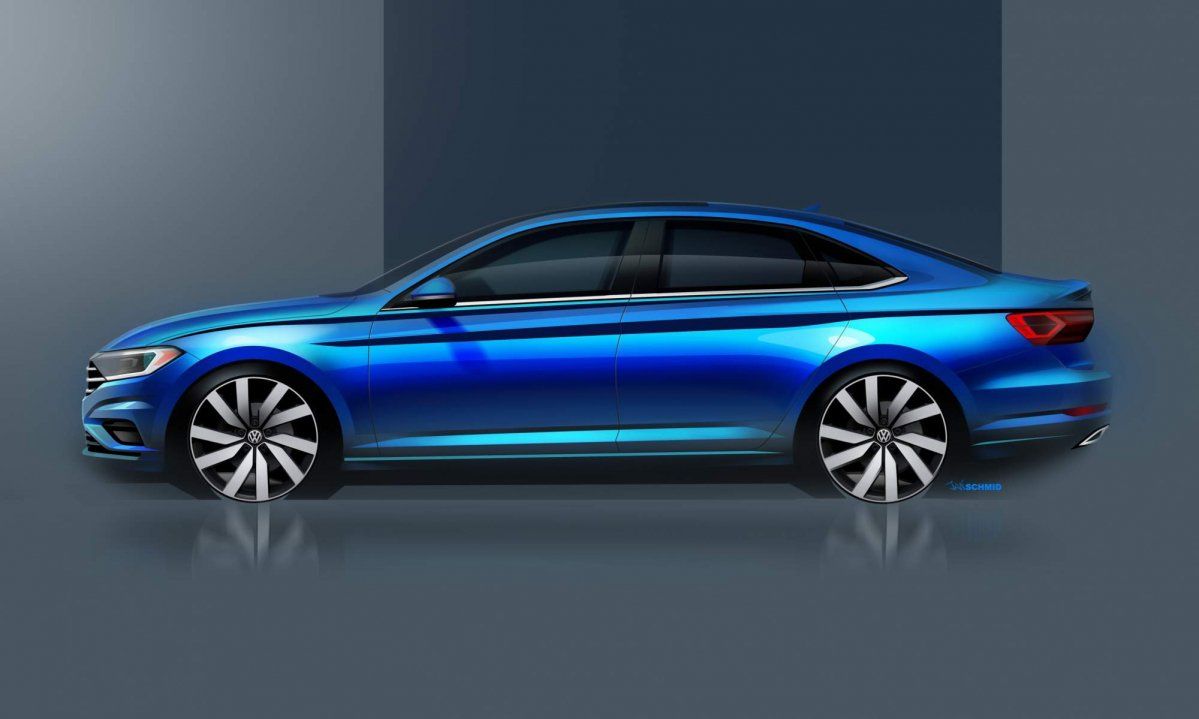 As you may already know, VW promised a more "emotional" design for the upcoming Jetta, and these sketches seem to support that statement — especially if you compare them to the current Jetta, which I think is the epitome of blandness in car design.
If the final product stays true to these sketches (something that doesn't often happen), the 2019 VW Jetta will feature a sleeker, more muscular profile than the current model. The front end is dominated by a broad hexagonal grille that blends with the headlights in a way that reminds of the Euro-spec VW Passat, while the glasshouse seems influenced by the Arteon.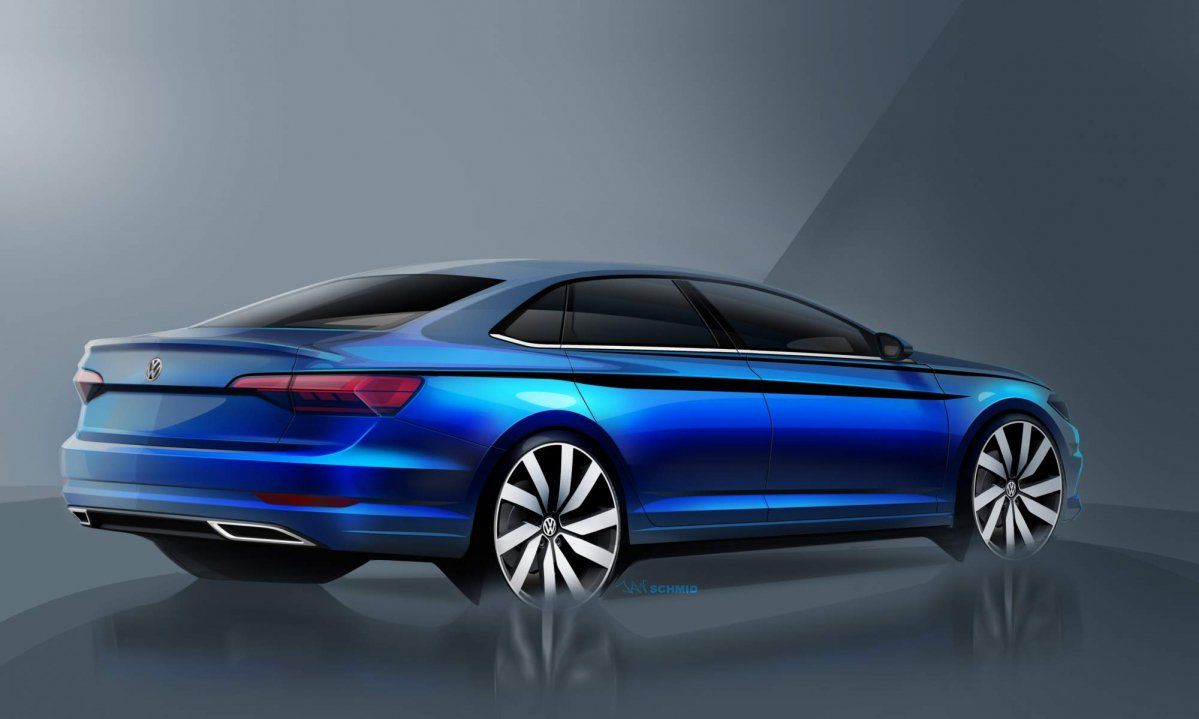 As for the rear end, the taillights and horizontal lines help the car look wider as well as more planted on the road.
VW has also released a design sketch of the interior, and it's refreshing because it shows a different layout to what we've seen in new models from the Volkswagen brand. The center console is oriented towards the driver and features a massive digital display on top that blends seamlessly with the Active Info Display. Improved quality should also be on the menu, as the company has promised.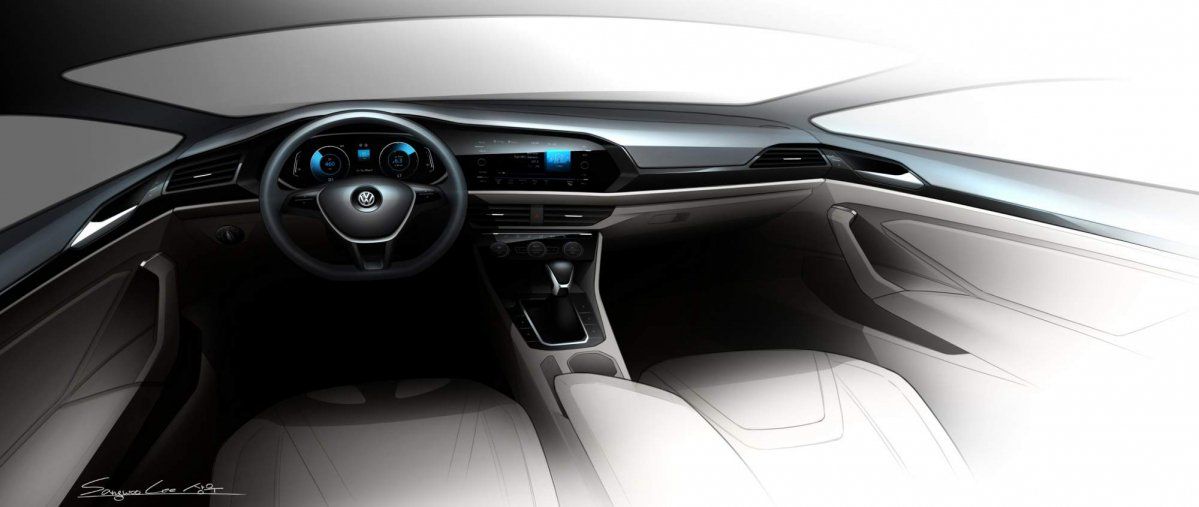 The 2019 Jetta will be longer and roomier than the current model, thanks to the adoption of the famed MQB platform. It will feature the latest TSI turbocharged gasoline engines, including an updated 1.4-liter unit, as well as a new eight-speed automatic transmission. A manual transmission will be offered from launch, with a GLI version to arrive a year after launch. In Europe, the Jetta will also come with TDI turbodiesel engines.
If you find the Jetta too big, you should know VW now has a Polo-based Virtus sedan in its stable — but it's only available in South America.