It combines an Aston Martin Vantage-inspired color and an interior featuring the same leather as Lamborghinis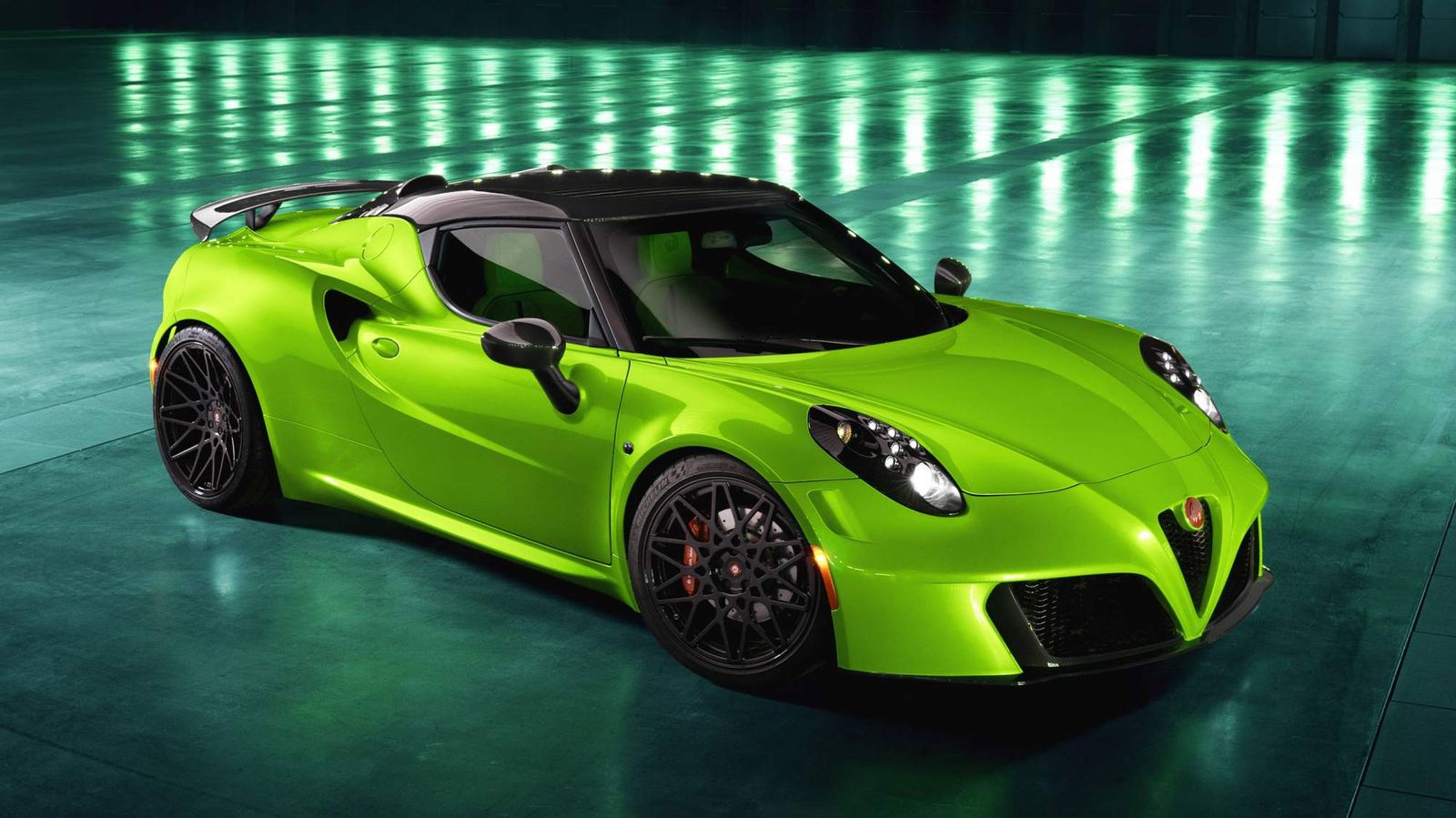 The Alfa Romeo 4C has everything a car needs to stand out in the crowd: an iconic badge, supercar looks inspired by the 8C Competizione, supercar construction (carbon fiber chassis and mid-mounted engine), and rear-wheel drive.
For some reason, though, some customers aren't satisfied with the personalization options Alfa Romeo offers for its lightweight sports car and go to tuning companies.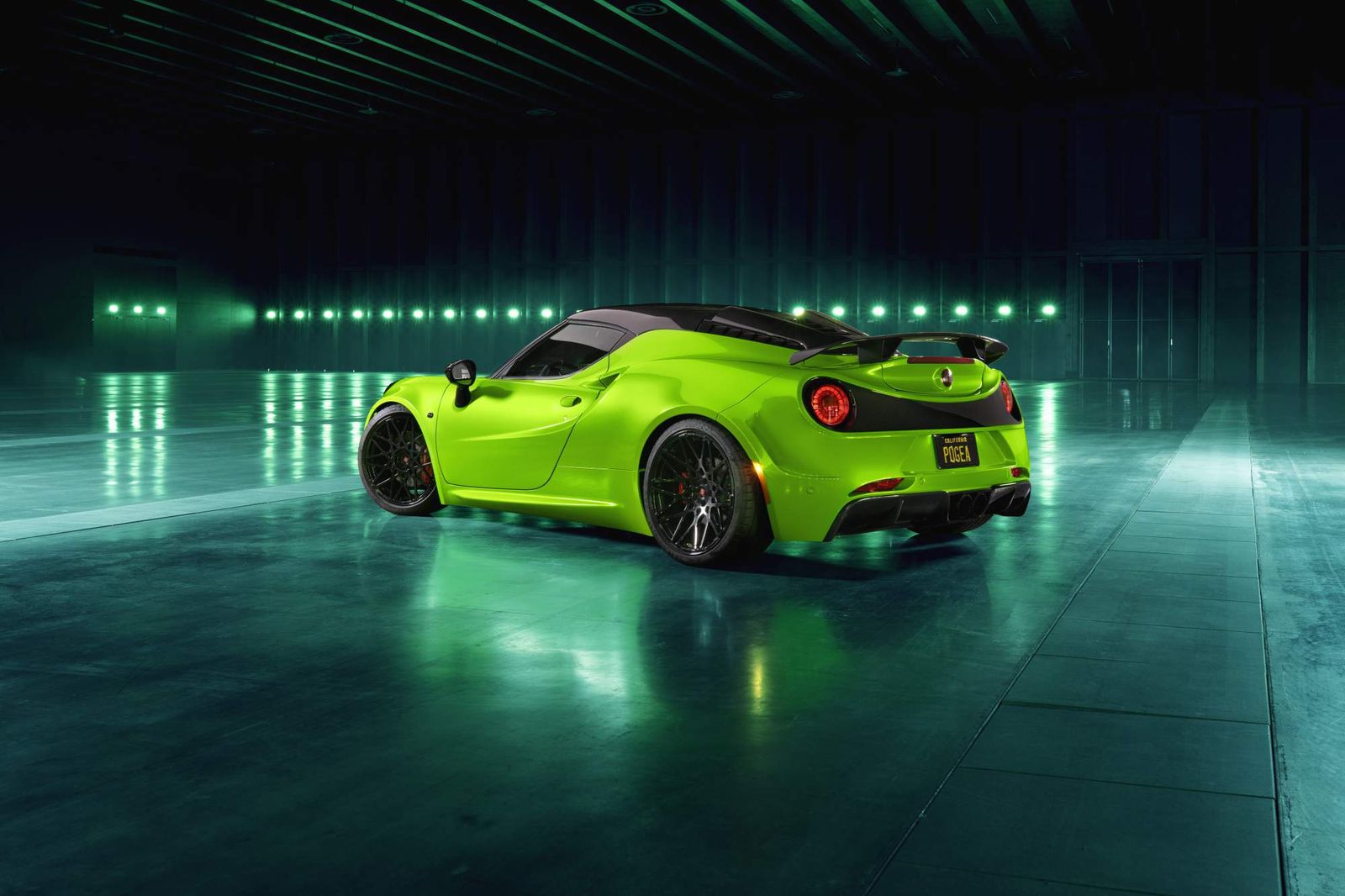 When it comes to custom projects based on the Alfa 4C, Pogea Racing is one of the most active companies out there — it was actually the first aftermarket specialist to release a 4C tuning project, back in 2013.
[NativeAd]
The tuner has rolled out many similar projects since then, but the latest one they've just released is by far the most flashy. It's called the Centurion 007 Green Arrow, and it was commissioned by a customer who already had the Pogea Racing-tuned 4C Centurion in white.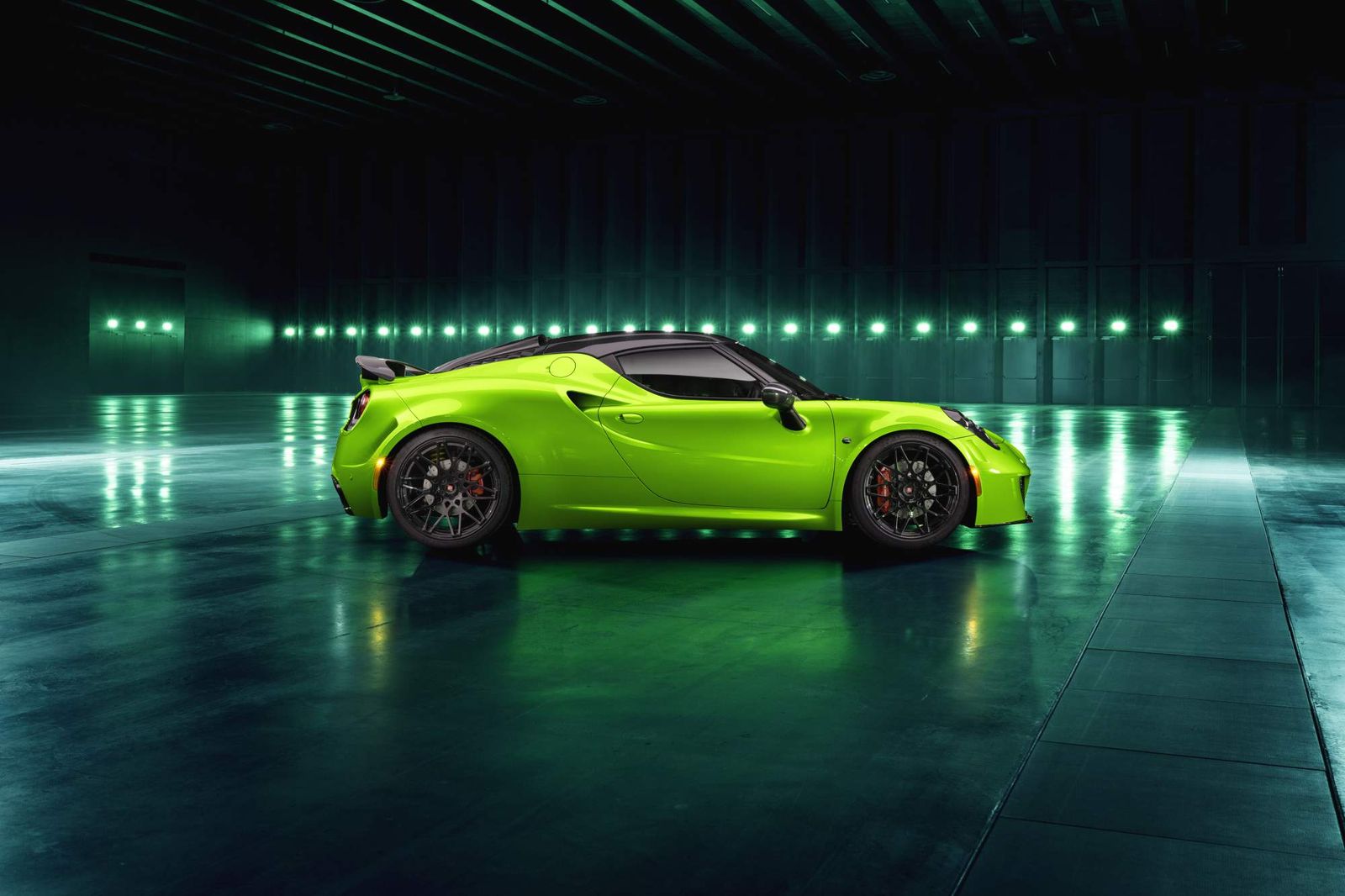 Since the owner thought the car needed a more striking color to stand out, he made the decision to bring the car over to Pogea Racing again. The tuner then had CDC-International apply a four-layer coat of Glasurit paint in a green formula inspired by the launch color of the all-new Aston Martin Vantage.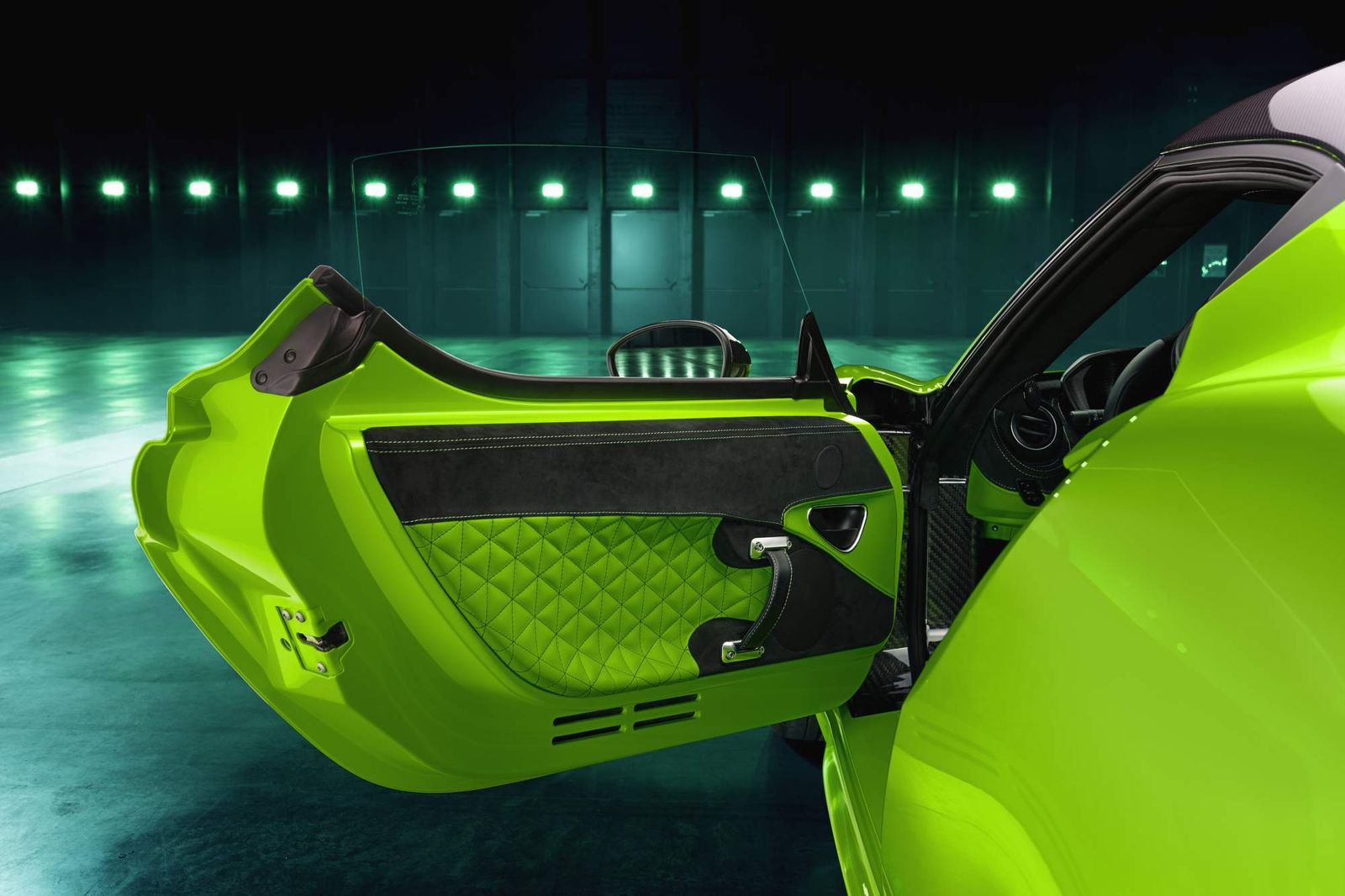 Pogea Racing then added "layers and layers of pearls" to arrive at the electric green shade you see in the photo gallery. There was just one problem: the car had a red interior that didn't match the exterior's new paint. With the help of Speedfire Design, the tuner gave the 4C a striking Alcantara and Lamborghini leather green interior that the tuner itself admits "is either an eye catcher or makes you wanna puke."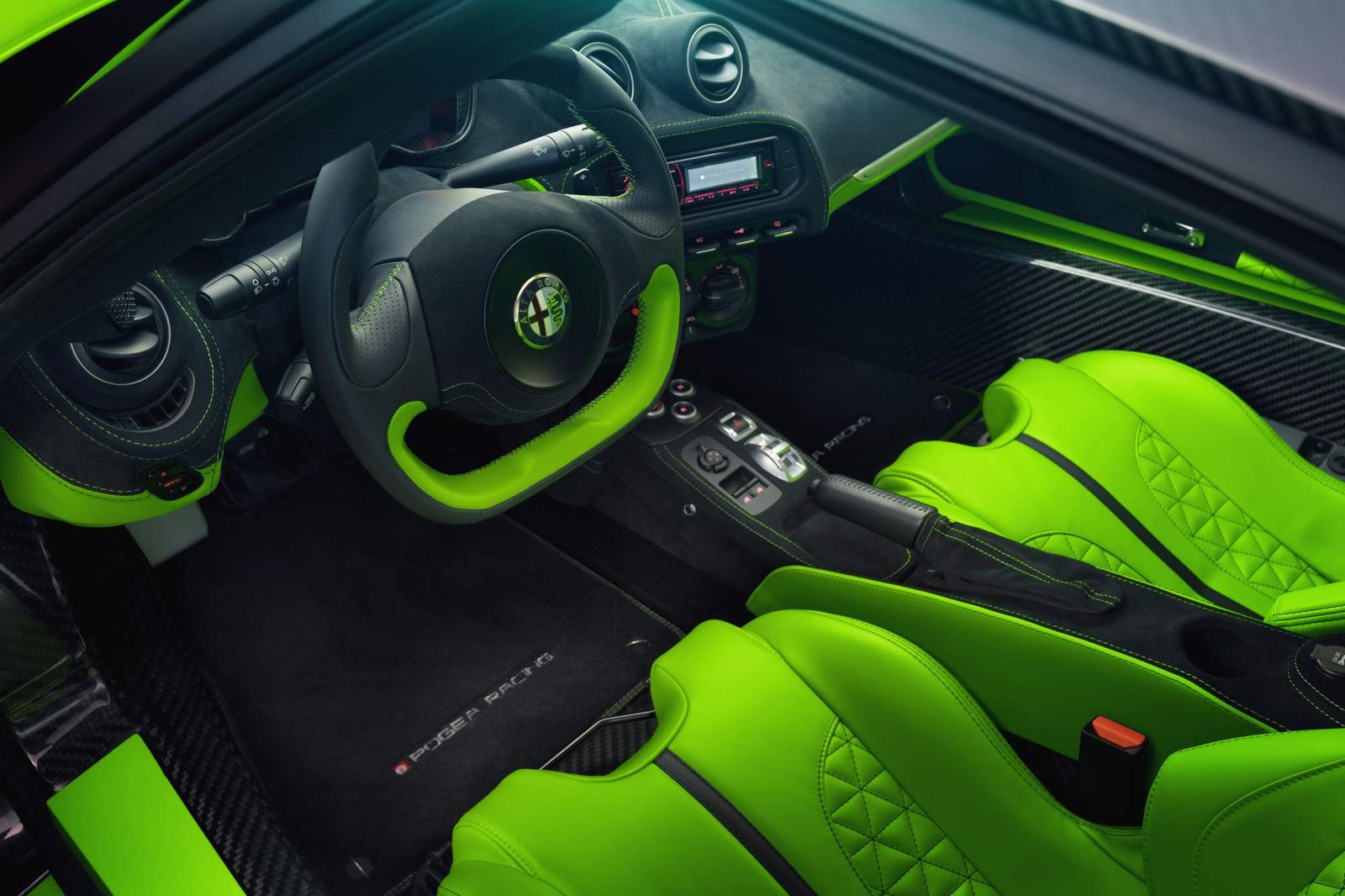 One thing is certain, though: this very green Alfa Romeo 4C won't go unnoticed, which is what its owner wanted in the first place.
Besides the striking exterior and interior treatments, the Centurion 007 Green Arrow features full carbon body elements, a power kit that takes the 1.75-liter turbocharged four-cylinder engine to 337 metric horsepower (332 bhp) and 465 Nm (343 lb-ft) of torque, as well as a KW suspension V23 by Pogea matched with Xcut forged wheels available in 18- or 19-inch sizes.
READ MORE: Italian coachbuilder works its magic on another Alfa Romeo 4C