Very tight we might say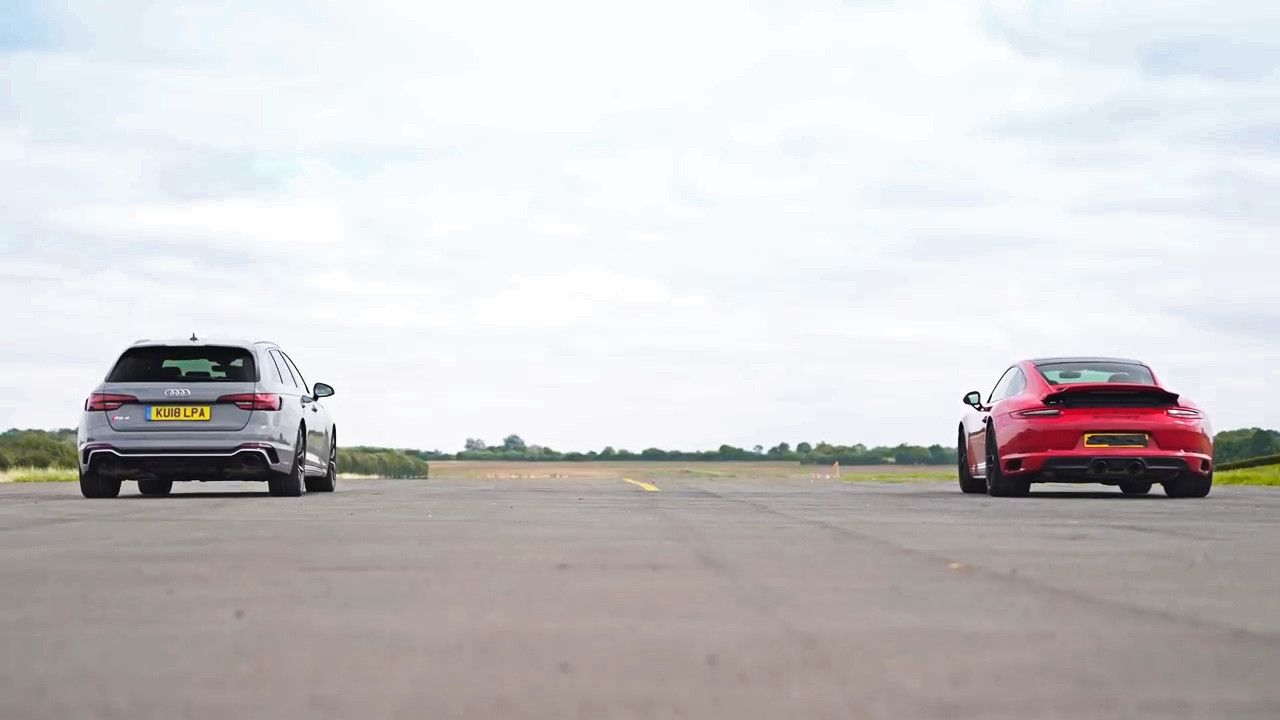 Both the Porsche 911 GTS and the Audi RS4 rely on six-cylinder engines, with the mention that the RS4's uses a V cylinder arrangement. They also share similar power outputs, so who do you think is going to win?
We're not disclosing that just yet. Instead, we'll run you through the specs. The 911 GTS' flat-six displaces 3 liters while the Audi RS4 uses a 2.9-liter unit.
Moreover, both engines are fitted with two turbochargers and churn out 450 hp. The only difference is that the RS4 pushes 600 Nm of torque while the GTS falls a tad short with 550 Nm of twist.
They're also both automatic – the Audi is fitted with an eight-speed gearbox while the Porsche uses a seven-speed gearbox that's imbued with a very potent launch control function. That's an advantage worth having in a drag race, especially if you happen to put power down solely through the rear wheels.
Nevertheless, the RS4 tries to make up for that thanks to Audi's quattro all-wheel drive setup.
So, who will edge out carwow's neck-and-neck duel?
SEE MORE: New Porsche 911 (992) comes before our eyes virtually undisguised