That aside, an official unveiling might be just around the corner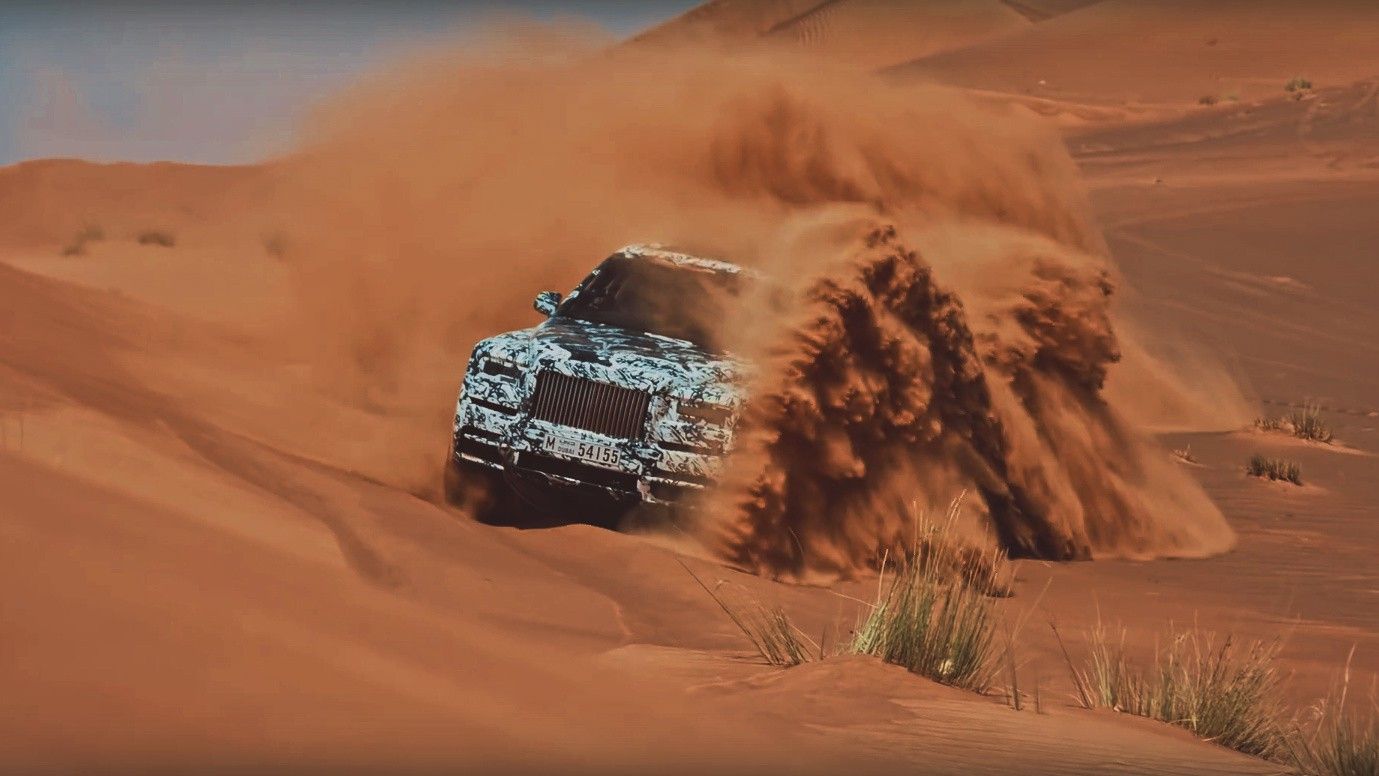 Because nobody, but absolutely nobody will take their Cullinan SUV one inch outside the road, just like it's the case with the likes of Bentley Bentayga and Lamborghini Urus.
Sure, RR's first-ever SUV looks capable of torturing a couple of sand dunes, but we all know very well that won't happen in real life and the Cullinan is expected to sit nicely in front of the opera and let the Spirit of Ecstasy do the talking.
Previous reports suggested Rolls-Royce was taking steps to launch the Cullinan towards the end of 2018 which quite plausible at this point, with a potential reveal on French soil at the 2018 Paris Motor Show fitting the timeframe nicely.
Testing under cold weather and on rough surfaces is last year's news so a debut could be in sight in the following months or so and the video's description does say "the final challenge," so maybe this was RR's way of wrapping up the pre-production testing and tweaking.
When it finally meets the audience, the Rolls-Royce Cullinan HSV (mind you, its makers are ditching the SUV status in favor of HSV, which comes from High-Sided Vehicle) would spawn around 2,000 units per year at around $300,000 each. Assembly is to be carried out at Rolls-Royce's Goodwood plant in West Sussex, England.
In the meantime, head below and see what the Cullinan can do when left along among the sand dunes.
READ MORE: How do you rate Spofec's take on the Rolls-Royce Dawn?