This one brings a whole new meaning to David vs. Goliath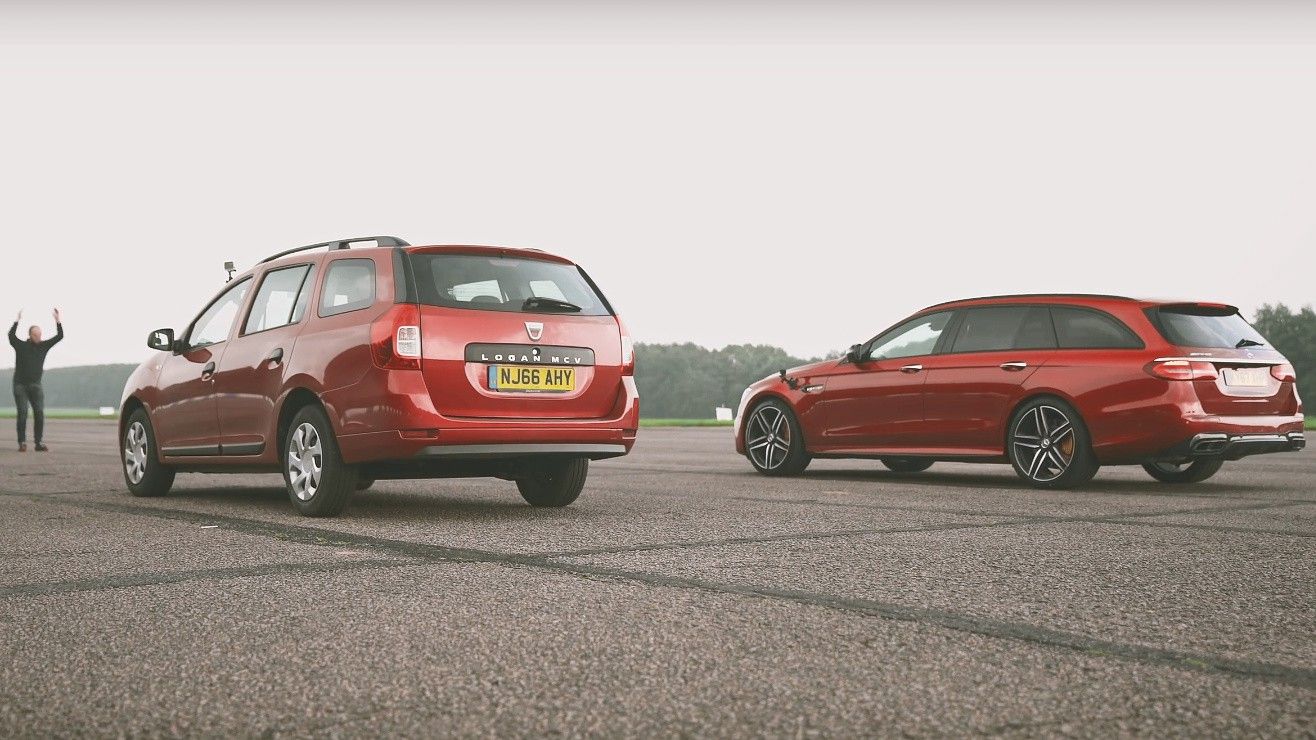 While we constantly scout the internet for drag races, we're usually looking to pick a particular type of video – high on horsepower, packed with performance models or low-slung supercars. But this one, well, we just had to bring it to your attention.
We've seen what the Merc-AMG E 63 S is capable of in a duel against the likes of Tesla Model S, BMW M760Li and Audi RS6. It even mocked the Porsche Panamera Turbo, so we're asking: how does it fare against the humble Dacia Logan?
Yes, someone thought it's a good idea to pit the Dacia Logan MCV against the Mercedes-AMG E 63 S, which, by the way, is ten times more expensive than the Romanian carmaker's budget wagon. But does this mean the Merc-AMG is also ten times better than the Logan?
There's only one way to find out: head below for a very, very peculiar battle between expensive and cheap.
P.S.: We thought that a Skoda Superb going against BMW's M760Li powerhouse is a far-fetched encounter, but apparently, we were wrong.