A woman pushed her bicycle in front of the car and its autonomous braking didn't have time to react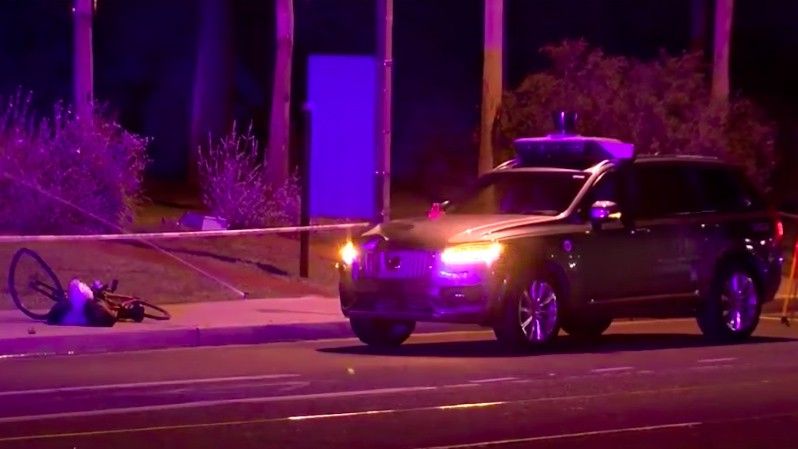 This is the first case of an autonomous vehicle to hit and kill a pedestrian (although a pedestrian has carried out acts of violence against an autonomous car) and it happened to one of Uber's test vehicles operating in Tempe, Arizona.
The sensor-laden Volvo XC90 reportedly hit a woman who pushed her bicycle in front of the car in a dimly lit area, away from the crosswalk. According to the local authorities:
"The driver said it was like a flash, the person walked out in front of them. His first alert to the collision was the sound of the collision.
It's very clear [from the videos] it would have been difficult to avoid this collision in any kind of mode (autonomous or human-driven) based on how she came from the shadows right into the roadway. […] It is dangerous to cross roadways in the evening hour when well-illuminated, managed crosswalks are available."

Sylvia Moir, police chief in Tempe, Ariz.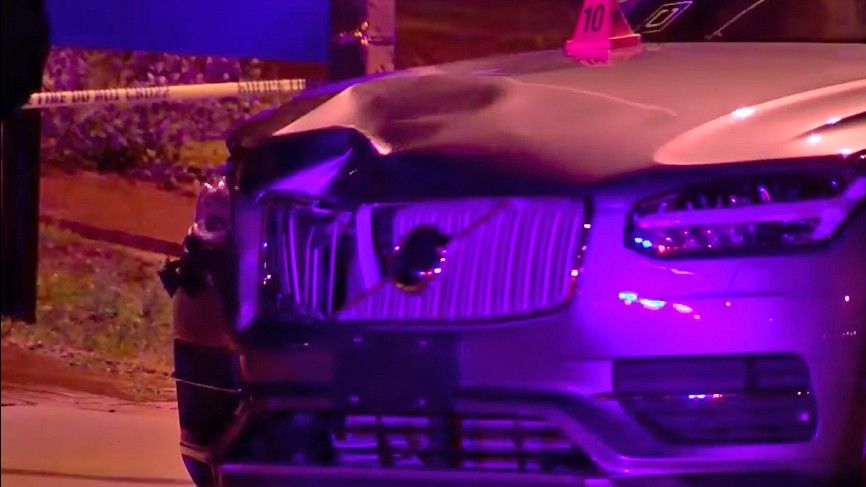 This now comes at a context when another US state, California, has just announced it would be issuing permits for operators to test autonomous cars without the human behind the wheel – so driverless cars without an actual driver on board could hit California roads as early as next month.
But in this Tempe incident, neither the car with its battery of sensors nor the human behind the wheel had the time to react. The woman died shortly after being taken to a local hospital.
According to local police, there is actual footage of the incident, but it has not been released to the public and is currently being analyzed. In the meantime, Uber has suspended its self-driving car tests in all states.
READ MORE: On self-driving cars