The concept vehicle packs a bi-fuel hybrid powertrain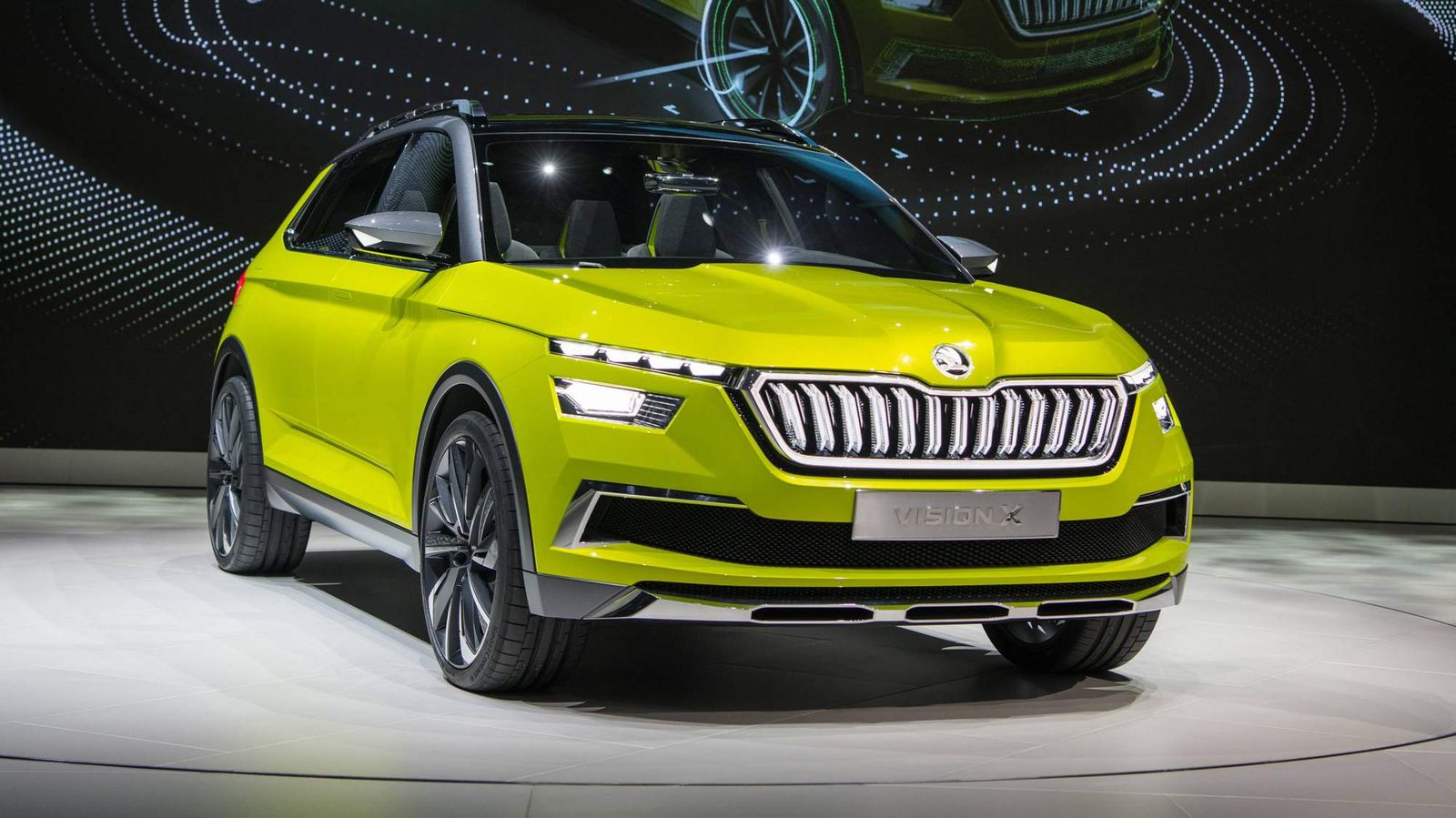 Skoda released detailed information and the first official photos of the Vision X concept, which previews the brand's third and smallest crossover. Described as "the urban crossover of the future," Vision X features compact proportions with short overhangs and precise lines. Most importantly, it provides "a concrete view of the third member of the successful SUV family," according to the automaker.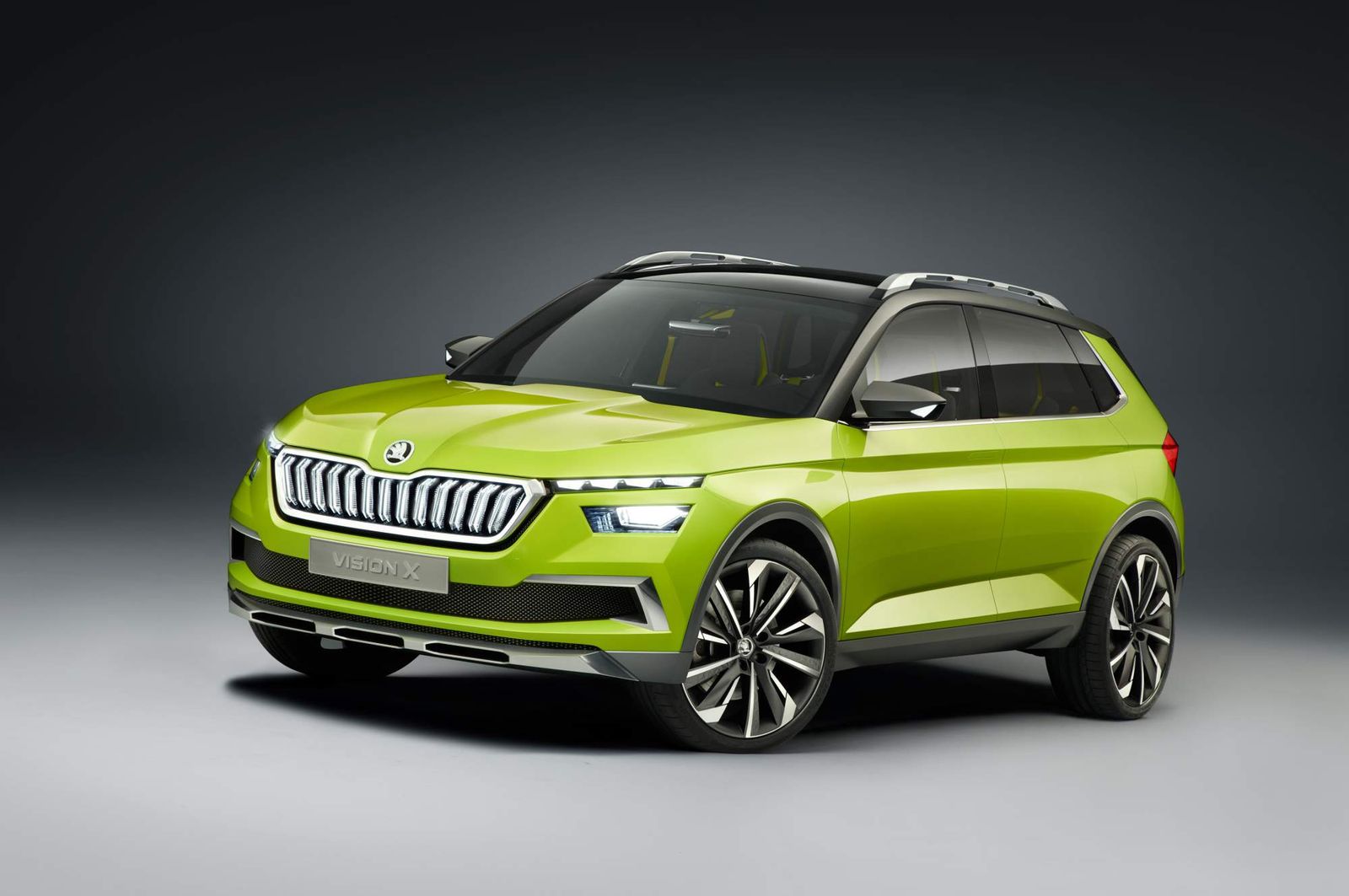 Styling-wise, there's no doubt the Vision X belongs to Skoda's line of SUVs, and that's because it features the same design language as the Karoq and Kodiaq but on a smaller body. It's a crossover that has similar dimensions to the VW T-Roc: it's 4,255-mm long, 1,807-mm wide, and 1,537-mm high. The wheelbase is 2,645 mm and boot capacity measures 380 liters.
Design highlights include the shiny grille (that features backlighting), all-LED split headlights, LED taillights also split in two, 20-inch two-tone alloy wheels in a 3D look, and aluminum SKODA lettering on the tailgate.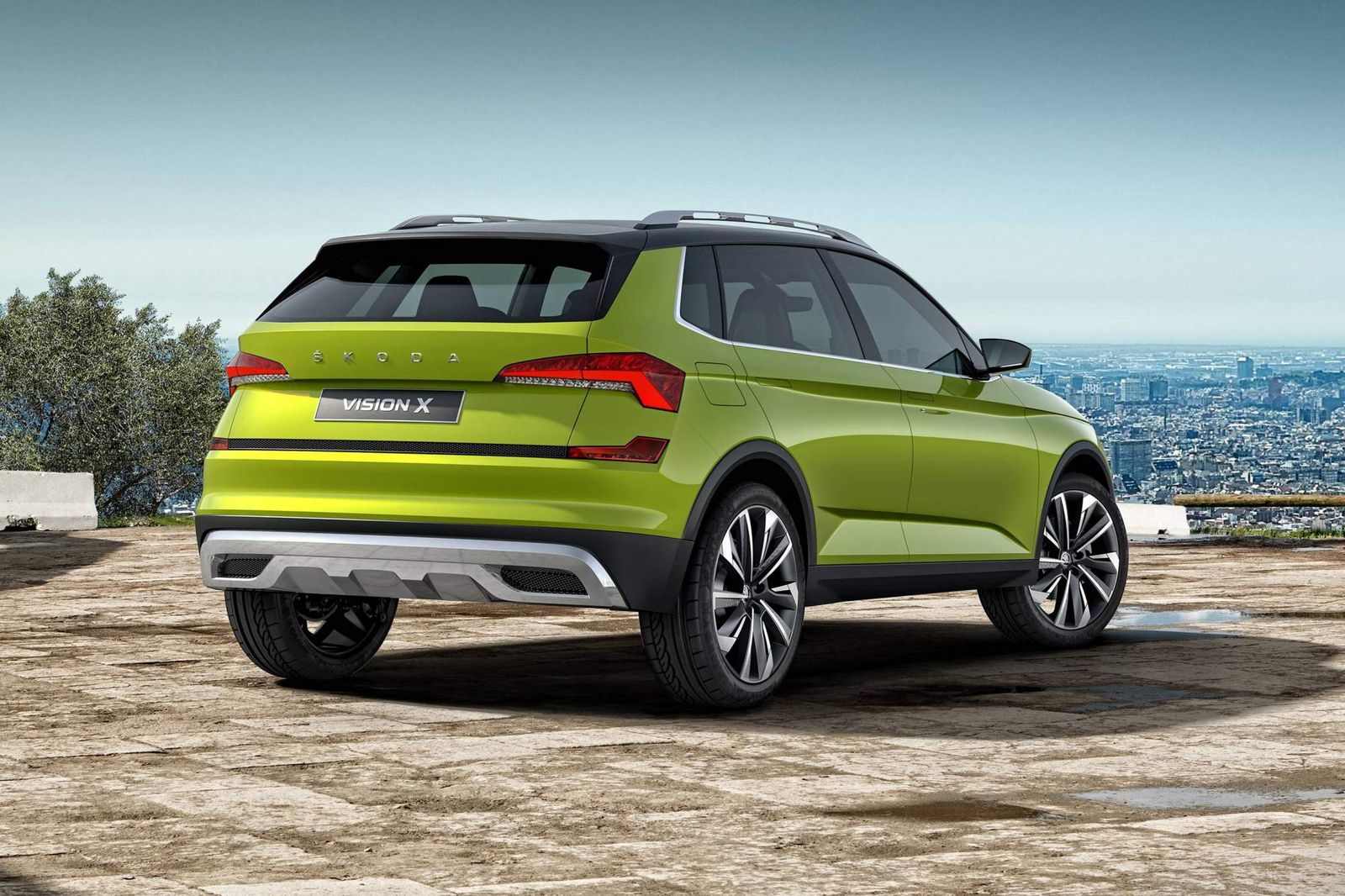 The interior is said to offer "generous dimensions and versatile space for passengers and luggage," as well as a mix of artificial leather, breathable fabrics, and rubber surfaces. The futuristic dashboard sports symmetrical surfaces and triangular elements (such as the air vents), while the center console has a polished glass surface. The latter allows passengers to look at a display that is connected to the drive control and shows the flow of the two motors as well as the mode of operation.
The concept also features a configurable digital instrument panel and an all-new in-car monitor with a new digital Human Machine Interface (HMI) system. Positioned above the center console, the freestanding color display with touchscreen functionality serves as the central display and control unit for all infotainment and connectivity features.
The hybrid powertrain consists of a 1.5-liter G-TEC turbocharged four-cylinder gasoline unit that can also run on CNG for lower CO2 emissions. The combustion engine is assisted by a belt-driven starter generator and an electric motor on the rear axle, with the latter unit able to power the vehicle by itself for a distance of up to 2 kilometers. Supplied with energy from a 48-volt lithium-ion battery, it also provides a boost function.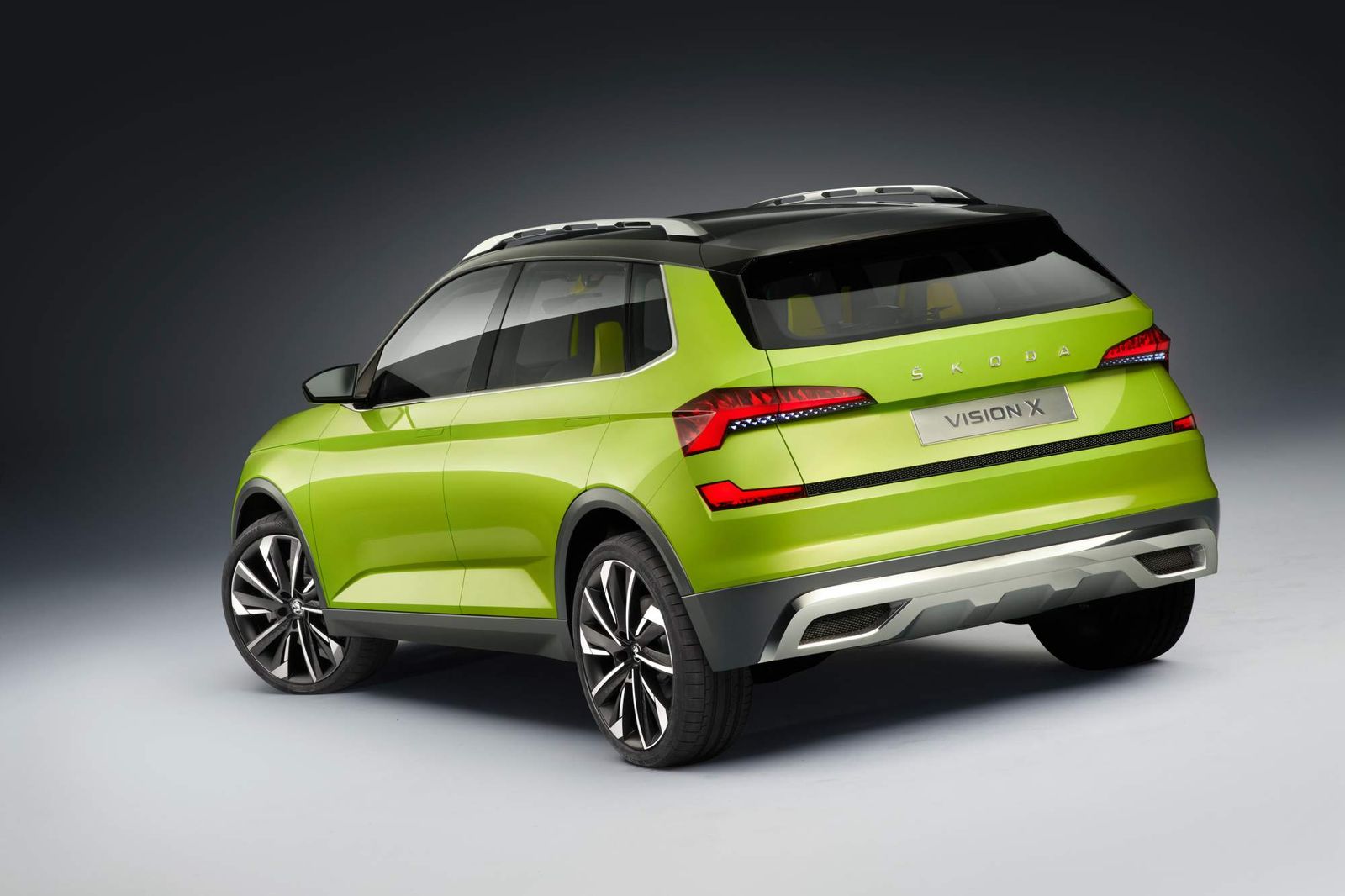 Delivering 130 horsepower and 200 Nm of torque, the CNG engine powers the front axle, while the electric motor with a maximum torque of 70 Nm powers the rear axle, giving the Vision X all-wheel-drive capability. Skoda claims the advanced hybrid system has average CO2 emissions of 89 g/km (NEDC), with a combined driving range of around 650 km.
Performance-wise, the Skoda Vision X accelerates from 0 to 100 km/h in 9.3 seconds and tops out at 200 km/h.
READ MORE: Skoda Vision E previews an all-electric crossover from the Czech brand