He did get rid of standard drag radials, though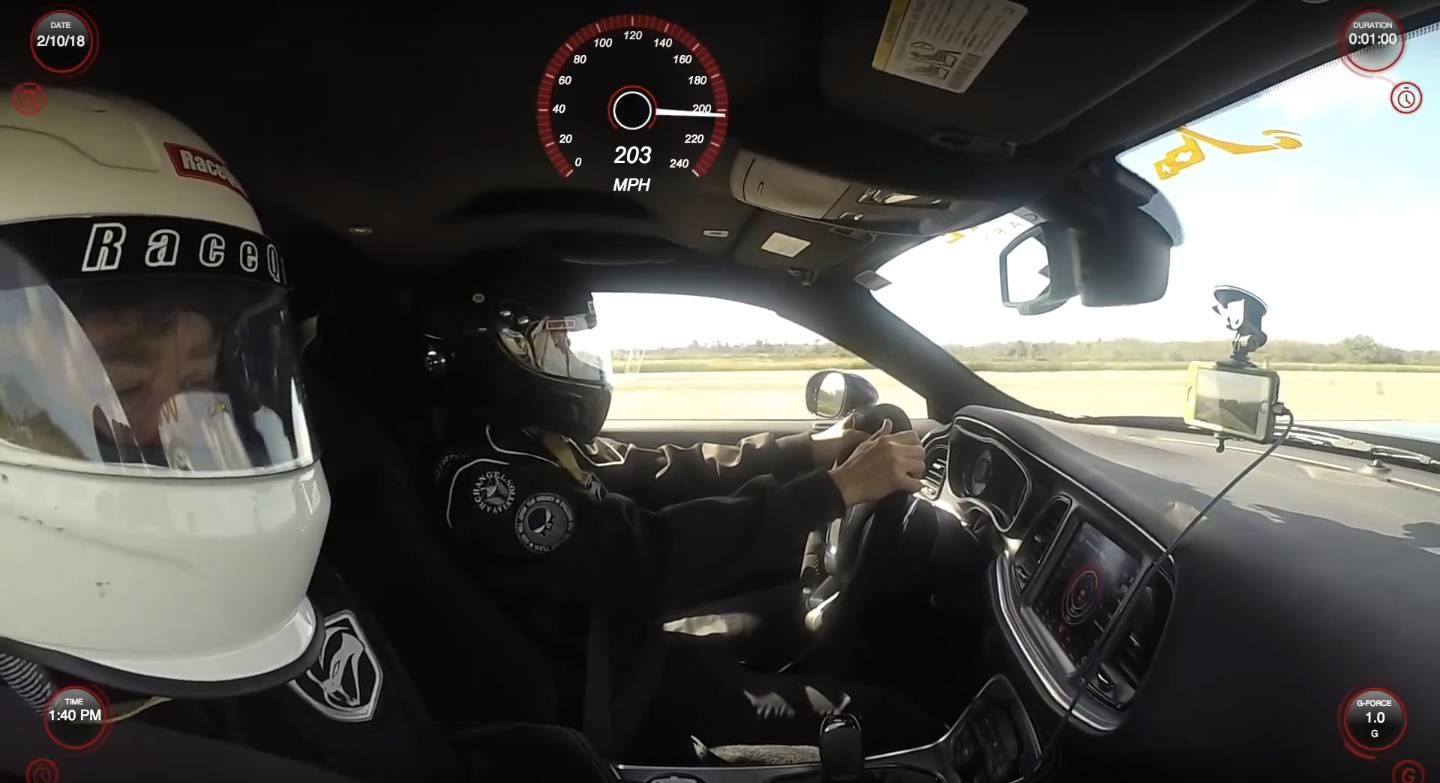 With 840 horsepower and 770 lb-ft (1,043 Nm) of torque produced by its supercharged 6.2-liter HEMI V8 engine, the Dodge Challenger SRT Demon can go a lot faster than the official 168-mph (270 km/h) top speed it achieves with the standard drag radials.
But how fast can it go? Well, we do know that if you install the Powertrain Control Module (PCM) that comes with the optional Demon Crate, it allows the muscle car to go above the Ditto radial tires' speed rating of 168 mph. That's not enough, however, as one would also have to get rid of the drag radials if he or she wanted to take the Demon to its absolute top speed. A good choice of tire would be the Pirelli P Zero model that's fitted to the Challenger SRT Hellcat Widebody.
Well, that's just what speed record freak Johnny Bohmer did on February 10 on Merritt Island, Florida. Driving a Demon equipped with the PCM and Pirelli P Zeroes, he managed to exceed the 200 mph (322 km/h) barrier, proving the Demon can go scarily fast in a straight line. All you need is a working set of balls and about 2.3 miles (3.7 km) of empty tarmac ahead of you.
Story references: Jalopnik