Street-legal 2018 Mercedes-AMG GT4 comes out to play
No, it's not the four-door AMG GT everyone is talking about these days
Last month, Mercedes-AMG lifted the veils off its GT4 customer race car, and now we get an early look at its street-legal cousin.
Our spy photographers have caught the road-legal Mercedes-AMG GT4 in all its splendor, wearing almost no camouflage.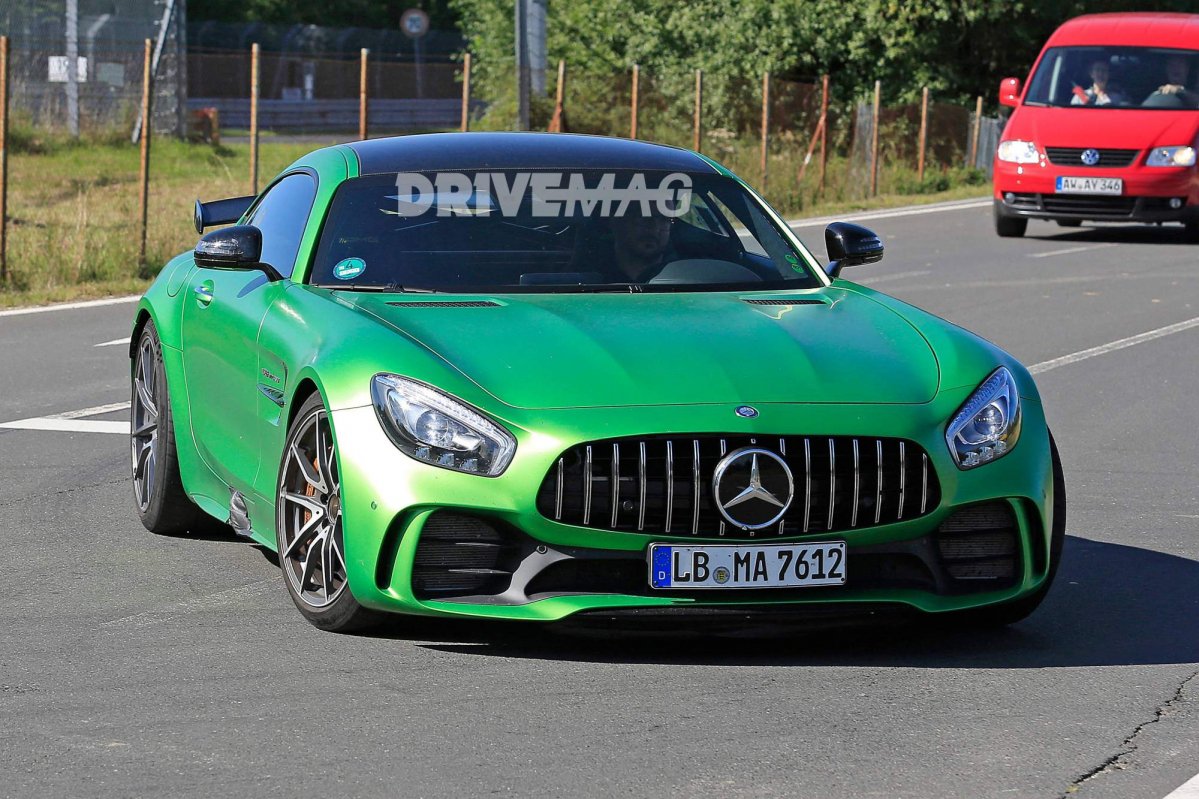 The new variant of the Mercedes-AMG GT supercar will be one of the most extreme production versions yet, and the photos can attest that. By now chances are you've already noticed that it has a roll-cage affixed to the cabin, so there's little to guess about the nature of this hardcore AMG GT.
Another clue as to where this car takes inspiration from is the massive rear wing that comes in a gloss black paint together with the mirror caps for a welcome contrast to the bodywork's electric green hue.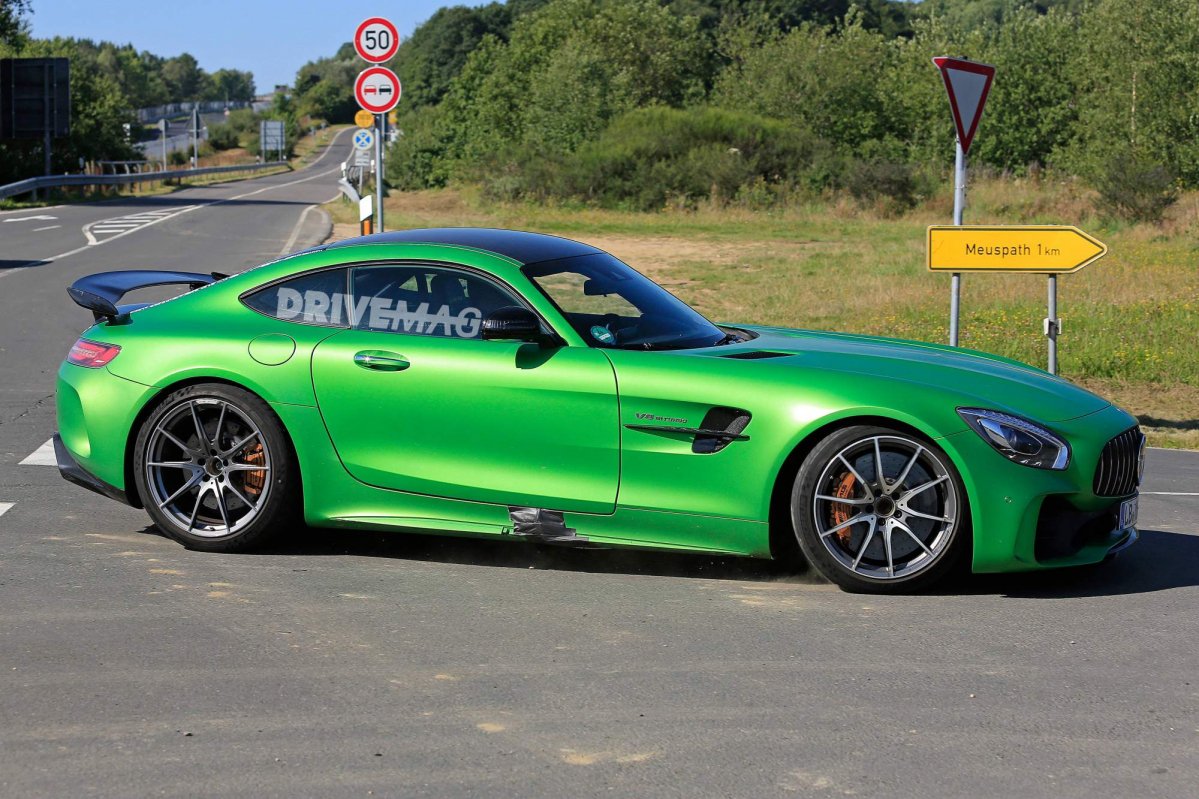 As with its track-exclusive sibling, the GT4 road car features two rectangular exhaust pipes placed on each side of the massive diffuser — unlike the Mercedes-AMG GT R that features center-mounted tips.
Other modifications include a Perspex (acrylic glass) rear window to save weight (check out the video below), as well as a bunch of other measures aimed at making the GT4 lighter and faster. Mercedes-AMG will reportedly fit the GT R's 585-hp V8 under the long bonnet of the GT4 road car, making it more potent than its racing sibling by 75 hp.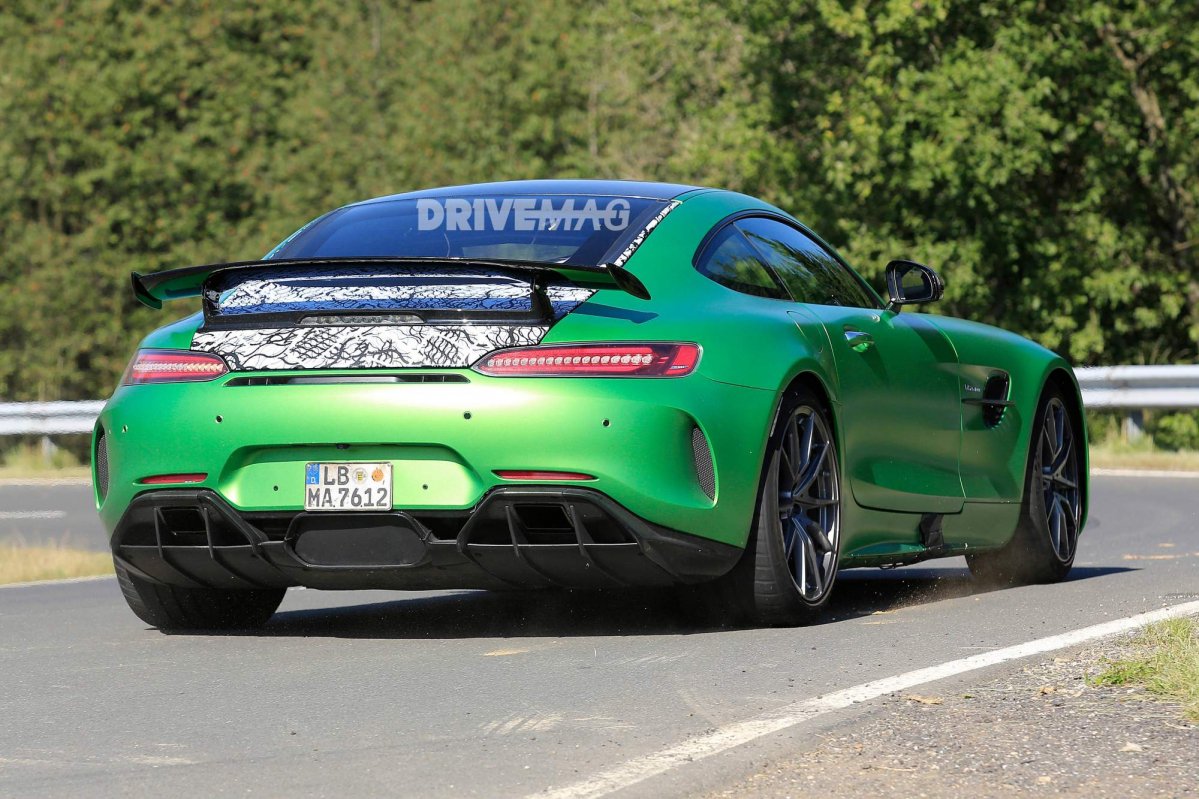 On the outside, the prototype you see in the photos looks a lot like the GT R, but the GT4 road car is expected to gain more aggressive front and rear ends, as well as a modified rear wing once it goes on sale in 2018.
Besides the GT4, Mercedes-AMG plans to add another member to the GT family, a four-door coupé that might look like this when it enters production.