But is now available with LED headlights and taillights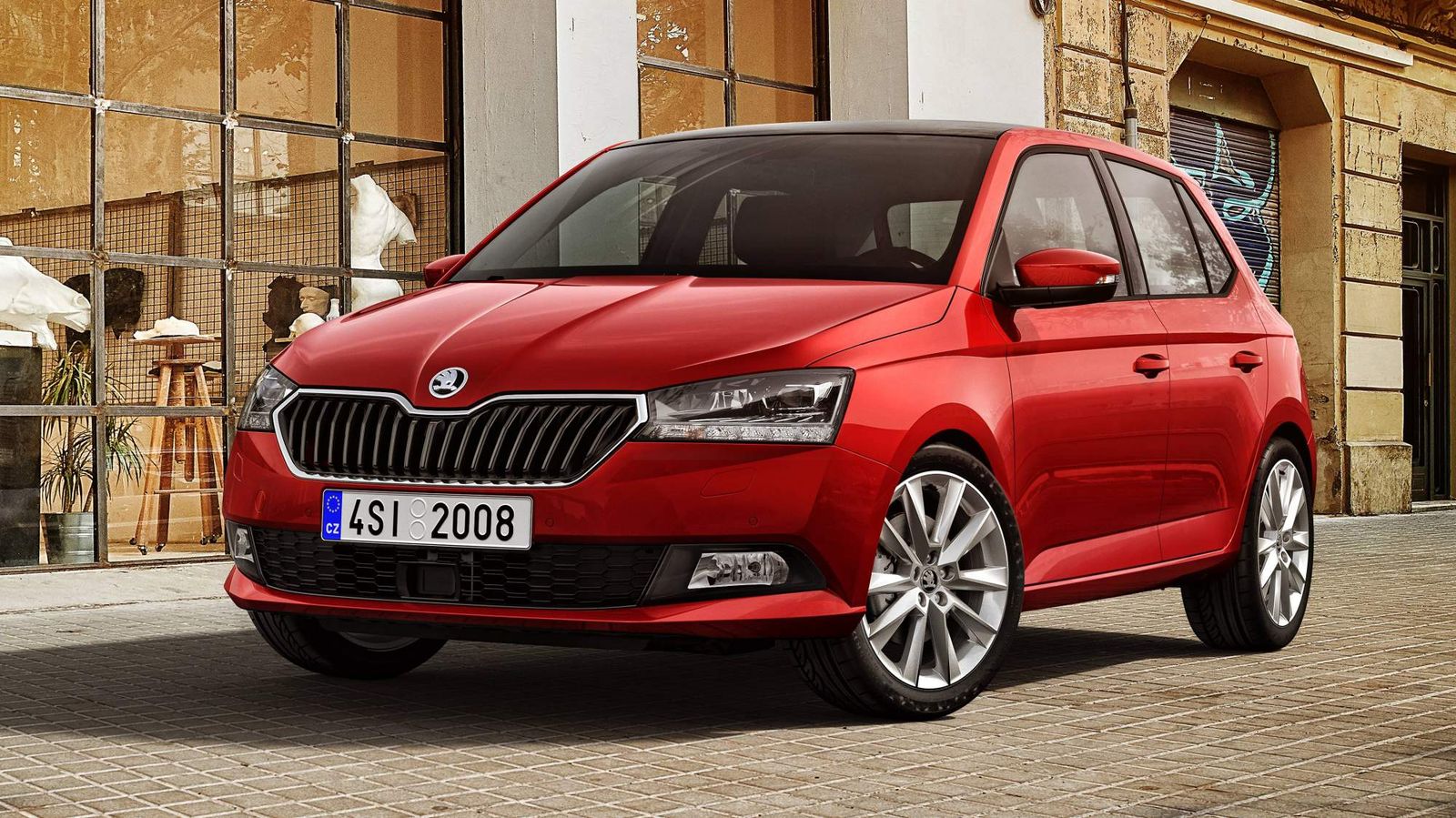 More than three years after the debut of the third-generation Fabia, Skoda is giving its supermini a significant refresh to keep it relevant for another three years or so. Debuting at the Geneva Motor Show next month, the updated Skoda Fabia lineup brings both styling and technology updates.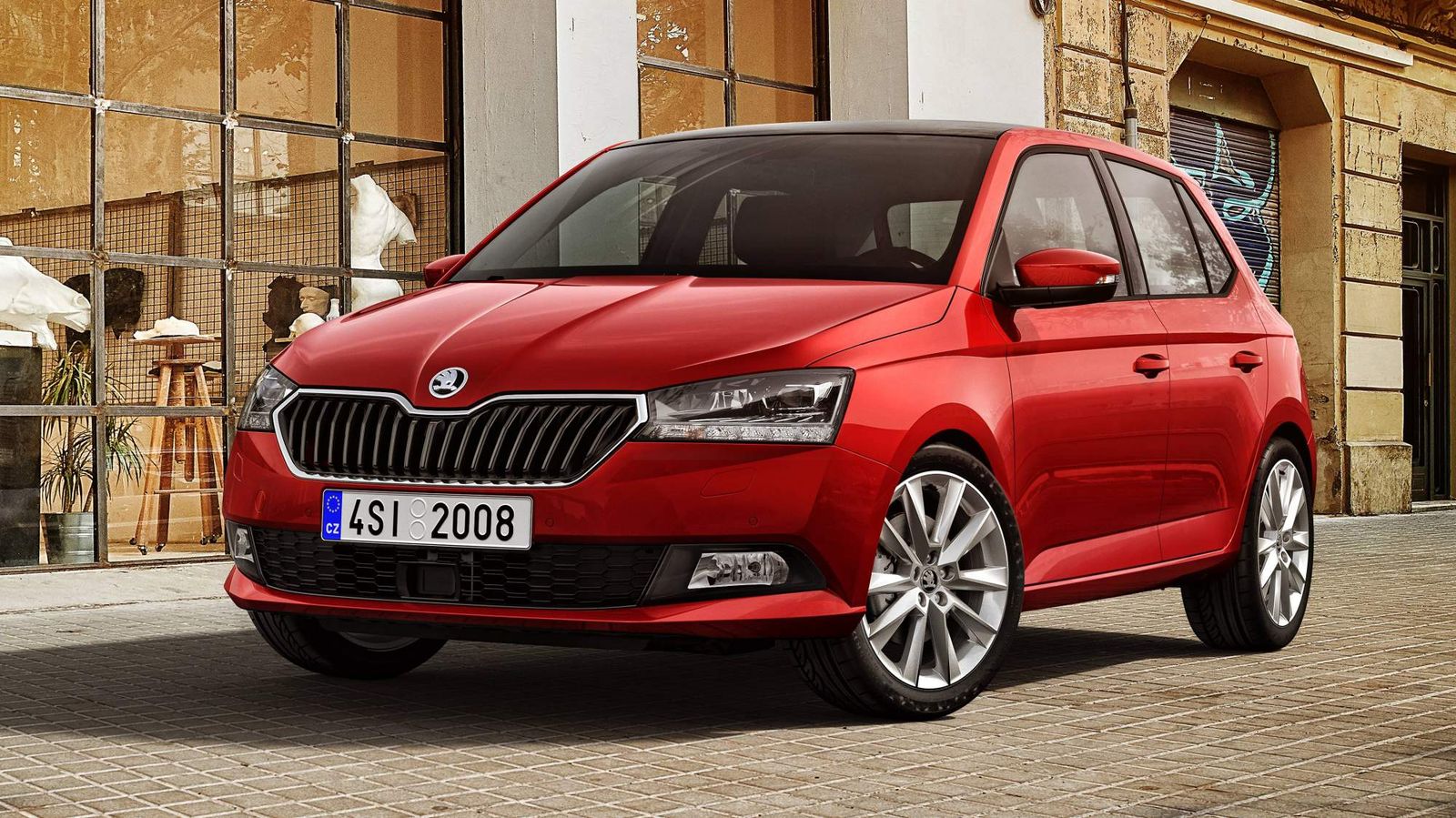 The most noticeable change is at the front, with the 2018 Fabia sporting reshaped headlights that are now available as LEDs. More sharply cut towards the grille, the headlamps contribute to a slightly more aggressive look, as do the reshaped grille and front bumper.
At the rear, the bumper is refreshed as well, with the taillights available as LEDs too and gaining a new signature. Finally, Skoda has introduced new alloy wheel designs, including 18-inch rims for the hatchback.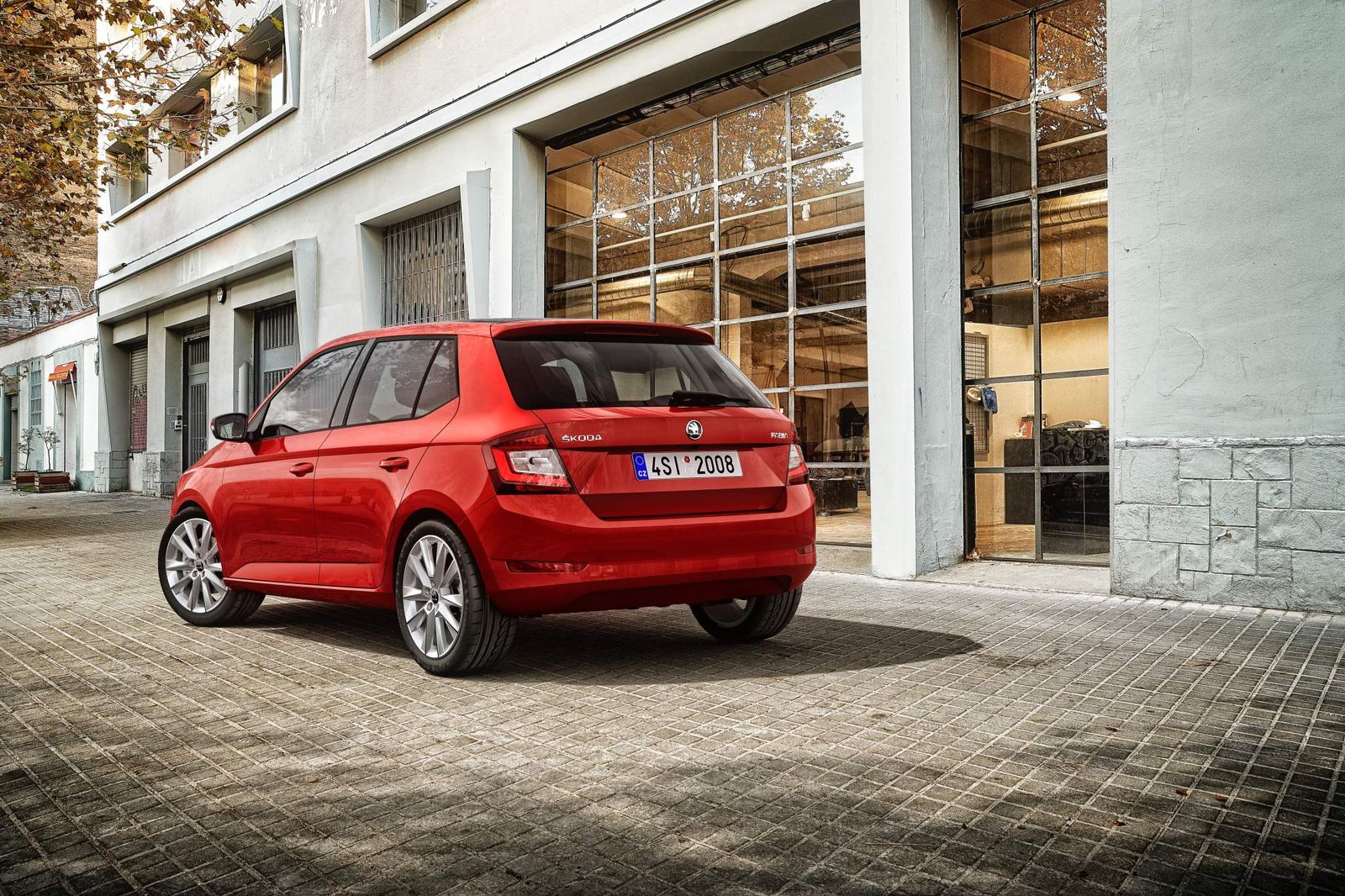 Inside, the facelifted Skoda Fabia brings a redesigned instrument cluster, new trim strips for the dashboard, and two-tone finishes for the seats. Furthermore, rear passengers can now control the infotainment system via their smartphones.
There's big news in the engine compartment, as the facelifted Fabia ditches diesel engines for an all-gasoline lineup. Skoda argues the new three-cylinder gasoline engines feature similar fuel economy and emissions as diesel units.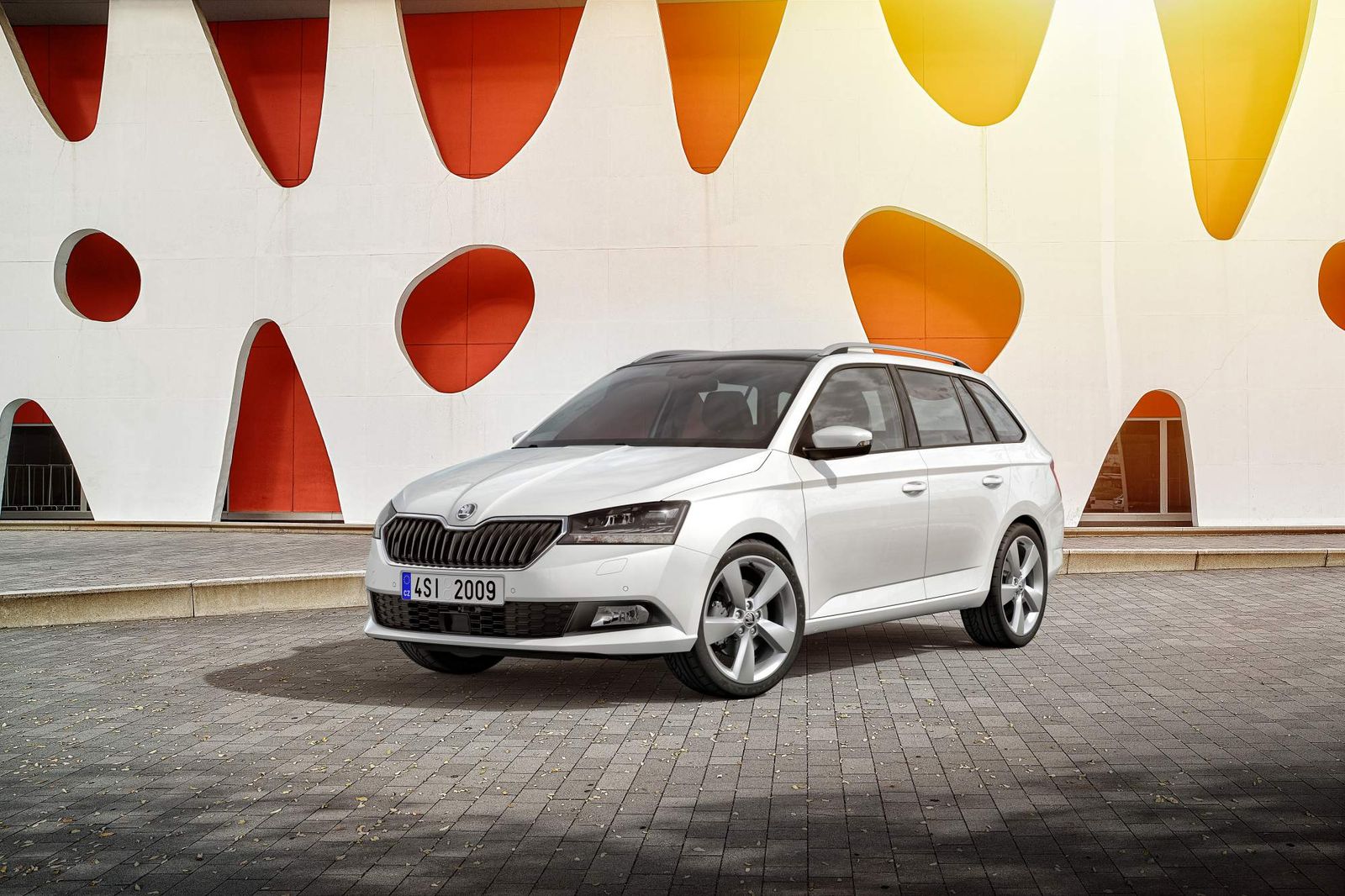 There are four gasoline engines to choose from, each with three cylinders and a 1.0-liter displacement.
Two of them (branded MPI) are naturally aspirated and produce 60 metric horsepower and 75 hp respectively, while the other two are turbocharged (TSI) and generate 95 hp and 110 hp, respectively. Both TSI engines feature gasoline particulate filters, and the most powerful of them can be had with a seven-speed DSG transmission as an option.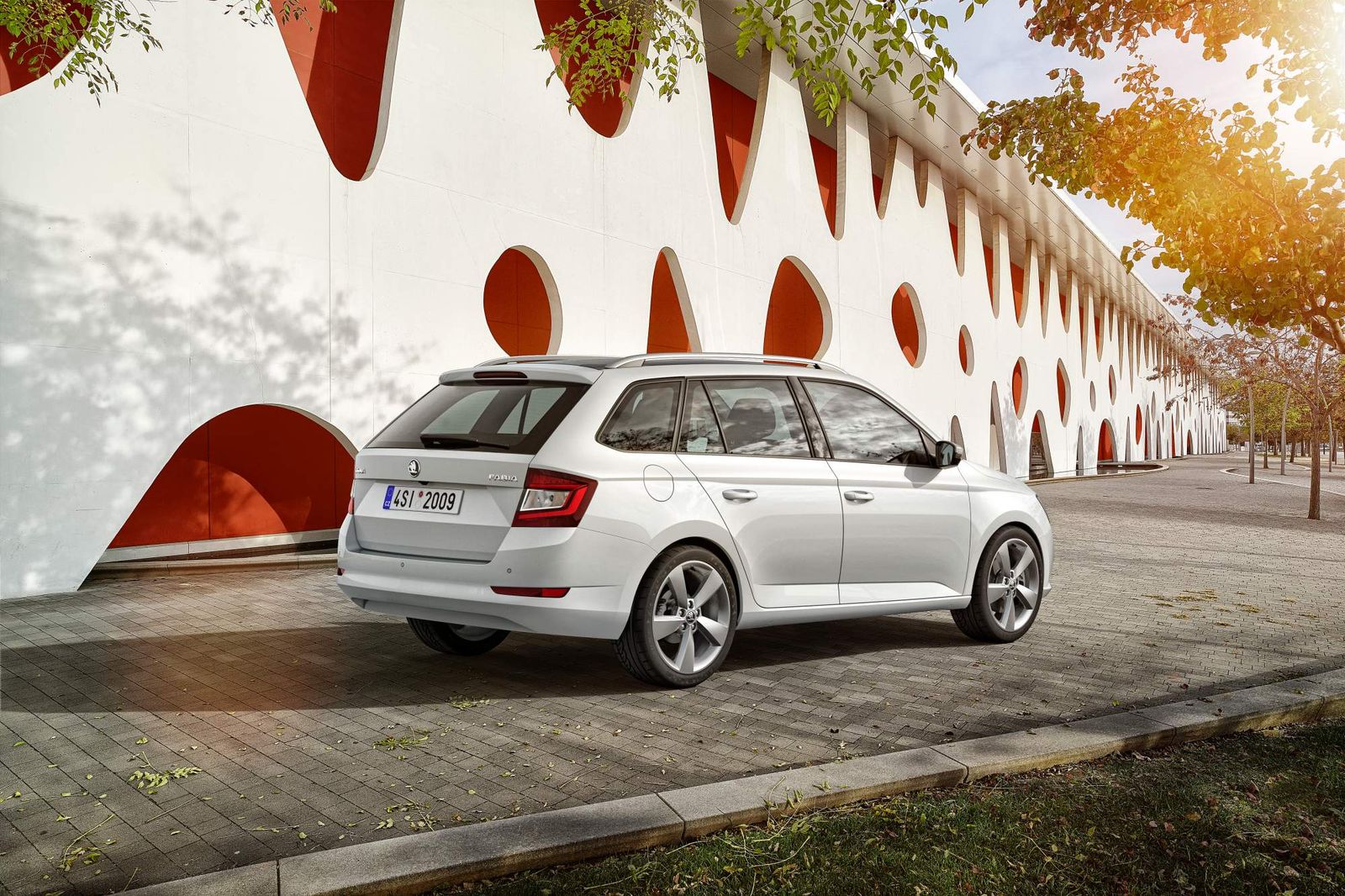 On the tech front, the 2018 Fabia brings new driver assistance systems such as Blind Spot Detection, Rear Traffic Alert, and Light Assist. There's also a new 6.5-inch display for the "Swing" infotainment system.
Since we're talking about a Skoda, the facelifted Fabia brings more "Simply Clever" features such as USB ports for the rear-seat passengers, a double-sided boot mat, and portable LED flashlight, among other things.
Available as a five-door hatchback and Combi estate, the 2018 Skoda Fabia will arrive in European dealerships in the second half of 2018.
Read everything you need to know about the third-generation Skoda Fabia (NJ) right here.