Apprentices from Wolfsburg and Zwickau did some nice things for the Wörthersee meeting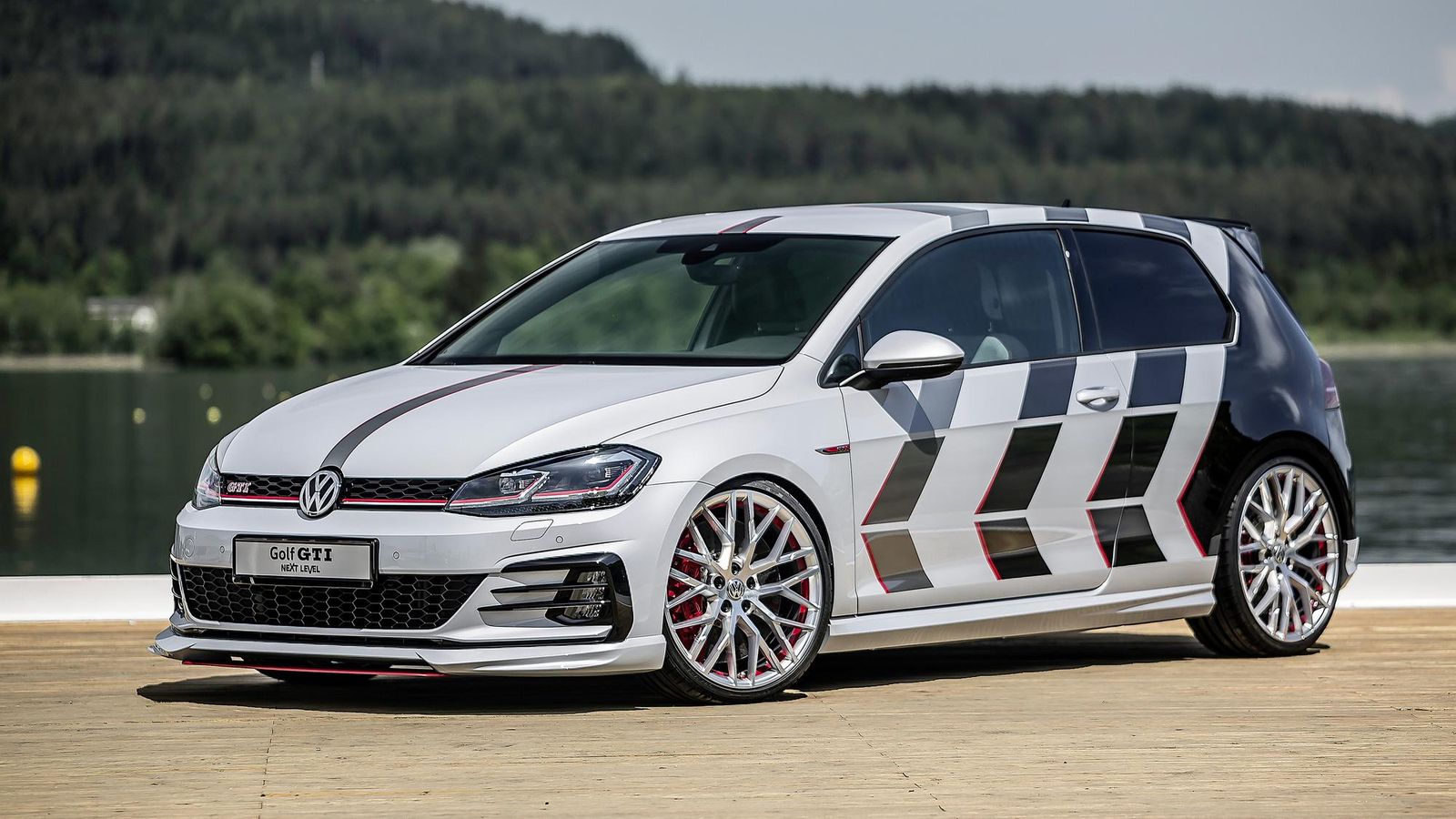 If you dreamt about a 400-hp Volkswagen Golf, here you have it, made by the company's apprentices. And it looks awesome, too
Each year, tens of thousands of VW fans come to Lake Wörthersee to meet and cherish their favorite VAG brand. This year, a team of VW apprentices from Wolfsburg, Germany, will go to the legendary Wörthersee meeting with a Golf GTI Next Level that develops 302 kW (405 hp – 411 PS), while a team from Saxony make their debut with Golf Estate GMOTION with 96 kW (131 PS) CNG and all-wheel drive.
These two unique VW Golfs were created in nine months by 29 apprentices in 12 vocations, using CAD and 3-D printing, and also programming dedicated applications for the control of special vehicle functions from a smartphone or tablet PC.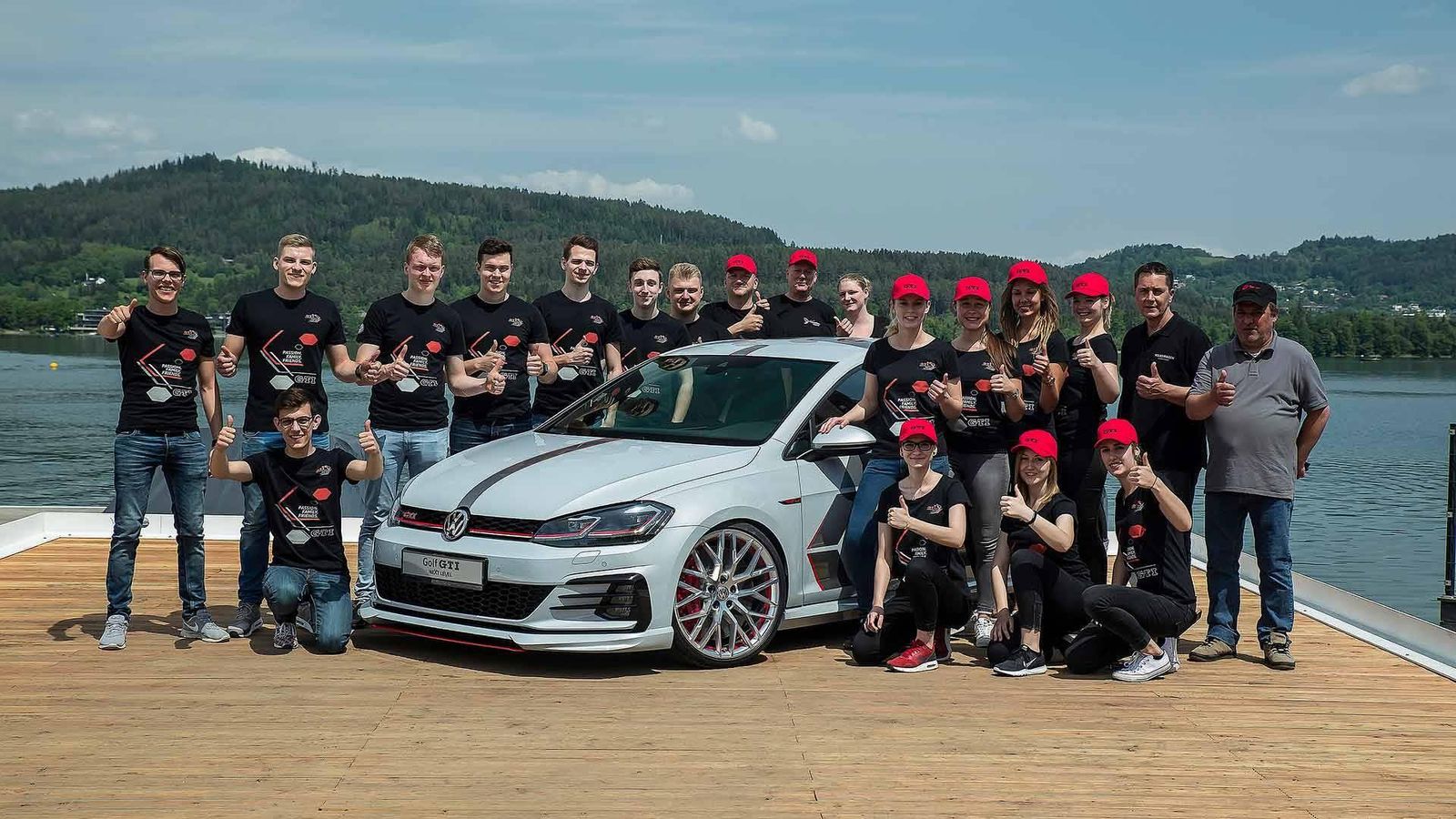 The Golf GTI Next Level is powered by a 2.0-liter gasoline engine mated to a seven-speed dual-clutch gearbox. The unique GTI is painted in the standard colors of white silver metallic and deep black pearl effect (at the rear). Contrasting foils with forked arrows are applied to the paintwork. Like the body kit including the rear diffuser and the interior strips of the forged aluminum wheels, these foils are painted by hand.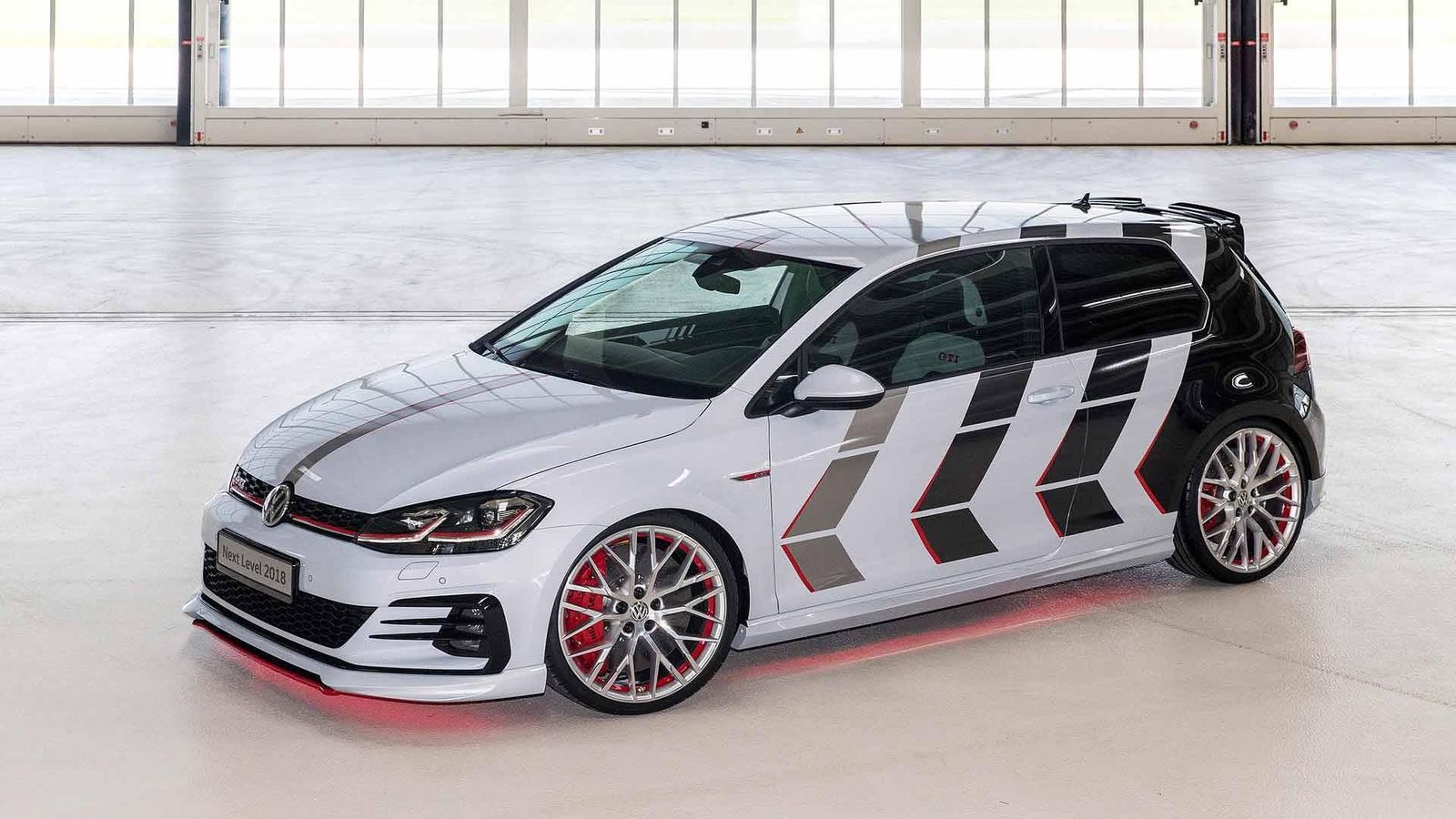 Digital technologies were used for the creation of the Next Level. The apprentices developed the design of the exterior and the interior on graphic computers – for example for the complex sound and multimedia installation in the rear of the two-seater. They designed the side trims and the mounts for loudspeakers and subwoofer on CAD computers and fabricated them using 3-D printer technology. In addition, the apprentices programmed special apps to control the electric-powered opening cargo floor, the retractable LED monitor and the LED underfloor lighting using a Tablet PC or smartphone.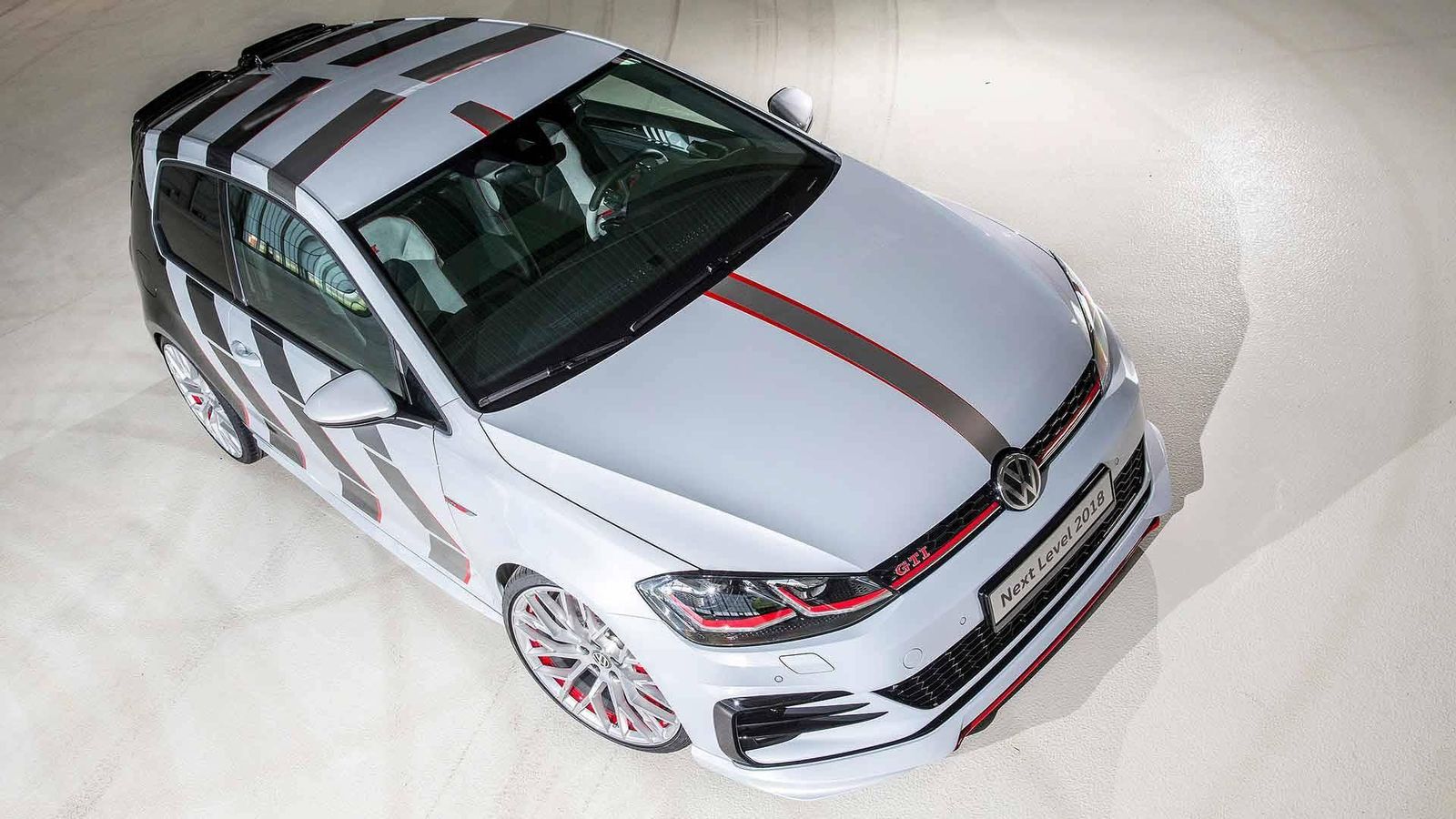 The Golf Estate TGI GMOTION has a 96 kW (128 hp – 131 PS) 1.5-liter natural gas engine combined with a seven-speed dual-clutch gearbox and integrated all-wheel drive. Together with their mentors, the apprentices from the vehicle plant in Zwickau, the Chemnitz engine plant and the Transparent Factory in Dresden have created a Wörthersee show car that's sporty, elegant and rough at the same time. The TGI GMOTION is painted in matte and gloss colors, while at the interior, all decorative trims feature chrome paint.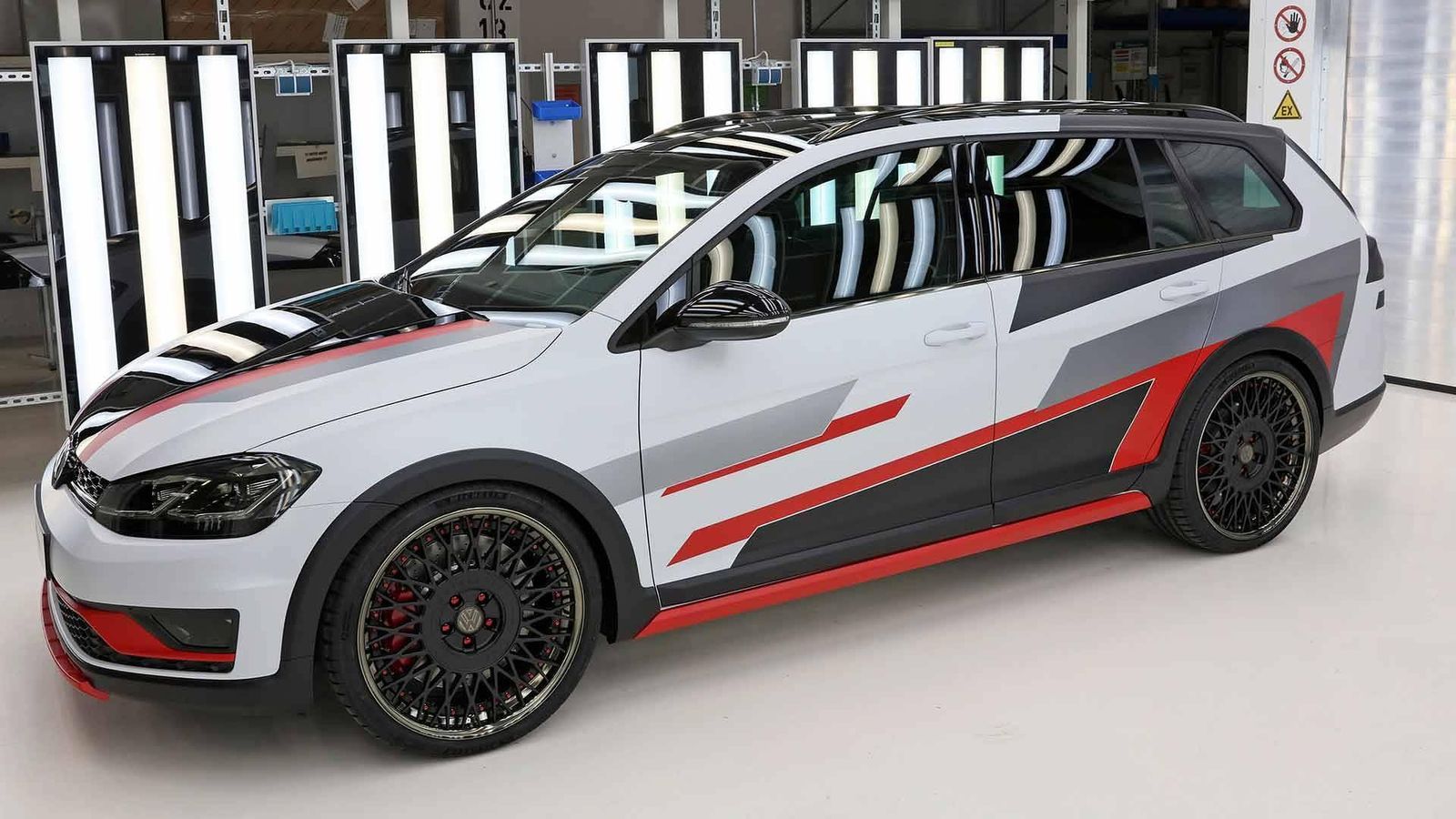 Check out also the sports seats with red decorative stitching, sewn honeycombs and an embroidered GMOTION logo – perhaps Volkswagen should pay more attention to the lighter themes proposed by its apprentices. The trainees installed a chassis with coil-over suspension, which can be lowered by up to 40 millimeters, and a 4-piston brake system. In addition, they adapted the underbody and the exhaust system to all-wheel drive.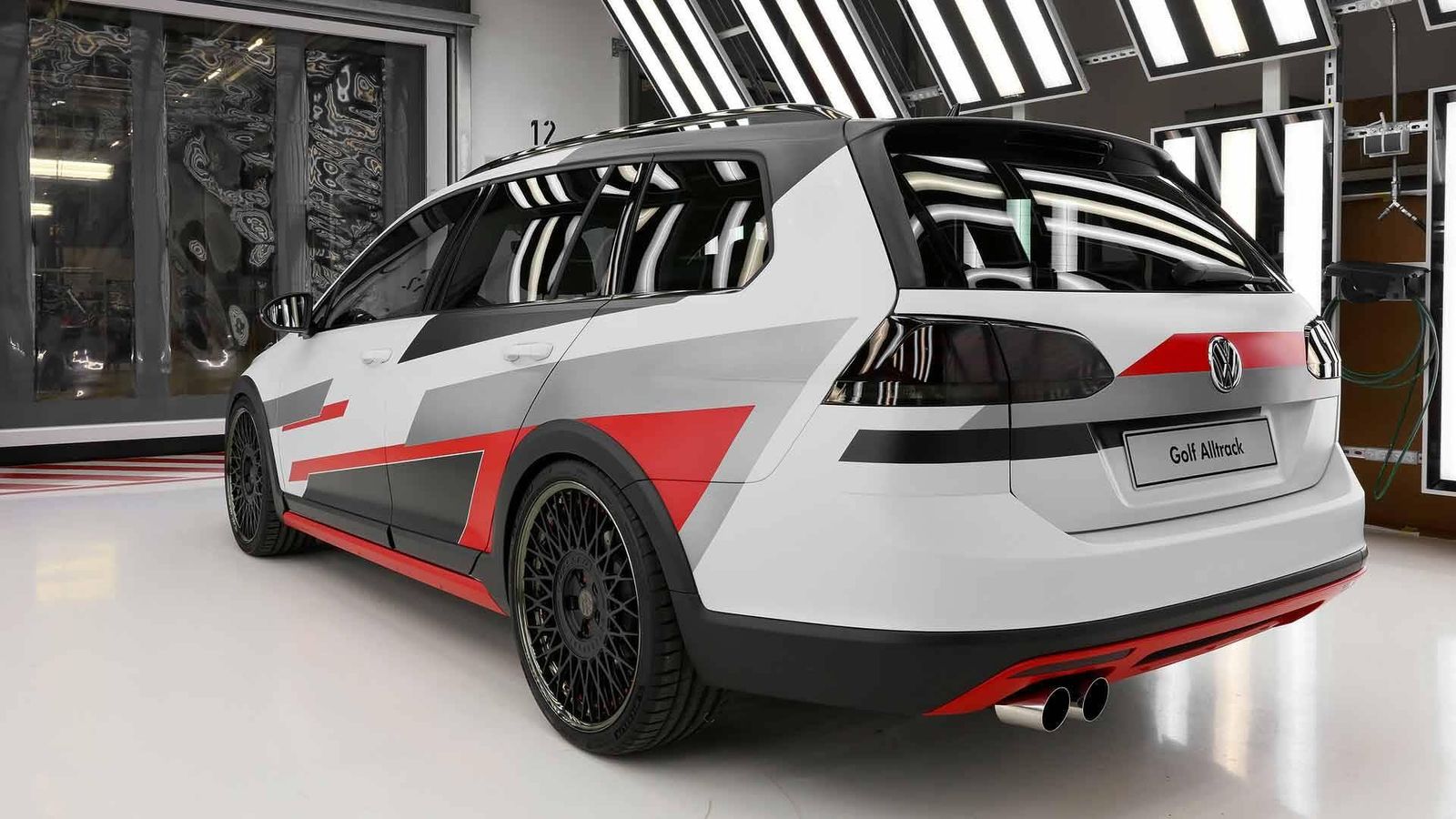 You can see both cars at Wörthersee between 9 and 13 may so hurry up!
READ MORE: Is this how the next Volkswagen GTI will look like?