Not to mention the Miami Blue body hue looks on point in the snow
We'd expected the Porsche Cayenne or Macan to pull off such a stunt, not the all-wheel drive 911 Turbo S.
But the key words here were, of course, all-wheel drive. Except for a set of special winter tires, the Turbo S came in stock spec and managed to get to the top while making the whole thing look easy.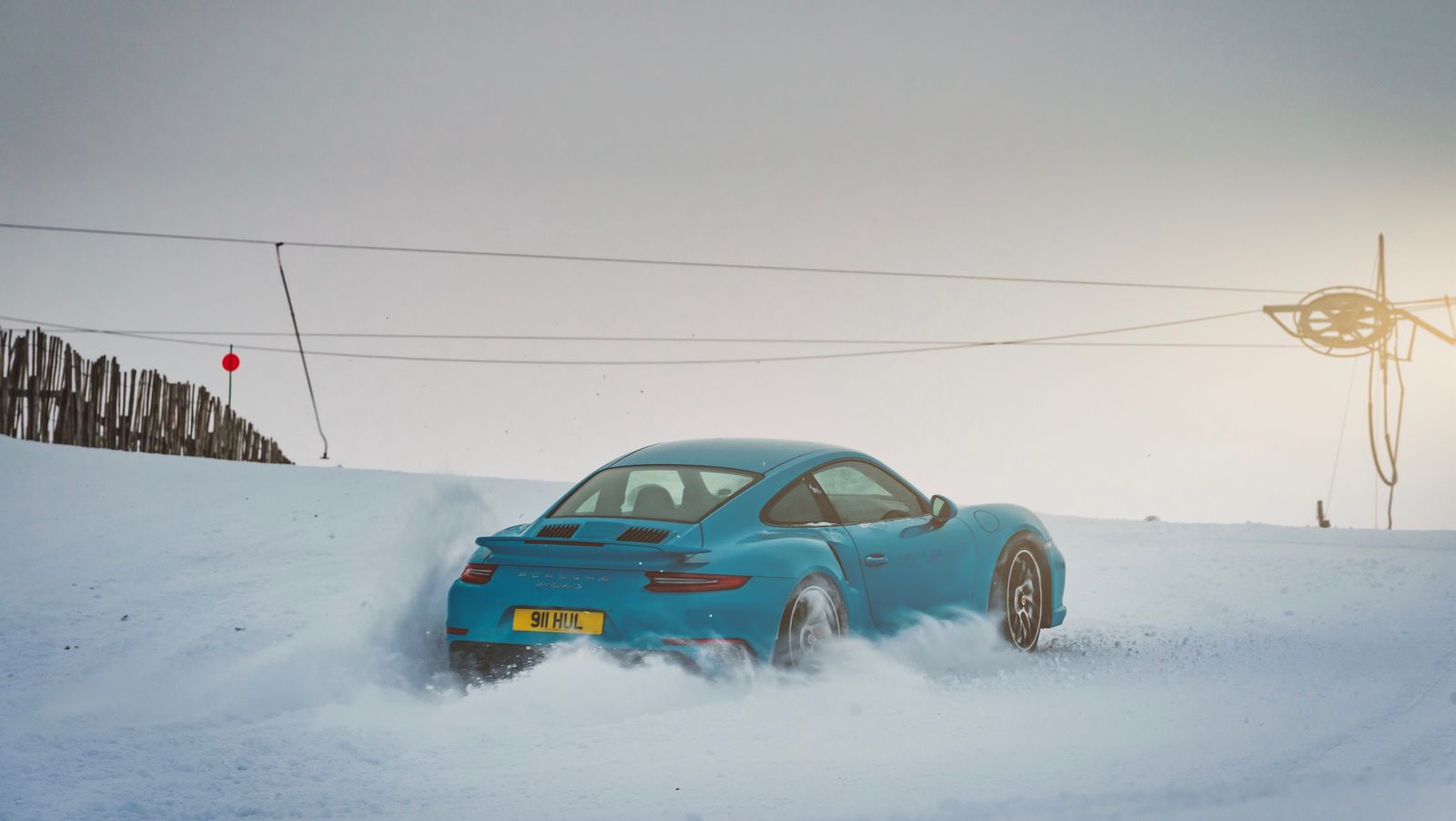 In reality, this was Porsche showing off its all-wheel-drive system introduced in a primordial form by the ground-breaking Porsche 959 and later on adopted by the 911 Carrera 4 (964).
Today, besides the Cayenne and Macan, of course, Porsche can fit its all-wheel drive setup inside the new Panamera, Panamera Sport Turismo and on some 911s.
The Porsche Traction Management setup aka PTM employs an electromagnetic clutch that shifts engine torque between the two axles in just 100 milliseconds and works in tandem with the Porsche Stability Management aka PSM, which reads gas pedal and steering inputs and intervenes when necessary.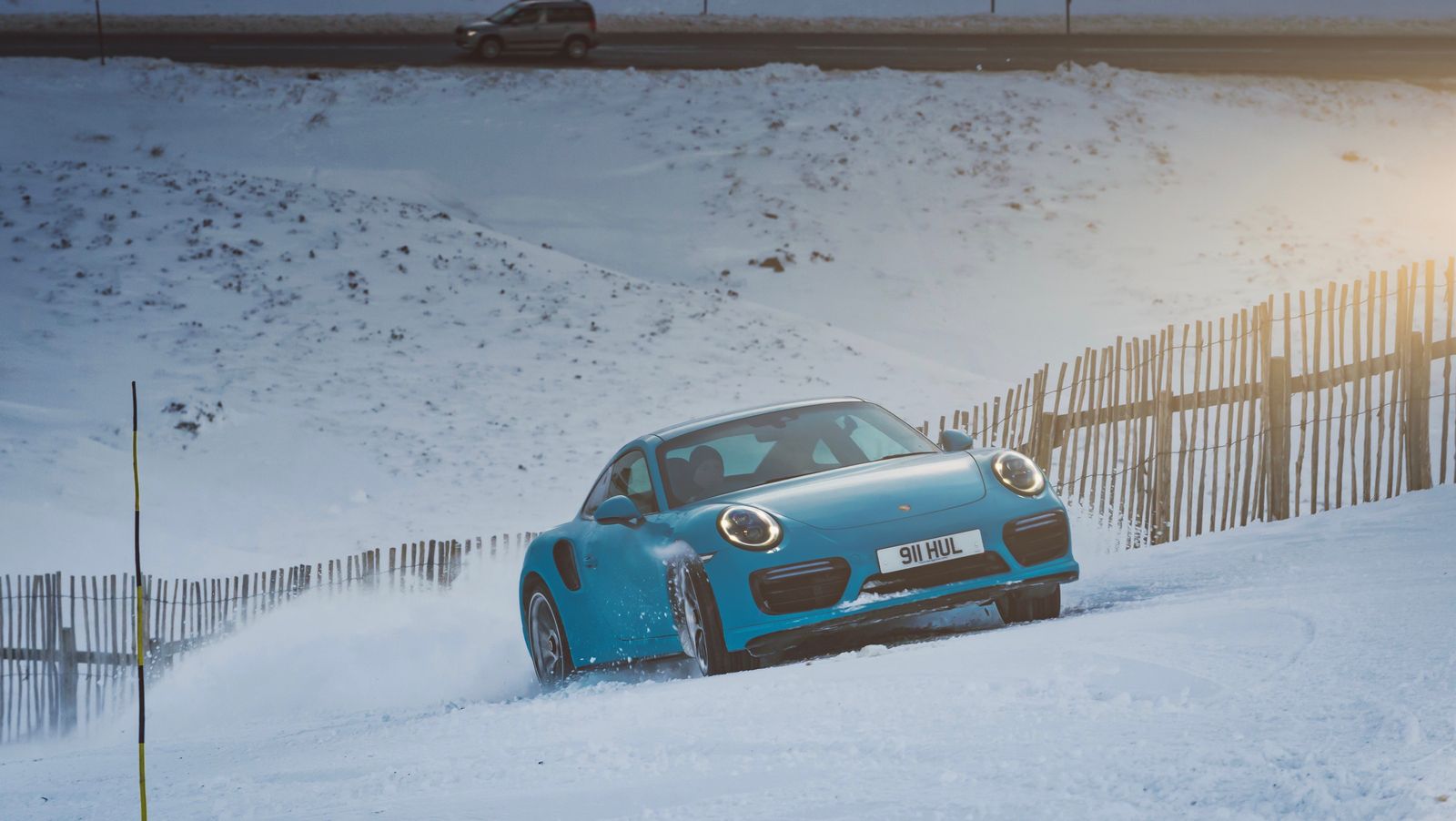 Sure, the Porsche 911 Turbo S works best when unleashed on winding roads or at the track, but it can also save the day when you're in a hurry and the ski lift is either not working or too crowded.
SEE MORE: 2019 Porsche 911 (992) rendered in evolutionary fashion