The second engine is a less powerful V6. Yes, less powerful
UPDATE 2: The 2018 Jeep Wrangler JL/JLU owner's manual and user guide have surfaced on the internet and were uncovered by JL Wrangler Forums.
Although some features were already discussed and leaked, the two documents show that the new Wrangler will offer a power sliding top and the Trail Rail Management System, which basically involves rails being attached on the trunk floor.
Other gear includes an updated infotainment system, a partially-digital instrument cluster.
UPDATE: FCA has resubmitted a new set of documents that mark the 2-liter engine's power output as "NR" (i.e. Not Rated).
JL Wrangler Forum users are beginning to question the 368 hp output initially attributed to the new Wrangler's 2.0-liter engine, suggesting the correct power figure is 268. Some argue that this has been a typo while other reckon FCA submitted an inflated value in order to build up hype around the upcoming 2018 Wrangler JL.
The far-fetched character of this otherwise enticing power output sits in where would the 2-liter be placed should it really were to deliver 368 hp – that is, just below the powerplants animating the likes of Mercedes-AMG A45, GLA45 and CLA45.
An official response from FCA hasn't arrived for the time being, but we'll keep you updated as soon as we learn something new.
The original article continues below
As the rumor mill starts spinning and new spyshots of camouflaged next-generation Jeep Wrangler mules surface, a new document sheds some light onto what kind of punch will the new Wrangler JL pack.
According to The Truth About Cars and a document submitted to the NHTSA by FCA, the upcoming Jeep Wrangler's launch will see the go-hard-or-go-home 4×4 offer two engine choices.
Number one will be a Pentastar 3.6-liter V6 engine good for 285 hp, but the surprise comes from number two: a turbocharged 2-liter four-cylinder unit that cranks out, wait for it, 368 hp.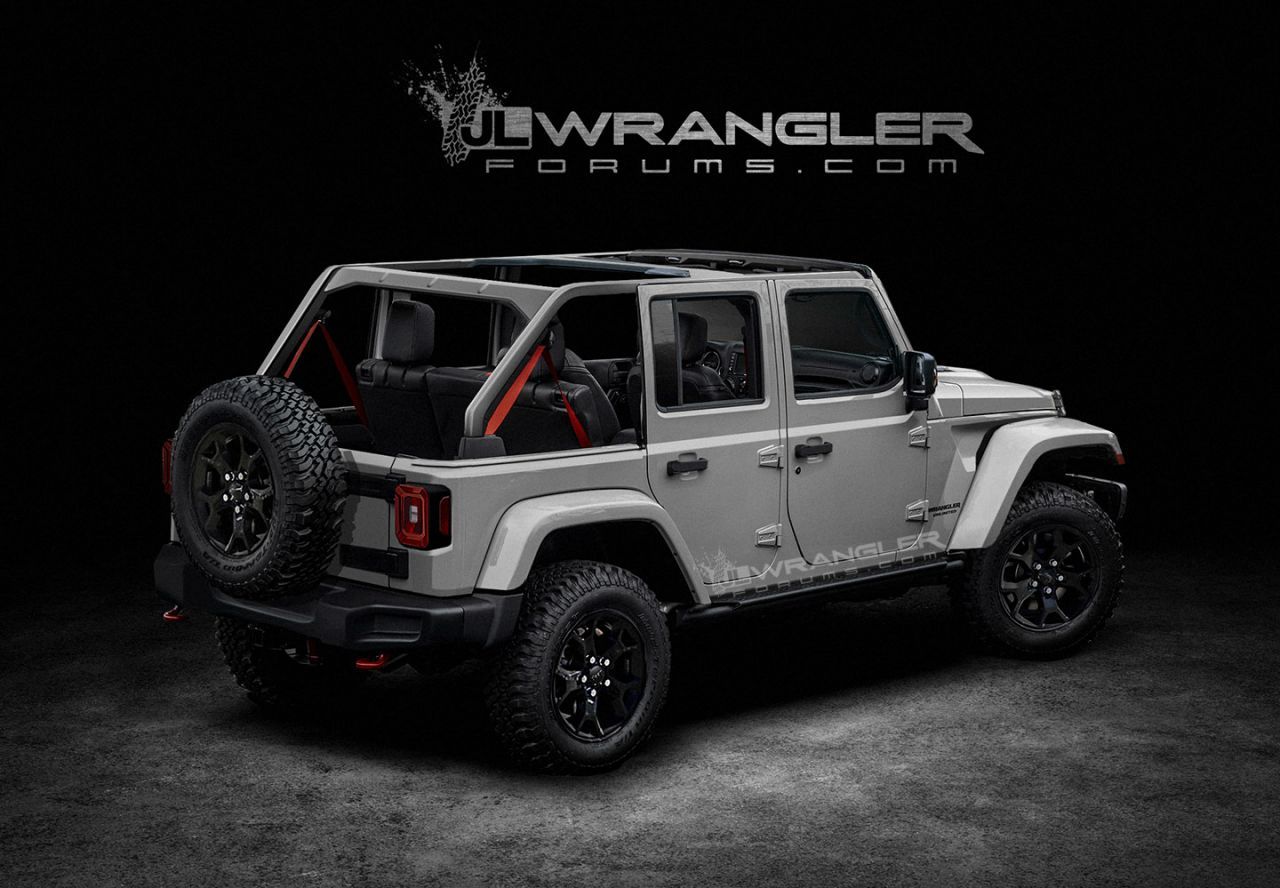 Previous rumors did mention both engines while also suggesting the V6's grunt would be harnessed via two transmission choices: an eight-speed automatic and a six-speed manual.
Word on the internet also talked about the 2-liter engine being a mild hybrid, but as TTAC points out, the document fails to either confirm or infirm that rumor. It also doesn't clear the air on the gearboxes topic.
Also, there's no word about the two-door body style nor the pickup truck variant, but these have been confirmed by Jeep so it's safe to assume will arrive later. From what's out there at this point, the new Jeep Wrangler should debut in four-door attire, but will receive the additional body styles along the way, most likely in 2019.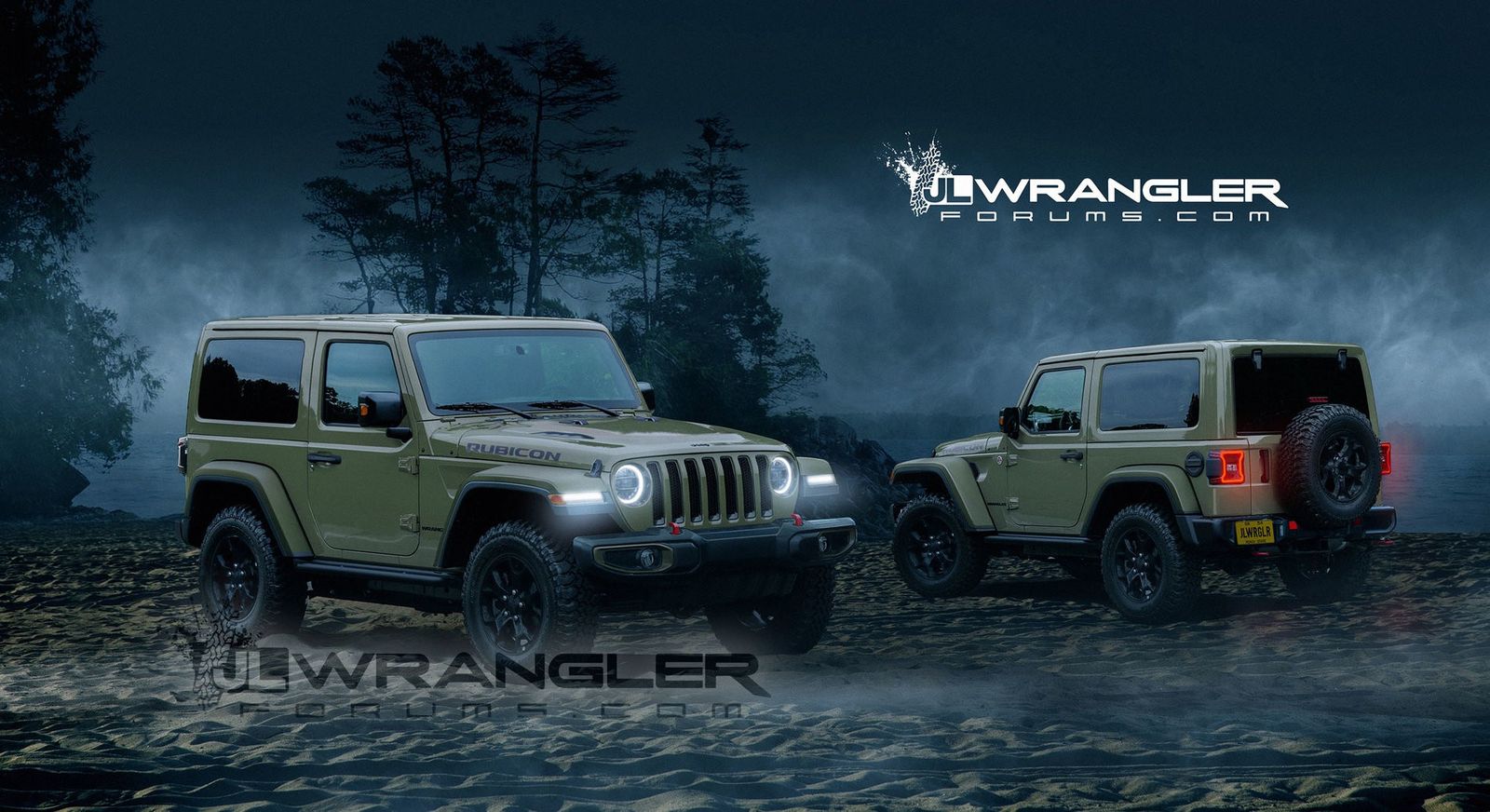 Elsewhere in the document, three trim levels were mentioned: Sport Unlimited, Sahara Unlimited and Rubicon Unlimited. So far, there's not enough info to predict a launch date, although the LA Auto Show in November and NAIAS 2018 in January are the most probable venues for the new Jeep Wrangler's debut.
While we wait for the Jeep Wrangler JL to show its face in official photos, here's a Wrangler Rubicon turned into a snow warrior and a poshed-up limited edition Black Hawk Wrangler.
Illustration credits: JL Wrangler Forums