A BMW Z1, Porsche 911 GT3, and Renault 5 Turbo were among the smuggled cars that got crushed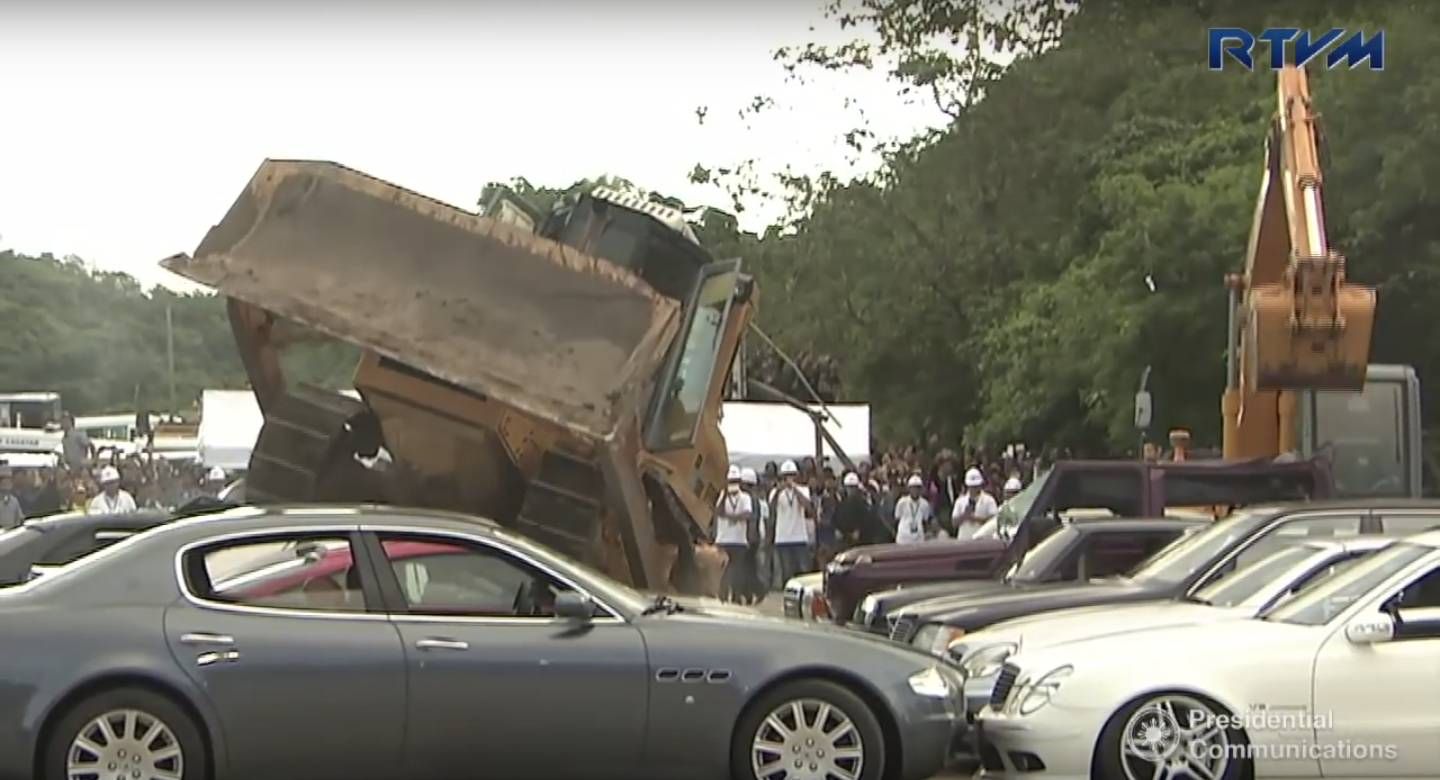 The president of the Philippines, Rodrigo Duterte, is well-known for his hard-line stance on drug trafficking, and it appears the man doesn't like rare and expensive cars being smuggled into the country either.
On March 14, Mr. Duterte personally watched the wrecking of illegally imported luxury cars in Port Irene, Cagayan province. It wasn't the first time the president attended such an event, as destruction sessions are regularly held throughout the country. The previous one took place on February 6 in Manila (check the video below).
During the latest wrecking session, pompously called "Condemnation and public destruction of contraband vehicles," a bulldozer and an excavator destroyed a total of 14 luxury cars and rare sports cars. Those included a Maserati Quattroporte, a BMW Z1, a Porsche 911 GT3, Opel Manta, Renault 5 Turbo, as well as several Mercedes-Benz luxury cars.
A representative of the Cagayan Economic Zone Authority (CEZA) said there are other 800 seized cars waiting to be destroyed, including Aston Martin, Lamborghini, and Porsche luxury sports cars. The local government has zero tolerance for illegally imported cars as it tries to protect the interests of car manufacturers that build vehicles in the Philippines.
Story references: Rappler
WATCH MORE: The Philippines is not the only country where smuggled cars get crushed, check out these other examples