Chris Harris is on hand with an answer, after buying a 205 Rallye for himself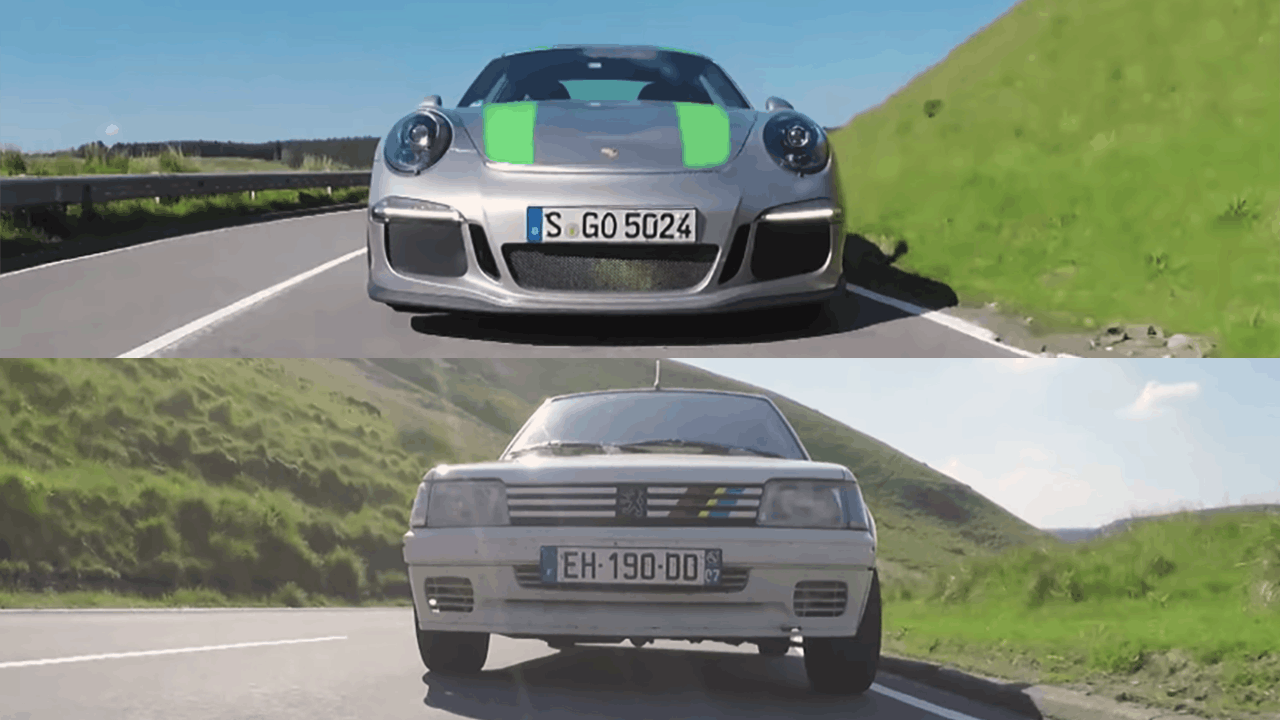 Comparing a brand new purpose-built sports car that is unanimously seen as very good to drive and enthusiast-oriented, the Porsche 911R with a nearly 30 year-old Peugeot 205 Rallye seems a bit daft, but allow Chris Harris to explain why it isn't.
Harris tries out his very own recently acquired 205 Rallye against the Porsche, not testing them out for sheer speed (obviously, as that would be utterly pointless), instead looking to gauge which offers more thrills for the driving enthusiast.
His conclusion, which we won't reveal here, is not really that surprising given the judging criteria for this head to head comparo – it was a rather close-run thing.