Oops!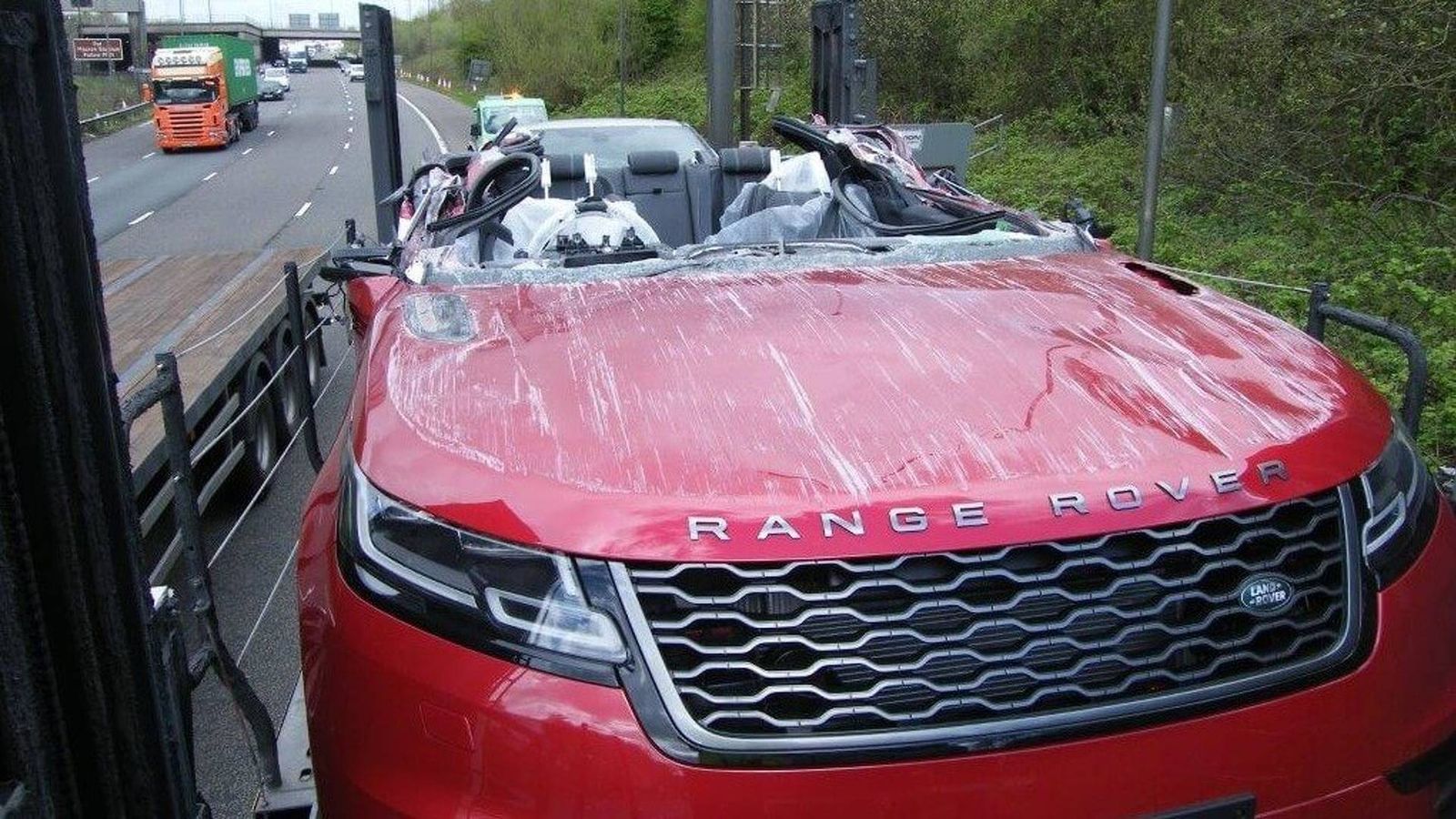 No, we're not talking about a leaked photo or a concept car, but a Range Rover Velar turned into a cabriolet by a distracted car transporter driver.
The GMP Traffic Twitter account posted a few photos reportedly taken on the M61 Motorway near Kearsley in North West England which show what could be the first-ever drop-top Range Rover Velar – or more likely grazed-off-top.
One from yesterday – #M61 Motorway, car transporter driver fails to lower top deck and collides with bridge resulting in turning this Range Rover into a none factory build convertible! Driver reported for due care. @NWmwaypolice pic.twitter.com/SqSj0ctfmw

— GMP Traffic (@gmptraffic) 26 April 2018
According to Manchester Evening News, the driver told police he forgot to lower the transporter's top deck after his last delivery and hit a bridge.
Two vehicles are said to have been damaged in the collision: the red (now) topless Velar and a silver Range Rover Evoque.
The good news is no one was hurt, although the same media outlet says the Velar's roof flew off and hit a recovery truck driving behind it. The truck driver got away unharmed.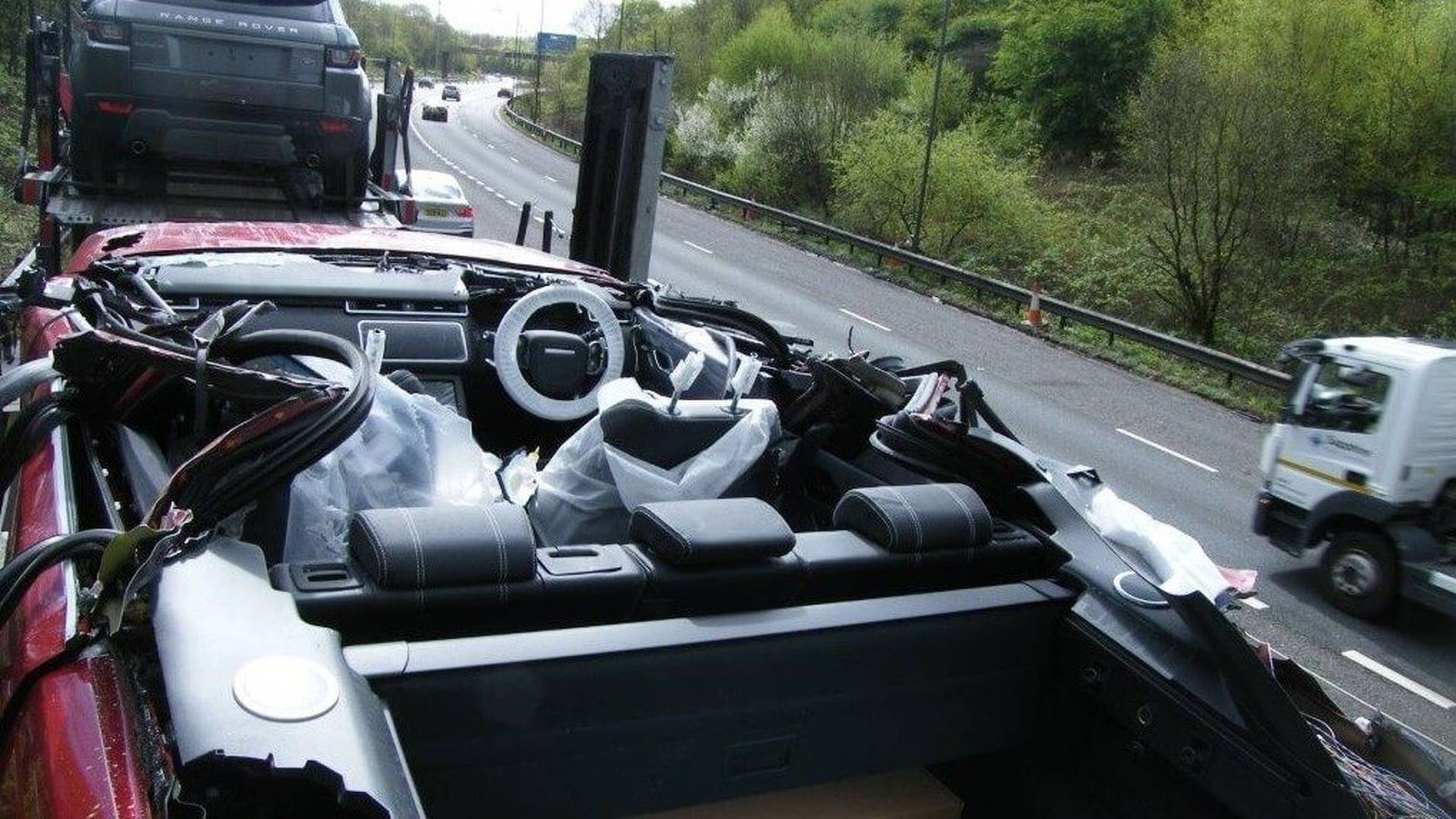 In case you were expecting your squeaky new red Velar to be delivered these days, better pick up that phone and call your dealer just to confirm you're not the unlucky future owner.
READ MORE: 2017 Range Rover Velar First Edition HSE review: Britain's got style