It has more ground clearance than any Chevrolet SUV, but what about suspension travel?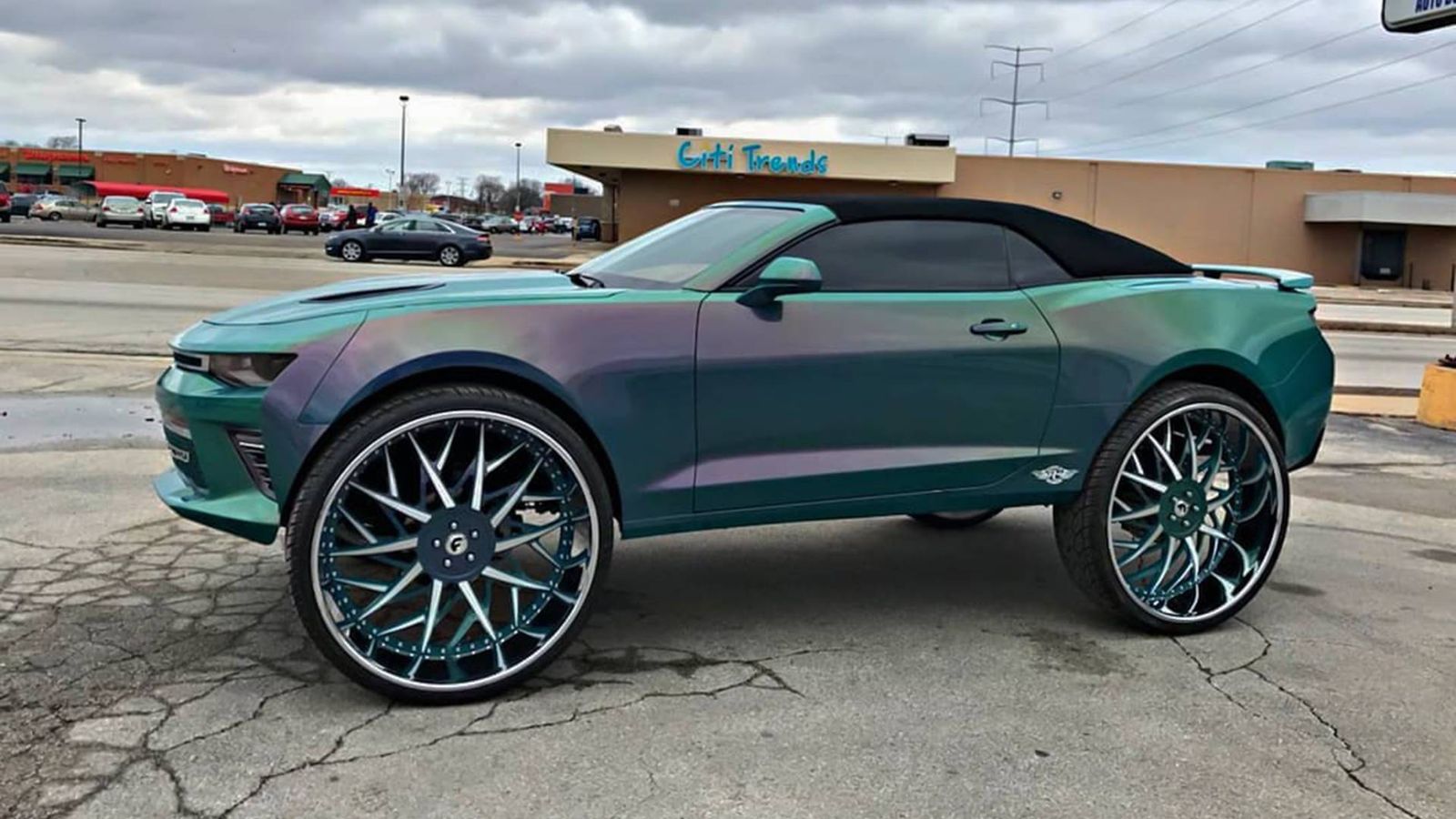 When it comes to car tuning, there's a very thin line between cool factor and bad taste, and here at Drivemag we try to show you examples of the former category most of the time.
Every once and a while, however, a custom project comes along that's so ridiculous on so many levels that we can't ignore. Barcroft Cars have just drawn our attention to such a creation belonging to car fanatic Corey Jones from Crusader Customs.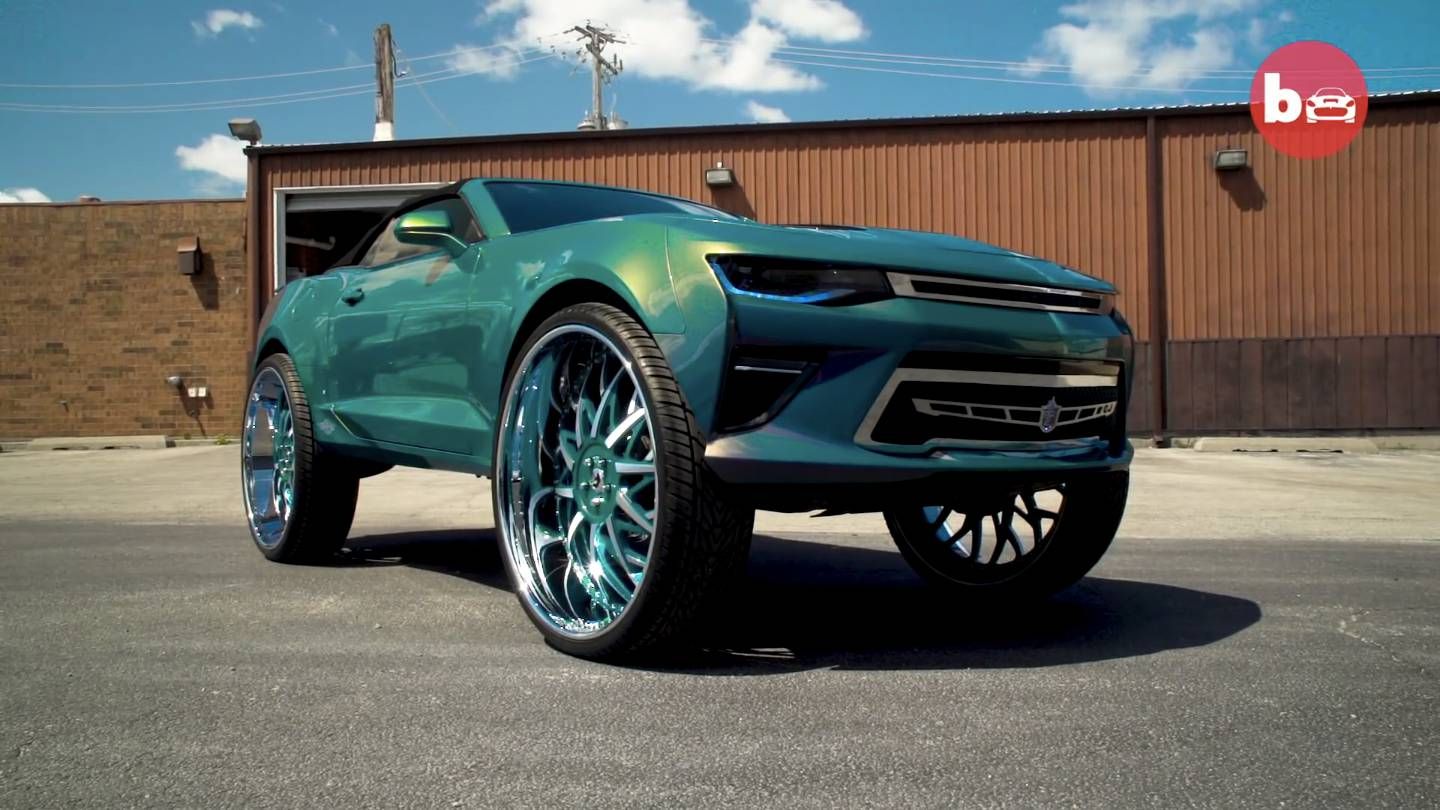 The man bought a 2016 Chevy Camaro Convertible and then decided the right thing to do was to fit it with giant 32-inch Forgiato Blocco wheels — the very first set of this size in the world (and probably the only one).
[NativeAd]
It is not the Illinois resident's first custom project of the kind, but it's by far the most flashy. For those who are into this sort of thing, we must say it looks pretty well built, and it also comes with a custom paint job, two-tone leather seats, and even two 27-inch TVs in the doors! If you wonder what those are for, you should know the unusually tall Camaro packs an Xbox as well — you know, for those times when you stop at a gas station and want to relax playing a driving game.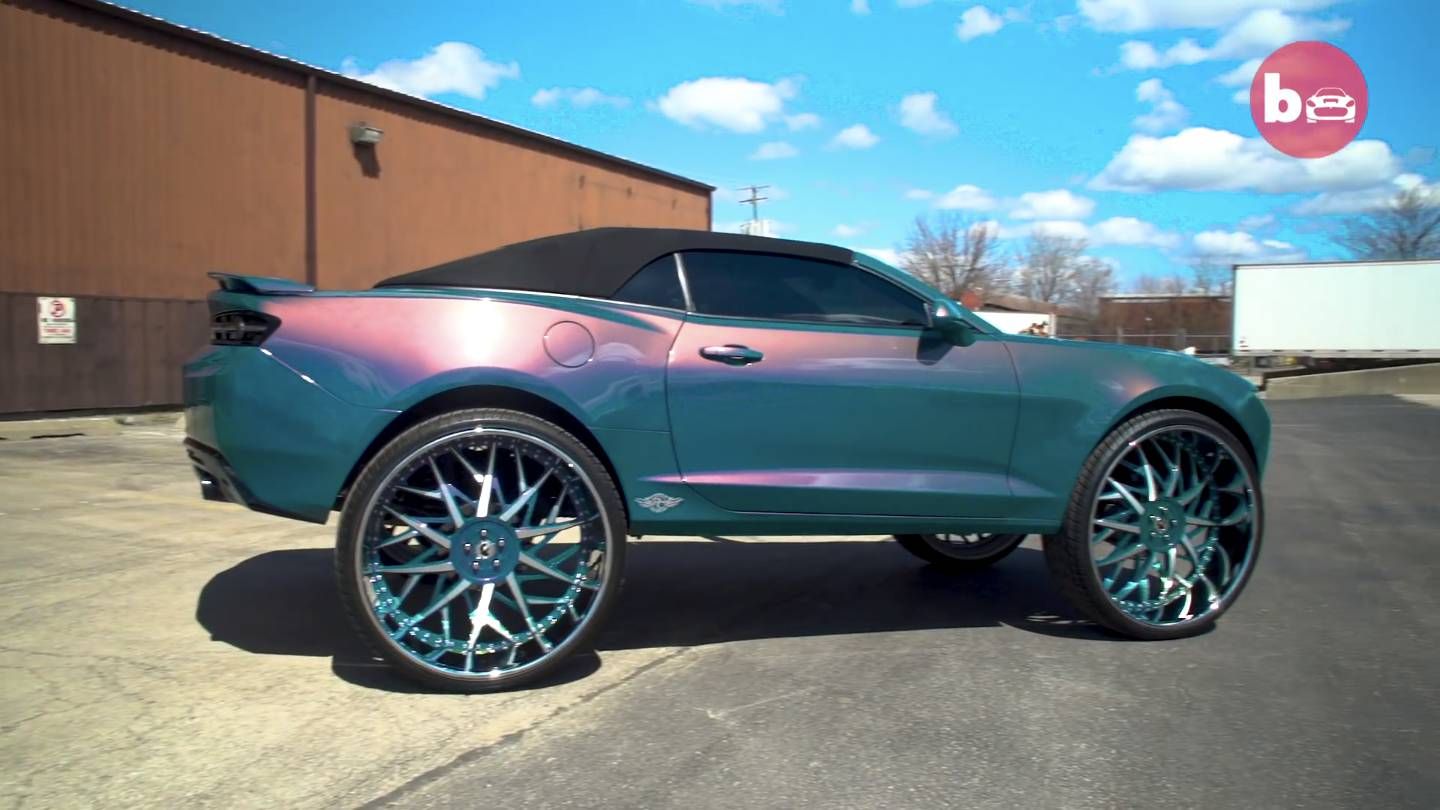 The big question is not whether or not you would want to be seen in a car like this (we'll leave that up to you), but what the ride quality is like. Despite packing a modified suspension, we wouldn't want to be in the custom Camaro when it drives over bumps and potholes. It may have miles of ground clearance, but we suspect there's very little to no suspension travel. Find out more about the strange Camaro and its creator in the video below courtesy of Barcroft Cars.
READ MORE: How normal cars would look if they had tiny wheels